Prefer listening to audio instead of reading, click the PLAY button below
🎧
Hailed as one of the most successful planned Florida communities ever built, Coral Springs is a city of Broward County that lives by its mission to be " the premier community in which to live, work and raise a family."
It lies approximately 20 miles north of Fort Lauderdale and 10 miles southwest of Boca Raton.
Coral Springs is one of the principal cities of the Miami metropolitan area, with a total area of 24.0 square miles, 23.8 square miles is land, and 0.19 square miles is water.
The residential enclave is also known for its abundant parks, quality schools, several athletic programs, and attractive neighborhoods.
It is home to 132,822 residents as of the latest US Census.
Let's get one thing straight.
Despite its natural beauty and top-notch amenities, Coral Springs remains one of the least-favored places to visit when planning a Florida vacation.
In fact, some tourists even say that the city is in the middle of NOWHERE when the truth is quite the opposite!
A short drive, and you'll find yourself in Parkland, Coconut Creek, Boca Raton, Pompano Beach, and Fort Lauderdale.
And since it borders the upscale Coconut Creek, you know you're in for an array of attractions, ranging from serene preserves to eclectic art museums!
Not to mention, Coral Springs sits against the exciting Florida Everglades – a natural wetland with beautiful views that stretches over 1.5 million acres in South Florida-- so you've got your dose of greens, swamps, and wilderness too!
But don't get me wrong.
Coral Springs, though slightly more modest than its neighboring cities, can hold its own when it comes to good old Florida tourism!
For one, the neighborhood offers a community staple, Coral Springs Center for the Arts, or "The Center," as called by locals, where you can feast your eyes on a multitude of arts, including dance, music, theater, sculptures, and paintings in one vibrant 30,000-square-foot space.
You'll know you've arrived at The Center when you spot giant statues on a perfectly manicured lawn.
If you think you've seen huge orange slices, rest assured – your eyes are not playing tricks!
You can also park in the lot by the sports field and take a peaceful walk along the path to the left of The Center.
It, too, is peppered with sculptures and passes through the International Peace garden.
The International Peace Garden, although smaller than The Center's sculpture garden, is just as compelling and serene.
The nature spot sits beside a pond and showcases a mosaic boasting an egret and an intricately carved archway leading visitors to the main entrance.
Meanwhile, behind the building's facade is where you'll find the Coral Springs Museum of Art and its large, 1,471-seat theater, which hosts performances of all types (ex., musical, comedy, and dance).
Seeing a performance here is one of the best things to do at night.
For something to keep the kids entertained the whole day, which doesn't involve getting sand in their bathing suits, head to the Sawgrass Nature Center & Wildlife Hospital!
The expansive refuge is a perfect spot to let your kids learn important lessons about protecting wildlife.
Here, you can visit an orchid garden with lush vegetation that winds around like a maze.
Miniature gnomes and toadstools are peppered throughout, upping the fun factor when children spot their adorable faces.
The garden lies beside the Cypress Swamp, just in front of the main building.
Sawgrass Nature Center features housing beehives, aviaries, wildlife camps, and a Backyard Wilderness Mural, an impressive work of art proudly displayed on the side of the main building near the aviaries, too.
Another great thing about Coral Springs is its array of parks.
Interestingly, three of the city's best and most diverse parks are within mere feet of each other!
One of Coral Springs' most famous parks is Cypress Park & Pool, which stands out as a haven for water lovers. The large water park features everything from slides to waterfalls to sprinklers to a lazy river that takes 10 minutes to wind along.
Just remember to slather on the sun cream before jumping in.
You can also lounge around on the sun loungers available here, perfect for relaxing on the deck, with a bunch of oversized umbrellas to protect you from the sun's powerful rays.
Their shaded picnic areas offer a cozy spot for a snack, and the splash pad will occupy little ones as you watch from the sidelines.
Another of Coral Springs' well-appointed green spaces is Betti Stradling Park, which offers 21 acres of lush greens, a skate park, athletic fields, a beach volleyball court, a basketball court, and exercise stations.
Here, you'll find picnic tables, pavilions, and a large play area, the Princess Meadows Playground, where kids can go on tall, swirling slides and climbing structures of all types, sizes, and colors.
The massive Cypress Hammock Park, just across the street from Cypress Park, on the other side of the busy Coral Springs Drive, is another outdoor spot you can visit while in Coral Springs.
It has everything you'd look for in an outdoor space, like walking and biking paths, baseball diamonds, basketball courts, pavilions, restrooms, picnic tables, and grills.
There are also plenty of benches, making for resting spots for those who'd like to soak up the atmosphere and enjoy a little people-watching in the fresh air.
Other famous spots around the area include Orchid Park, Tall Cypress Natural Area, Sportsplex, Helena Ramsay Memorial Garden, Panthers Ice Den, and Dr. Paul's Pet Care Center Dog Park.
When looking for a family-oriented and community-focused neighborhood, Coral Springs is, no doubt, an excellent option.
Aside from offering a place to live closer to Miami, it's centrally located and a short drive away from top Florida cities like Fort Lauderdale, Boca Raton, Pompano Beach, and Parkland.
Coral Springs also boasts top-rated schools, excellent parks, safe neighborhoods, and a thriving business community.
Indeed, it has all the amenities you seek without the urban sprawl, traffic, and congestion you'll find elsewhere.
Exploring the neighborhood, don't be too surprised if you don't find tall buildings lining the sidewalks of Downtown Coral Springs, or anywhere else in the city for that matter.
The city's building codes don't allow for structures much taller than 12 stories to not take away from the city's aesthetic.
In fact, the tallest building here is Country Club Tower, a residential condominium structure.
Other tall buildings downtown include Preferred Exchange Tower, 210 Tower, and Bank of America Center.
But that's not the only reason it's the first city to win the Malcolm Baldrige National Quality Award.
The city also enjoys low traffic, glorious weather, and an active community. In fact, another big draw of Coral Springs is the city's events.
From back-to-school supplies drives to senior health fairs, countless 5K runs/walks, and the holiday parade, there's pretty much a city event happening every day, making it great for people of all ages.
And, speaking of the city's residents, you'll find that Coral Springs has one of the youngest populations in Florida, serving families of all ages with good education and peaceful streets. It's not surprising most families prefer living in Coral Springs, though.
The city was created with active lifestyles in mind, and residents enjoy hundreds of acres of parks, neighborhood green spaces, and world-class recreation facilities.
Another thing is Coral Springs has easy access to airports, seaports, and major highways, which makes it easy for the city to work closely with businesses to redevelop properties and accelerate the building process.
The city is also home to two local newspapers, the Coral Springs Forum and Our Town News, and over 25 amateur sports leagues!
And you know the best thing about all this?
Coral Springs isn't done growing, so the future has more opportunities and betterment in store for its residents!
Indeed, THE premier community in which to live, work and raise a family in Florida!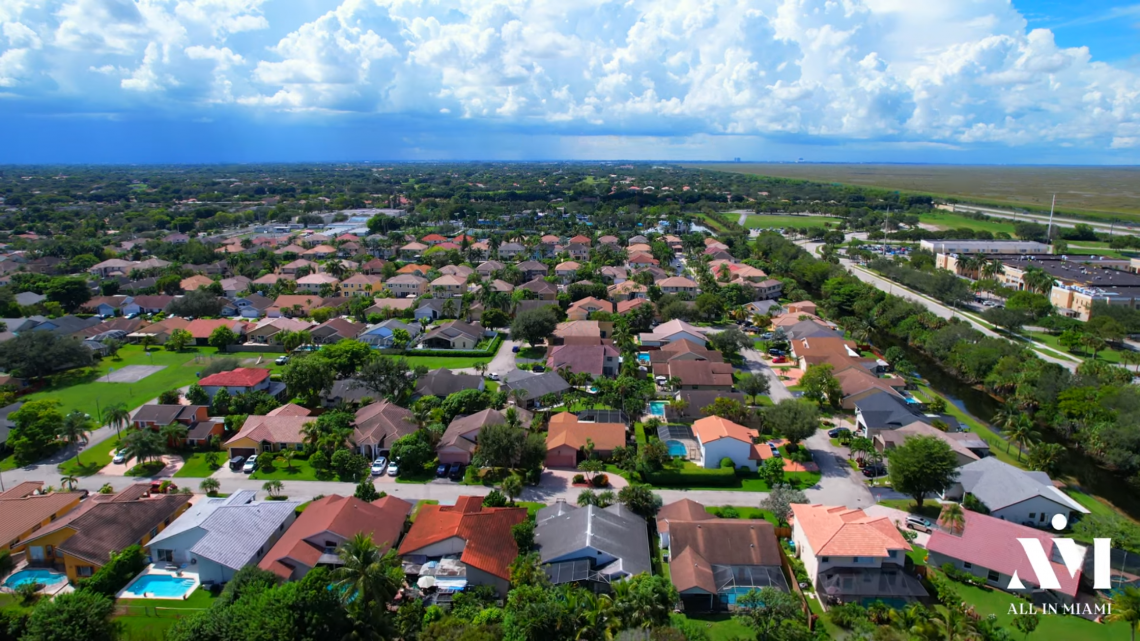 For a taste of the coveted Florida weather and a modest but active lifestyle, look to Coral Springs, one of Florida's most successful planned communities.
While it's not a top tourist destination, the same can't be said for its livability.
In fact, if there's one word that best describes Coral Springs, it's easygoing.
An appealing, laid-back suburb in the middle of sprawling Florida cities in northwestern Broward County.
It's effortless to reach, easy to navigate, and offers everything you need close by for a relaxing and stress-free stay-- for a few days or a lifetime.
Are you ready to be part of this young and progressive community?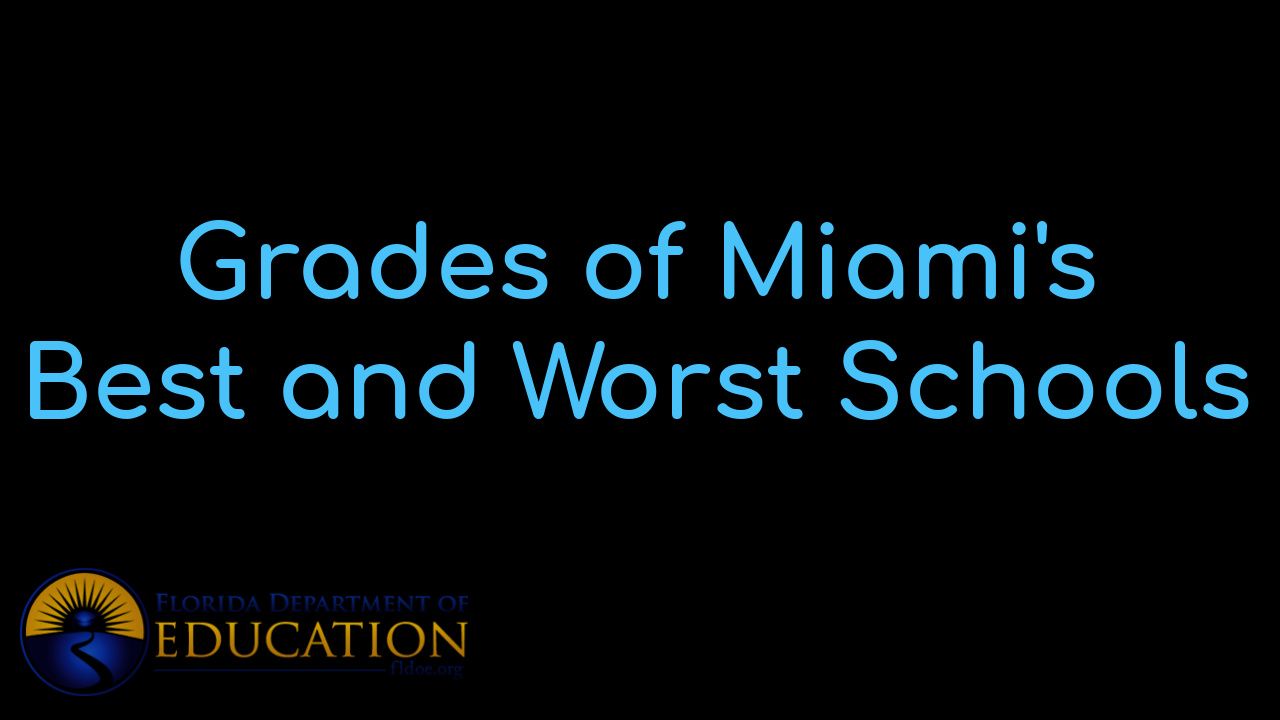 View Miami's BEST schools and the individual grades that each school received. Besides vie...

"Our home, priced at $1,225,000 was on the market for ONE YEAR with a local realtor without any offers...... the team sold it in 34 days at a price we were very happy with."
- Alicia Sandoval
"His high-end, digital marketing for sellers is truly cutting-edge and worlds ahead of the competition. Amit also offers hands-on buyer services that are the best you will find in the Coral Gables area. Hire him for all your real estate needs!"
Who are we?
We are the ALL IN Miami Group out of Miami.
We are Colombian, Filipino, Cuban, German, Hispanic, Indian, Syrian, and American.
We are Christian, Hindu, and Jewish.
We are many, but we are one.
We sell luxury homes in Miami, Florida.
Although some of our clients are celebrities, athletes, and people you read about online, we also help young adults find their first place to rent when they are ready to live on their own.
First-time buyers?
All the time!
No matter what your situation or price range is, we feel truly blessed and honored to play such a big part in your life.