Prefer listening to audio instead of reading, click the PLAY button below
🎧
Right in southwestern Broward County lies a city with an apt motto, "Someplace Special," Cooper City.
And let me tell you, this tiny enclave perfected the mix of residential with compatible commercial-industrial development down to a T.
The city is bounded by Davie to the north, Pembroke Pines to the south, Hollywood and Davie to the east, and Southwest Ranches to the west.
It is also close to Miami, Fort Lauderdale, and the Fort Lauderdale-Hollywood International Airport.
Cooper City has a total area of 8.3 square miles, of which 8.0 square miles is land and 0.31 square miles is water.
It is home to 7,956 residents as of the latest US Census.
Boasting a strong sense of community, top-notch recreational facilities, and exceptional educational institutions, no doubt, there is indeed a lot of things "special" about Cooper City.
Yet, these points mentioned aren't the tiny enclave's only draws.
Oh, no, it doesn't stop within the neighborhood.
Since Cooper City is along Florida's southern Atlantic coast, sitting inland from some of the area's most well-known beach towns, visitors and locals with cars have easy access to all of South Florida's natural, historical, and artistic tourist destinations.
But first, let's talk about what you can expect to see within the perimeters of Cooper City.
Despite being mostly a residential area, Copper City offers fun shopping in the community, with Countryside Shops in its midst.
The neighborhood shopping mall is a go-to retail park for locals and visitors that features a vast Publix Supermarket and an extensive mix of shops and dining options.
The Cooper City Antique Mall is another option for your shopping needs.
It's a unique shopping gem that offers an array of vintage, antique, and gently used items, many of which have unique Florida histories.
From sports equipment, books, and jewelry to housewares, art, and toys--there's something for everyone regardless of interests.
The mall is particularly well-known for its large selection of Disney memorabilia, great for gifts and keepsakes.
The city also boasts several neighborhood parks and another list of parks nearby, which means your need for nature is covered without questions!
One of Cooper City's top outdoor recreational areas is Christie Schafale Park, which features a covered workout area, basketball court, playground, dog park, and open space for running around.
It's also much like a hidden park, so you'll find peaceful surroundings most of the time.
Other parks and outdoor spots you can visit are Cooper City Memorial Park and Forest Lake Park.
But that's not all!
As previously mentioned, Cooper City is SURROUNDED by dozens of homegrown activities that will make you fall in love with Florida over and over again, including the beaches in Hollywood and Fort Lauderdale.
Dania Beach is a good option if you're looking to avoid crowds and do some sightseeing.
It's slightly off the beaten path, making it a natural gem. There's also one to the north, John U. Lloyd Beach State Park, which is less touristy than most beaches.
It's pet-friendly and has a boardwalk that runs nearly three miles along the coast, suitable for both walking and biking.
Other spots outside Cooper City that you can visit are the Anne Kolb Nature Center, The Shops at Pembroke Gardens, Pembroke Lakes Golf Course, Tree Tops Park, and more!
If you're a fan of quiet afternoons, long serene walks, and a break from touristy crowds, then Cooper City may be the "one" you're looking for.
Boasting dual conveniences of small-town life and city living and a community that focuses on giving its residents the sought-after work-life balance and more benefits along the way, Cooper City may be small but considered one of the best places to live in Florida.
In fact, the town is a growing area, and it has recently just had a close to a 25% increase in population!
And with the city's new developments, more homeowners are showing interest in moving to Cooper City-- and I can't blame them!
Imagine living in a comfortable commuter town that offers a slower pace and a quiet, peaceful home to raise growing kids.
And touching on families with children, did I mention Cooper City also has access to an array of well-known schools in Florida?
I'm talking about Embassy Creek Elementary School, Renaissance Charter School At Cooper City, Franklin Academy E, Cooper City Elementary School, and Griffin Elementary School, among others.
Cooper City is also a top choice for professionals working in Miami or Fort Lauderdale who want a cheaper but great area to build their roots.
And with homes in various price ranges, Cooper City has an option for anyone!
Perfect location, a good community relationship, top schools, and peaceful living with creature conveniences?
There's no reason NOT to make that move to Cooper City!
Are you ready?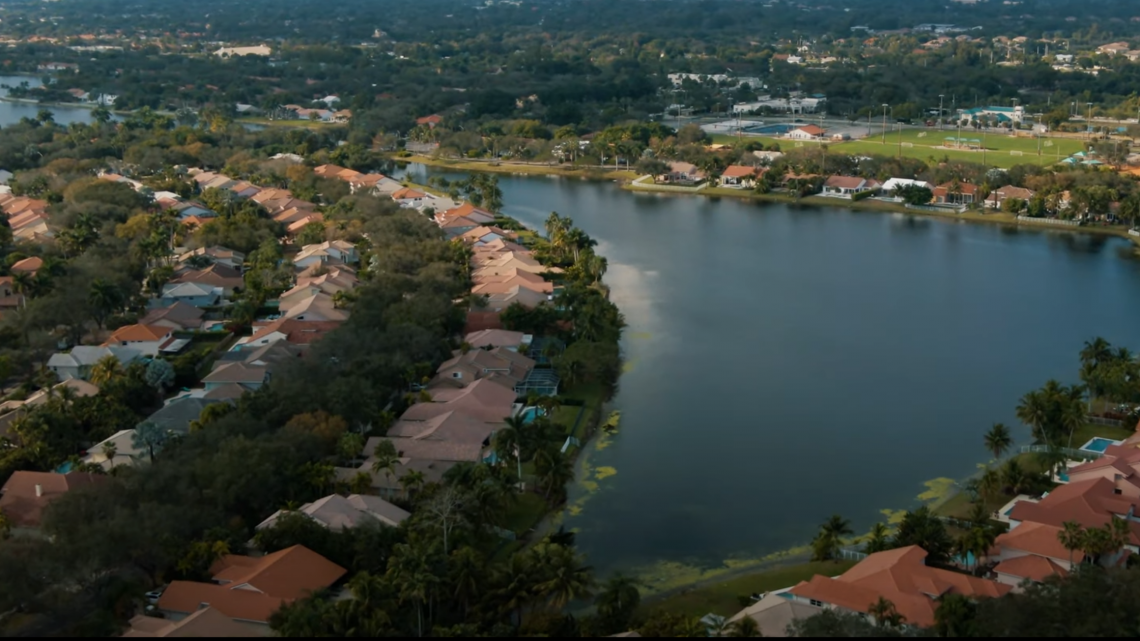 While one of the less-known cities in Florida, Cooper City isn't one to put off your list as your next best neighborhood.
Aside from its small-town appeal, living in Cooper City isn't too harsh on the wallet, but is still a great commuter town for people working in Miami, Hollywood, and Fort Lauderdale.
But its location isn't the only thing to appreciate in Cooper City.
You'll be part of a neighborhood with a strong sense of community, family-oriented, and have access to great schools for your kids!
Now, if that isn't a great bargain, I don't know what is!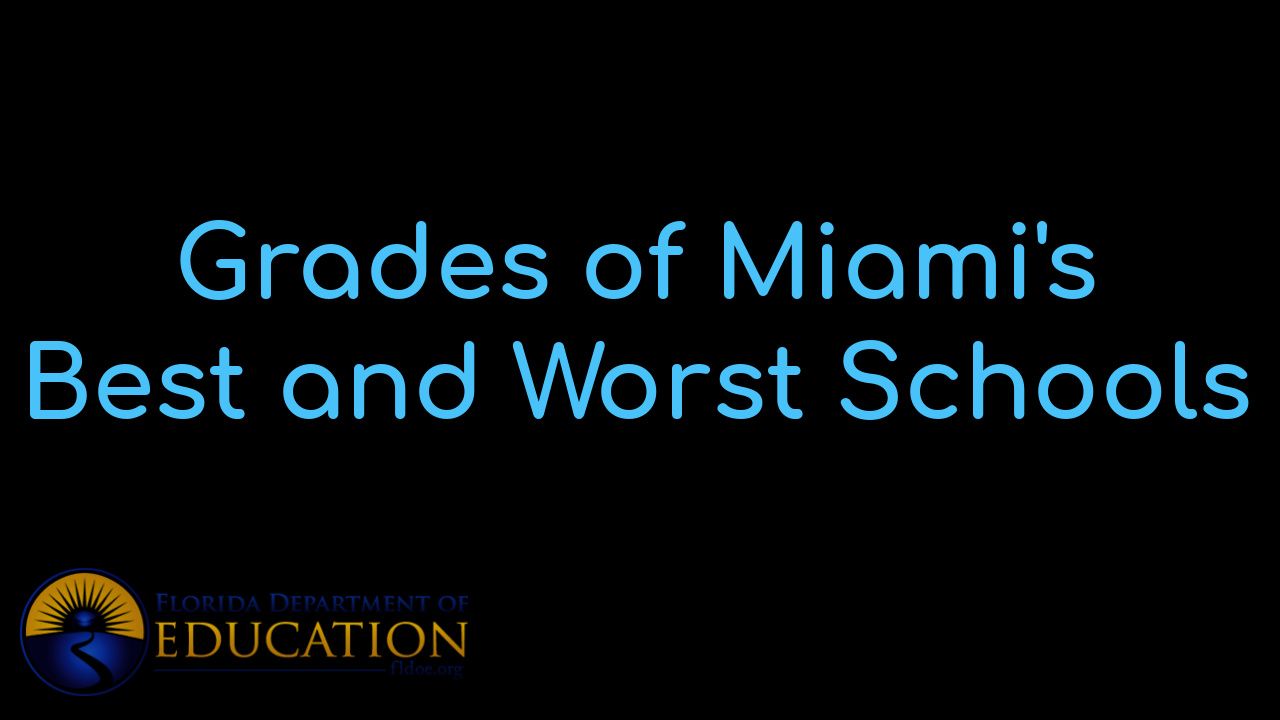 View Miami's BEST schools and the individual grades that each school received. Besides vie...

"Our home, priced at $1,225,000 was on the market for ONE YEAR with a local realtor without any offers...... the team sold it in 34 days at a price we were very happy with."
- Alicia Sandoval
"His high-end, digital marketing for sellers is truly cutting-edge and worlds ahead of the competition. Amit also offers hands-on buyer services that are the best you will find in the Coral Gables area. Hire him for all your real estate needs!"
Who are we?
We are the ALL IN Miami Group out of Miami.
We are Colombian, Filipino, Cuban, German, Japanese, French, Indian, Irish, Syrian, and American.
We are Christian, Hindu, and Jewish.
We are many, but we are one.
We sell luxury homes in Miami, Florida.
Although some of our clients are celebrities, athletes, and people you read about online, we also help young adults find their first place to rent when they are ready to live on their own.
First-time buyers?
All the time!
No matter what your situation or price range is, we feel truly blessed and honored to play such a big part in your life.