Prefer listening to audio instead of reading, click the PLAY button below
🎧
Famous for its strong commitment to preserving a green Florida environment, Coconut Creek, dubbed as the "Butterfly Capital of the World," is a gorgeous little enclave located on the outskirts of Pompano Beach.
The 12-square-mile sliver of land is a city in Broward County lying along Florida's Atlantic Coast, between Pompano Beach to the south and Deerfield Beach to the north.
It is also situated 37 miles north of Miami.
Coconut Creek is part of the Miami-Fort Lauderdale-West Palm Beach, FL, Metropolitan Statistical Area.
It is home to 60,935 as of the latest US Census.
Despite its small size, Coconut Creek plays a significant role in Florida's thriving tourism.
First, the lush city features a unique environmental stance, touting an abundance of trees, waterways, attractive landscaped roads, and beautiful parks throughout the neighborhoods.
That said, outdoor enthusiasts can enjoy an array of nature preserves and centers around Coconut Creek, including the Fern Forest Nature Center and Winston Park Nature Center, two of the largest environmental grounds in the area.
The Fern Forest Nature Center on Lyons Road is a great place to immerse yourself in Mother Nature's splendor. At the nature center, you can explore varied landscapes, including swamps, marshes, and prairies, at the elevated boardwalk.
It is also less crowded than other commercial attractions, and you can appreciate the beauty of the natural world in peace.
Meanwhile, Winston Park Nature Center is a park and nature preserve in one.
The lovely 25-acre nature center facility and family park in North Coconut Creek offer abundant open spaces for visitors to play and enjoy nature together and also showcase the region's natural terrain before the urban development of Broward County with its nature trail with a 1,000-foot boardwalk winding through cypress forest areas with giant ferns and other native Florida plant life.
Another good nature haven to visit in Coconut Creek is the Hillsboro Pineland Natural Area.
It features a 44-acre lush landscape, where visitors are surrounded by some of South Florida's most treasured plant life in the pine Flatwoods and isolated wetlands.
Hillsboro Pineland Natural Area also features two nature trails that guests can explore for more flora and fauna.
Of course, we can't forget Coconut Creek's top tourist attraction, the reason it earned its nickname "Butterfly Capital of the World!"
Say hello to Butterfly World, the first butterfly house in the whole country! The sprawling sanctuary was opened in 1988 and is still the largest worldwide.
Over the years, the butterfly park's staff have raised more than one million butterflies, and visitors can watch them emerge from their cocoons on-site.
Today, it is also home to the country's largest free-flight hummingbird aviary, a lorikeet encounter experience, a tropical rainforest aviary, and a butterfly emerging area.
Do you want to go on a golf date with the gang during your Coconut Creek trip? You can at Tradewinds Park and Stables!
While more famous for homing the aforementioned Butterfly World, the expansive park is where Tradewinds Park Disc Golf Course lies, an outdoor escape filled with dozens of (relatively inexpensive) family activities, including disc golf!
If you've never tried disc golf, it's like playing traditional golf using a Frisbee-style disk into a basket in as few throws as possible.
Meanwhile, if shopping is more your thing, Coconut Creek has that covered too!
Come to Promenade Coconut Creek, an upscale, open-air mall in the neighborhood that makes it easy to empty your wallet shut.
Find unique shops like Apricot Lane Boutique mixed with well-known chains like Lane Bryant, Lenscrafters, and Chico's, serving a vast array of selections perfect for any shopaholic!
Other shopping destinations within Coconut Creek are the Coconut Creek Plaza and Banyan Square Shopping Center, two smaller neighborhood shopping malls perfect for quick errands.
For something to occupy your night, look to Seminole Casino Coconut Creek and try your hand at casino games!
From slots and roulette to poker and keno, the casino is full of traditional and digitized gambling options, and their on-site hotel has smoking and non-smoking rooms to fit most budgets.
Seminole Casino Coconut Creek also offers guests a full lineup of live entertainment options, from standup comedy to reggae and the blues – and even the occasional Elvis impersonator, so even non-casino junkies will enjoy their visit!
Folks, these tourist spots are only the tip of the iceberg! There's more to discover and enjoy in Coconut Creek, especially in wildlife and nature.
But if you'd like to venture beyond Coconut Creek, there's more to see at nearby Boca Raton, Deerfield Beach, Margate, and the famous Pompano Beach, just north of Fort Lauderdale!
No doubt, Coconut Creek offers a well-rounded Florida travel experience!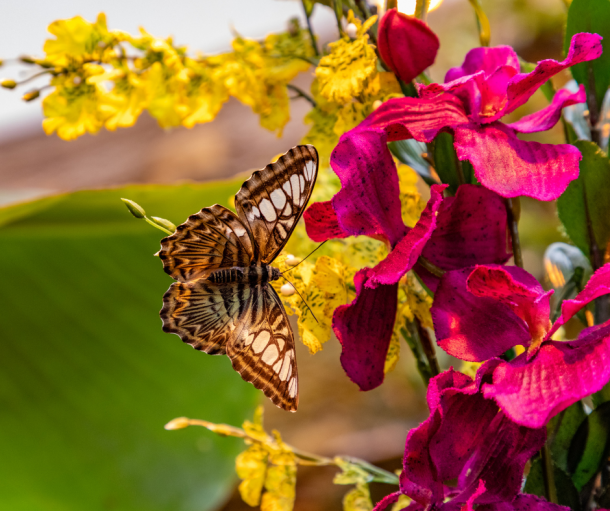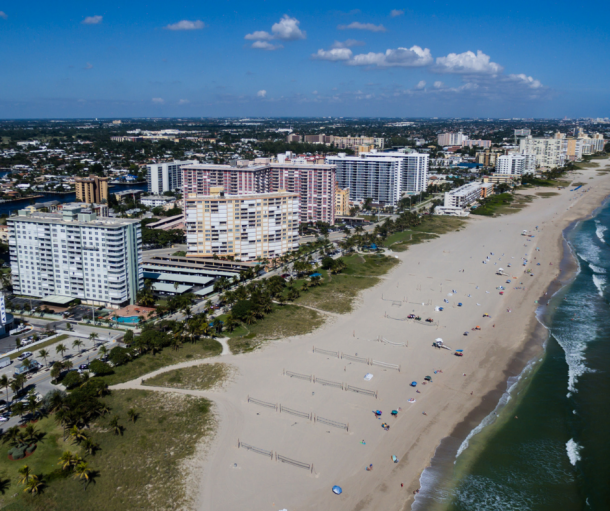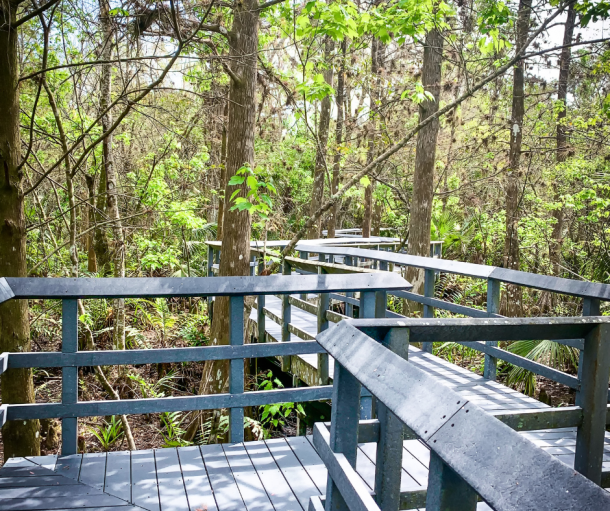 Fern Forest Nature Center
If you're looking for a diverse suburban community that is both family and nature-centered, the city of Coconut Creek is one of the top options.
Recognized as a well-planned community that boasts a progressive planning approach in creating a unique lifestyle for residents and businesses, Coconut Creek is a choice residential neighborhood for locals who'd like to have a fast-paced suburban lifestyle while avoiding living in a packed city.
Meanwhile, families with school-aged children are guaranteed quality education in Coconut Creek, as the neighborhood is served by seven public schools operated by Broward County Public Schools.
Coconut Creek Elementary, Tradewinds Elementary, Lyons Creek Middle School, Coconut Creek High School, and Broward College (North Campus) are only a few of the array of educational institutions within the city limits.
Yearly community events also have a significant following in Coconut Creek, and most locals anticipate and get ready for each celebration with much gusto. Among the popular events are the Butterfly Festival, Movie in the Park, Fall Harvest Festival, Summer Concert Series, and more.
As previously mentioned, Coconut Creek is highly-regarded for its "green" initiatives, which have received numerous awards, including the Emerald Award for environmental preservation leadership, the State's first "Community Wildlife Habitat," 20th Tree City USA designation by Arbor Day Foundation, Audubon Green Community Award, and South Florida's Mayor's Water Conservation Challenge.
For its real estate, Coconut Creek is known to feature townhouses, apartments, condominiums, and single-family homes within professionally landscaped communities.
The best way to get around Coconut Creek is by car, but there are other methods for going to and from the city. Public transportation via bus is easily accessible, and riding a bike for errands is also possible.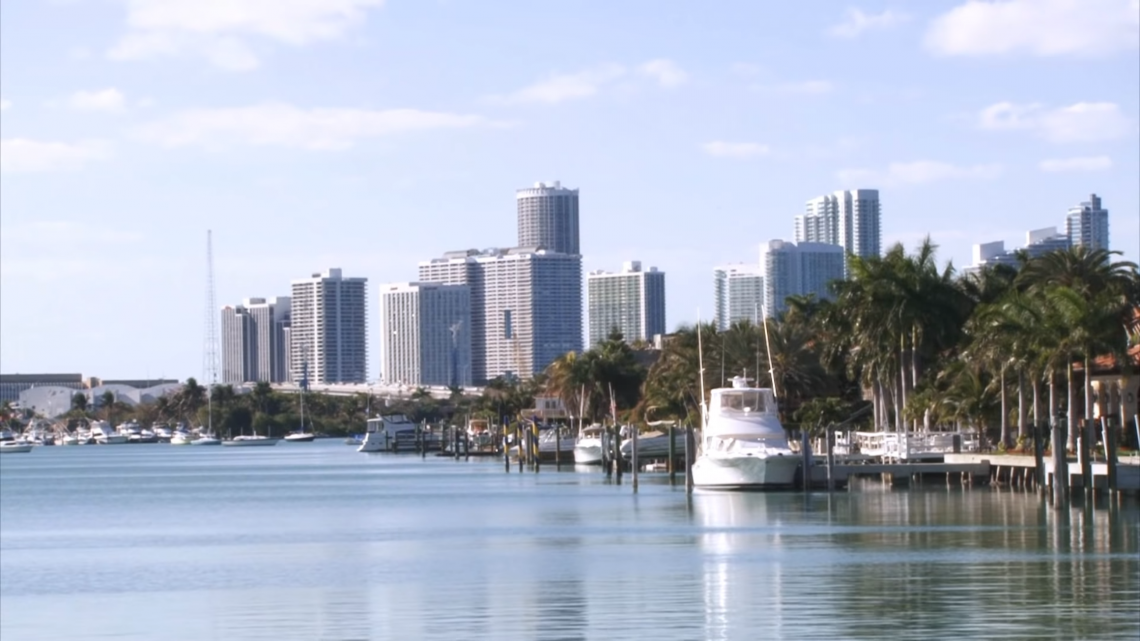 The numerous accolades and recognitions say it all-- there's no place like Coconut Creek to LIVE, WORK, and PLAY.
Despite the neighborhood's quaint size, it stands tall with its strong regard for nature, family recreation, and continuous growth and development-- and we're not just talking about the city's exteriors.
Coconut Creek has evolved into a family-friendly Broward County community where you feel cared for, protected, and at peace.
Indeed, a welcoming city that invites people no matter their race, religion, and status.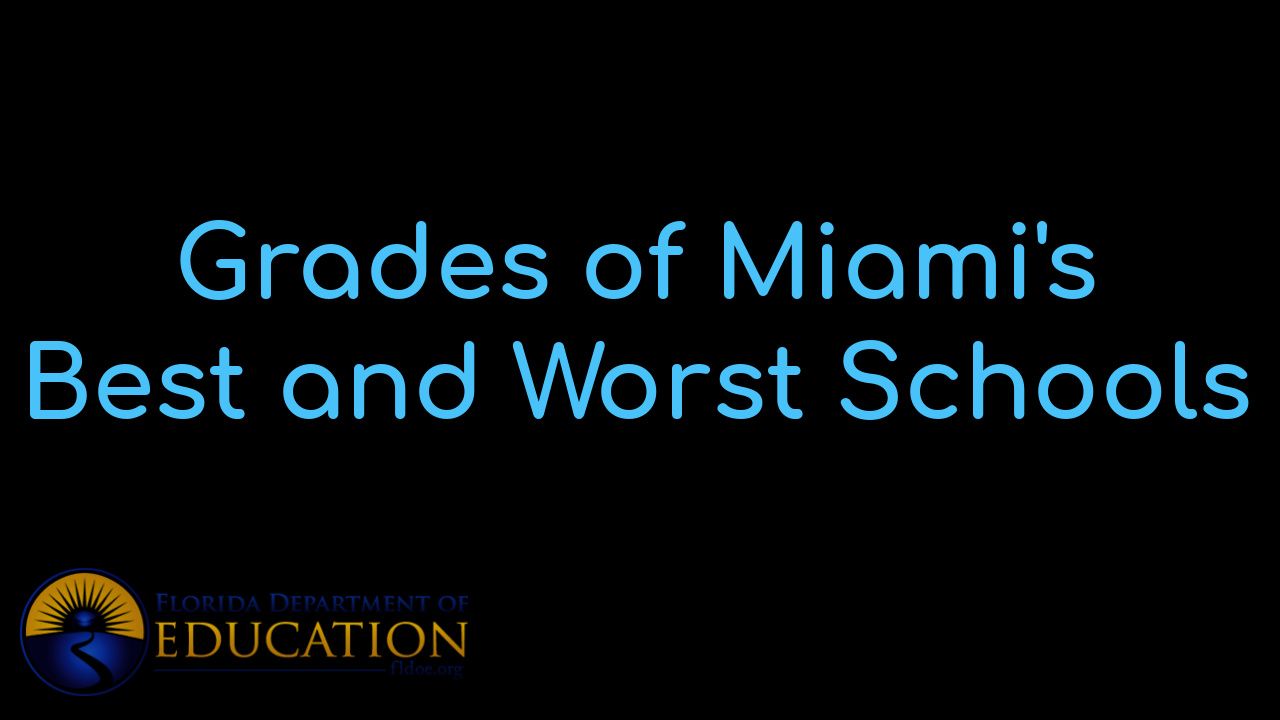 View Miami's BEST schools and the individual grades that each school received. Besides vie...

"Our home, priced at $1,225,000 was on the market for ONE YEAR with a local realtor without any offers...... the team sold it in 34 days at a price we were very happy with."
- Alicia Sandoval
"His high-end, digital marketing for sellers is truly cutting-edge and worlds ahead of the competition. Amit also offers hands-on buyer services that are the best you will find in the Coral Gables area. Hire him for all your real estate needs!"
Who are we?
We are the ALL IN Miami Group out of Miami.
We are Colombian, Filipino, Cuban, German, Hispanic, Indian, Syrian, and American.
We are Christian, Hindu, and Jewish.
We are many, but we are one.
We sell luxury homes in Miami, Florida.
Although some of our clients are celebrities, athletes, and people you read about online, we also help young adults find their first place to rent when they are ready to live on their own.
First-time buyers?
All the time!
No matter what your situation or price range is, we feel truly blessed and honored to play such a big part in your life.