Prefer listening to audio instead of reading, click the PLAY button below
🎧
Known as one of the oldest neighborhoods in Miami, Allapattah is a working-class community located northwest of Downtown Miami, west of Wynwood, and approximately five miles from Miami International Airport.
It is one of the most diverse neighborhoods in the area, boasting a strong sense of community and a distinct Latin flavor.
In fact, Allapattah was even granted the title Little Santo Domingo because of its prominent Dominican population.
One can even go far to say it's a melting pot of anything and everything Caribbean and Latin America.
A place of culture, rich cuisine, a crafts wonderland, and Miami's next emerging neighborhood-- complete with that famous artsy flair!
It is home to 36,848 residents as of the latest US Census.
Located directly west of the highway, north of Jackson — the metropolitan area is an area that has never been synonymous with the arts, dining, or shopping, despite the numerous transitions the neighborhood has undergone regarding its population and prosperity.
In fact, Allapattah isn't a common area to find in Miami tourists' bucket lists, despite its proximity to the art, entertainment, and culinary districts of Wynwood, Miami Design District, and Midtown.
But of course, like with any Miami-Dade County community, it is STILL a sight to behold, especially for its range of popular restaurants, vibrant arts and crafts scene, and thriving nightlife-- yes, Allapattah's nightlife is on the rise, and we see no signs of stopping!
So, what is there to see in this seemingly serene and culture-rich area?
Aside from an interesting mix of delicious restaurants and its famous contemporary art museum, Rubelle Museum-- home to one of North America's largest world-renowned private collections of contemporary art-- the neighborhood opened a new, walk-through art experience (just last Spring 2021, to be exact), Superblue.
The hip museum immerses visitors in the exhibition through music and visuals in a way you'll have to force yourself not to Instagram or Tik-Tok at every turn.
Allapattah also offers locals and tourists a space to take advantage of Miami's gorgeous weather, the Juan Pablo Duarte Park.
The famous park is one of Allapattah's favorite hangout spots, where large trees and generous swaths of grass offer a peaceful retreat from the city, and a small outdoor gym area and jogging trails provide a scenic place to get in a quick workout.

Juan Pablo Duarte Park also offers a children's playground and splash pad, making the park perfect for families and kid-friendly events, while the fields often host good-natured baseball games that sports fans are sure to enjoy.
Then, there's a delightful mix of thrift shops, quick eats, botanicas, and hipster bars on Northwest 7th Avenue, which are all locally owned and ready to be explored.
It's just impossible to miss!
Allapattah is also a few blocks away from Wynwood, so locals and tourists who can't get enough of the Miami lifestyle can simply go on a leisurely walk to the poppin' neighborhood and continue the sightseeing and partying from there.
Not to mention, Allapattah boasts access to the Metrorail and Metrobus transit systems, so it's easy to move around and even travel around the country or abroad, since it's near Miami International Airport, too!
Is there even a slight possibility to run out of things to do in Allapattah?
With its convenient location and rich culture, many believe that Allapattah is slowly emerging as Miami's next trendy neighborhood, comparable to its neighboring community, Wynwood.
In fact, it is said that investors are buying up Allapattah warehouses to use and renovate as creative spaces, making the neighborhood a hotspot for realtors and investors, a trend expected to continue for the next 10 to 15 years!
So, for all those who bagged a spot in the area before it blew up, there's no way to go but up, ladies and gents!
Its close connections to highways and roads, accessible public transport, affordable housing (for now!), pedestrian-friendly places, and its list of schools to choose from.

It's no wonder Allapattah is a sought-after community, not only by families but also by budding artists and young professionals looking to build their careers!
And the deep sense of community this neighborhood holds?
Well, I don't know if you've ever been to a Latin country and have seen how tight-knit their community can be, but if you haven't, well, Allapattah is all that and a whole lot more!
It's one of the most family-friendly areas in Miami, no doubt!
Indeed, there's plenty to explore and discover in this friendly community.
From food to art and culture to family-friendly activities, Allapattah has something for all its residents and visitors.
Are you ready to take that leap?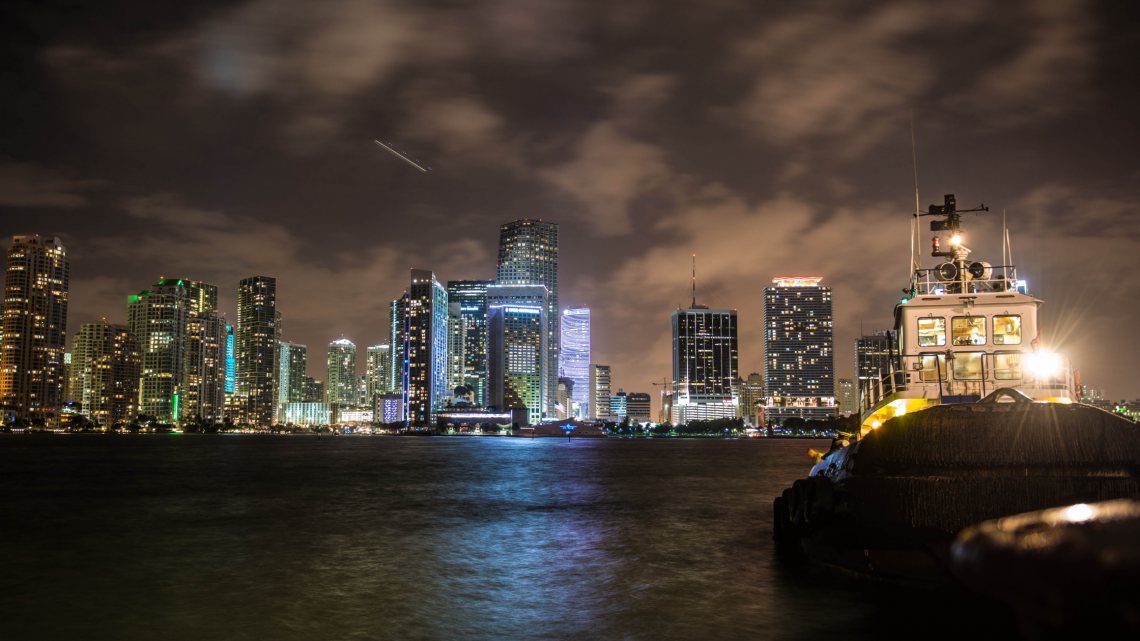 A culturally-rich, art-driven, and serene community awaits you at Allapattah.
Indeed, art has always been a catalyst for gentrification.
It's a perfect combo to real estate that propels a neighborhood to evolve into a popular destination.
And let me tell you, Allapattah is the next one to shine.
Its eclectic community, museums, emerging nightlife, and world-renowned cuisines-- yeah, it's really a no-brainer.
You have to be here before it rises and takes everyone by storm!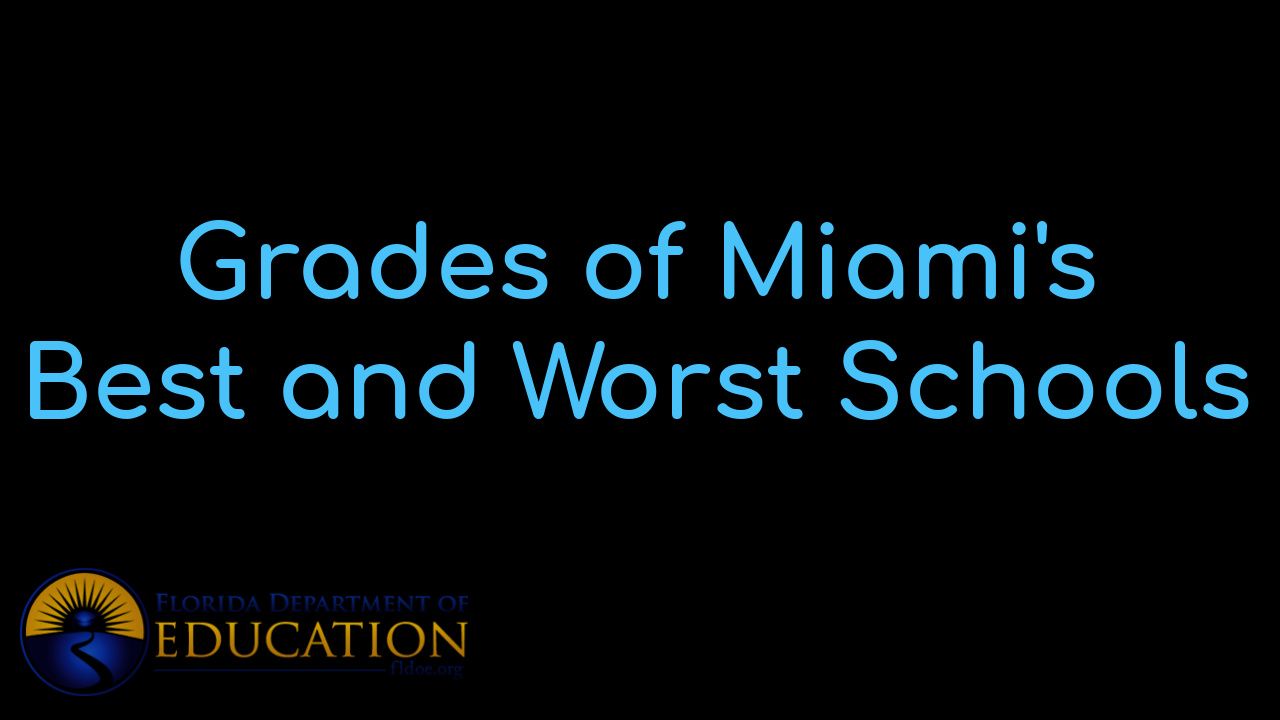 View Miami's BEST schools and the individual grades that each school received. Besides vie...

"Our home, priced at $1,225,000 was on the market for ONE YEAR with a local realtor without any offers...... the team sold it in 34 days at a price we were very happy with."
- Alicia Sandoval
"His high-end, digital marketing for sellers is truly cutting-edge and worlds ahead of the competition. Amit also offers hands-on buyer services that are the best you will find in the Coral Gables area. Hire him for all your real estate needs!"
Who are we?
We are the ALL IN Miami Group out of Miami.
We are Colombian, Filipino, Cuban, German, Hispanic, Indian, Syrian, and American.
We are Christian, Hindu, and Jewish. We are many, but we are one.
We sell luxury homes in Miami, Florida.
Although some of our clients are celebrities, athletes, and people you read about online, we also help young adults find their first place to rent when they are ready to live on their own.
First-time buyers? All the time!
We feel so honored and lucky to play this big a part in someone's life.