Dog-Friendly Parks near West Miami
Prefer listening to audio instead of reading, click the PLAY button below
🎧
Standing only three-quarters of a square mile, nestled between Tamiami Trail and Coral Way, is one of Miami-Dade County's smallest cities, West Miami, a quaint but ideal Miami travel destination for you and your furry best pal!
The tiny neighborhood is inland from the coast, surrounded by much larger neighbors, Miami Beach to the east and Hialeah and Coral Gables to the north and south, respectively.
And though the neighborhood exudes its own distinct flavor, most locals can attest that West Miami is much more suitably characterized by its diverse population, culture, and rich history.
All that plus West Miami's perfect location near lush parks and tourist destinations?
It's bound to be a life-changing experience to share with your travel buddy, Fido!
Here's a list of dog-friendly parks near West Miami.
1) Country Club Prado (Top-Pick!)
902 Country Club Prado, Coral Gables, FL 33134
For years the Country Club Prado has been a setting for photography sessions with its scenic views and iconic arch.
In fact, sweet sixteen and quinceañeras would take their dreamy pictures all around these beautiful 13 acres!
Yes, dog parents, you're not mistaken!
This beautiful expansive Coral Gables area is dog-friendly, and it's only a 2-minute drive from West Miami!
With lots of green shaded areas, a two-mile walking trail, and a beautiful water fountain, the historical park is more than worth a stop when you're in the city!
Fido on a leash will be more than welcome to visit!
Oh, and did I mention it has an ice rink too?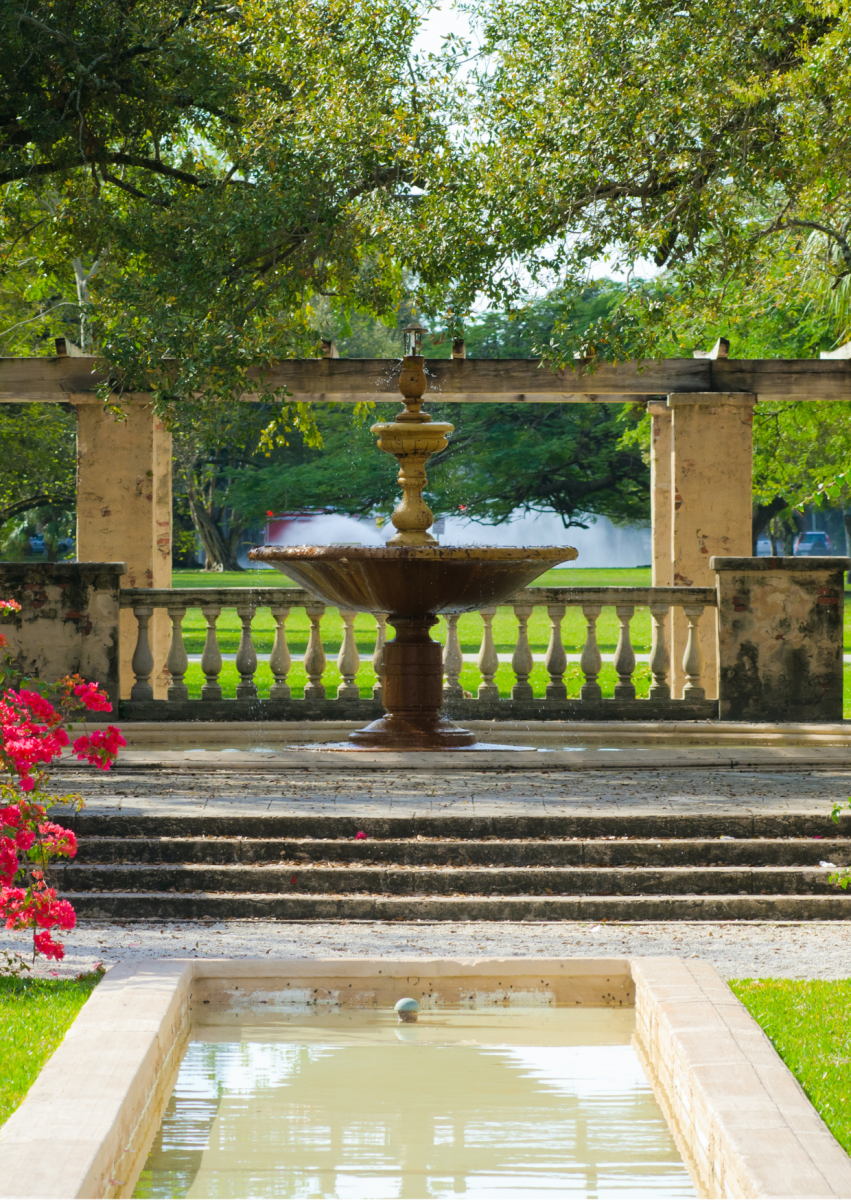 1500 Coral Way, Coral Gables, FL 33145
A nice open field space in Coral Gables where you can ride your bike or take Fido out for a stroll, Ferdinand Park is another small city park included in the list of dog-friendly parks in City Beautiful, a 3-minute drive from West Miami.
The park offers ample space for running and letting your pups tire out, and you'll also see lots of locals cycling in the area.
Be sure to bring your dog a leash to avoid any mishaps and accidents during your stay.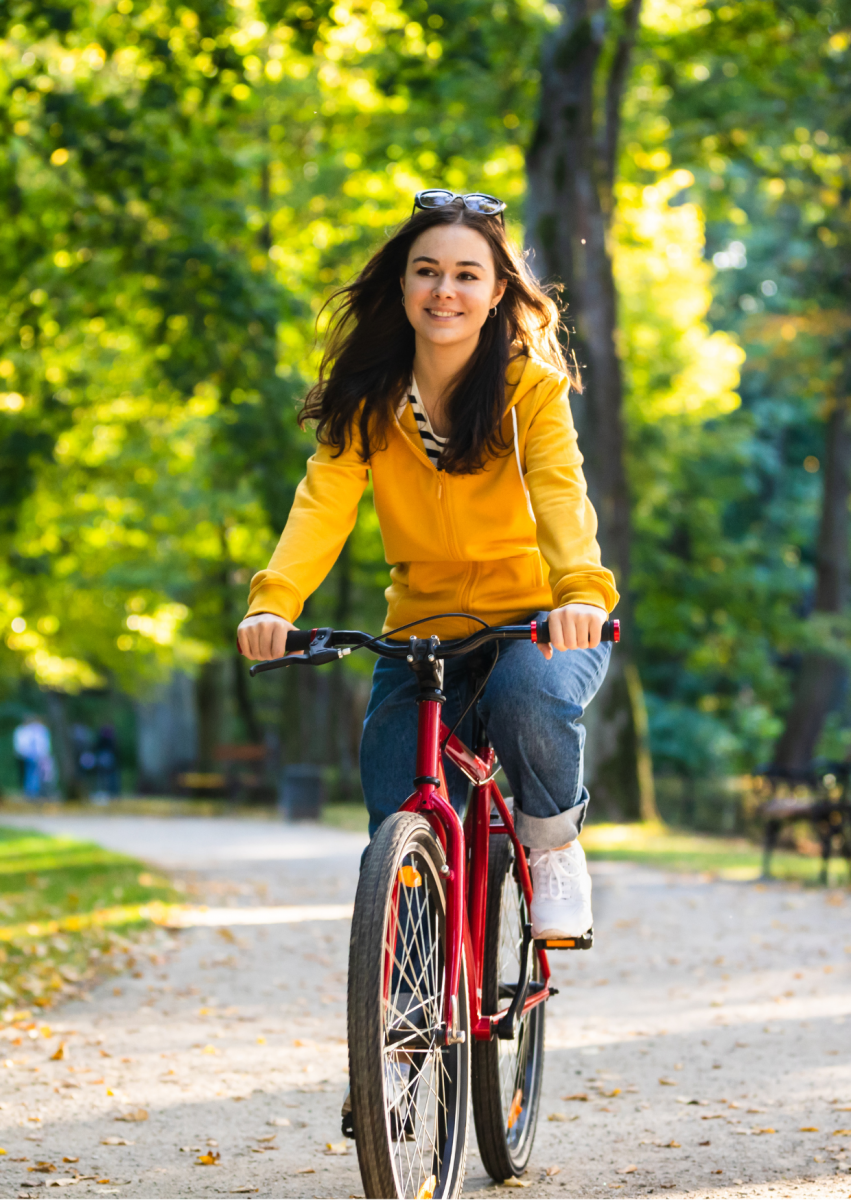 3) Lisbon Park
1015 Lisbon Street, Coral Gables, FL 33134
A Coral Gables mini-park that serves as a hidden oasis amidst the city, Lisbon Park is the perfect spot to relax after an intense workout, stroll, or enjoy its peaceful green surroundings.
And the good news is, it's among the list of dog-friendly parks in City Beautiful AND a 3-minute drive from West Miami.
Exuding a whimsical feel, with lots of shade and butterflies flying around, Lisbon Park is a picturesque area you can visit with Fido for a quick walk.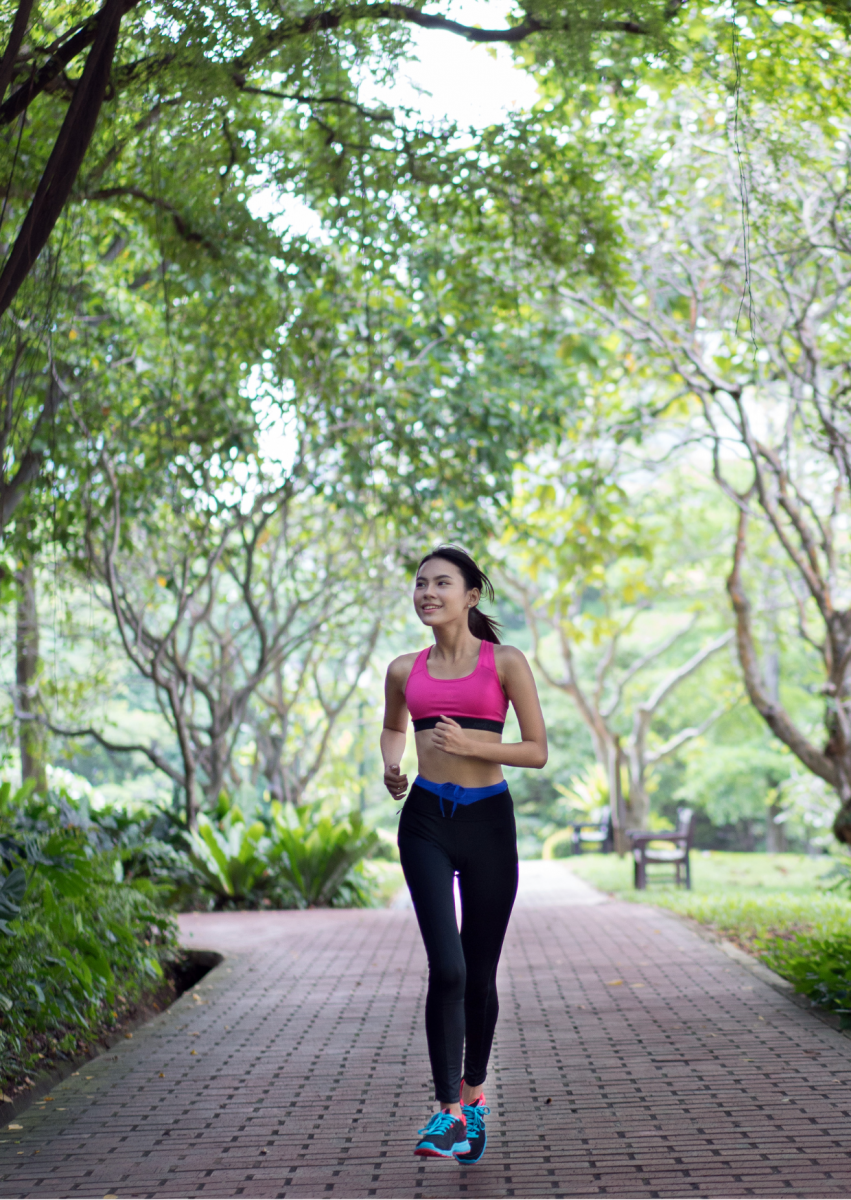 2000 Alhambra Cir, Coral Gables, FL 33134
A "lighthouse" that has never seen the sea, the famous Alhambra Water Tower is a testament to founder George Merrick's vision for the City of Coral Gables at a time when everyday mishaps were turned into works of art.
And yes, it's a picturesque, history-filled spot you can visit with Fido in the Coral Gables area, only a 3-minute drive from West Miami!
Located in north Coral Gables at the Alhambra Circle, the water tower was built in 1924, comprising two separate structures.
The inner circle tank, purely utilitarian in looks and purpose, was enclosed in a reinforced concrete and wood frame structure designed to resemble a lighthouse.
It concealed the less attractive water tank inside with an aesthetically pleasing and architecturally playful facade.
It was used as part of the city's water supply system.
Today, Alhambra Water Tower is part of the Coral Gables Register of Historic Places and is among the dog-friendly spots of the city.
Aside from seeing the breathtaking structure illuminated at night, you can also take advantage of the grassy area around it, where you can stroll with your dog and enjoy the view.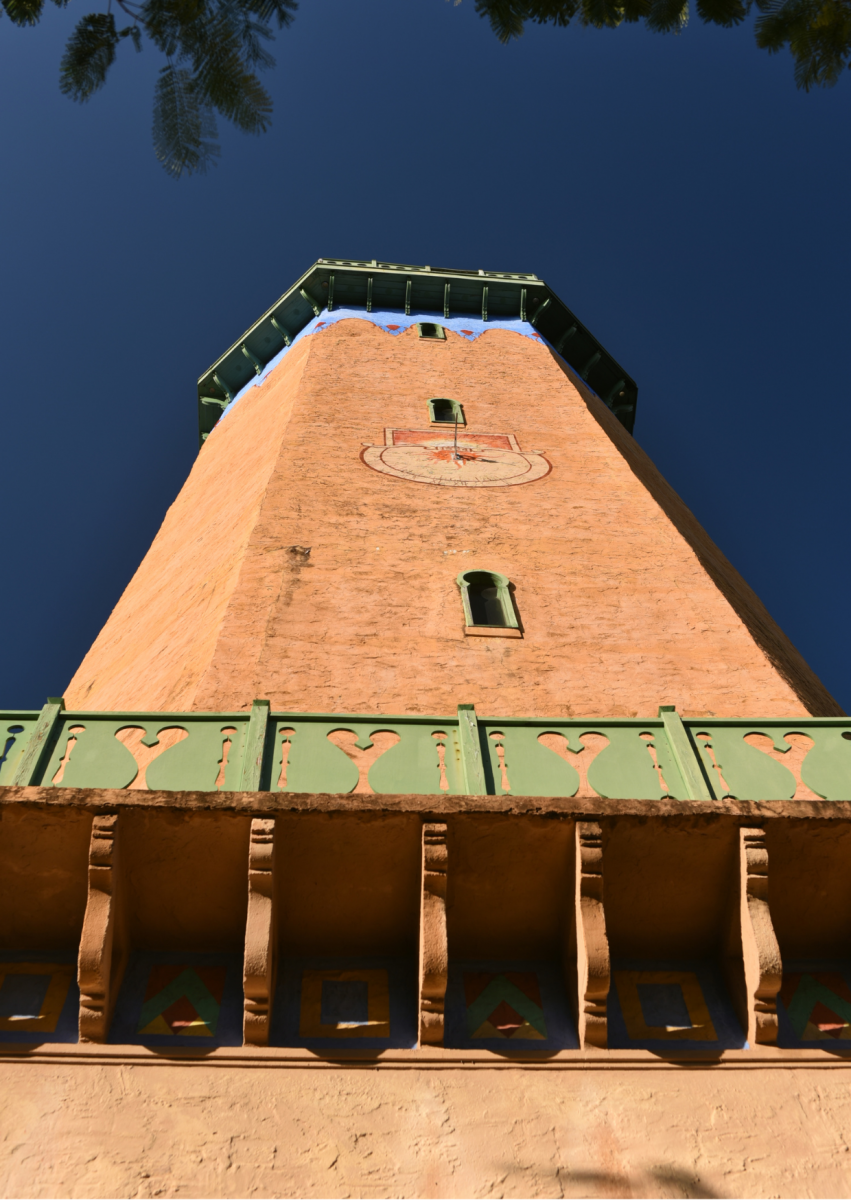 5) Majorca Park
937 Majorca Avenue, Coral Gables, FL 33134
An enclosed 0.33-acre park that offers a large playground for the kids and a native ficus aurea tree that provides a relaxing canopy, Majorca Park is another gorgeous Coral Gables park you can enjoy with Fido, only a 4-minute drive from West Miami.
Yes, dogs can hang out here, too!
Highly rated for its expansive 'kids only' area, grassy surroundings, large shade trees, and benches, the park is among the most frequented mini-nature spots in the city.
Your kiddos and doggos will love this paw-some spot!
It offers a pebbled pathway with patches of grass for your little ones to play on, a drinking fountain, and aesthetic sculptures that add to its natural beauty!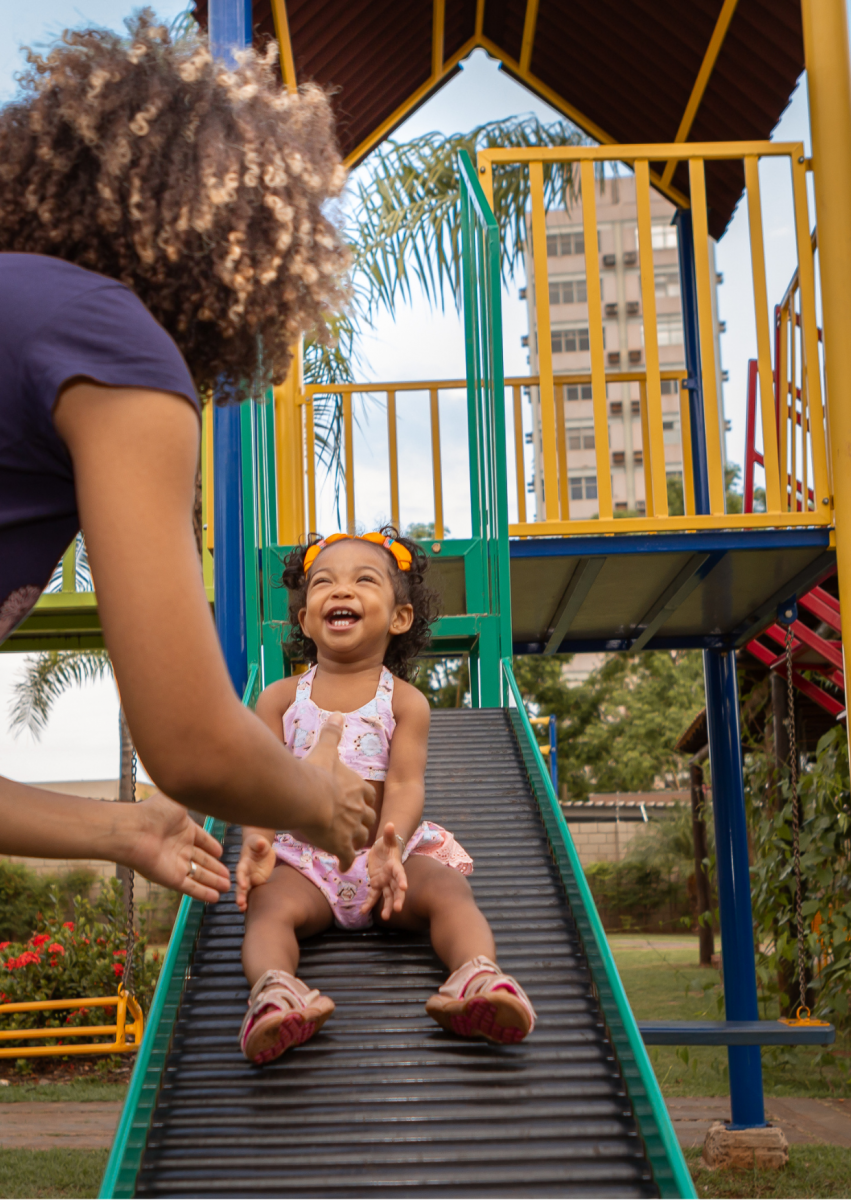 950 Coral Way, Coral Gables, FL 33134
A pocket park created in honor of Robert and Marian Fewell, who donated a .75 acre plot on the SE corner of Coral Way and Granada Boulevard, Robert J. Fewell Park is a quaint spot that offers a respite of nature that's always appreciated.
It is a 4-minute drive from West Miami.
The park's amenities include pathways, benches, and a bike rack.
It is surrounded by a coral limestone wall with a fountain and a secret green door that leads into the park.
Like all of the parks in the City Beautiful, it feels magical.
Robert J. Fewell Park is included in the list of dog-friendly parks in Coral Gables and welcomes leashed dogs in its vicinity.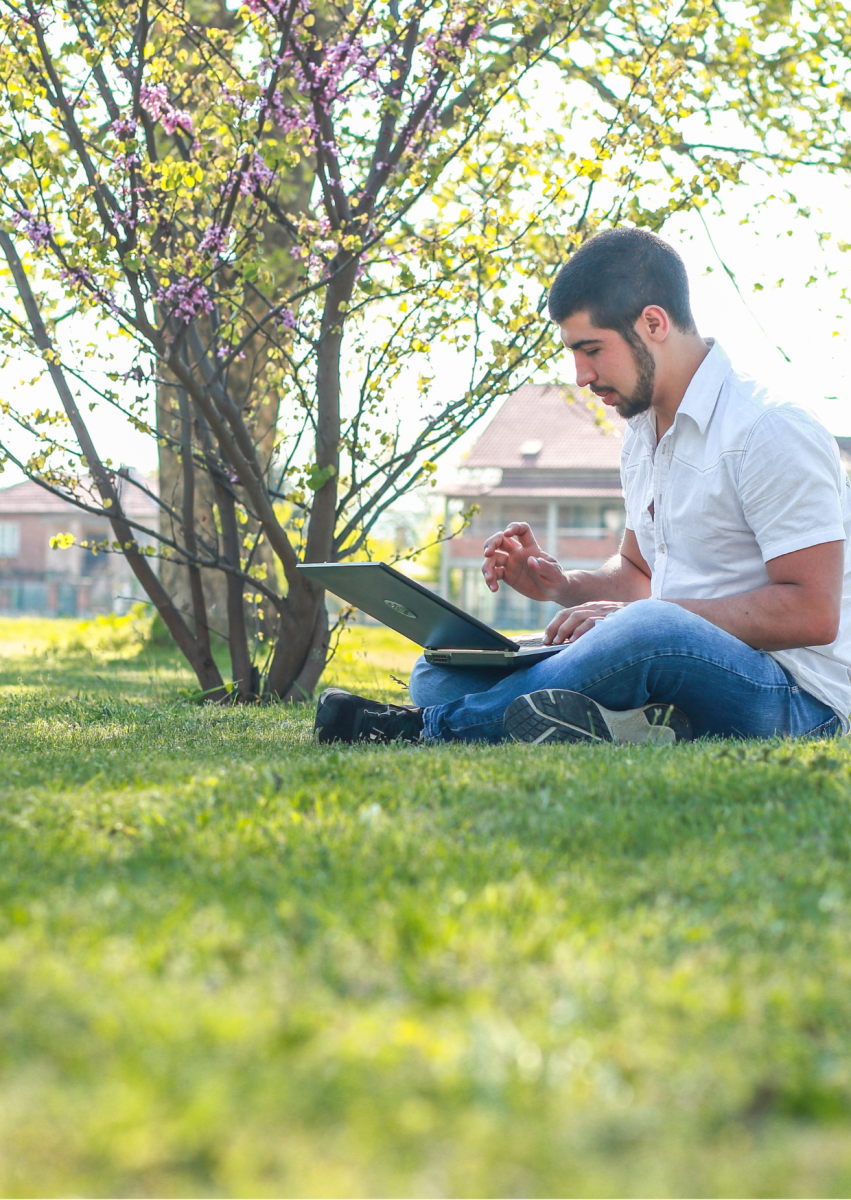 1047 Venetia Avenue, Coral Gables, FL 33134
A 0.19-acre park that boasts a lush English flower garden style, James T. Barker Park is a picturesque Coral Gables nature spot to visit with your dog in tow, as long as you bring him on a leash!
This park is a 5-minute drive from West Miami.
Formerly named Venetia Park after the street it is on, the park changed its name to James T. Barker to honor a beloved Coral Gables resident.
Mr. Barker served six years in the Air Force during the Korean War.
He was a Coral Gables Commissioner for 12 consecutive years until 2001.
During that time, he oversaw the renovation of the Youth Center and helped to establish Dr. Donald R. Hopkins/William A. Cooper Scholarship Fund to provide Coral Gables High School seniors with need-based college scholarships.
For his service to the city of Coral Gables, he received the George E. Merrick Award of Excellence.
Mr. Barker passed away in 2015.
At the quaint park, you'll see a landscape of beautiful tropical palms, native shrubs, and flowering plants.
In the back of the park is a darling trellis swing.
The park also has a water fountain, carved stone benches made of oolite stone, and boulders and logs for kids to play with.
There is landscape lighting for illumination at night, making it a lovely place to hang out in the evenings with Fido!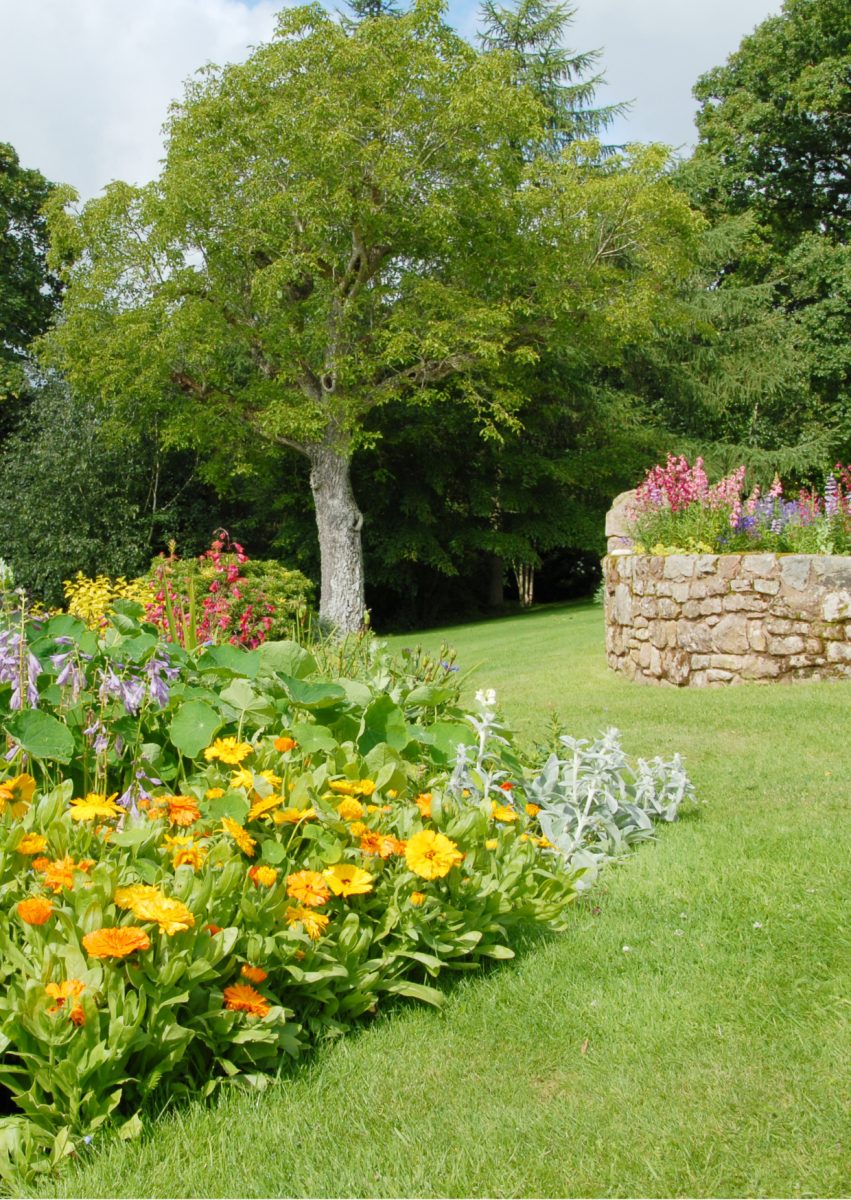 8) Lamar Louise Curry Park (Top-Pick!)
2665 De Soto Blvd, Coral Gables, FL 33134
A newly-opened pocket park in front of the historic Venetian Pool, Lamar Louise Curry Park, was envisioned five years ago in collaboration with the Coral Gables Garden Club and presented to the community for input in 2020.
It is a 5-minute drive from West Miami.
Today, it is a park that features a mister, a drinking fountain, a wood bridge, oolite planters, and an array of flowering trees.
And yes, your pup can come with you on your visit, but make sure to bring a leash!
I'm pretty sure this park will become his new favorite hangout whenever you're in the area!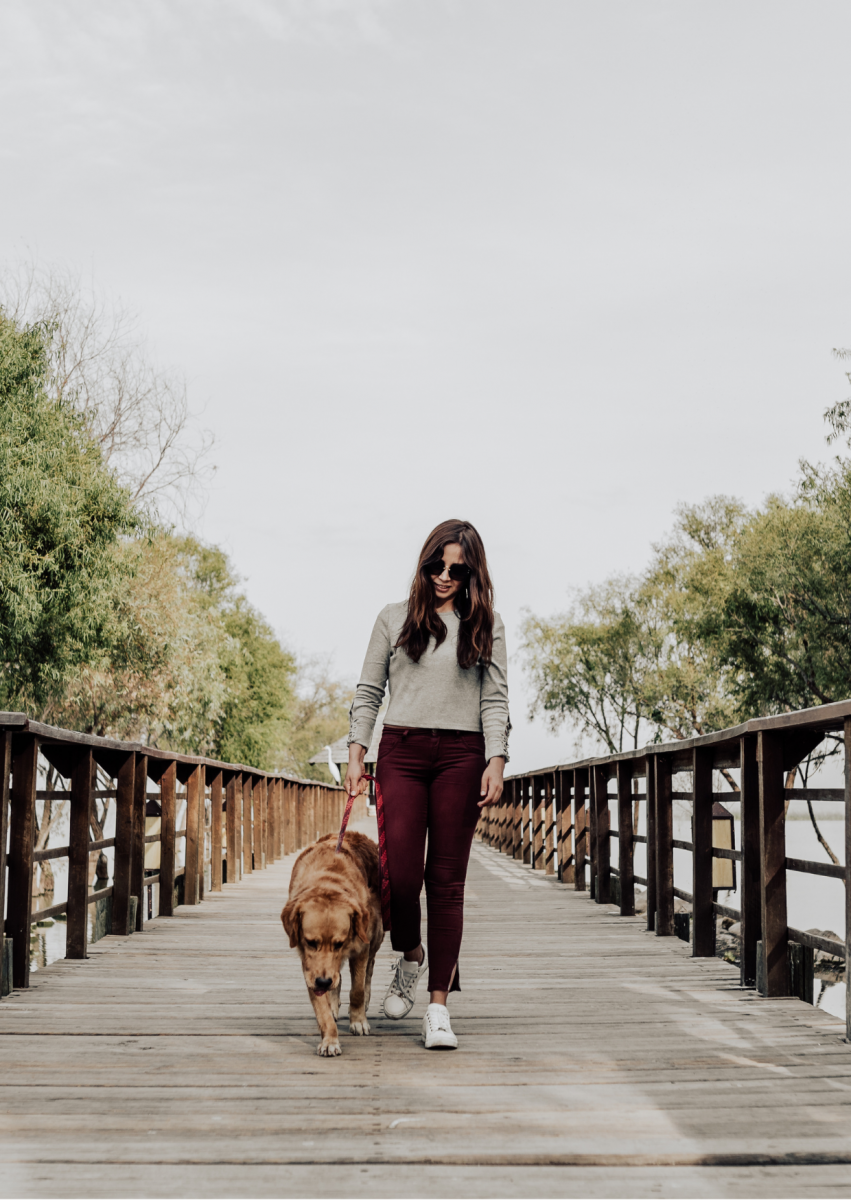 9) Young Park
950 Castile Plz Coral Gables, FL 33134
A small, hidden gem amidst the city, Young Park is home to a large friendship tree (Auriculoxormis Acacia) planted on June 14, 1930, by the Coral Gables Chapter of the Daughters of the American Revolution.
It was planted in soil sent from each state of the Union-- Cuba, Hawaii, Alaska, France, England, the Philippine Islands, and China.
Aside from the park's main attraction, it boasts several park benches, an impressive Banyan tree, and a wide sidewalk for walking, jogging, or biking.
Young Park is included in the list of dog-friendly parks in Coral Gables and welcomes leashed dogs in its vicinity.
The park is a 5-minute drive from West Miami.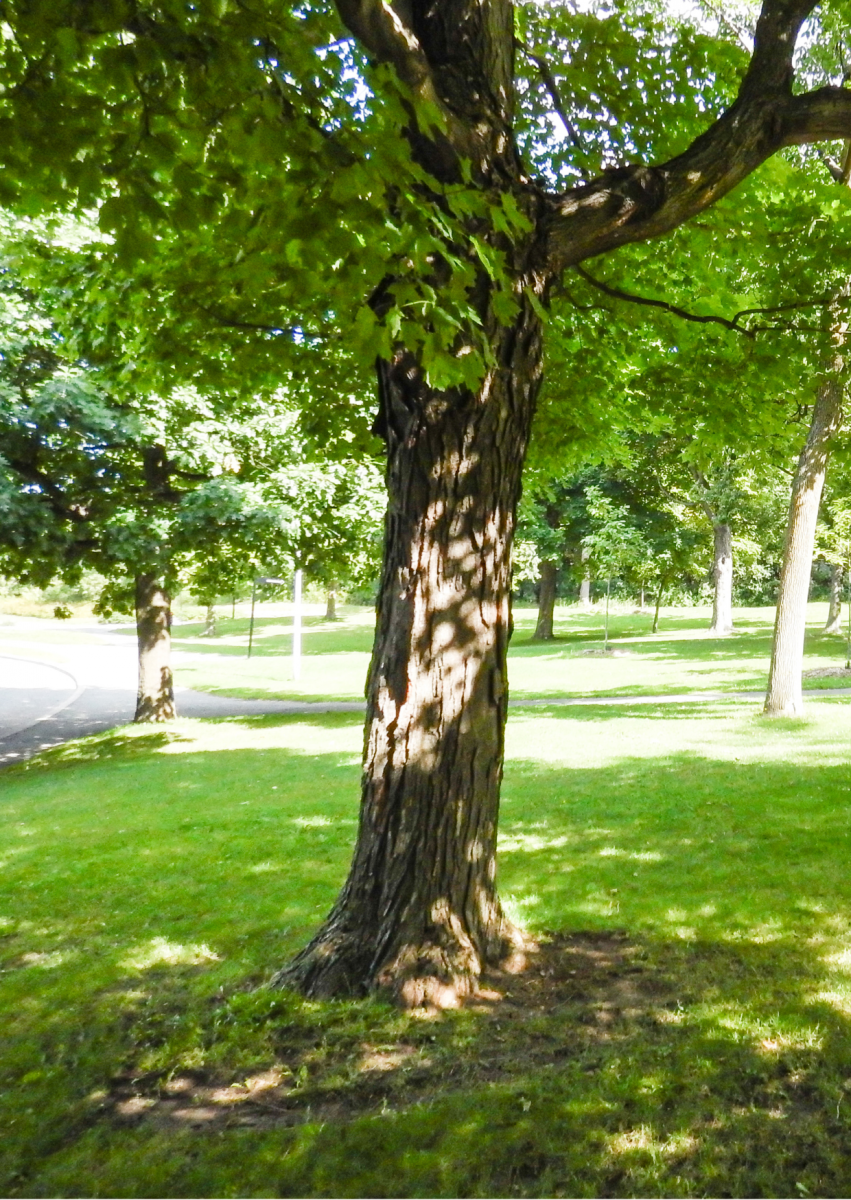 10) Balboa Plaza
2405 De Soto Blvd., Coral Gables, FL 33134
A grassy street median at the intersection of Coral Way, South Greenway Drive, De Soto Boulevard, and Anderson Road, Balboa Plaza was designed by George Merrick's uncle, Denman Fink, and landscape architect Frank Button, and a 5-minute drive from West Miami.
It includes a wall fountain that spouts water into a semicircular basin and a decorative limestone structure with end piers with lanterns.
The historic landmark is included in the list of dog-friendly parks in the city and offers ample grassy space for quick dog walks and shade trees.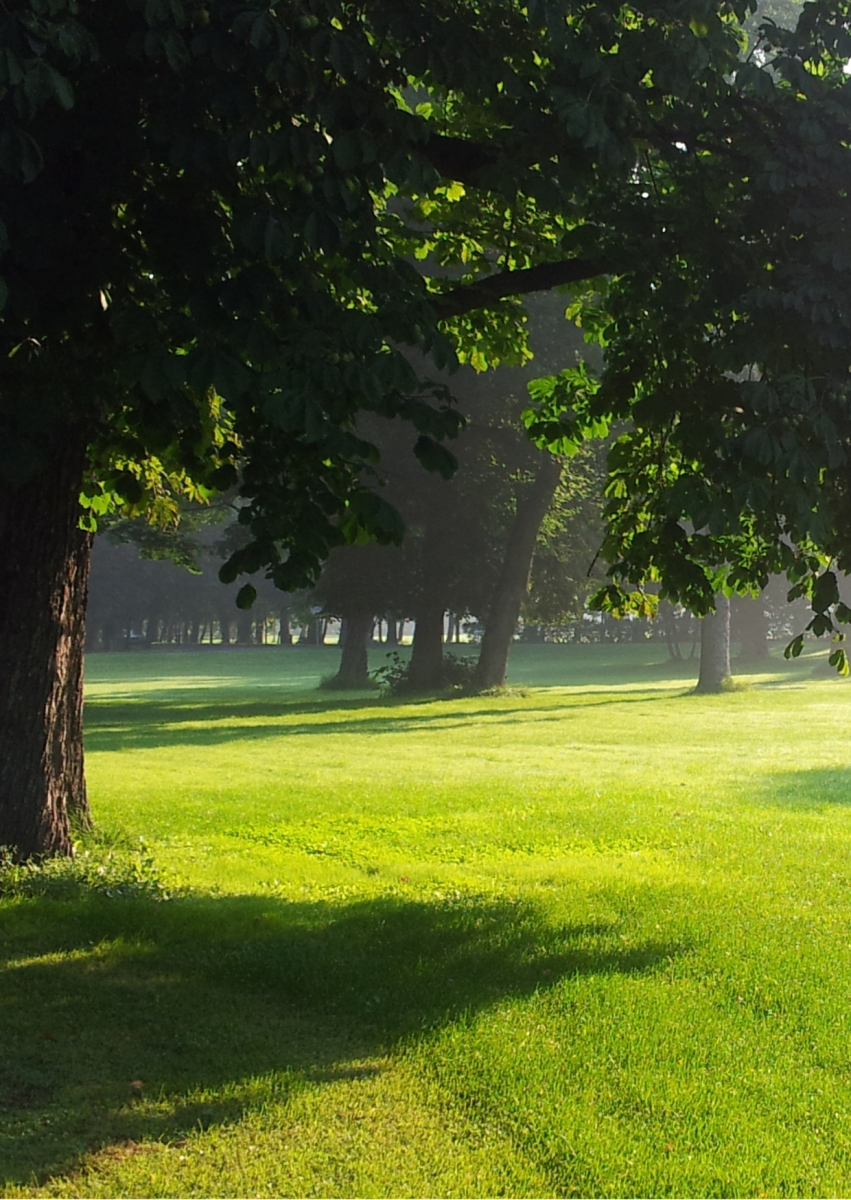 11) Coral Villas Park (Top-Pick!)
6398 SW 35th St, Miami, FL 33155
For playtime with your pup around town, look to Coral Villas Park, a neighborhood hangout for local families that offer an expansive playground and open area for kids, a 5-minute drive from West Miami.
The park's playground equipment features Evos for children 5 to 12 years old and Dino Climber for children ages 2-5.
It also has two-bay swings with shade structures and artificial turf surfacing throughout.
The Evos unit is a patented play system that combines climbing cables and suspended play events designed to challenge users physically and mentally as they discover the limits of their creativity.
This free-form equipment encourages school-age children to interact and invent games as they develop strength and balance by mastering the equipment.
Further, Coral Villas Park's new development includes Walkways, landscaping, and access control.
The perimeter of the park has been densely planted with Stoppers and Buttonwoods, two hearty native shrubs that require little care and water.
The shrubs provide privacy for the neighbors and food for birds and butterflies.
There are also Native Tamarind and Oak trees, which enhance the beautiful Oaks already growing on the property and create a shady haven for the neighborhood to enjoy over the years.
Dogs are allowed in this park, leashed.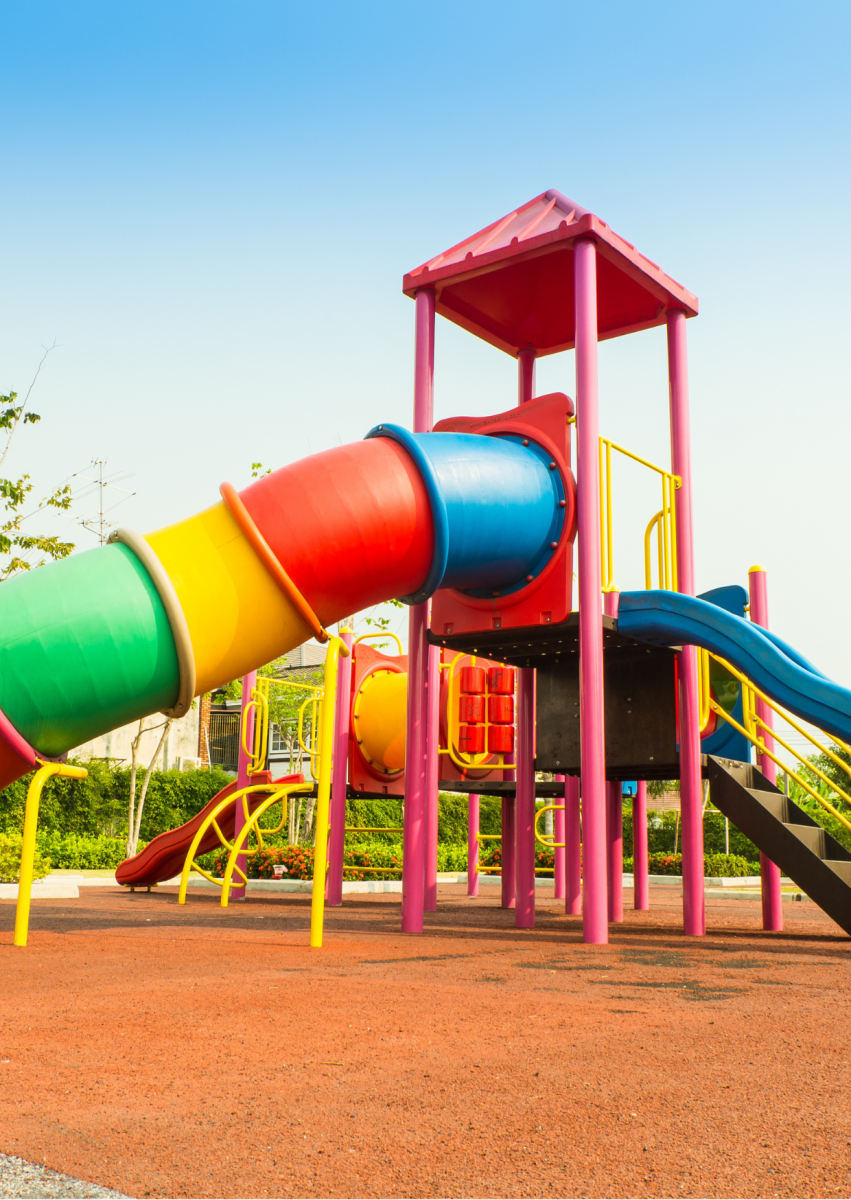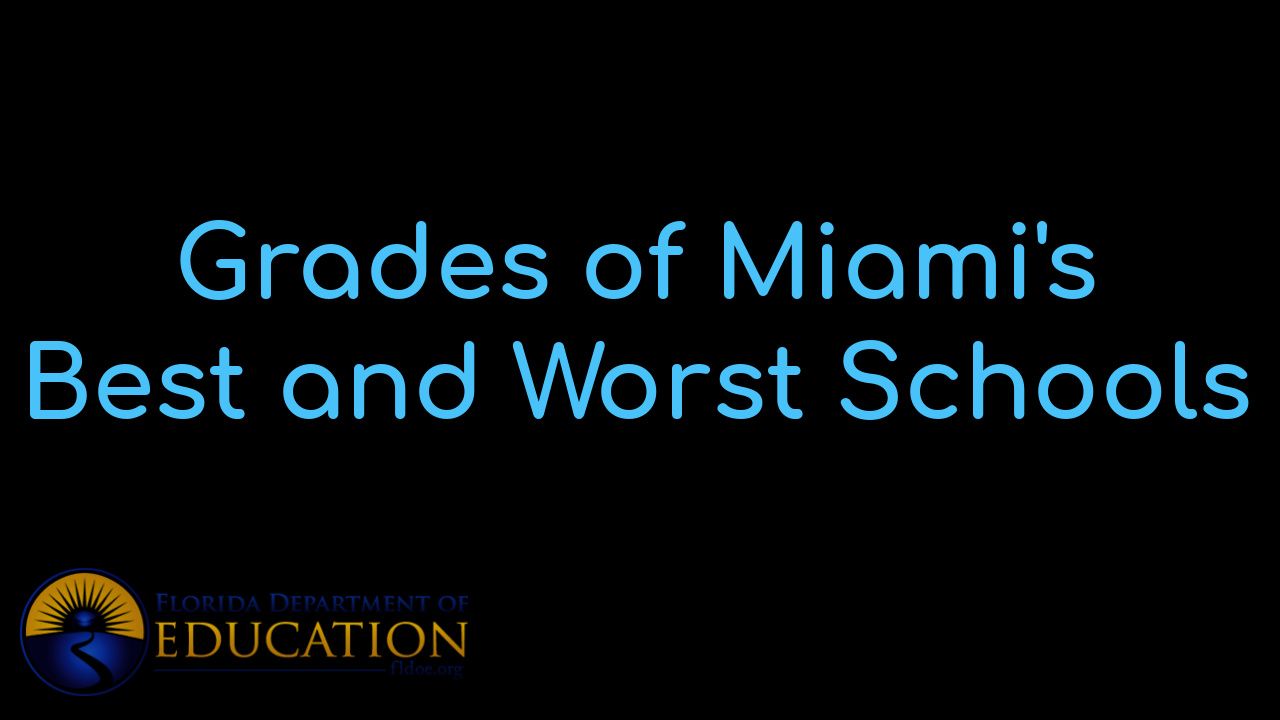 View Miami's BEST schools and the individual grades that each school received. Besides vie...
Who are we?
We are the ALL IN Miami Group out of Miami.
We are Colombian, Filipino, Cuban, German, Japanese, French, Indian, Syrian, and American.
We are Christian, Hindu, and Jewish.
We are many, but we are one.
We sell luxury homes in Miami, Florida.
Although some of our clients are celebrities, athletes, and people you read about online, we also help young adults find their first place to rent when they are ready to live on their own.
First-time buyers?
All the time!
No matter what your situation or price range is, we feel truly blessed and honored to play such a big part in your life.