Dog-Friendly Parks near Venetian Islands
Prefer listening to audio instead of reading, click the PLAY button below
🎧
Lying in the heart of the bustling Metropolitan Area, embracing the beautiful Biscayne Bay, Venetian Islands is a link of six manmade islands that offers a Miami island (dog-friendly) getaway to remember!
Nestled in the heart of Biscayne Bay's blue waters, connected by the Venetian Causeway from the mainland to the famous Miami Beach, Venetian Islands represent the best of Miami's luxurious lifestyle and rich history.
The islands are, from west to east: Biscayne Island, San Marco Island, San Marino Island, Di Lido Island, Rivo Alto Island, and Belle Isle.
The former three islands are considered part of Miami, while the remaining three are considered part of Miami Beach, which means everything great about the city is just MINUTES away from the islands!
Yes, even the most beautiful dog-friendly parks!
Here's a list of dog-friendly parks near the Venetian Islands.
1) Belle Isle Park (Top-Pick!)
Belle Isle Park, Miami Beach, FL 33139
Welcome to Belle Isle Park, home to one of Miami Beach's dog parks, the Belle Isle Dog Park, a fantastic destination made just for Fido!
Located in the center of a small island connecting Miami Beach to the city, Belle Isle Park offers plenty of amenities you can enjoy, such as a winding, paved walkway that guides you through the park perimeters, always green and filled with soft, well-maintained grass, water fountains for you and your pup, and benches under shade trees.
Belle Isle Park also has a playground for kids.
Meanwhile, Belle Isle Dog Park has two separate enclosures within the dog play area for small and big dogs.
Poop bags are available too.
Don't forget to bring a leash!
You'll need it when coming in and out of the park.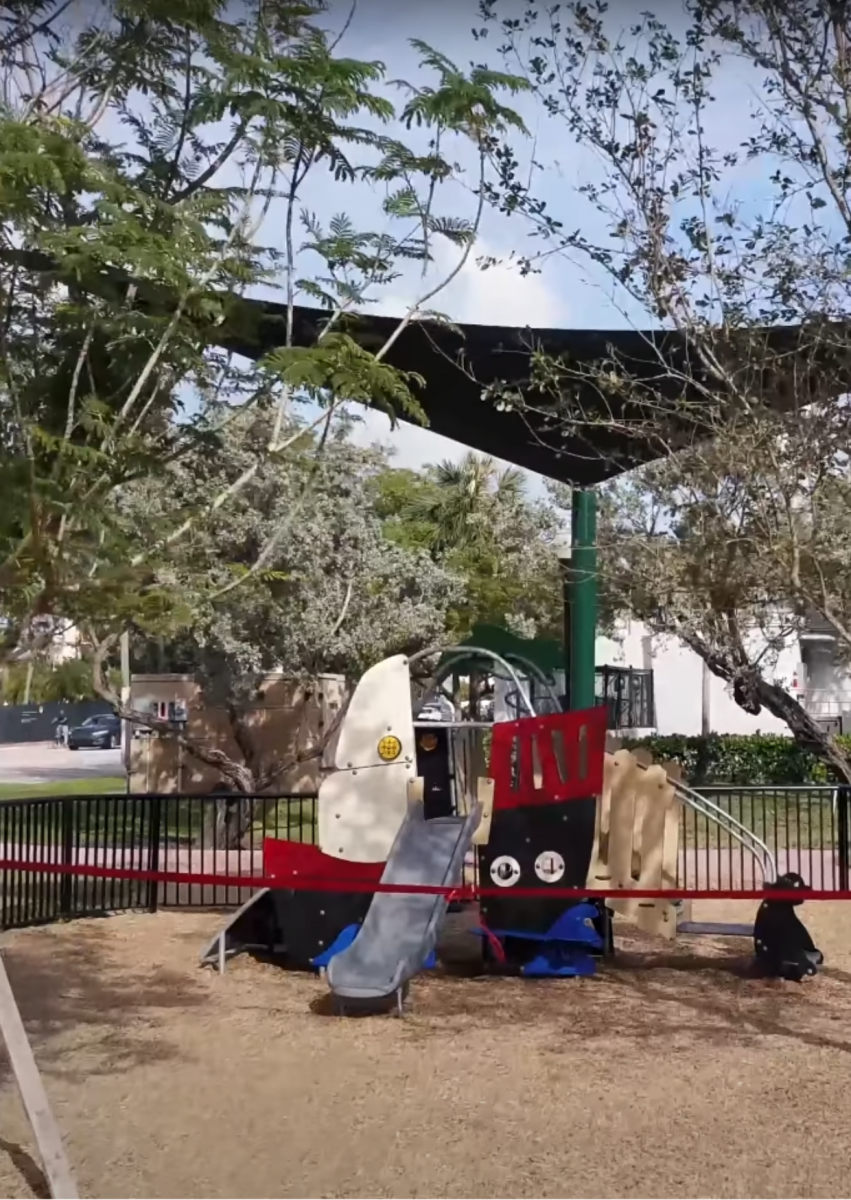 18th St & Purdy Avenue, Miami Beach, FL 33139
Maurice Gibb Memorial Park is a waterfront park with playgrounds and paths that honors the late Bee Gees member.
It has beautiful views of the water and is a popular place for couples, dog owners, and families.
Yes, folks, this park allows dogs within its perimeter as long as they're leashed!
The beautiful natural area has big trees that provide shade, a playground for kids, and many paths to walk on.
There is also a wooden platform on the water, covered by trees, for enjoying the breeze.
It's a peaceful park to bring Fido for some sun and nature appreciation, a 3-minute drive from Venetian Islands.
Adjacent to the park is the Sunset Harbour condos and its marina, so it makes for some fun people-watching and boat-watching, too!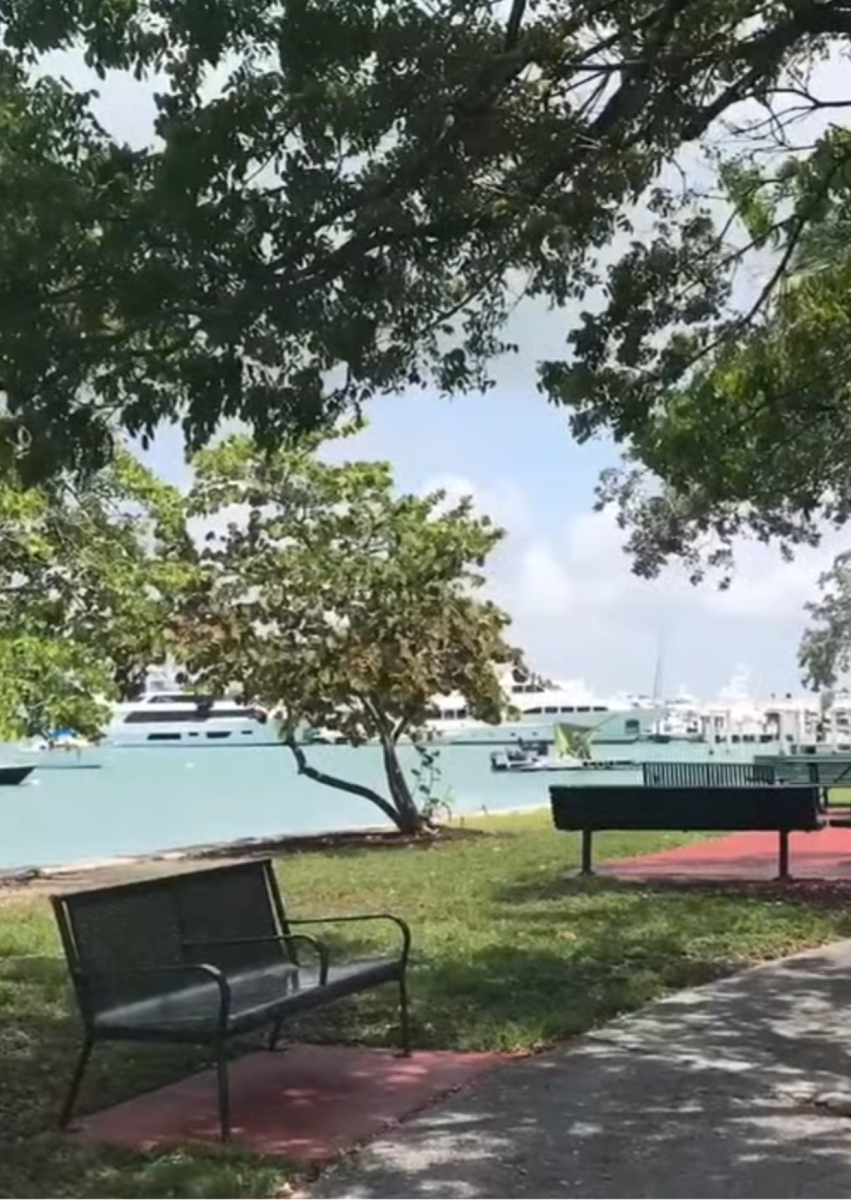 2) Pride Park
1809 Meridian Ave., Miami Beach, FL 33139
Relax at Miami Beach's new 5.8-acre Pride Park, across from the Miami Beach Convention Center!
It's a 5-minute drive from Venetian Islands.
Along with Miami Beach Botanical Garden and several other attractions, it is part of the Miami Beach City Center Campus in the Miami Beach Convention Center district.
Pride Park, which is named in support of the LGBTQ+ community, and to promote civic pride in the City of Miami Beach, offers a shaded respite with a veterans memorial, walkways, a sculpture by celebrated artists Elmgreen & Dragset, and a central lawn.
The park allows dogs on leashes.
Whether you're in the area for a convention or just exploring Miami Beach, Pride Park is a great place to unwind while surrounded by nature.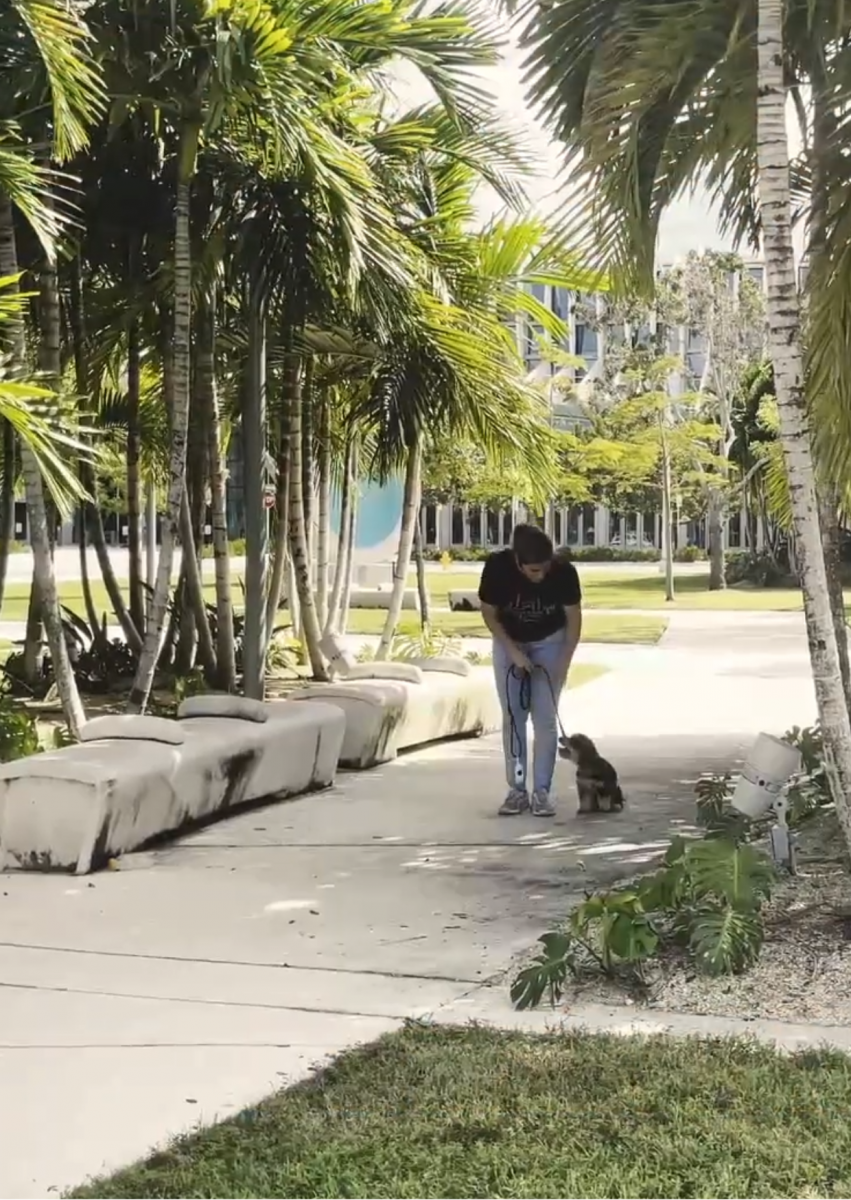 400 17th St, Miami Beach, FL 33139
Miami Beach Soundscape Park is the green heart of Frank Gehry's New World Symphony campus, a world-class destination that marries music, design, and culture.
The lush, contemporary park is the perfect place for visitors to unwind year-round under the shade of trees or a starlit sky-- whether you're human or the furry kind!
And the good news?
It's only a 6-minute drive from Venetian Islands.
Iconic pergolas embrace the park edges, their shape inspired by the puffy cumulous clouds inherent in South Florida's tropical climate.
Their hand-fabricated painted aluminum structures not only provide shade but also support the spectacular blooms of bougainvillea vines, highlighting a threshold of color at the park's points of entry.
One of the park's most prominent features is an unprecedented, distinctive, and ambitious audio-visual program that creates an outdoor theatre – offering free performances at concert-level quality.
The design of a family of custom architectural elements– the Ballet Bar, the Projection Tower, and the Media Hydrants – transformed what could have been an overwhelming number of park structures into an integrated and lyrical park element.
This 2.5-acre urban park welcomes well-behaved, leashed dogs at most of its events, including concerts, films, yoga, and other public gatherings.
Dogs are allowed on the park grounds but not in the adjacent New World Symphony building.
Don't forget to bring a leash!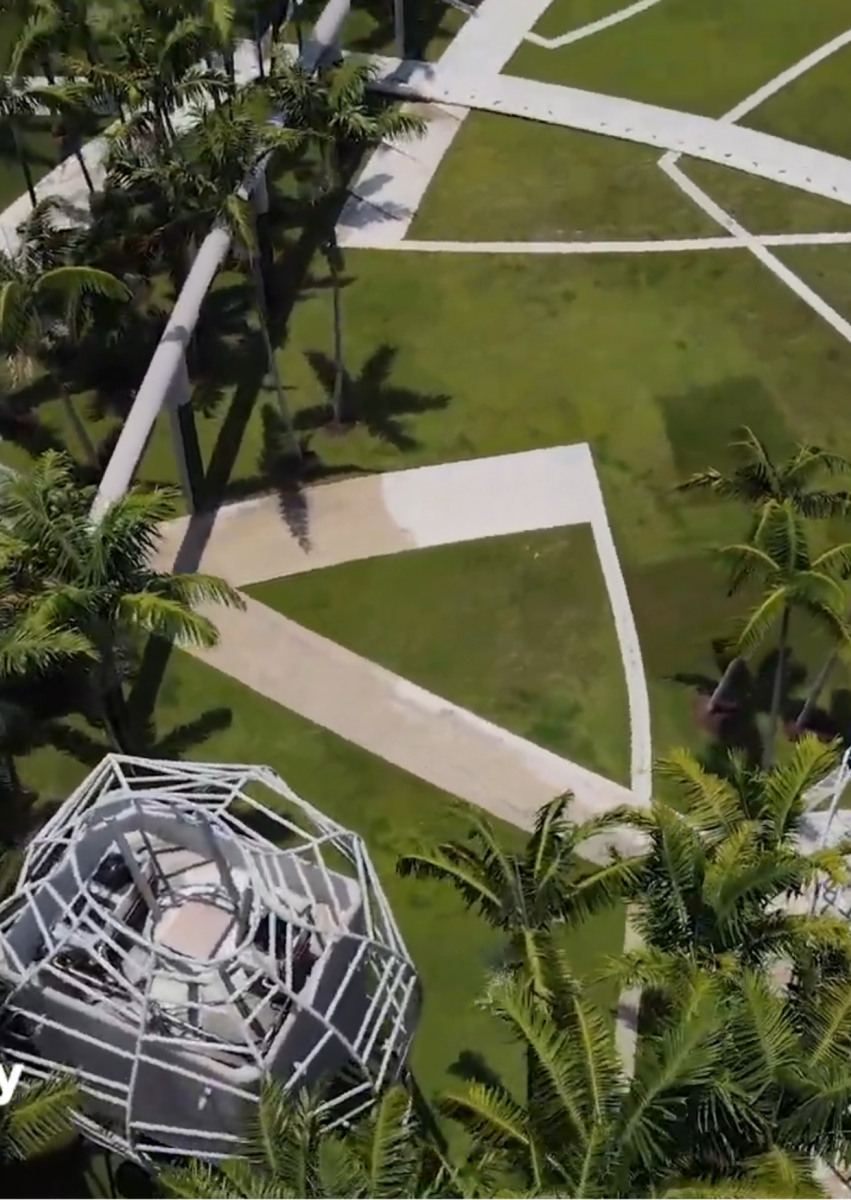 5) Dog Park - Margaret Pace Park (Top-Pick!)
1745 N Bayshore Dr, Miami, FL 33132
Set directly on Biscayne Bay amid Edgewater's residential condos, Margaret Pace Park is a hidden gem tucked away just north of Downtown Miami, a dog-friendly park shared by the neighborhoods of Downtown Miami and Edgewater.
And you'll be happy to know this famous dog park is only a 6-minute drive from Venetian Islands!
Named for one of Miami's most important preservationists, the park boasts picturesque waterfront views of the Venetian Islands and Miami Beach beyond.
At Margaret Pace Park, you're likely to spot joggers stretching after an evening run and friendly pickup games at the park's basketball, tennis, and volleyball courts.
It's also a famous spot where locals walk their dogs along the waterfront and watch them play in the enclosed dog park.
Yes, this park has a dedicated dog park for your pups!
The half-acre Margaret Pace Dog Park includes two fenced areas for off-leash play - one for dogs over 25 pounds and another for smaller dogs, park bench seating, "fire hydrants," and water fountains for dogs and 'hoomans.'
Cleanup bags are available for your convenience, and owners must pick up and properly dispose of their dog's waste.
Don't forget to bring a leash!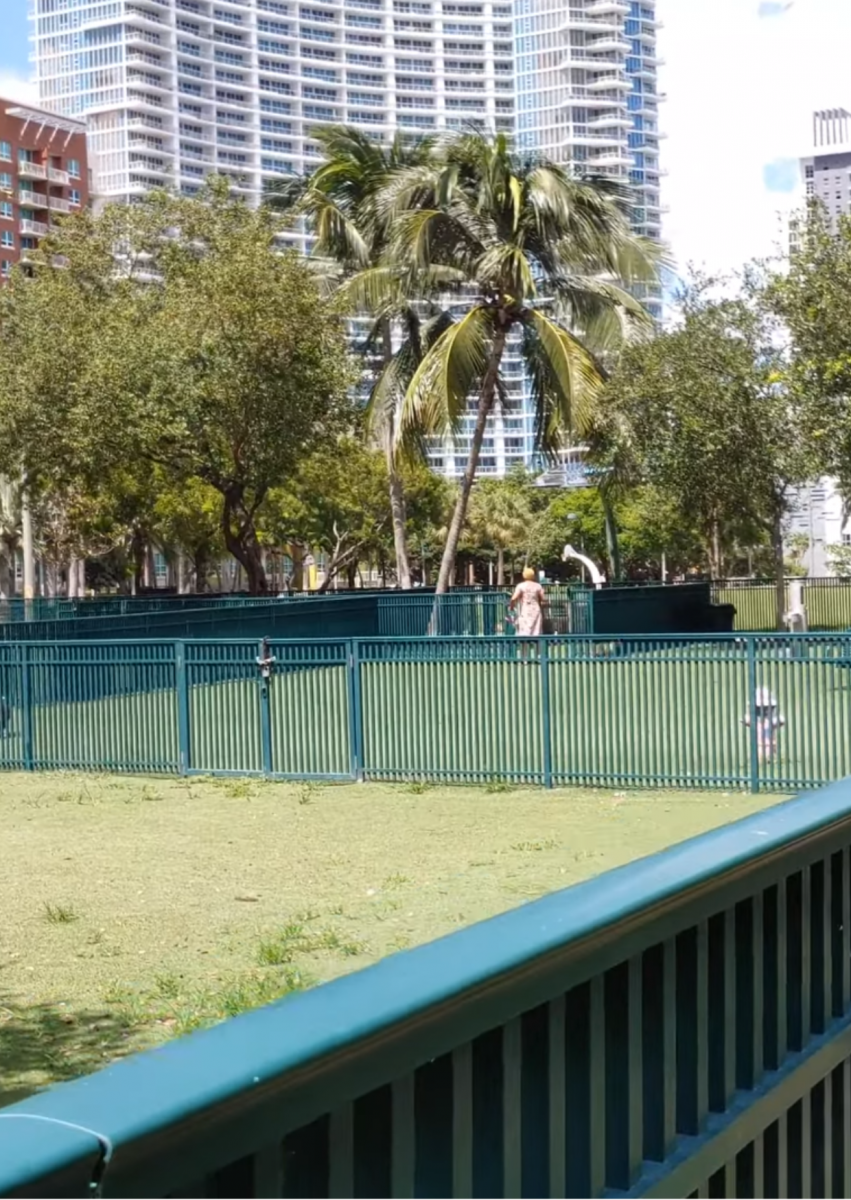 6) Maurice A. Ferré Park (Top-Pick!)
1075 Biscayne Blvd, Miami, FL 33132
Considered an extension of Downtown Miami's Bayfront Park, Maurice A. Ferré Park is a 30-acre public urban park with the longest waterfront bay walk in Miami, and a promenade from Biscayne Boulevard to Biscayne Bay, providing pedestrian access to a fascinating collection of museums.
It is a 6-minute drive from Venetian Islands.
And yes, this park is dog-friendly, too!
Just be sure to put them on a leash.
Come to Maurice A. Ferré Park for a picture-perfect spot for strolling or jogging.
The park features the Plaza of the Spanish Navy/Plaza de la Marina Española, home to a monument that honors the Spanish Navy that arrived in the Americas on Oct. 12, 1492.
It was erected in 1991 near the mooring site of the Spanish tall ship Juan Sebastian Elcano by Mayor Xavier Suarez and Consul General Erik I. Martel.
The Dogs & Cats Walkway is another exhibition pet lovers will want to see.
It features 52 oversized aluminum sculptures of 26 dogs and 26 cats painted by local artists.
And you know what else is paw-some about Maurice A. Ferré Park?
It has a fenced dog park within its perimeters!
Let your dogs off their leash and tire them out as you sit on the benches and watch them have the time of their lives!
Maurice A. Ferré Park is also near a few landmarks, including the American Airlines Arena, Bayside Marketplace, the Perez Art Museum Miami, and the Patricia and Phillip Frost Museum of Science.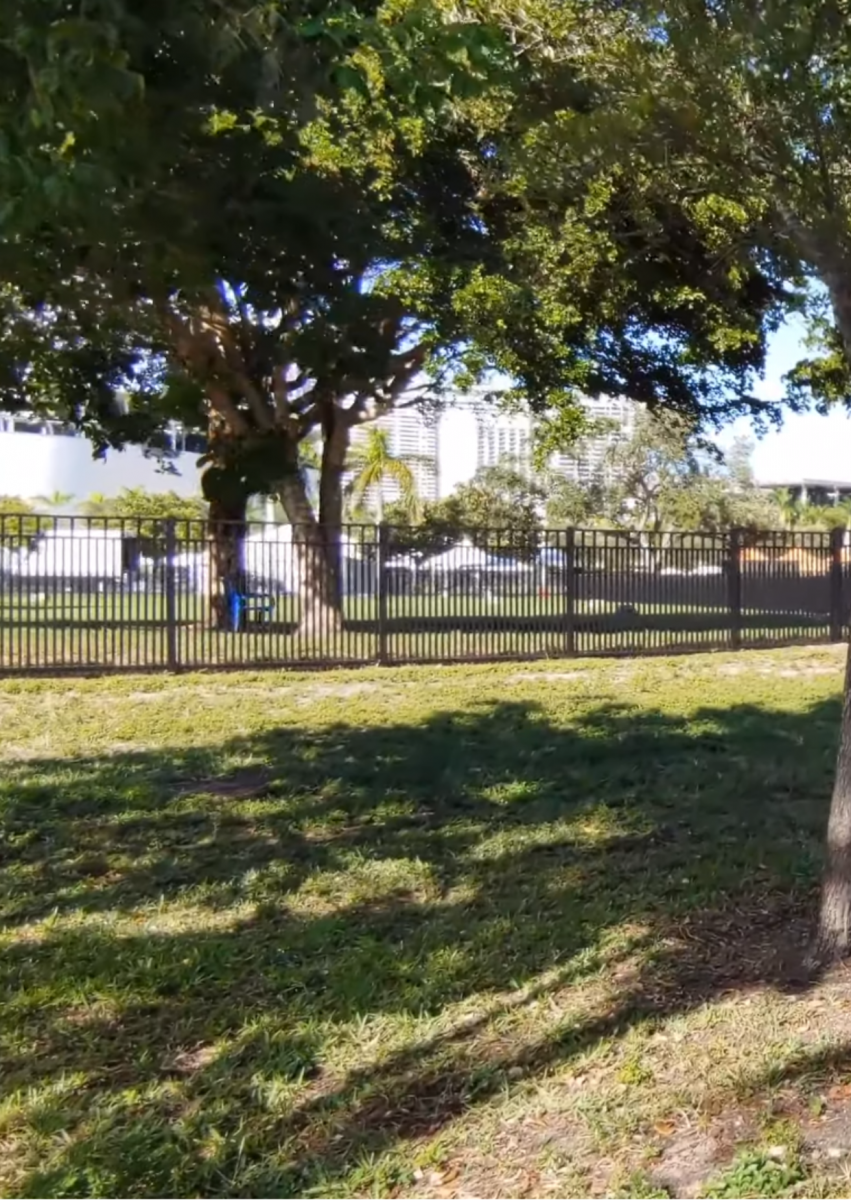 11 Street & Jefferson Ave., Miami Beach FL 33139
Nestled in the heart of South Beach is a 36.53-acre park that dates back to 1950 that your pup will love to explore, a 7-minute drive from Venetian Islands!
Welcome to Flamingo Park, a famous South Beach recreational destination with a beautifully landscaped state-of-the-art aquatic facility, a world-class baseball stadium, basketball courts, handball/racquetball courts, a memorial football stadium/running track, and soccer and softball fields.
Yes, folks, this park is jampacked with activities, and best of all, it has a bark park for canine visitors too!
The dog park has two separate areas, one opened at a time, to continuously serve the users.
The bark park serves as a social setting for owners to let their dogs off-leash, but remember to clean up after your pup and maintain them on a leash in all other areas of Flamingo Park.
Water is available in the runs, so Fido can grab a drink when needed.
The property is also home to agility and training equipment and a bike and walking track, where Fido is welcome to join his family on a lead.
Complimentary poop bags are available on the premises.
Other park amenities include a tot lot/playground and a tennis center.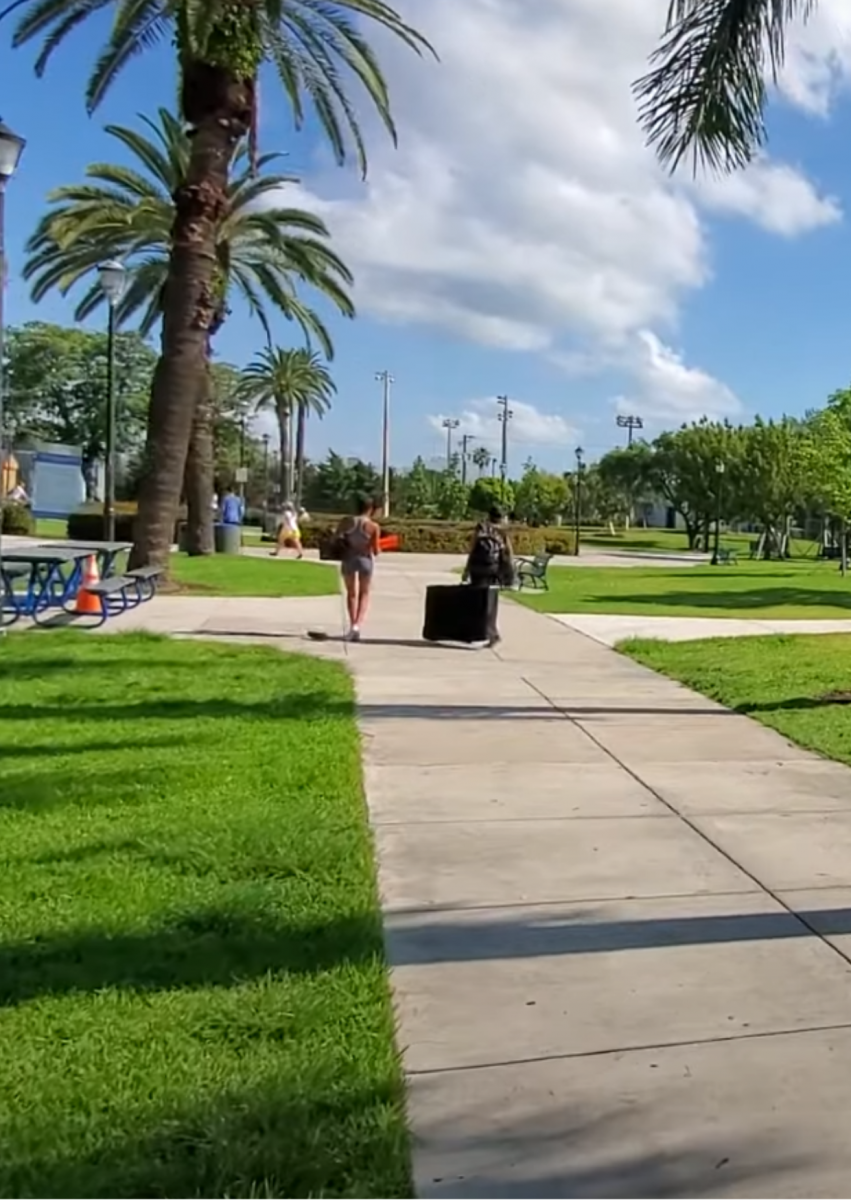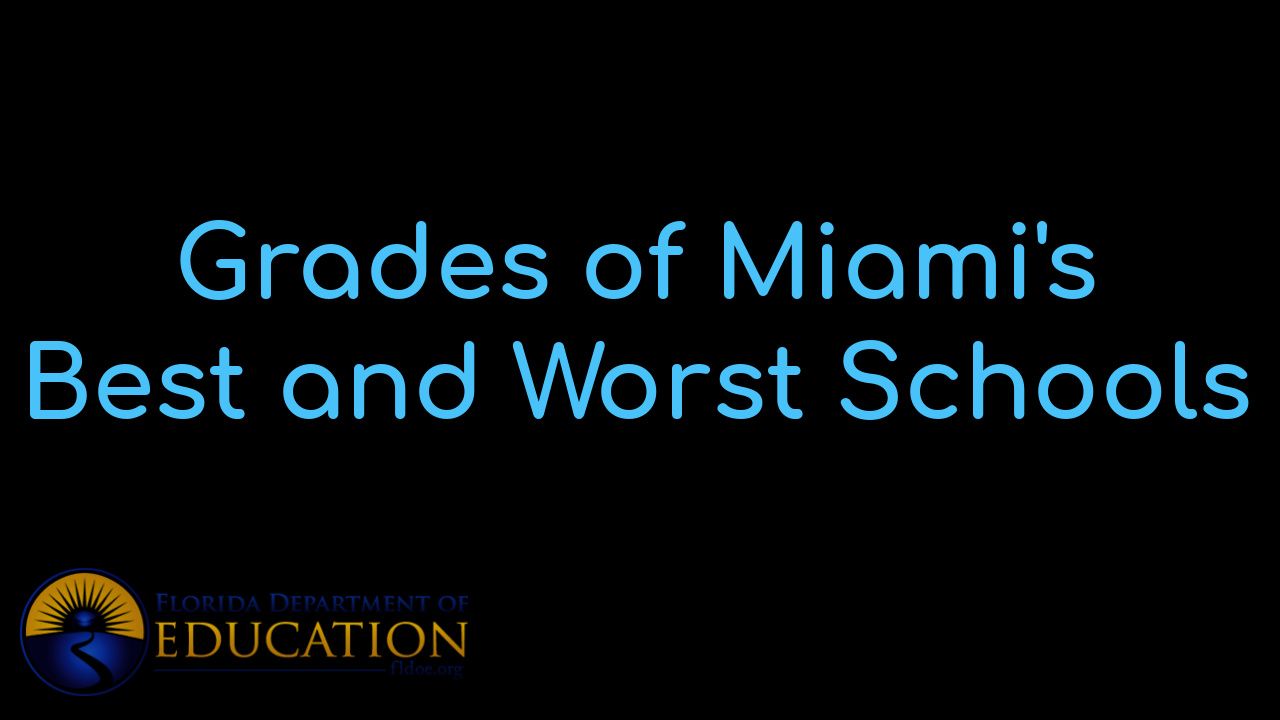 View Miami's BEST schools and the individual grades that each school received. Besides vie...
Who are we?
We are the ALL IN Miami Group out of Miami.
We are Colombian, Filipino, Cuban, German, Japanese, French, Indian, Syrian, and American.
We are Christian, Hindu, and Jewish.
We are many, but we are one.
We sell luxury homes in Miami, Florida.
Although some of our clients are celebrities, athletes, and people you read about online, we also help young adults find their first place to rent when they are ready to live on their own.
First-time buyers?
All the time!
No matter what your situation or price range is, we feel truly blessed and honored to play such a big part in your life.