Dog-Friendly Parks near The Roads
Prefer listening to audio instead of reading, click the PLAY button below
🎧
A quaint triangular community amid one of the busiest parts of metro Miami, The Roads is a historical residential neighborhood celebrated for its tree-lined streets, charming homes, and private schools-- a perfect pitstop to all of Miami's greatness and a candidate for your vacation with Fido!
The community stretches from South Miami Avenue on the south to S.W. 13th Street/S.W. 7th Avenue/S.W. 11th Street on the north and S.W. 15th Road to S.W. 12th Avenue on its east-west axis.
It boasts the perfect location that offers just the right balance of green spaces and urban hotspots, being in the middle of the city center and Coconut Grove's unrivaled natural setting, rich history, and playful and funky vibe.
The Roads also shares the best tourist spots, activities, and attractions with its famous neighboring communities, so it's like you're there but also in a different world of your own.
And that, my friends, is an unforgettable experience you'll have to sign up for when you visit The Roads!
Imagine all the endless possibilities and fun memories that will last a lifetime-- together with your pup, nonetheless!
Here's a list of dog-friendly parks near The Roads.
1) 1814 Brickell Park (Top-Pick!)
1814 Brickell Ave, Miami, FL 33129
A small park with shaded bench areas and a fenced children's playground and dog park, 1814 Brickell Park is another must-visit spot when traveling to The Roads with your dog. It's only a 4-minute drive!
While the city park doesn't offer many amenities like water fountains or doggie agility equipment, it boasts Banyan trees for shade and an ample grassy area where your dogs can walk and socialize.
1814 Brickell Park also has several picnic tables for resting while you watch your pup roam around or have a quick-packed lunch with the family.
Have a leash ready when you visit 1814 Brickell Park.
Most of the park requires dogs on a leash except for its fenced dog park.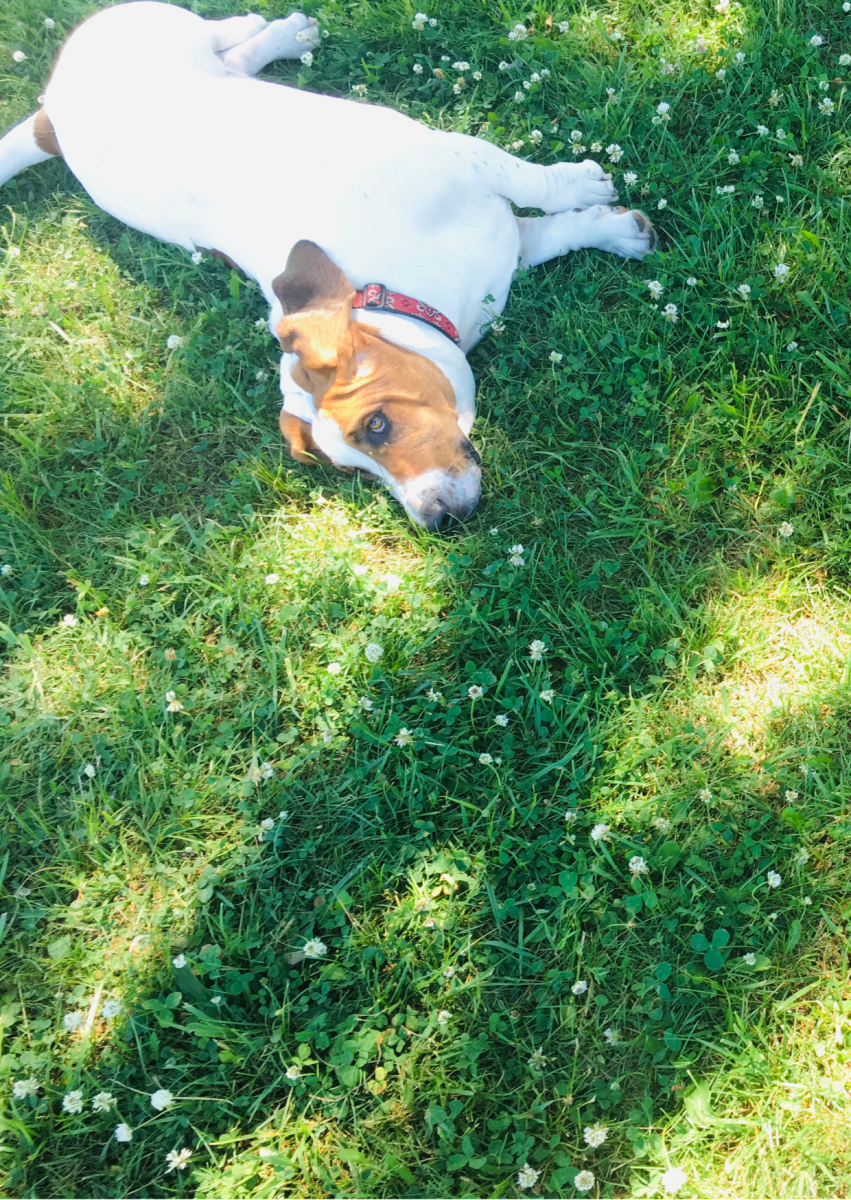 2) Alice Wainwright Park (Top-Pick!)
2845 Brickell Ave, Miami, FL 33129
A bayfront nature reserve and park that spans 28 acres and offers stunning views of Biscayne Bay, shared by the neighborhoods of Coconut Grove and Brickell, Alice Wainright Park is a dog-friendly nature enclave with tons of activities for visitors, from trails to basketball courts.
This park is a 5-minute drive from The Roads.
Thanks to its open and spacious area, humans and their pups can share a huge secluded space to explore.
The park boasts a grassy, sandy area lined with gumbo limbo and palm trees.
An asphalt path connects it to the park's world-class amenities, like a children's playground, fenced-in basketball court, picnic pavilion, restrooms, and picnic tables.
Meanwhile, at the edge of the park, right on the shore, you'll enjoy a gorgeous view of the bay, perfect for some nature shots or taking a minute to soak up all Mother Earth's glory.
But did you know these amenities are only a third of the nature spot's space?
It means that more than half of Alice Wainright Park is brimming with thick trees!
A sandy trail path along its southern portion connects the picnic pavilions to the untouched area, giving you and your dog an expansive nature-filled haven to uncover in Brickell!
Be sure to bring your dog's leash!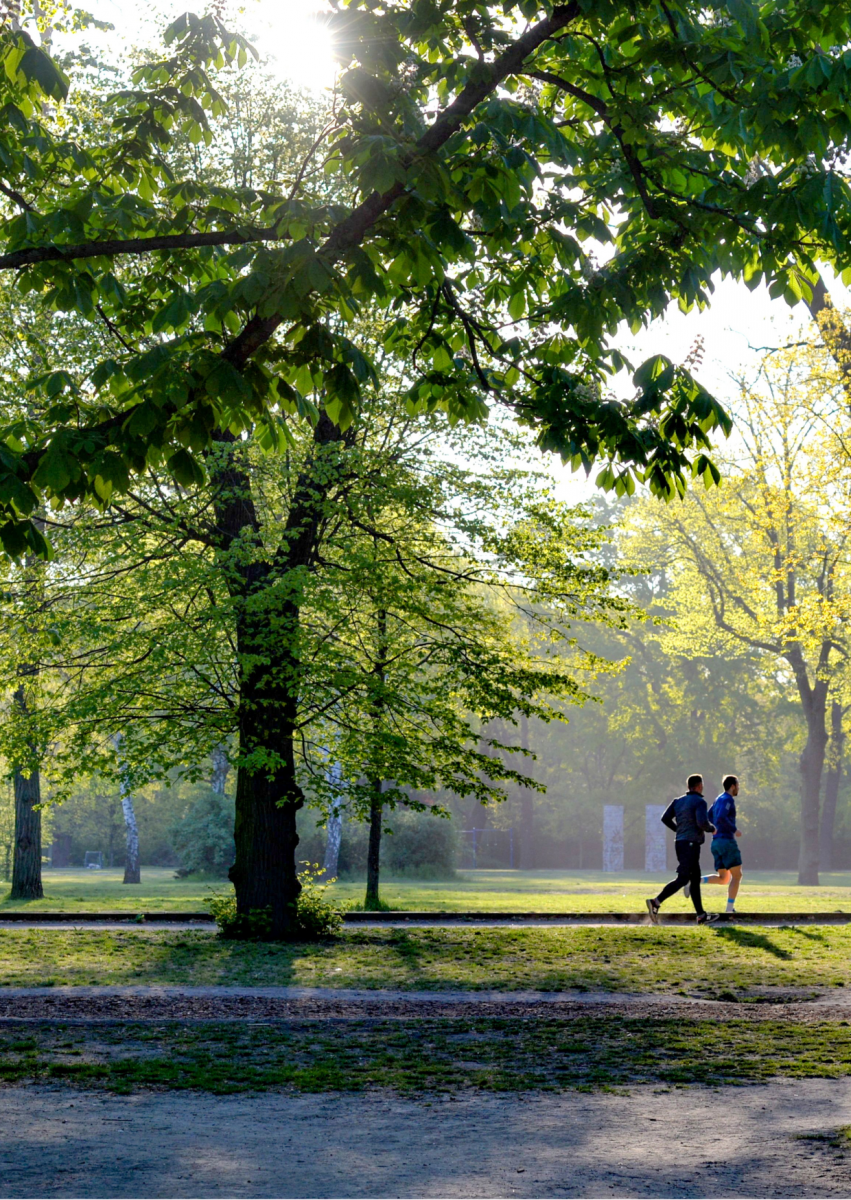 362 SW 4TH ST, Miami, FL 33130
Are you looking for the 'paw'-fect park amidst the city that you and your pup will enjoy?
Brickell's Jose Marti Park may be the answer to your woes, and it's only a 5-minute drive from The Roads!
An urban recreational center that offers an array of activities that the whole family will enjoy, canine or otherwise, Jose Marti Park features several amenities, such as sports areas for baseball and basketball, outdoor gym equipment, picnic tables, and a playground for the kids.
The park also sits directly on the waterfront, so it's the perfect spot for relaxation, the sound of the ocean waves resounding in your ear!
With little grass in this park, expect tons of cement walkways to stroll on with Fido.
In any case, the park makes up for its lack of grass with several shade trees, where your pup can relax by your side under the trees as you two share a picnic snack or lunch.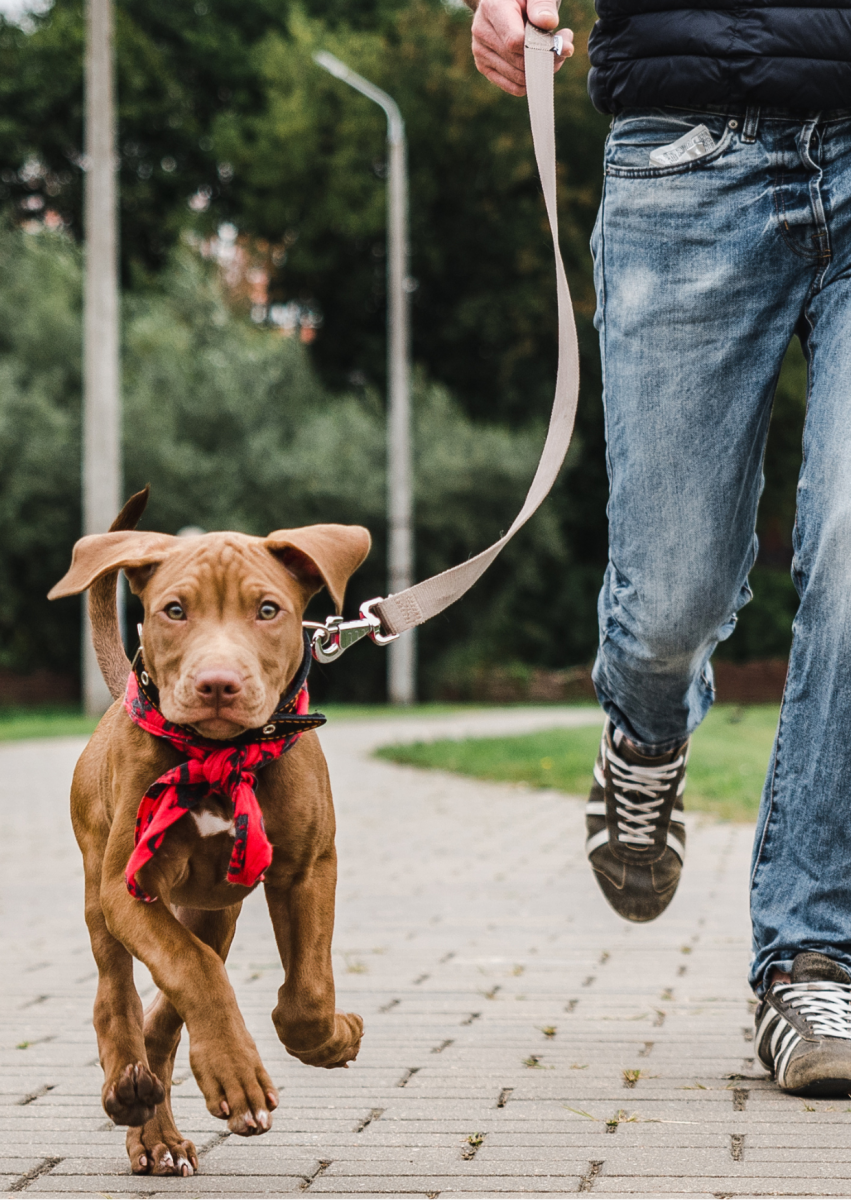 140 SW 11th St, Miami, FL 33130
A large urban park frequently visited by families and dog owners, Southside Park is the 'place-to-be' when Fido needs some 'downtime' with his furry buddies!
It's a good thing it's only a 6-minute drive from The Roads.
Famous for the grassy open area and basketball court, the two-acre park is perfect for strolling, socializing, and a game of basketball with the locals.
It also boasts a playground for the kids and picnic tables & benches for snacking or resting.
Do you need a drink under the warm Miami sun?
Southside Park has water fountains to take care of your thirst!
All the park amenities are linked by a small concrete pathway surrounded by trees and grassy terrain on all sides, and you'll often hear birds chirping away in the trees.
Indeed, a beautiful space to share with your dog, where you can run, play or go for a walk.
Don't forget your leash!
799 SW 4th St, Miami, FL 33130
A compact neighborhood park with a sports area, children's playground, and grassy open space to stroll around with Fido, Riverside Park is a nice spot to visit after a tiring day out in metro Miami.
The park is a 6-minute drive from The Roads.
Home to several community events and family gatherings, the park boasts a baseball diamond for your exciting baseball games, a basketball court, a kiddy playground full of equipment, and is nearby several restaurants for when you're feeling famished.
It's a paw-some park to bike around or walk the dogs, but be sure to put them on a leash when you visit!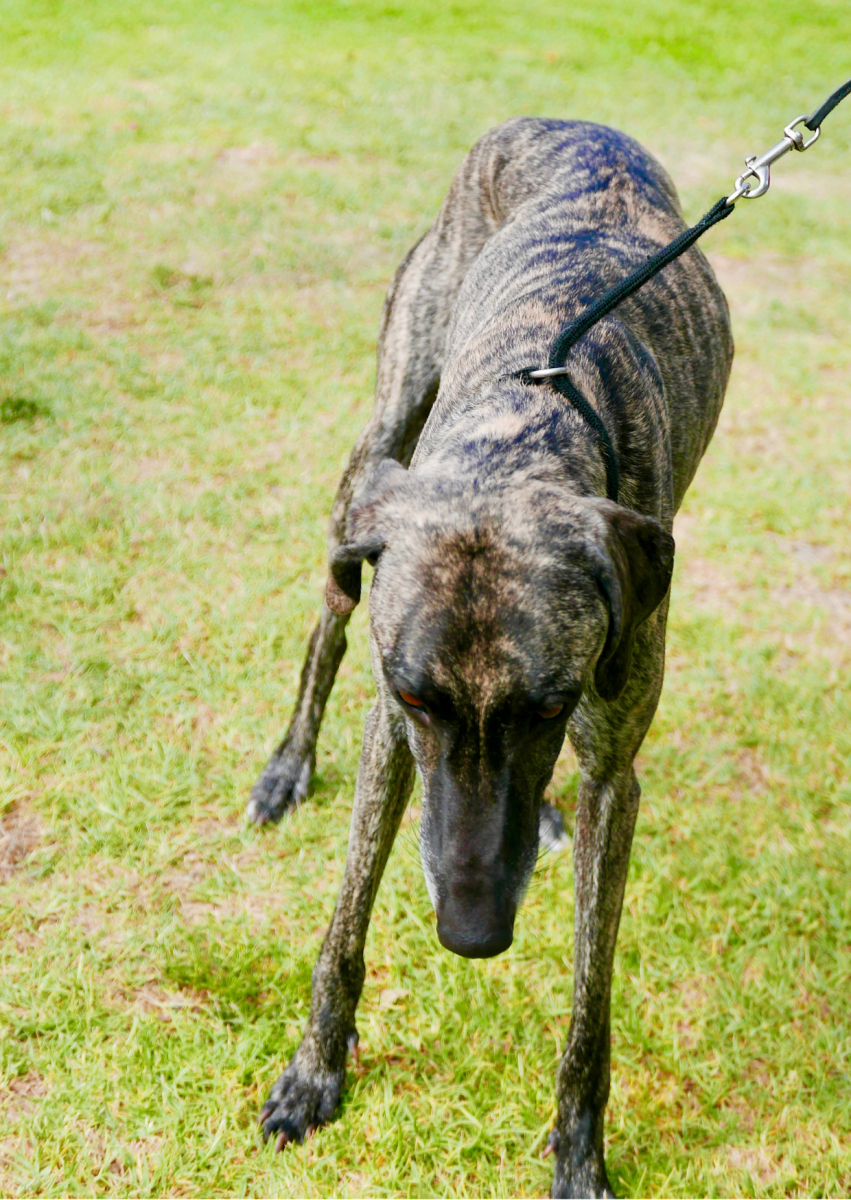 6) David T. Kennedy Park (Top-Pick!)
2400 S Bayshore Dr, Miami, FL 33133
For a day of fun with your pup in Coconut Grove, look no further than David T. Kennedy Park, a park that gained a following for its expansive doggy haven, the Coconut Grove Dog Park!
Good news-- it's just a 7-minute drive from The Roads!
A famous hangout for tourists and dog parents alike, the park boasts two fully-fenced play areas for Fido to enjoy!
And the great news is that you can drop your dog's lead at the gate because this paw-some park is an off-leash zone!
David T. Kennedy Park also offers an open grassy field for multipurpose functions, outdoor gym equipment, picnic tables, jogging paths, and a volleyball court.
And since it's situated on the waterfront, you'll have a gorgeous view as your backdrop as you watch your dog have a blast!
Though 'off-leash' play is the order of the day at this dog-friendly park, you will still need to bring a leash with you as Miami strictly requires all dogs to be on a lead when traveling to and from designated dog areas.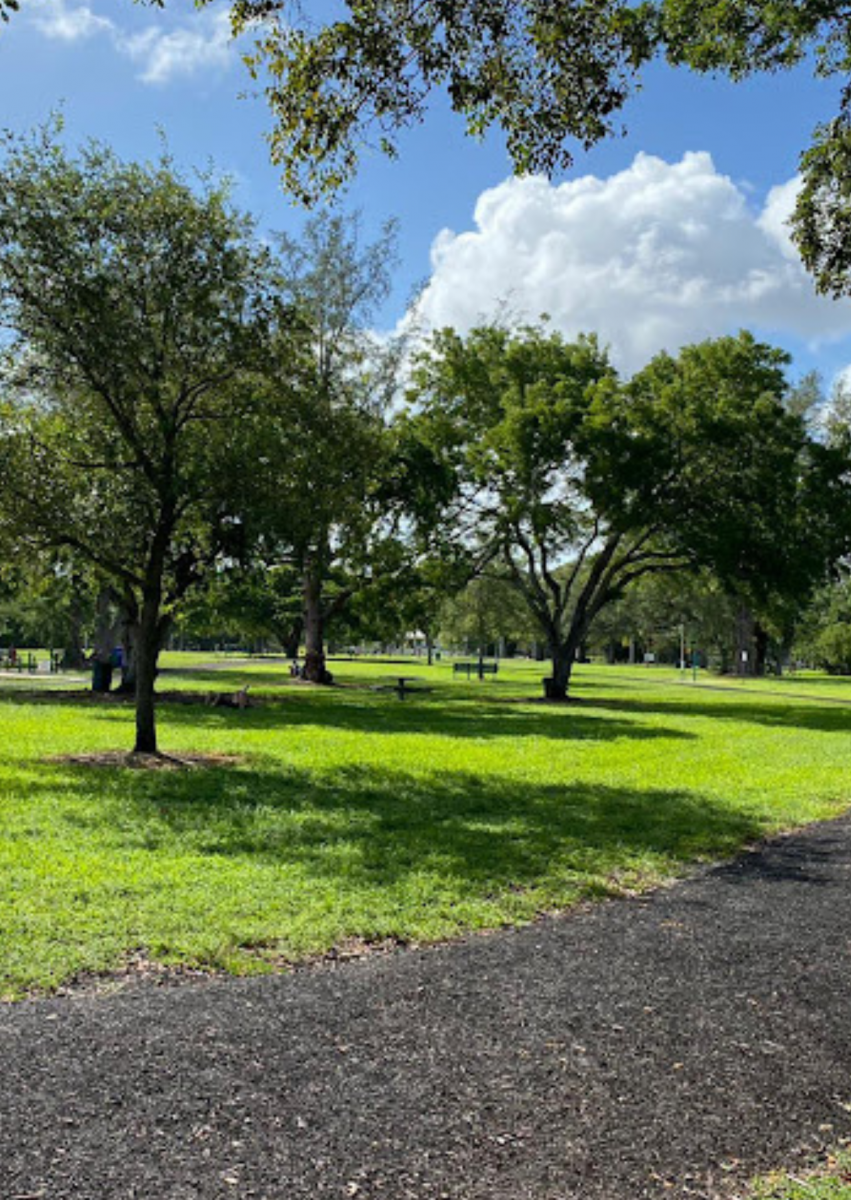 S Bayshore Dr, Coconut Grove, FL 33133
Sitting right on the water in the city's center, Kenneth M Myers Park is a paradise for puppy walkers and one of the spots you shouldn't miss when visiting Coconut Grove with Fido, an 8-minute drive from The Roads.
A perfect walking park, Kenneth M Myers Park offers a paved path that runs its length and connects each end of the park to its amenities.
You can keep your walk contained to the pleasant palm-shaded path, continue east past several marinas to City Hall, or go west to take in the sights of glitzy hotels, trendy restaurants, and the open-air CocoWalk shopping mall.
The park also boasts outdoor fitness machines and grassy spaces to roam and run around.
Just remember to keep your pup on a leash and clean up after them.
The park provides trash cans and waste bag stations, though it's always a good idea to bring some of your own in case the dispensers run out.
Considering its size, there's a lot to see in this simple park, not even considering how much people- and pup-watching there is to enjoy.
Boats departing from the adjacent Coconut Grove Sailing Club, Seminole Boat Ramp, and Dinner Key Marina frequently pass across the waters in front of the park.
Steel animal sculptures by artist Fredrick Prescott also lend the park a playful, whimsical feel.k, not even considering how much people- and pup-watching there is to enjoy.
Boats departing from the adjacent Coconut Grove Sailing Club, Seminole Boat Ramp, and Dinner Key Marina frequently pass across the waters in front of the park.
Steel animal sculptures by artist Fredrick Prescott also lend the park a playful, whimsical feel.
301 Biscayne Blvd, Miami, FL 33132
In a city of skyscrapers, Bayfront Park provides a welcome green space in Downtown Miami, an 8-minute drive from The Roads.
An urban park that spans 32 acres in the heart of the urban center, Bayfront Park is perfect for families who want to relax, play or exercise on their trip to Downtown Miami with Fido!
What's more, the park boasts a waterfront location on Biscayne Bay.
In fact, when describing Bayfront Park, iconic is an understatement!
The famous recreational destination offers vast open lawn spaces, performance venues with special event lighting and VIP seating areas, a tropical rock garden, and a waterfall that dates back to 1926.
The park also hosts many events, such as yoga, movie nights, and salsa classes, all of which are free, and a handful of paid events, such as festivals and concerts.
Other park amenities include tree-lined paths, benches, picnic tables, FPL Solar Amphitheater, The Tina Hills Pavilion, and the Lee & Tina Hills PlayGround for the kids.
Dogs are allowed in the park on a leash.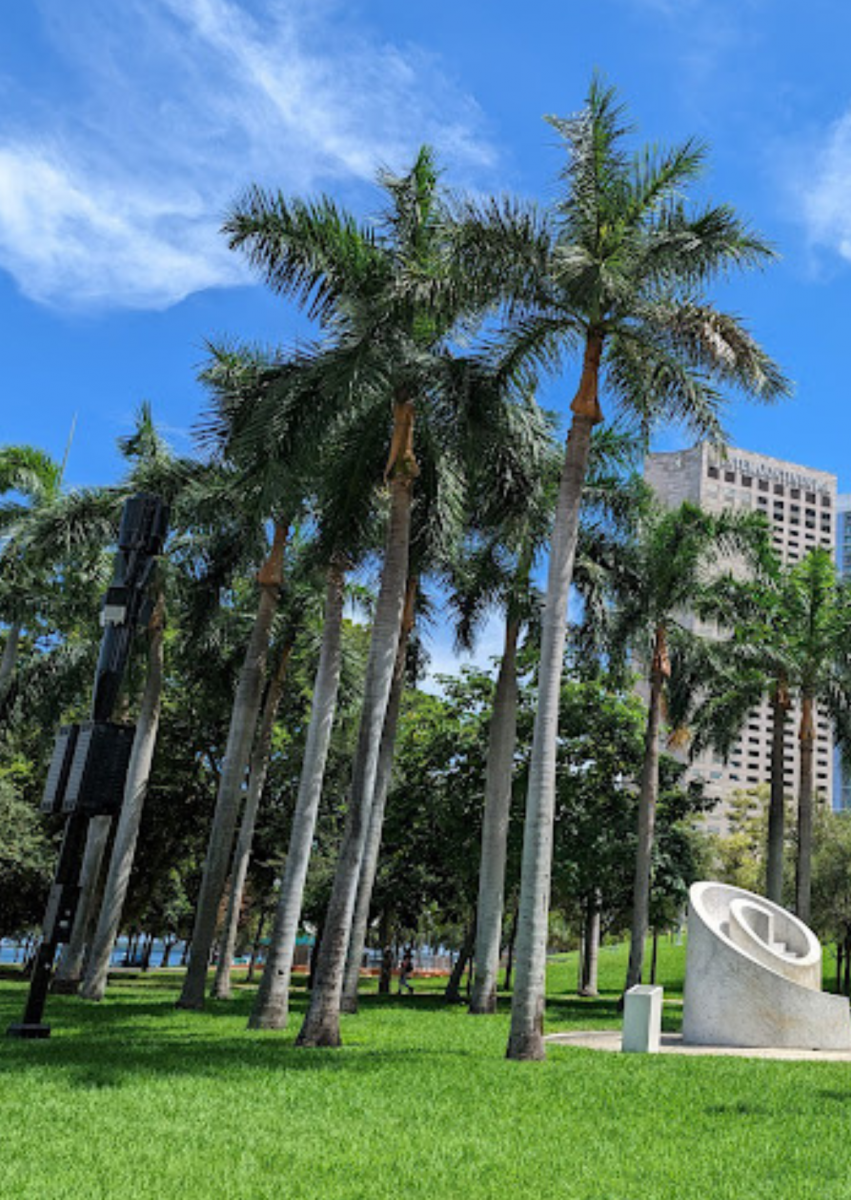 1075 Biscayne Blvd, Miami, FL 33132
Considered an extension of Downtown Miami's Bayfront Park, Maurice A. Ferré Park is a 30-acre public urban park with the longest waterfront bay walk in Miami, and a promenade from Biscayne Boulevard to Biscayne Bay, providing pedestrian access to a fascinating collection of museums.
This park is a 9-minute drive from The Roads.
And yes, this park is dog-friendly, too!
Just be sure to put them on a leash.
Come to Maurice A. Ferré Park for a picture-perfect spot for strolling or jogging.
The park features the Plaza of the Spanish Navy/Plaza de la Marina Española, home to a monument that honors the Spanish Navy that arrived in the Americas on Oct. 12, 1492.
It was erected in 1991 near the mooring site of the Spanish tall ship Juan Sebastian Elcano by Mayor Xavier Suarez and Consul General Erik I. Martel.
The Dogs & Cats Walkway is another exhibition pet lovers will want to see.
It features 52 oversized aluminum sculptures of 26 dogs and 26 cats painted by local artists.
And you know what else is paw-some about Maurice A. Ferré Park?
It has a fenced dog park within its perimeters!
Let your dogs off their leash and tire them out as you sit on the benches and watch them have the time of their lives!
Maurice A. Ferré Park is also near a few landmarks, including the American Airlines Arena, Bayside Marketplace, the Perez Art Museum Miami, and the Patricia and Phillip Frost Museum of Science.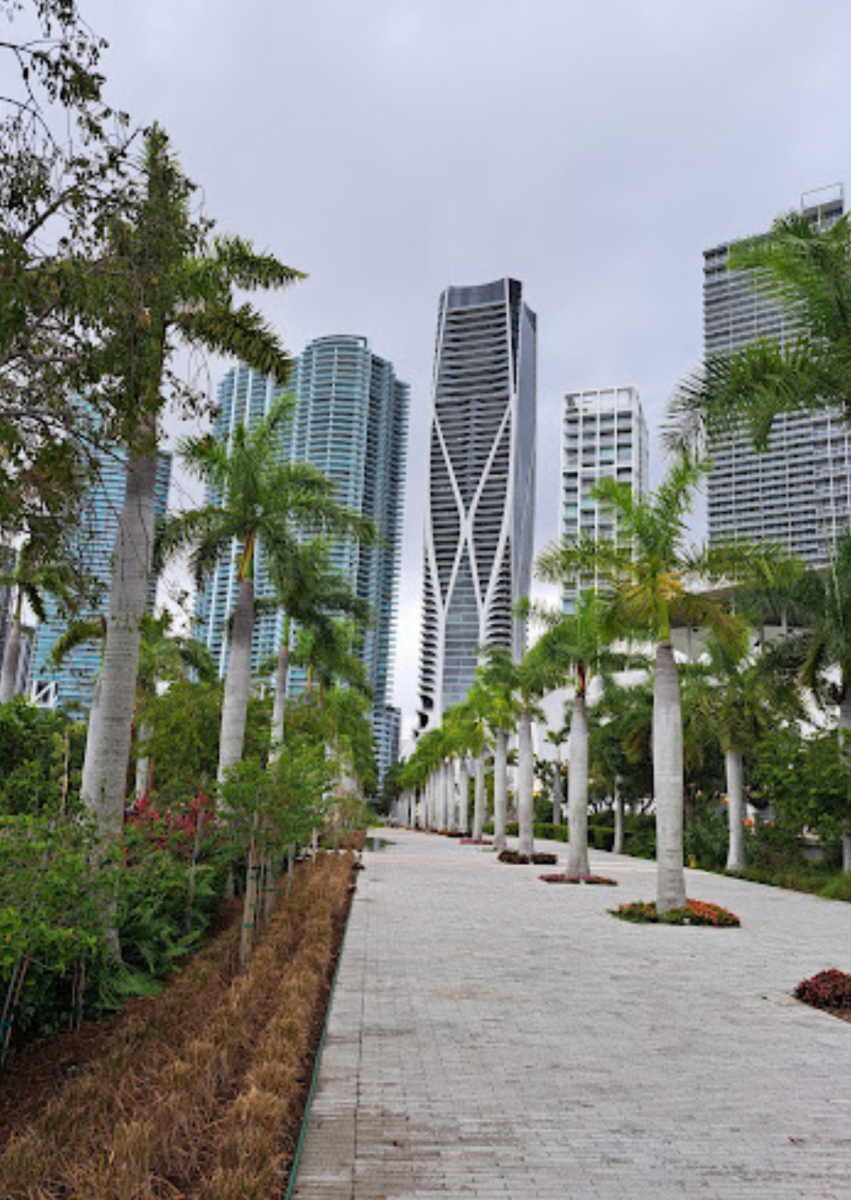 10) Dorsey Park
1701 NW 1st Ave, Miami, FL 33136
An unassuming municipal park with athletic fields & courts, plus an array of murals, Dorsey Park is another nearby dog-friendly park you can explore with Fido, only a 10-minute drive from The Roads.
At Dorsey Park, visitors can enjoy spots for baseball and basketball and a racquetball court.
There are also picnic tables, an outdoor sports area, a playground for the kids, and outdoor gym equipment for quick exercise.
Best of all, the park allows dogs on a leash, so you can let Fido join in on the fun while you're here!
Don't worry about a long commute-- getting here will be a breeze and memorable, too, especially with your pup in tow!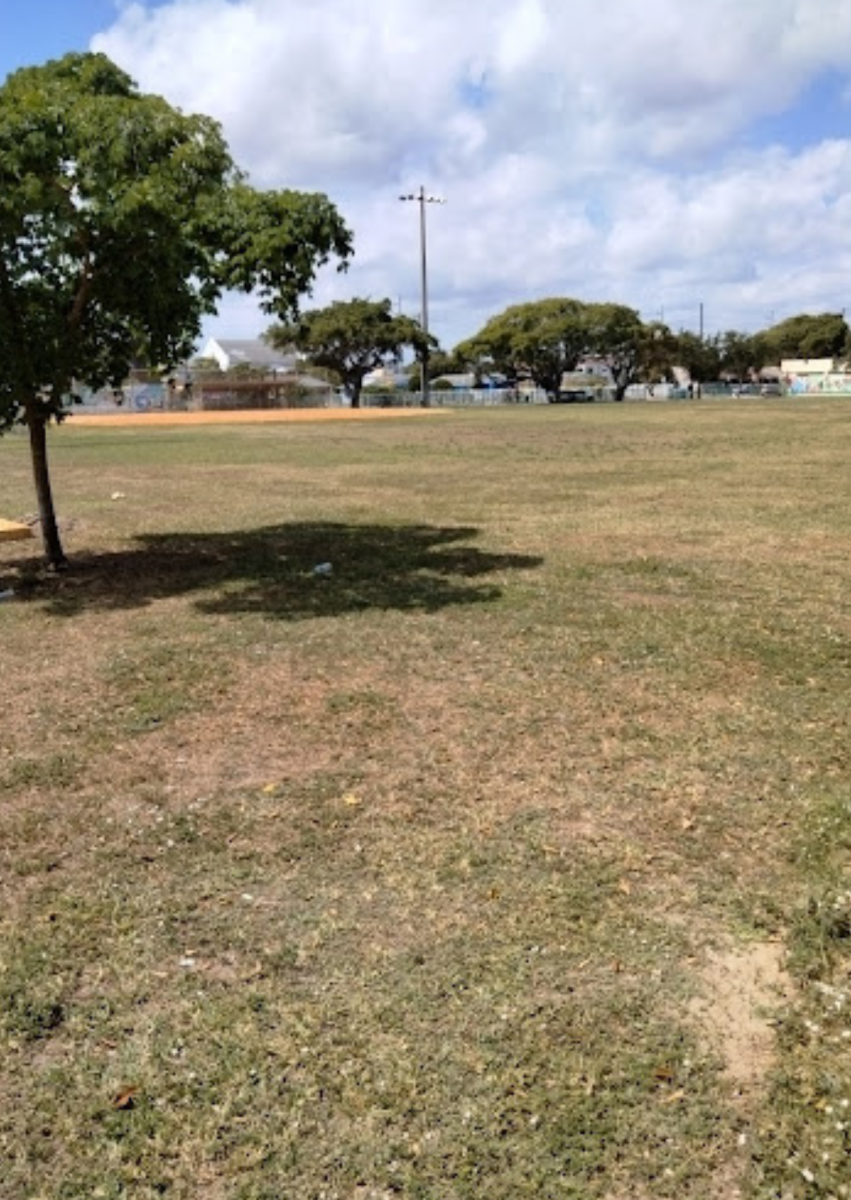 Brickell Key Dr, Miami, FL 33131
Boasting scenic city views where one can disconnect from Brickell's hustle and bustle, Brickell Key Park is a 10-minute drive from The Roads, set on the picturesque manmade island of Brickell Key.
It's a famous walking destination for Downtown Miami & Brickell tourists and locals-- and their four-legged best friends, too!
Aside from the best views of the Downtown skyline, this area offers paved routes along the beautiful Biscayne Bay, where you can stroll with your dog in an atmosphere of bliss and exclusivity as you pass an array of residences, the Mandarin Oriental, lush coconut trees, and a stream of yachts.
Brickell Key Park also has an expansive grassy area dotted with picnic tables (some shaded) where dog owners can sit back and relax with a book while their dogs rest up.
Be sure to keep your pup leashed when you visit.
While you'll find a few spots in the park that allows dogs to run freely, most of Brickell Key Park prohibits unleashed dogs.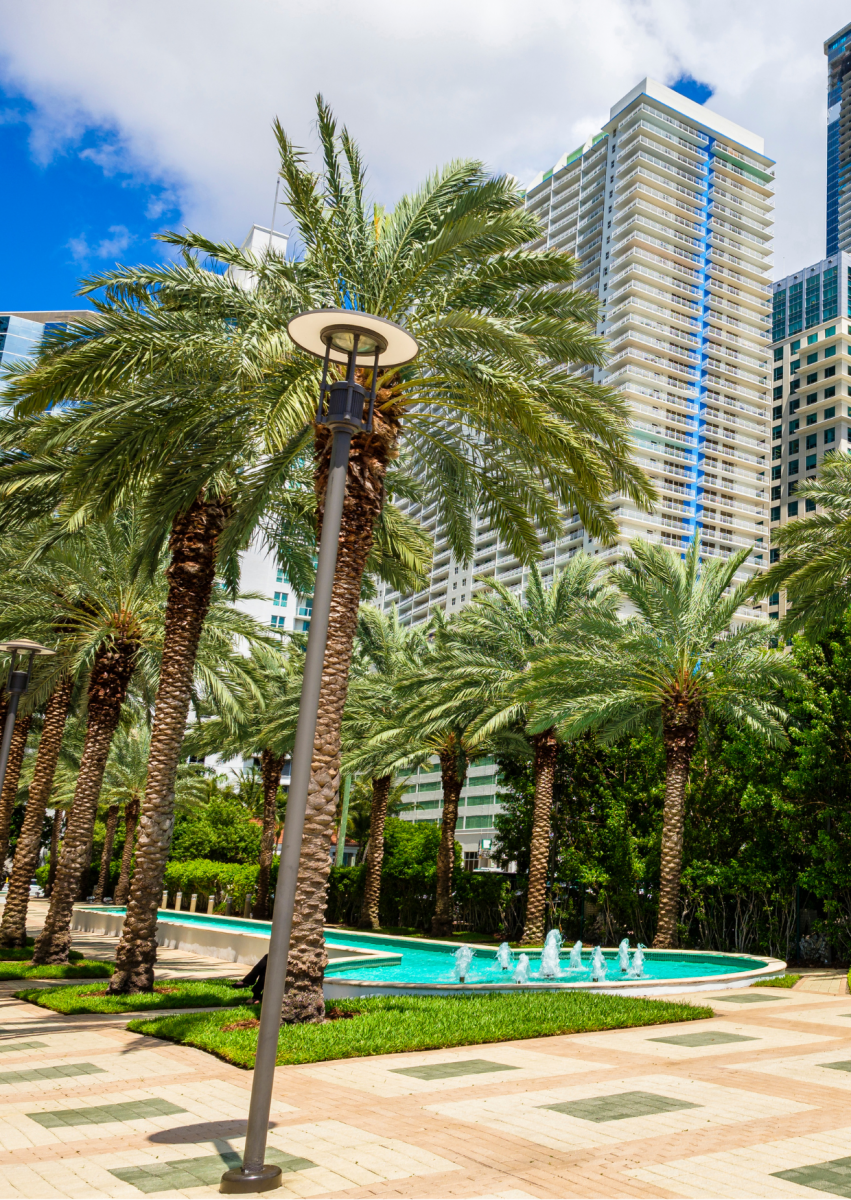 12) Regatta Park
3500 Pan American Dr, Miami, FL 33133
Regatta Park is at Dinner Key Marina alongside Biscayne Bay in historic Coconut Grove, a 10-minute drive from The Roads.
The gorgeous waterfront park is ideal for anyone who enjoys a maritime setting where sailboat masts bob in the breeze as the turquoise bay glistens.
While there are picnic tables and walkways for outdoor recreation, the biggest draws are its waterfront views and access to the bay via a boat ramp.
And yes, you guessed it!
Dogs are allowed to visit Regatta Park on a leash!
While you're there, stroll along the piers at the marina and check out the sailboats and yachts at the docks and moored just offshore.
It's the largest marina in Miami, with nearly 600 berths, making it an excellent destination to charter a fishing boat or a sunset sail for a safe and socially distanced outdoor activity.
Regatta Park also hosts the annual Coconut Grove Arts Festival in February, Grovetoberfest in October, and World Cup Sailing competitions throughout the year.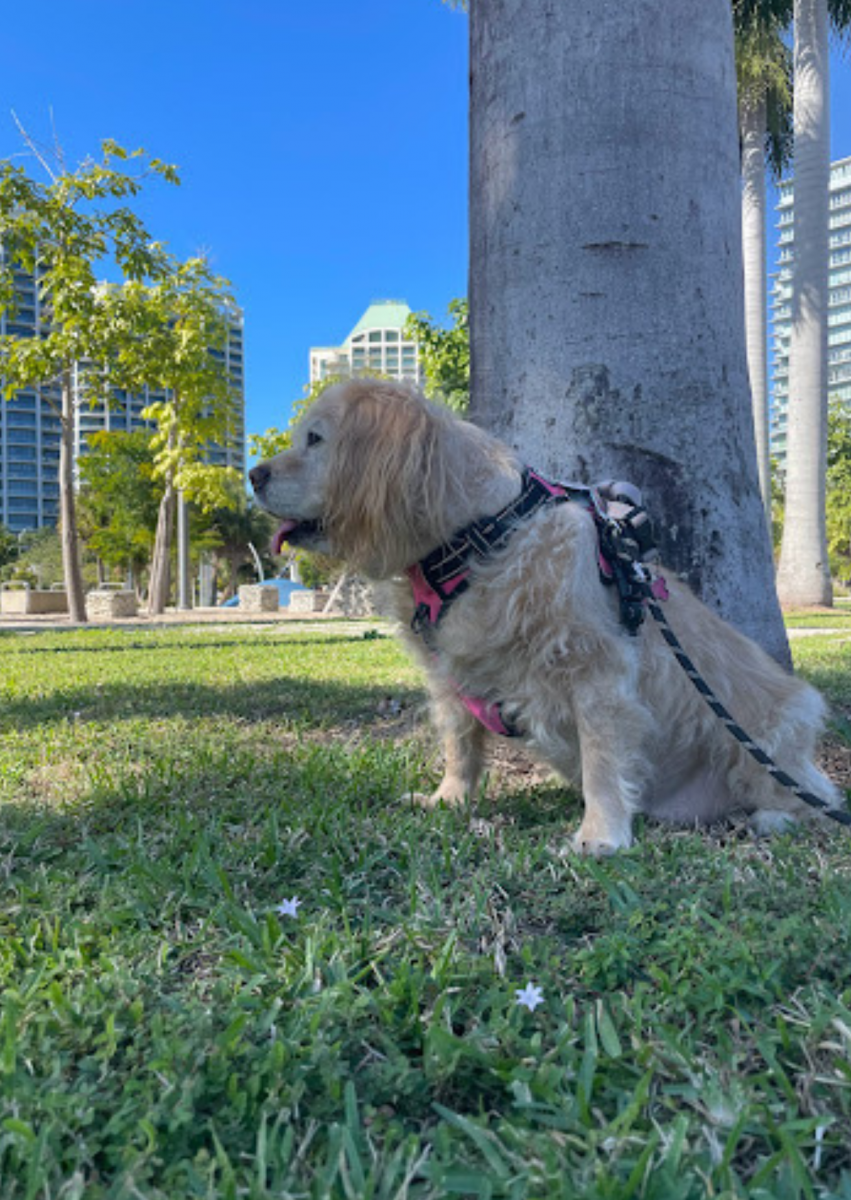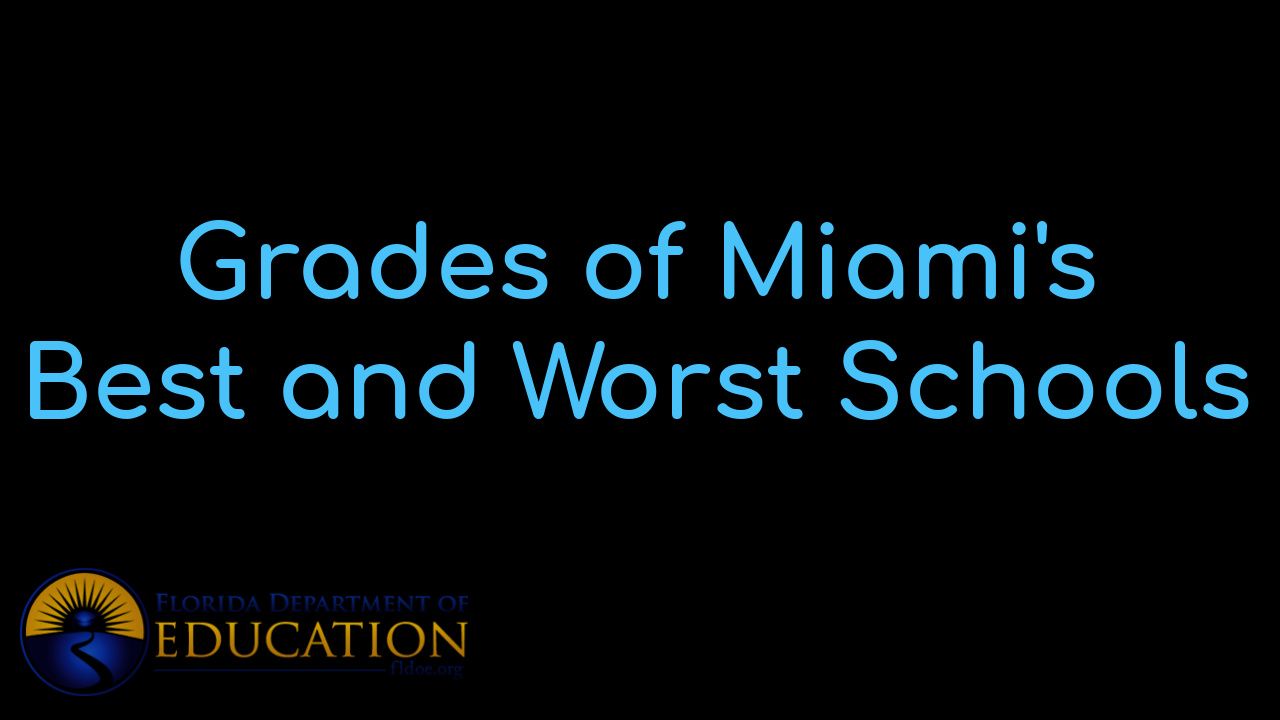 View Miami's BEST schools and the individual grades that each school received. Besides vie...
Who are we?
We are the ALL IN Miami Group out of Miami.
We are Colombian, Filipino, Cuban, German, Japanese, French, Indian, Syrian, and American.
We are Christian, Hindu, and Jewish.
We are many, but we are one.
We sell luxury homes in Miami, Florida.
Although some of our clients are celebrities, athletes, and people you read about online, we also help young adults find their first place to rent when they are ready to live on their own.
First-time buyers?
All the time!
No matter what your situation or price range is, we feel truly blessed and honored to play such a big part in your life.