Dog-Friendly Parks near High Pines | Ponce Davis
Prefer listening to audio instead of reading, click the PLAY button below
🎧
Despite their favorable central location to shops and dining spots in South Miami, you'll rarely hear of High Pines and Ponce Davis as famous tourist destinations.
But your perception of these neighborhoods is bound to change after you get a gist of the number of pet-friendly nature spots around them!
Yes, dog lovers, I'm talking to YOU!
High Pines, a little hamlet between South Miami and the Ponce Davis area, is conveniently smack in the center of City Pleasant, boasting wide, tree-shaded boulevards and neighborhood residential streets.
Meanwhile, Ponce Davis is a suburban pocket within an already-notable surrounding area, tucked away from the bustling metropolis but close to downtown Miami and the financial district.
And yes, folks, these two neighborhoods aren't just residential enclaves with tourist potential-- they also guarantee a fun-filled time with Fido, especially with all the fun and lush parks surrounding them!
Here's a list of dog-friendly parks near Gables Estates.
1) Dante Fascell Park (Top-Pick!)
8600 Red Rd, South Miami, FL 33143
One of South Miami's largest parks, Dante Fascell Parks boasts 7.73 acres of green space and is home to outdoor sports recreational areas, a beautiful sculpture garden donated by the City of South Miami's sister city Medellin, in Colombia, and lush mature trees.
And yes, folks, you can bring Fido when you visit! Just don't forget its leash!
At Dante Fascell Park, you can enjoy a jogging trail to explore with your pup, marvel around the sculpture garden, or sit on the picnic tables for a quick lunch or rest with your bud.
Other amenities include six clay tennis courts, outdoor fitness equipment, a sand volleyball court, a gated playground and tot lot, vending machines, a basketball half-court, and restrooms.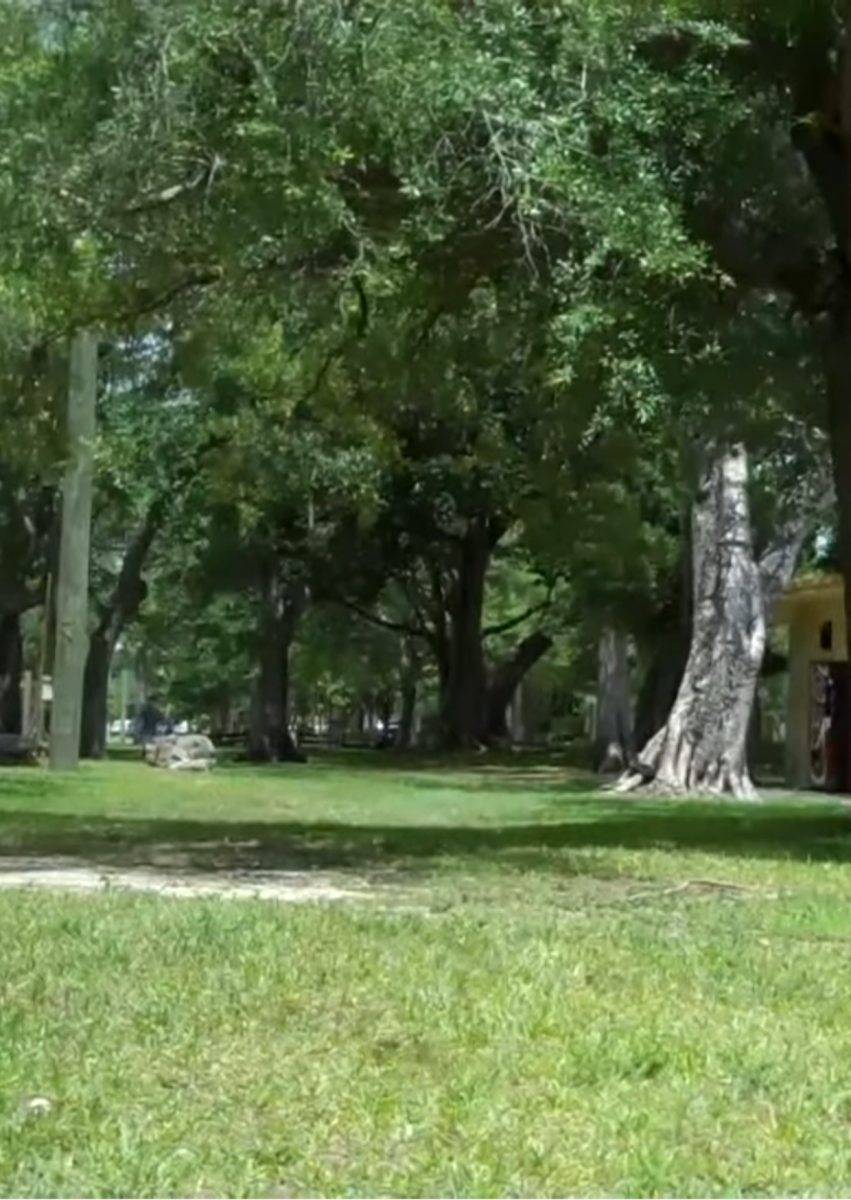 6380 SW 78th St, South Miami, FL 33143
A 5-minute drive from High Pines and Ponce Davis, South Miami Dog Park is a must-visit when you're in the area-- especially if you've got furry companions to entertain!
Standing small at 0.13 acres, South Miami Dog Park is a fully-fenced dog haven where your pup can tear around at top speeds entirely off-leash, making it one of the most famous dog-friendly spots in South Miami.
At the park, you'll find agility equipment for your pup's workout!
Meanwhile, benches are scattered throughout the park to provide a place to rest while you watch your dog tire out.
The play space also has plenty of drinking water, and Fido can quench its thirst in between runs.
Be sure to bring cleanup sacks and promptly dispose of all wastes in the park's trash receptacles to help keep the dog park clean for all to enjoy.
Don't forget your dog's leash!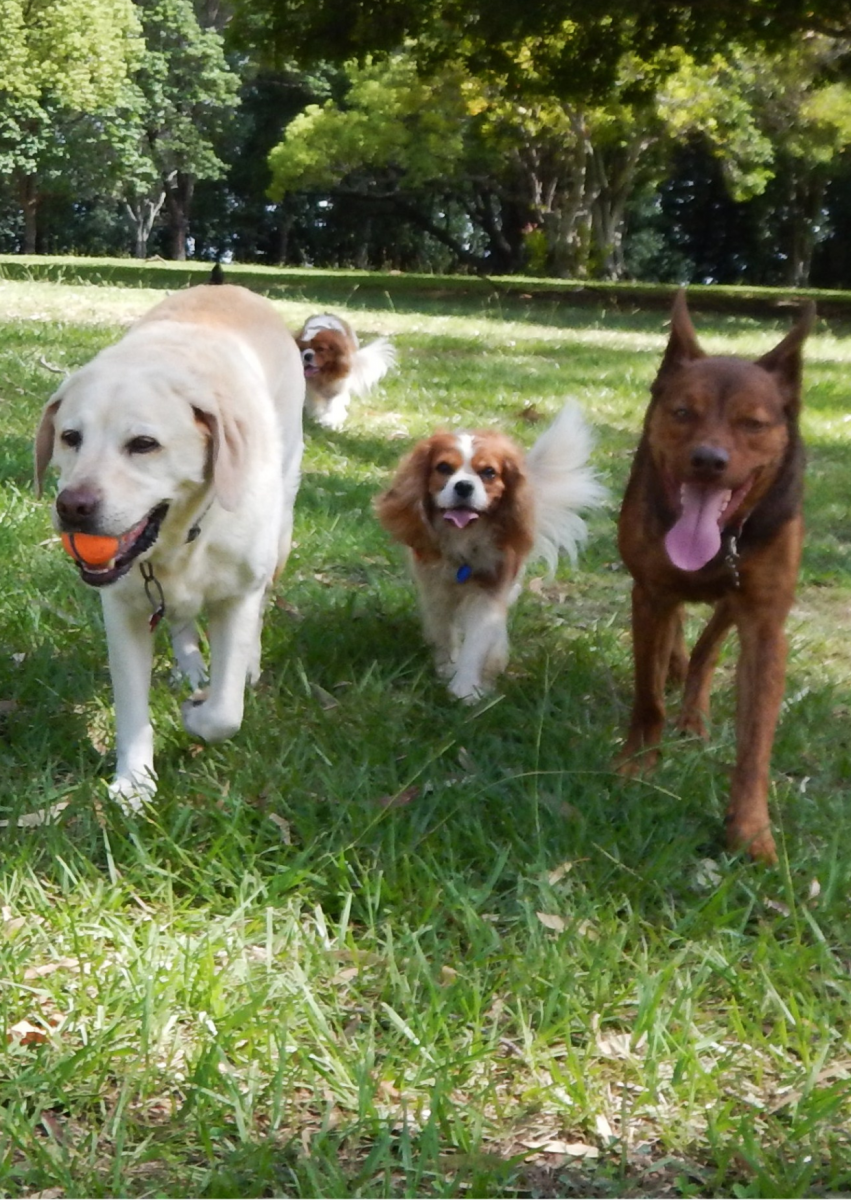 8021 SW 58th Avenue, South Miami, FL 33143
Another pocket park you can take Fido to near High Pines and Ponce Davis is South Miami's Veterans Park, a 0.59-acre park with a gazebo, picnic tables, a tiny children's playground, and open green space to run or stroll with your pup.
Veterans Park allows leashed doggie visitors, but remember to clean up after them to maintain the park's cleanliness and safety.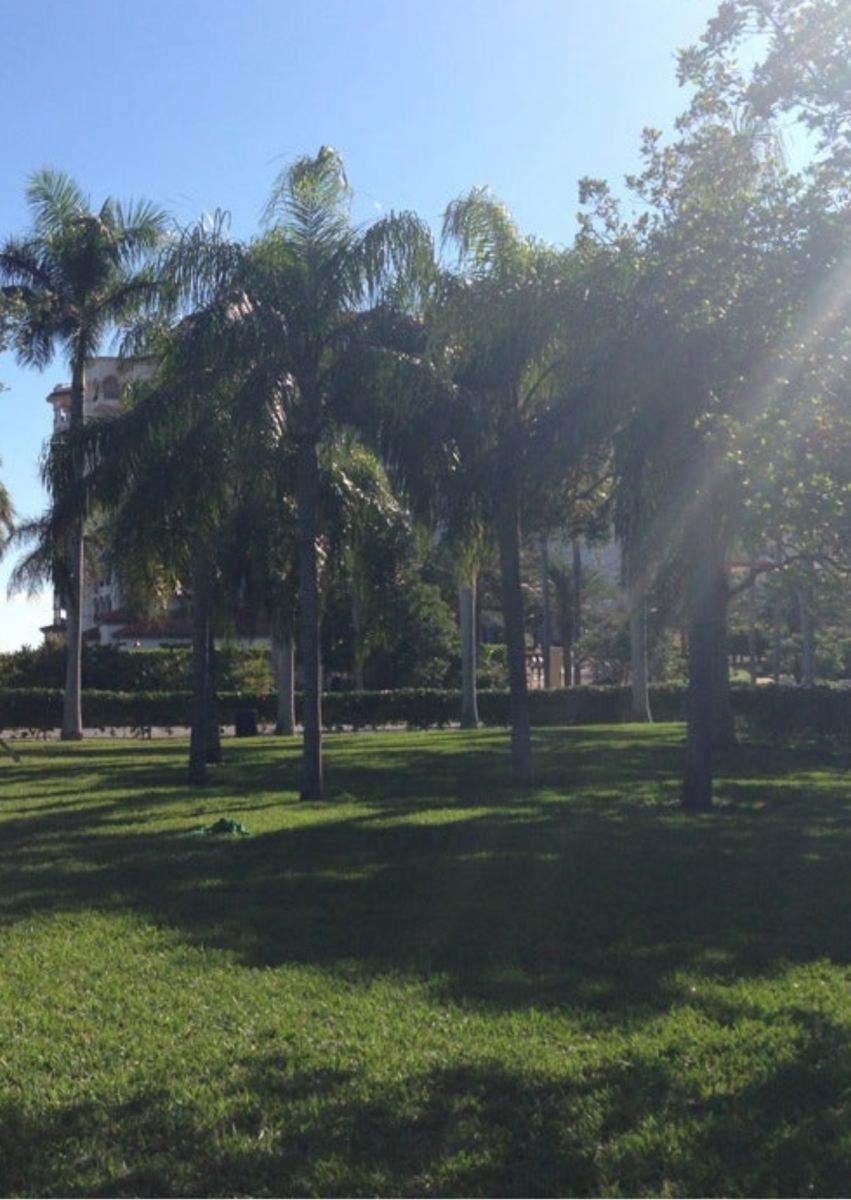 11000 SW 57th Ave, Pinecrest, FL 33156
If you're looking for a touristy activity with your canine pal, visit Pinecrest Gardens, a 6-minute drive from High Pines and Ponce Davis, via SW 57th Ave/Red Rd.!
A "paw-some" tourist spot that delivers big on beauty, charm, and nature, the garden is home to an array of amenities, including a zoo, gardens, and a pond!
And while it's closed to furry visitors during the week, the recreational haven turns into a pup-friendly park during the weekends, from 10 am to 5 pm!
During this period, you and your best pal will have a ball roaming the various trails, enjoying a few hours of fun and exploration!
The Pinecrest Gardens staff can provide things your dog may need to enjoy its experience at Pinecrest Gardens.
It includes water bowls, drinking water, and cleanup bags. Park officials also have leads on a lending system, in case you forgot yours at home.
Aside from the trails, you'll find grass and picnic areas around the garden, so you and Fido can also enjoy a picnic on the grounds if the mood strikes.
Dogs are allowed to visit on leashes.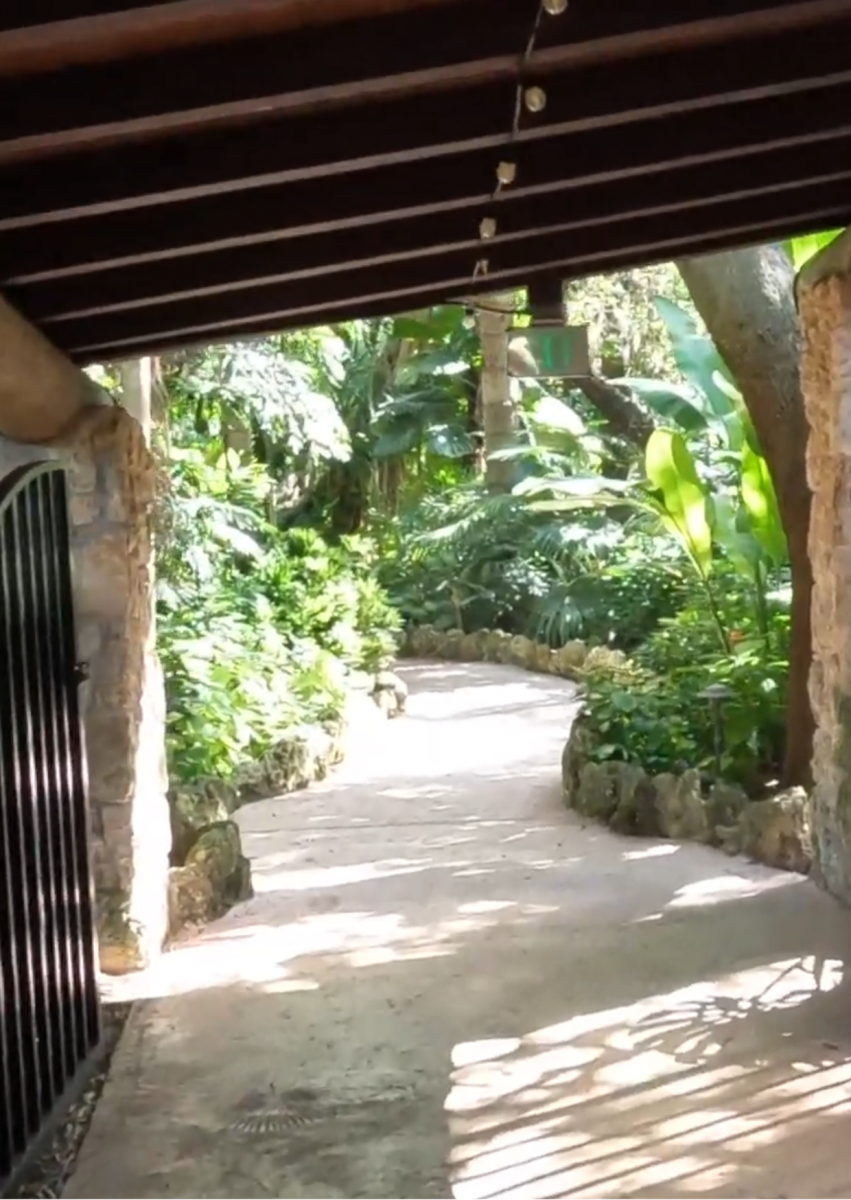 4355 SW 42nd Ave, Miami, FL 33133
With an array of Ficus and banyan trees with thick, twinning trunks dominating the park, you can say that Merrie Christmas Park's standout feature is its lush nature.
But the park offers way more beyond it!
Unlike many Miami parks, Merrie Christmas Park focuses on providing open green space, with only a tiny portion of land paved for sidewalks and playground equipment.
Its rolling lawns make a perfect spot for an on-leash romp or a gentle meandering walk.
It's a sunken park that sits in a natural bowl, safely containing all kinds of play.
There are picnic tables and benches placed under, near, and in front of trees around the park, providing places to rest and give your good dog some pets.
It's the perfect spot to visit with your pup when looking for shade on a warm sunny day!
Whether you want to romp up and down the park's small hills, gaze up into the maze of a banyan tree's branches, or bring a treat and something to read, Merrie Christmas Park is an ideal place to spend a beautiful Miami afternoon with Fido!
Merrie Christmas Park is a 4-minute drive from High Pines and Ponce Davis.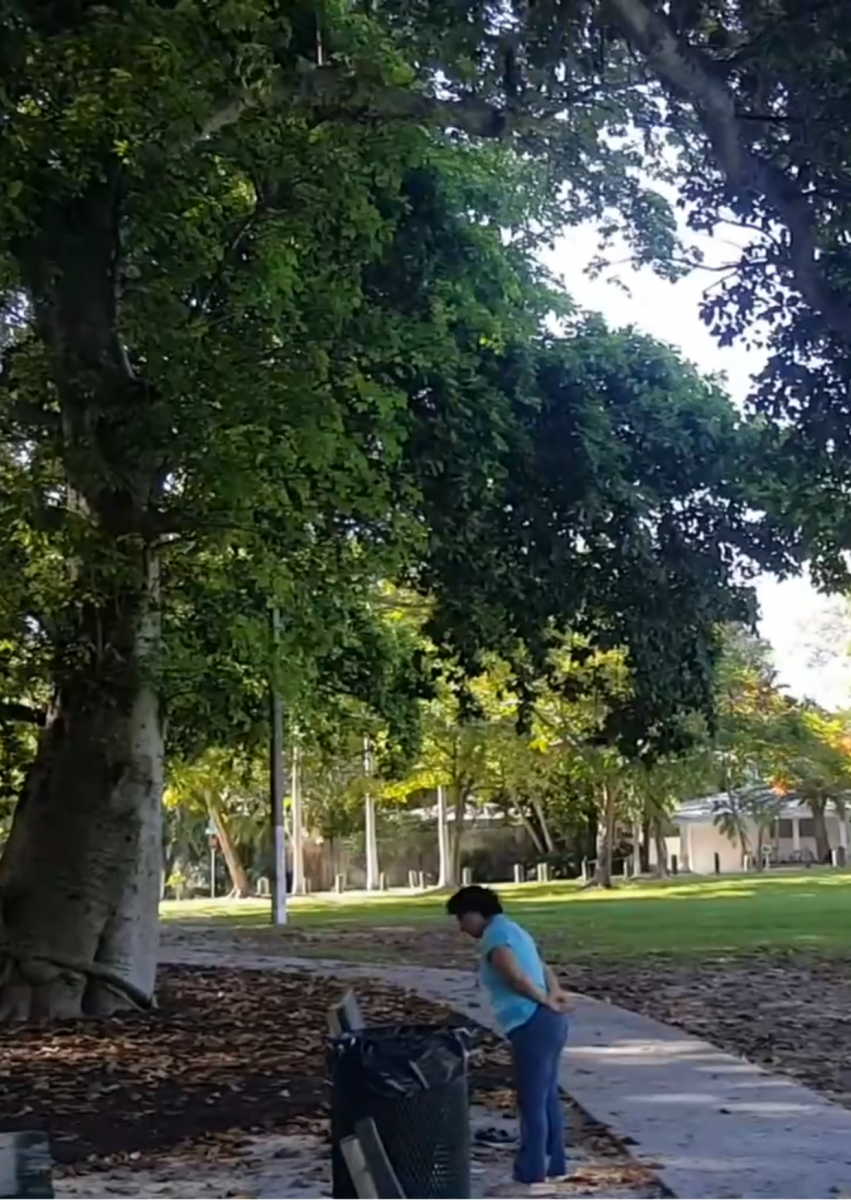 6) William H. Kerdyk, Jr., and Family Park
6611 Yumuri St, Coral Gables, FL 33146
Boasting three acres of manicured green spaces, a well-maintained playground, pathways, and an open area for outdoor activities, William H. Kerdyk, Jr., and Family Park is, indeed, a spot that families can visit to enjoy quality time-- Fido included!
At the park, visitors will see a variety of trees, plants, and flowers.
There are also solar-operated benches for relaxing or enjoying the picturesque surroundings better as you charge your phone.
Best of all, your pup can get in on the fun, too!
William H. Kerdyk, Jr., and Family Park is included in the list of dog-friendly parks in Coral Gables and welcomes leashed dogs in its vicinity.
It is a 4-minute drive from High Pines and Ponce Davis.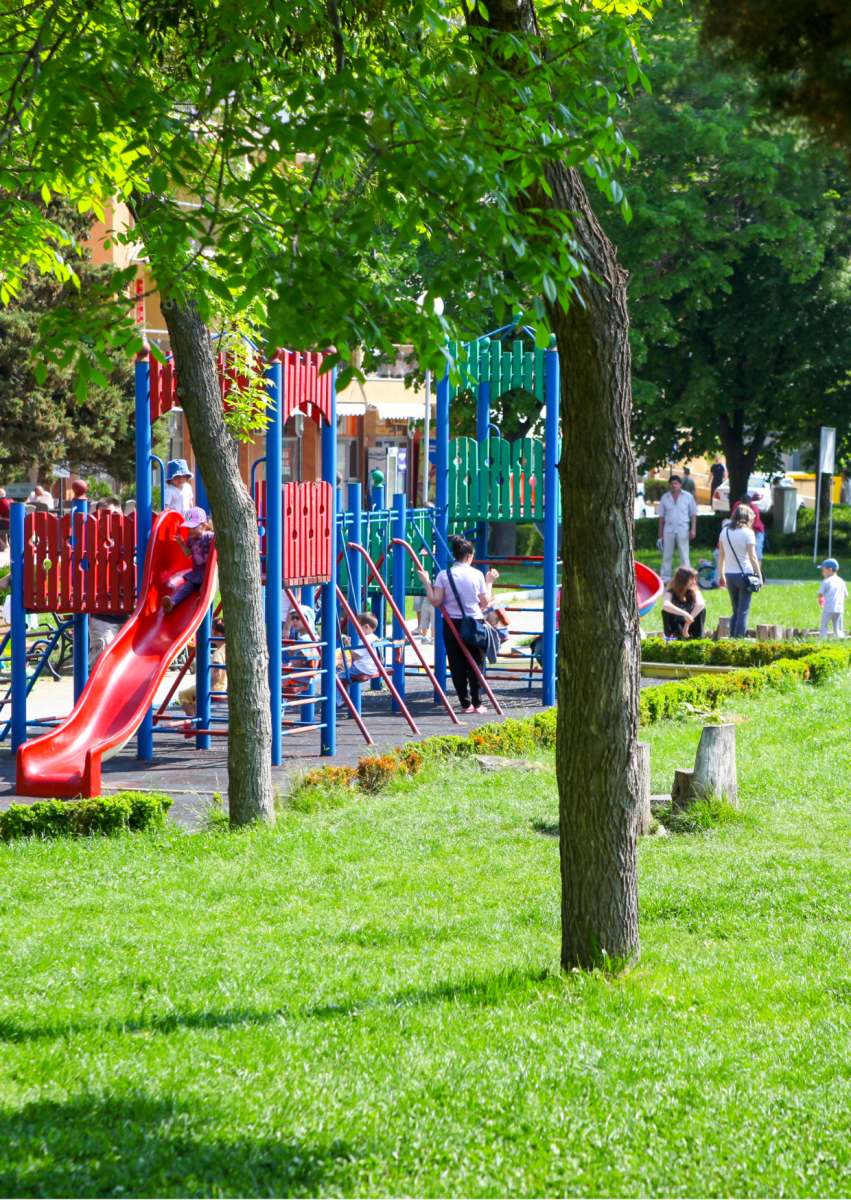 4751 Ingraham Terrace, Coral Gables, FL 33133
A leafy public park featuring shaded benches, a playground, and scenic water views, Coral Gables' Ingraham Park is one of the few nearby nature spots you can visit with your dog in High Pines-Ponce Davis.
An eclectic little spot with over two acres of open spaces and picnic tables, Ingraham Park has recently been revamped into a neighborhood park of elegance.
Starting with its stunning fountain inspired by the Palace of Alhambra in Granada, Spain, to enhanced landscaping, exercise stations, walking & jogging paths, misting machines, inviting benches, and more.
Along with the park's reconstruction is the new bright red bridge serving as an enhancement to the Commodore Bike Trail.
The bridge provides bicyclists and pedestrians a safe crossing over the Coral Gables Waterway between Cocoplum Circle and Ingraham Park.
And yes, dog owners, dogs are allowed in Ingraham Park, as long as you keep their leashes on!
Since it doesn't get crowded much in the area, Ingraham Park is the perfect park to enjoy a relaxing quality time with Fido!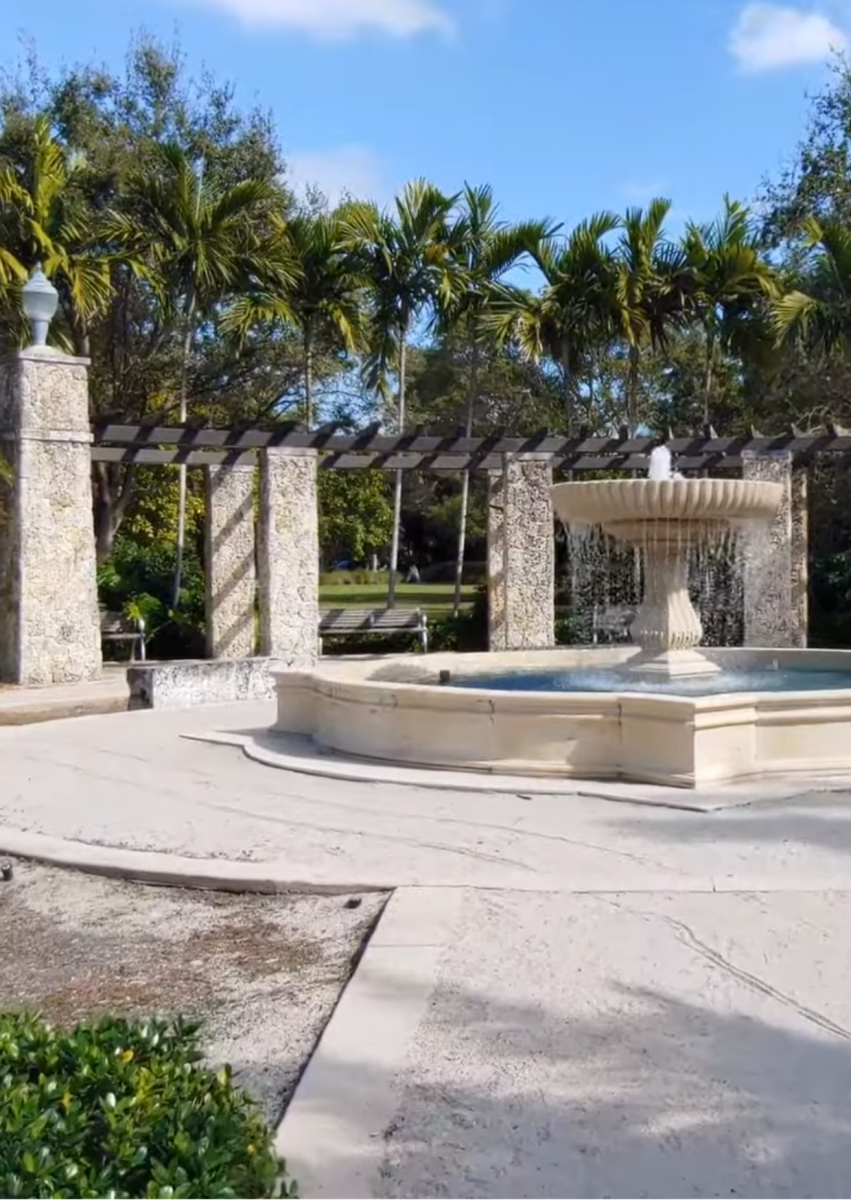 8) Dog Run At AD Barnes Park- A.D.(Doug) Barnes Park (Top-Pick!)
3401 SW 72nd Ave, Miami, FL 33155
Offering rejuvenation in a rare Miami ecosystem, A.D. (Doug) Barnes Park is a 65-acre oasis of family-friendly green space conveniently located in a bustling area of southwest Miami, right off the busy Bird Road thoroughfare.
The park features native forest habitats, a fishing lake, a heated pool, jogging trails, picnic shelters, a playground, and a fenced off-leash park for your pup!
Home to a 15-acre wilderness of native tropical hardwood hammock and pine Rockland habitats, A.D. Barnes Park offers visitors a respite from urban life and many ways to connect to nature.
Bring Fido to Dog Run At AD Barnes Park for some social time with other furry companions.
You'll find a lot of fun outdoor activities to do yourself while you're here!
Other amenities include basketball courts, a fishing pier, picnic pavilions, splash playgrounds, trails, and fitness zones.
Don't forget your dog's leash!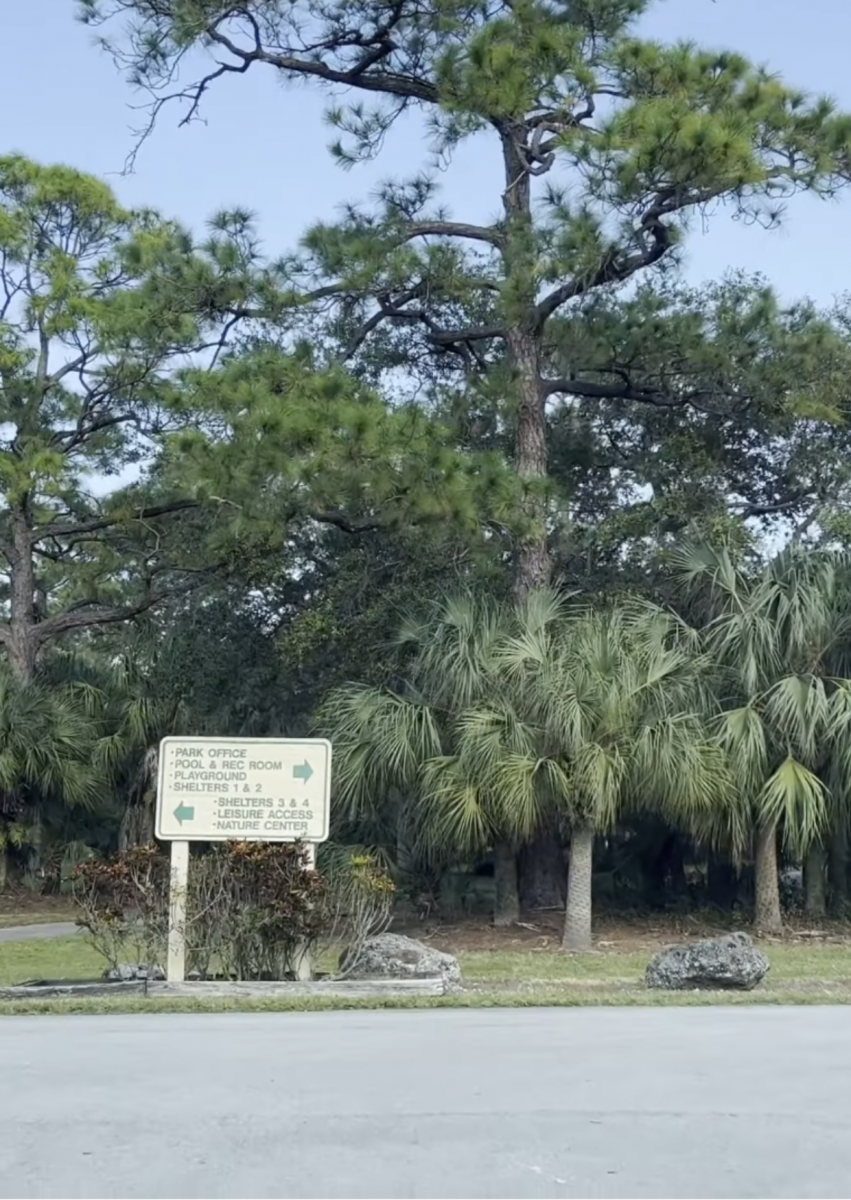 9) Tropical Park (Top-Pick!)
7900 SW 40th St, Miami, FL 33155
Developed on the site of a former horse track in 1979, the famous Tropical Park in Coral Terrace attracts approximately 1,500,000 visitors annually for its fun outdoor activities, like bicycling, walking, or running on the miles of paved pathways, and an array of facilities, including equestrian and community centers.
It is a 12-minute drive from High Pines and Ponce Davis.
But 'hoomans' aren't the only kinds of visitors Tropical Park welcomes daily.
This park loves getting canine guests too!
Lying in the heart of Tropical Park is one of the largest dog parks in Coral Terrace, the Tropical Dog Park!
This bark park offers two fully fenced sections suitable for off-leash play and a safe space designed for small, elderly, and shy dogs!
At Tropical Dog Park, dog runs are well-equipped to provide a fun day at the park for Fido and his family.
The play areas boast water access for dogs and humans, shower stations, agility equipment, ample seating in shaded areas, and complimentary poop bags.
Meanwhile, when not in designated off-leash areas, dogs must remain on a lead.
Other on-site amenities include the Ronald Reagan Equestrian Center, the Mary Abreu Community Center, the Tennis Center, and the Track and Stadium.
There is also a weekly Farmer's Market hosted on the grounds.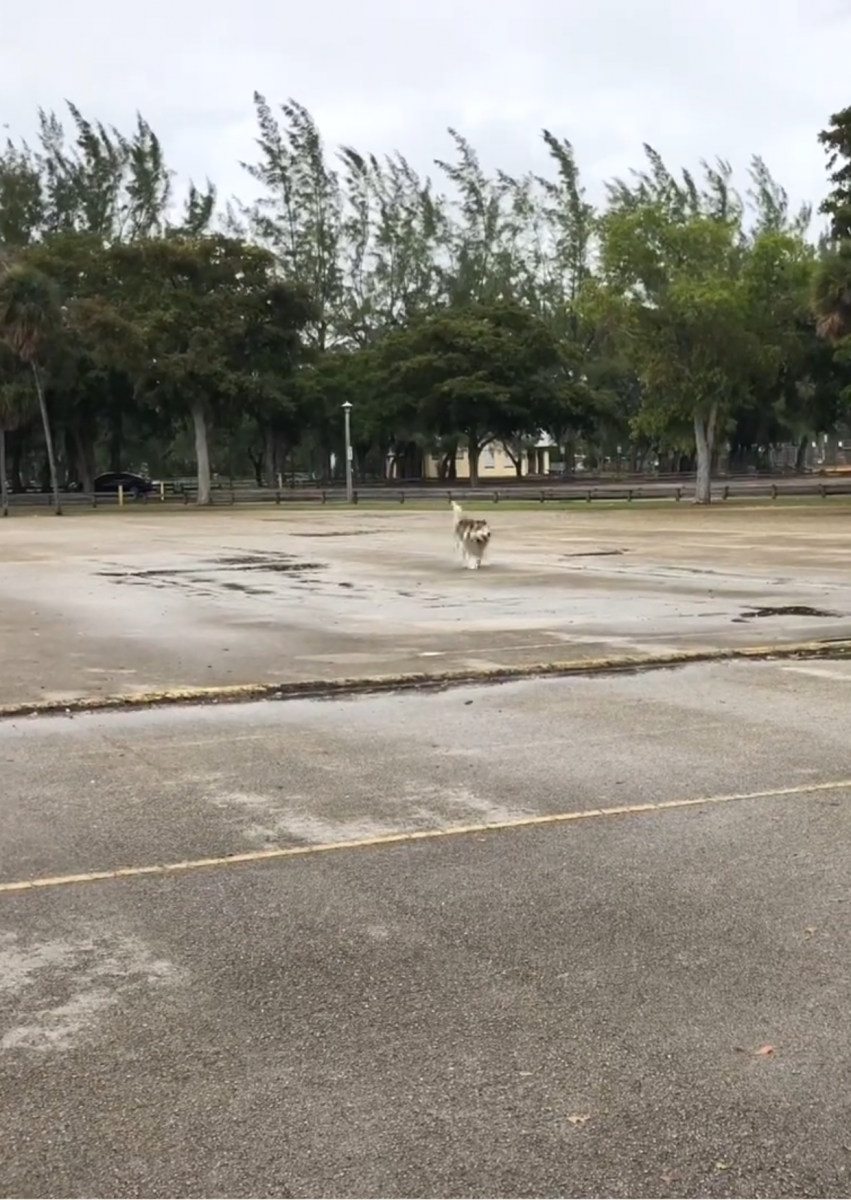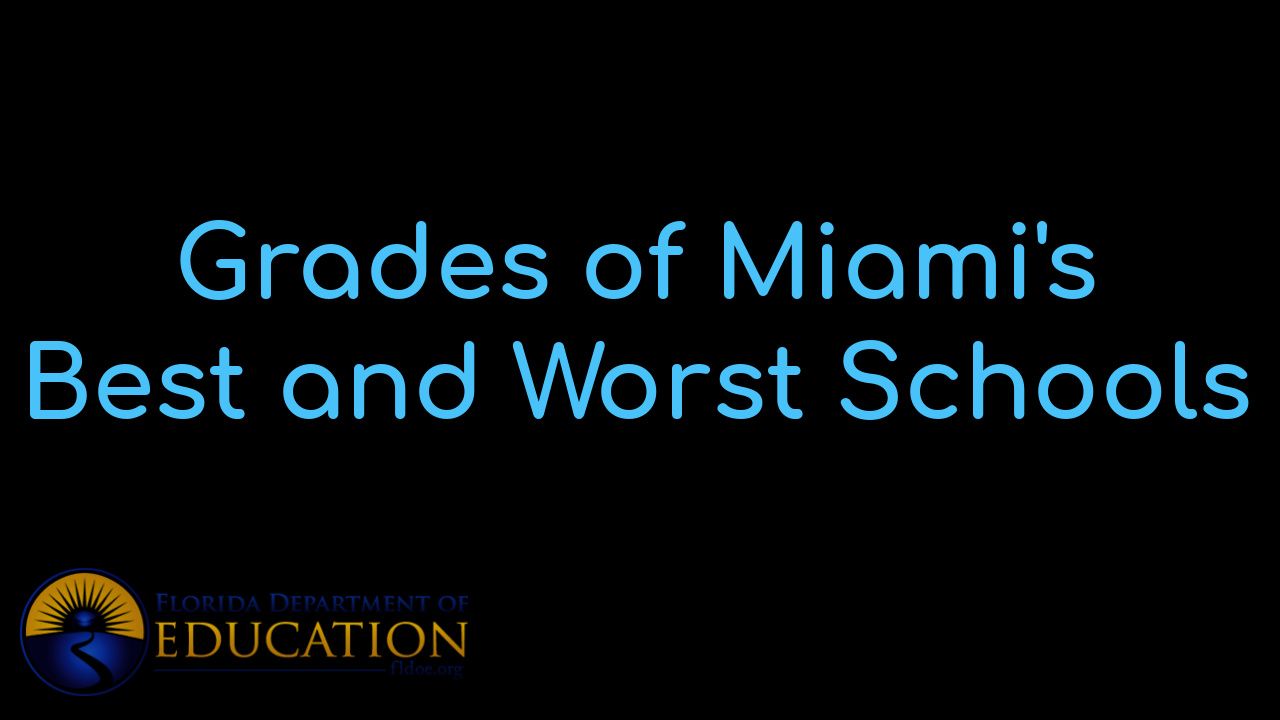 View Miami's BEST schools and the individual grades that each school received. Besides vie...
Who are we?
We are the ALL IN Miami Group out of Miami.
We are Colombian, Filipino, Cuban, German, Japanese, French, Indian, Syrian, and American.
We are Christian, Hindu, and Jewish.
We are many, but we are one.
We sell luxury homes in Miami, Florida.
Although some of our clients are celebrities, athletes, and people you read about online, we also help young adults find their first place to rent when they are ready to live on their own.
First-time buyers?
All the time!
No matter what your situation or price range is, we feel truly blessed and honored to play such a big part in your life.