Dog-Friendly Parks in Wynwood
Prefer listening to audio instead of reading, click the PLAY button below
🎧
Miami's forgotten industrial enclave-turned-bonafide arts and fashion district offers a short-but-sweet lineup of parks and nature spots for Fido, luring your tandem to an incredible, well-rounded South Florida vacation to remember.
Folks, welcome to Wynwood!
A compact district squeezed between Edgewater to the East, Allapattah to the West (on the other side of the I-95), the Miami Design District to the north, and its south, a downtown region known as Town Square, Wynwood covers approximately 1.294 square miles, which is smaller compared to other neighborhoods in the area.
Yet, what it lacks in size, Wynwood makes up for with its big-city convenience and world-class entertainment!
In fact, it represents the Art & Soul of the city, bearing two sub-districts, the Wynwood Art District in northern Wynwood and the Wynwood Fashion District along West 5th Avenue.
Imagine that-- what was once a collection of warehouses is now one of the world's hippest hangouts!
Experience the best international contemporary art, whether in galleries or simply on the street-- and everything else in between!
Are you ready to explore Miami's famous El Barrio?
Fido won't know what hit it!
Here's a list of dog-friendly parks in Wynwood.
1) Roberto Clemente Park (Top-Pick!)
101 NW 34th St, Miami, FL 33127
If you're craving the outdoors, nothing beats a memorable visit to Roberto Clemente Park, Wynwood's only pocket park!
A large plot of grass with amenities stacked around it, the famous park is open to humans and pups to explore and enjoy.
Roberto Clemente Park is fully fenced-in, surrounded by calm streets and lanes of family neighborhoods, so you're sure to have a quiet and secluded time with your furry pal while you're here.
Once inside, a perimeter sidewalk trail encompasses the area, with plenty of shady spots to relax and sit under to rest.
Its western side is the most open, with a large grassy field with two baseball diamonds.
Meanwhile, the park's eastern side also has grassy fields that offer spots for Fido to play in the grass.
Some benches line the pathways, too, where you can sit and enjoy the sights of the park.
Other park amenities include a playground, basketball court, football field, picnic tables, an outdoor sports area, and a recreation center.
Don't forget to bring your pup's lead-- Roberto Clemente Park only allows dog visitors on a leash.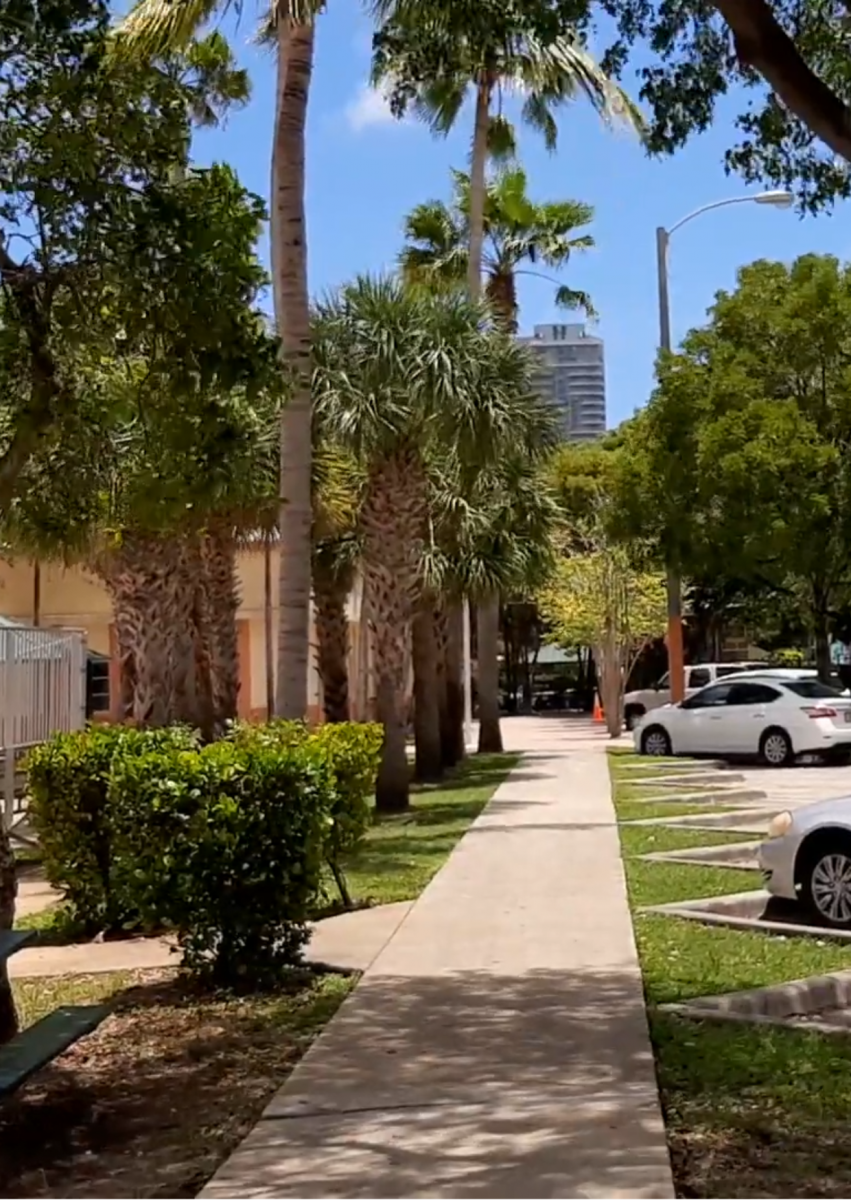 2) Dorsey Park
1701 NW 1st Ave, Miami, FL 33136
An unassuming municipal park with athletic fields & courts, plus an array of murals, Dorsey Park is another nearby dog-friendly park you can explore with Fido, only a 6-minute drive from Wynwood.
At Dorsey Park, visitors can enjoy spots for baseball and basketball and a racquetball court.
There are also picnic tables, an outdoor sports area, a playground for the kids, and outdoor gym equipment for quick exercise.
Best of all, the park allows dogs on a leash, so you can let Fido join in on the fun while you're here!
Don't worry about a long commute-- getting here will be a breeze and memorable, too, especially with your pup in tow!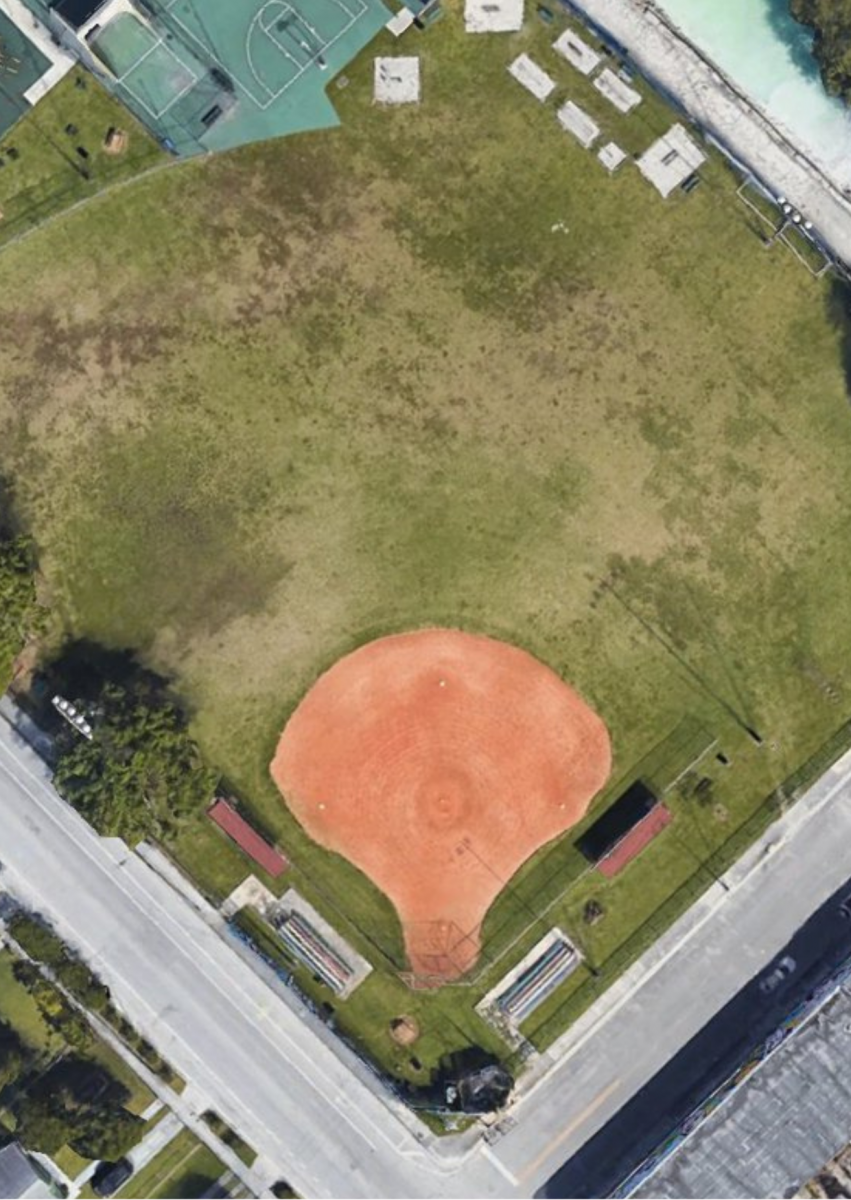 3) Paraiso Park
3001 NE 7th Ave, Miami, FL 33137
Edgewood residents are enjoying a new park in the city, a .6-acre patch of greenery amidst four high-rise condominiums constructed in the recently created Paraiso District, Paraiso Park.
And luckily, you can, too, since it's only a 6-minute drive from Wynwood!
While the park may be tiny, it is home to several significant amenities: an outdoor fitness zone, a children's playground, and a fenced-in dog park.
Three Kompan Fitness Zone machines are on rubberized safety flooring in its western section.
Meanwhile, a children's playground is built on a large expanse of blue safety surfacing at the southernmost part.
It features a three-seater spinning bouncer, a tall rope climber, a couple of benches, and a water fountain.
It is not a fenced space, but low hedges and security cameras help keep kids protected.
Lastly, Paraiso Park's most popular amenity is the fenced-in dog park in the western section, next to the fitness zone.
A continuous stream of dog walkers leading their charges to this spot for a game of fetch or just a romp with other furry friends, and there is a sculptural metal fence installed on gravel and a pet-waste station with bags (another stand outside the dog park).
You'll also find a dual human-canine water fountain and two benches on concrete slabs.
Two additional wooden benches are within the garden area facing the water.
Other amenities include night lighting and landscape lighting, and decorative light wraps around many of the park's native and non-native trees, such as oak, seagrape, palms, and royal poincianas.
Don't forget your dog's leash!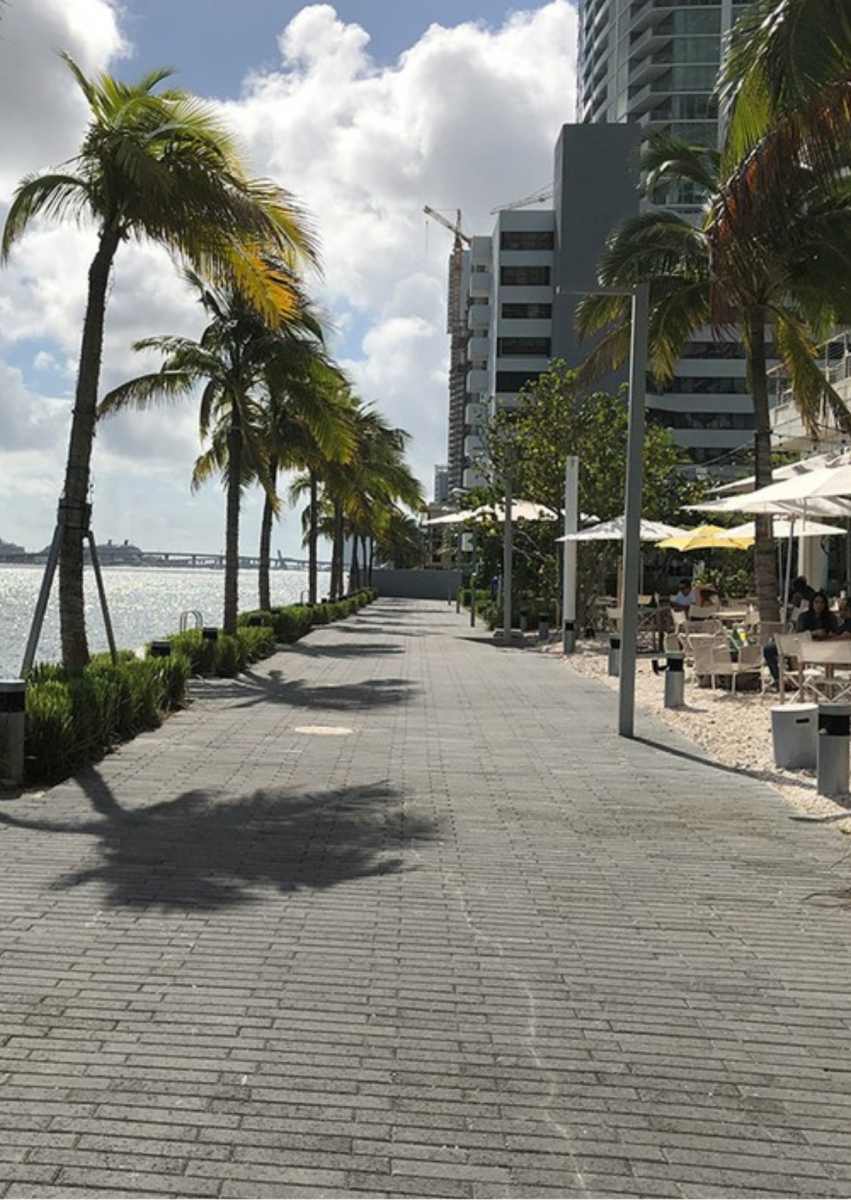 4) Dog Park - Margaret Pace Park (Top-Pick!)
1745 N Bayshore Dr, Miami, FL 33132
Set directly on Biscayne Bay amid Edgewater's residential condos, Margaret Pace Park is a hidden gem tucked away just north of Downtown Miami, a dog-friendly park shared by the neighborhoods of Downtown Miami and Edgewater.
And you'll be happy to know this famous dog park is only an 8-minute drive from Wynwood!
Named for one of Miami's most essential preservationists, the park boasts picturesque waterfront views of the Venetian Islands and Miami Beach beyond.
At Margaret Pace Park, you'll likely spot joggers stretching after an evening run and friendly pickup games at the park's basketball, tennis, and volleyball courts.
It's also a famous spot where locals walk their dogs along the waterfront and watch them play in the enclosed dog park.
Yes, this park has a dedicated dog park for your pups!
The half-acre Margaret Pace Dog Park includes two fenced areas for off-leash play - one for dogs over 25 pounds and another for smaller dogs, park bench seating, "fire hydrants," and water fountains for dogs and 'hoomans.'
Cleanup bags are available for your convenience, and owners must pick up and properly dispose of their dog's waste.
Don't forget to bring a leash!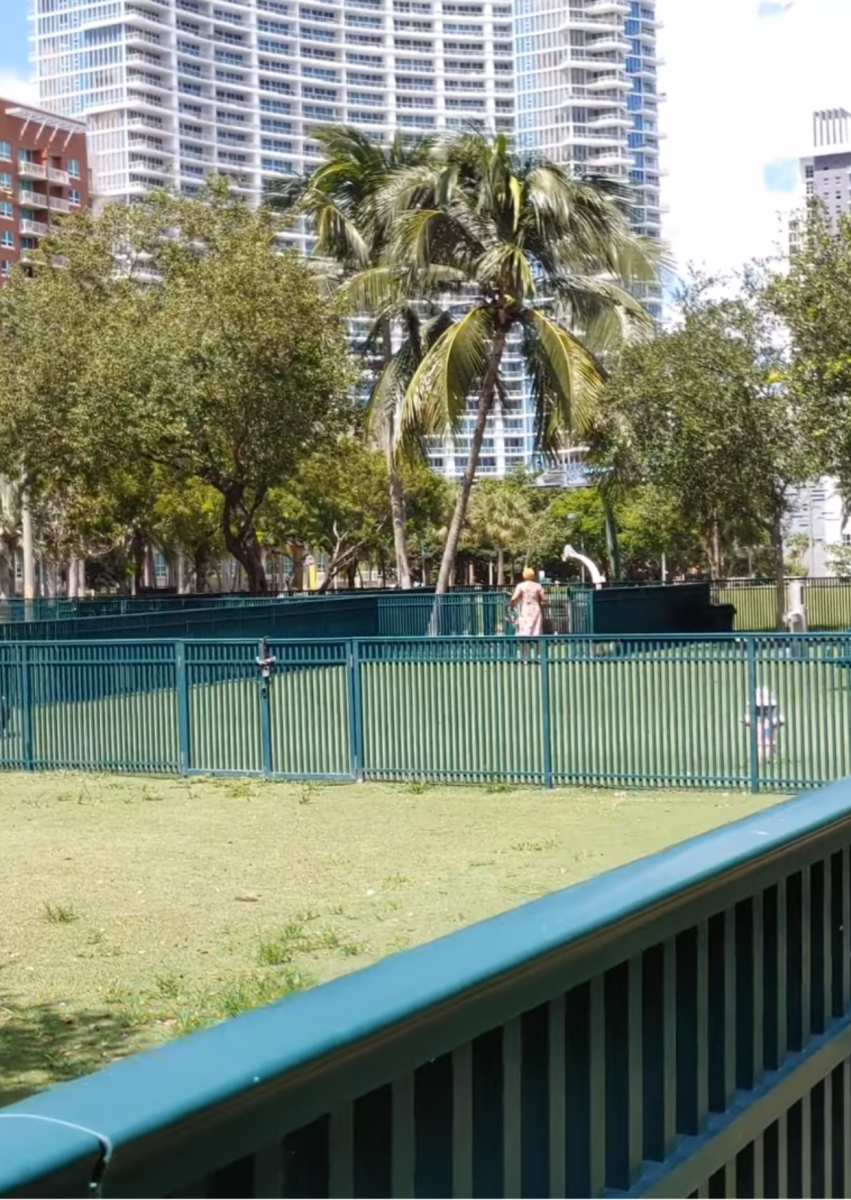 5) Juan Pablo Duarte Park (Top-Pick!)
1776 NW 28th Street, Miami, FL 33142
Take advantage of Miami's gorgeous weather at Juan Pablo Duarte Park, one of Allapattah's favorite hangout spots, only a 6-minute drive from Wynwood.
Here, you'll find large trees and generous swaths of grass offer a peaceful retreat from the city, and a small outdoor gym area and jogging trails provide a scenic place to get a quick workout in.
The park also offers a children's playground and splash pad, making the park perfect for families and kid-friendly events, while the fields often host good-natured baseball games that sports fans are sure to enjoy.
Other Juan Pablo Duarte Park includes a basketball court, picnic area, BBQ area, open field, and soccer field.
Is your fur buddy begging for a walk?
Grab its leash and take him!
The park allows dog visitors on a leash.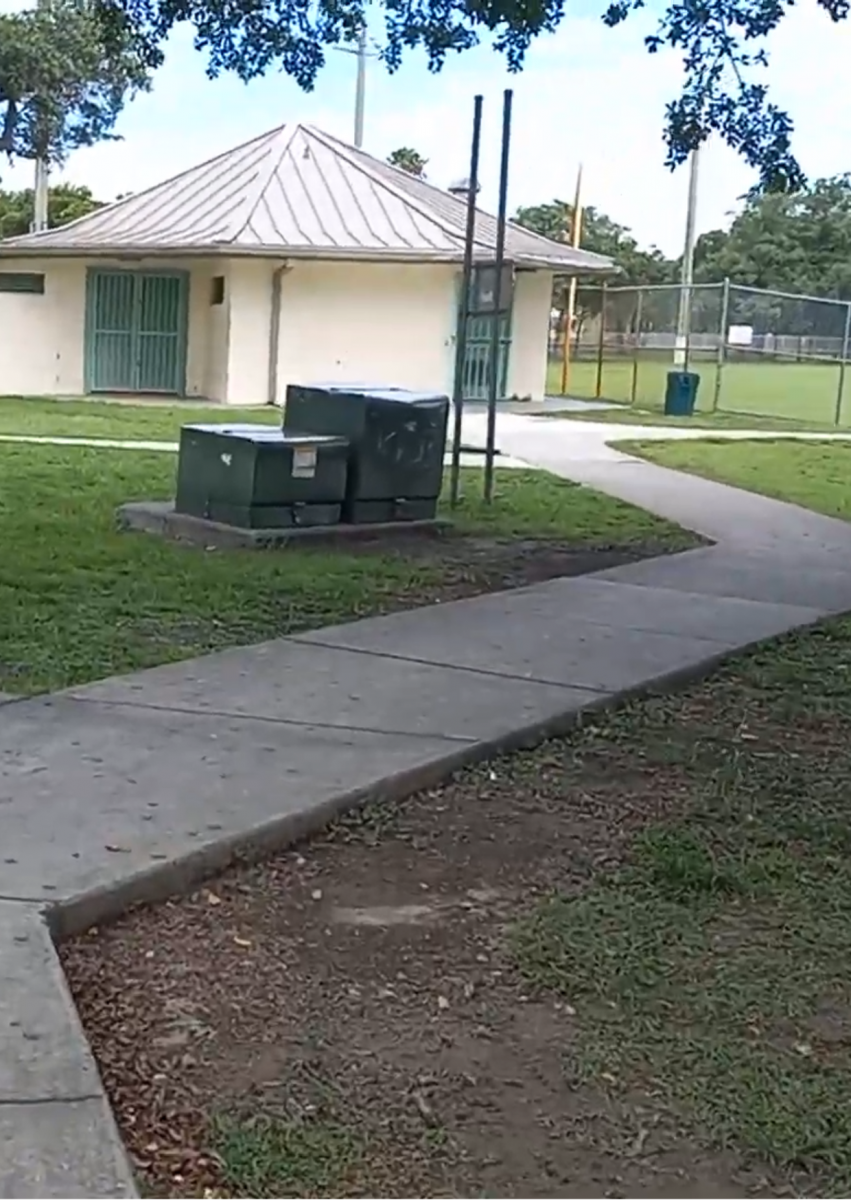 6) Moore Park
765 NW 36th St, Miami, FL 33127
Moore Park is another top Allapattah recreational park you can visit near Wynwood, only a 6-minute drive.
Expansive and brimming with facilities, Moore Park boasts a basketball court, football field, outdoor gym equipment, picnic area, running track, outdoor sports area, and tennis courts for you to use.
The park was also recently renovated to create a new town center for the northeast corner of the Allapattah neighborhood.
It is now home to a newly-improved community center that offers administrative offices and multipurpose spaces with a commercial kitchen for catering, computer rooms, arts & crafts rooms, and exercise rooms.
Moore Park has a daycare center that offers an outdoor playground area and childcare services too!
The good news is you won't have to leave your buddy at your accommodation when you visit Moore Park-- all you need to do is make sure it's on a leash, and you'll be all set to go!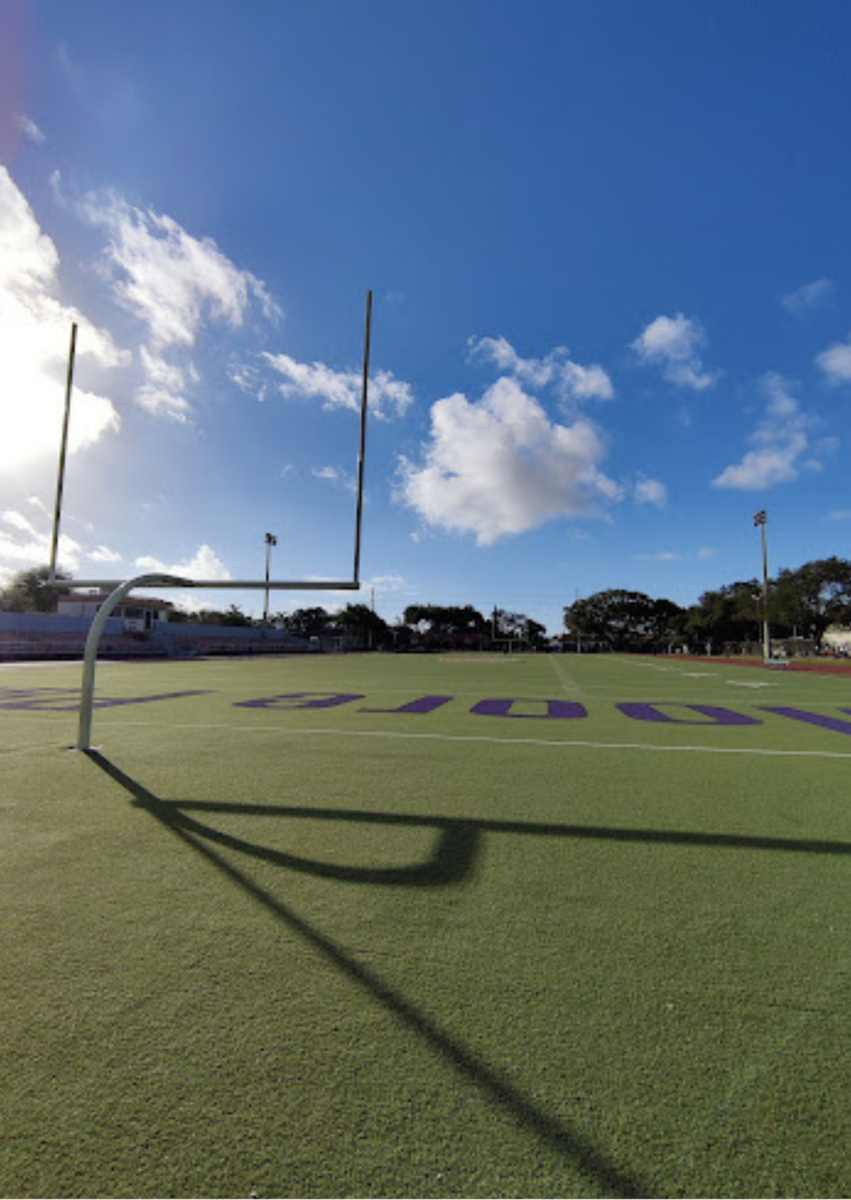 3808 NE 6th Ave, Miami, FL 33137
Folks say hello to Jose Milton Park at E. Albert Pallot Greenspace in Midtown, a design-forward green space perfect in its simplicity: a well-manicured, thoughtfully planned lawn with a winding path, a playground, a kayak ramp, and a stunning, unobstructed view of Biscayne Bay.
It is a 10-minute drive from Wynwood.
The 3-acre park offers a large grassy area for picnics and a concrete area right before the water with benches to sit.
You'll find your fair share of dog walkers, rollerbladers, and kids on the playground, especially during the late afternoons.
Bring water bottles to share and doggie clean-up bags to keep this park pup-friendly.
And remember-- your fluffy friend needs to be kept on a leash throughout your visit!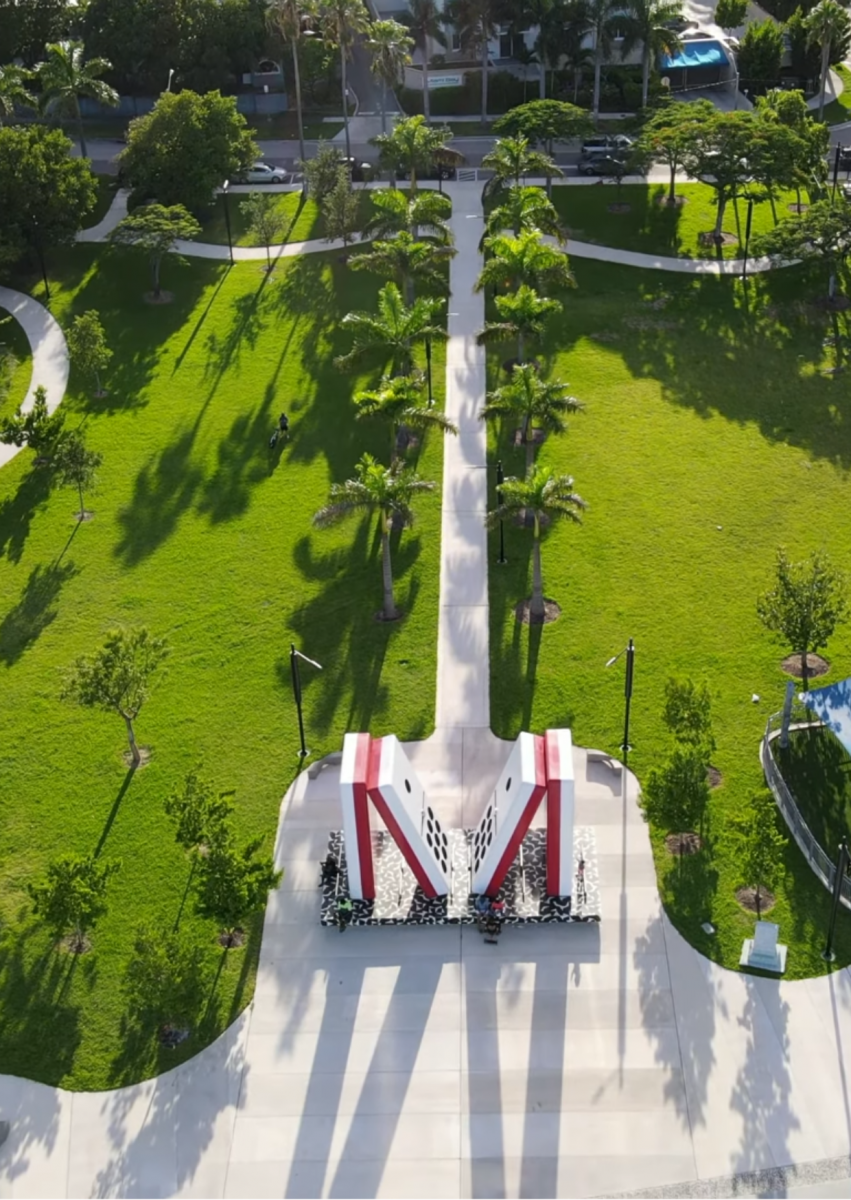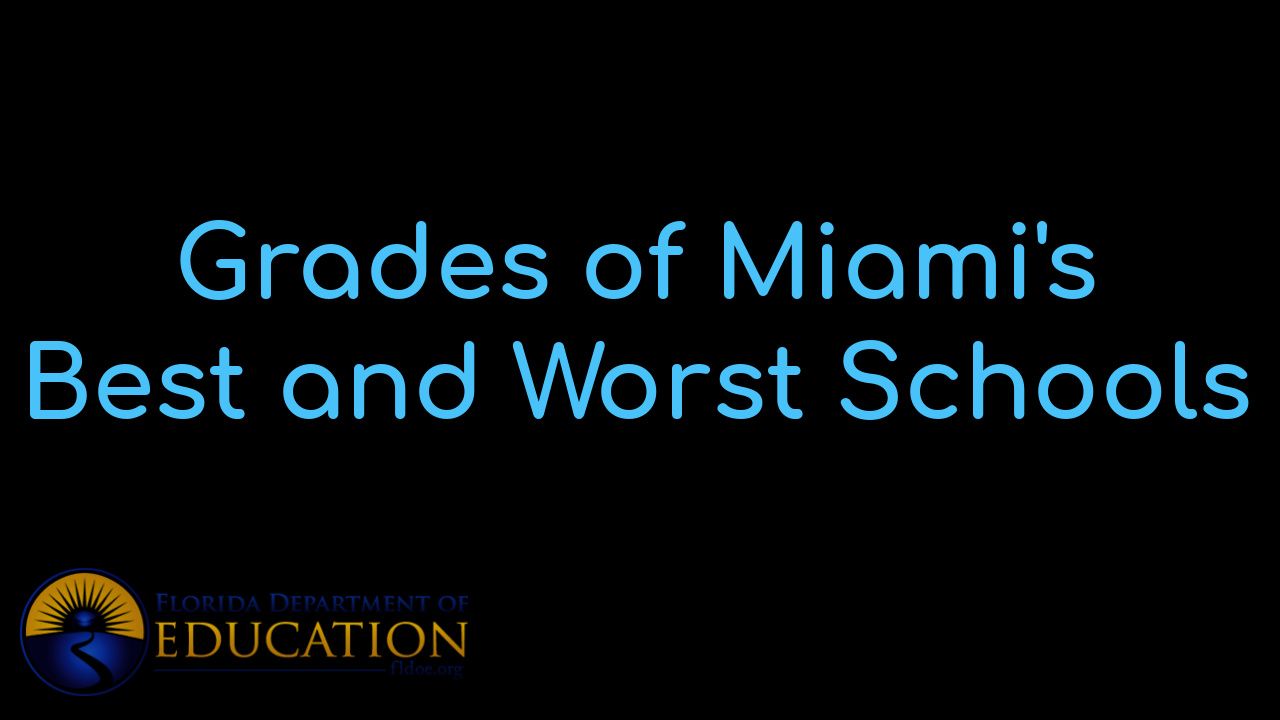 View Miami's BEST schools and the individual grades that each school received. Besides vie...
Who are we?
We are the ALL IN Miami Group out of Miami.
We are Colombian, Filipino, Cuban, German, Japanese, French, Indian, Syrian, and American.
We are Christian, Hindu, and Jewish.
We are many, but we are one.
We sell luxury homes in Miami, Florida.
Although some of our clients are celebrities, athletes, and people you read about online, we also help young adults find their first place to rent when they are ready to live on their own.
First-time buyers?
All the time!
No matter what your situation or price range is, we feel truly blessed and honored to play such a big part in your life.