Dog-Friendly Parks in Key Biscayne
Prefer listening to audio instead of reading, click the PLAY button below
🎧
Treat yourself to a sweet escape from city life's busy streets and honking horns!
Known as Miami-Dade County's "Island Paradise," Key Biscayne is an island town offering South Florida's allure on a tiny sliver of land, and it's a tropical dream destination you can share with Fido!
Nestled between two state parks, the Atlantic Ocean and Biscayne Bay, connected to the city via Rickenbacker Causeway, Key Biscayne is a low-key tropical oasis with quaint neighborhoods, palm tree-lined streets, and various outdoor activity options.
And to sweeten the deal, the stunning island boasts several choice parks that provide dogs with lush, expansive green spaces to explore!
Escape across the bay and retreat into this island oasis full of stunning beaches, idyllic nature, and stellar outdoor activity options without sacrificing the creature comforts of the city.
All this you can experience at Key Biscayne-- with your pup in tow!
Here's a list of dog-friendly parks in Key Biscayne.
1) Village Green Dog Park (Top-Pick!)
390 Crandon Blvd, Key Biscayne, FL 33149
If you're looking for an off-leash space for your pup within Key Biscayne, look no further than Village Green Dog Park, a quaint artificial turf dog park fit for dogs of all sizes!
The park is divided into large and small dogs, and each division includes benches, picnic tables, water fountains, and water features.
It is also fenced and boasts plenty of trees, so your pup is protected from the sun as it plays and explores the area.
Don't forget to bring your dog's leash!
While Village Green Dog Park is dog-friendly, Village Green Park, where it lies, does not allow four-legged visitors, so going in and out of the vicinity requires a leash.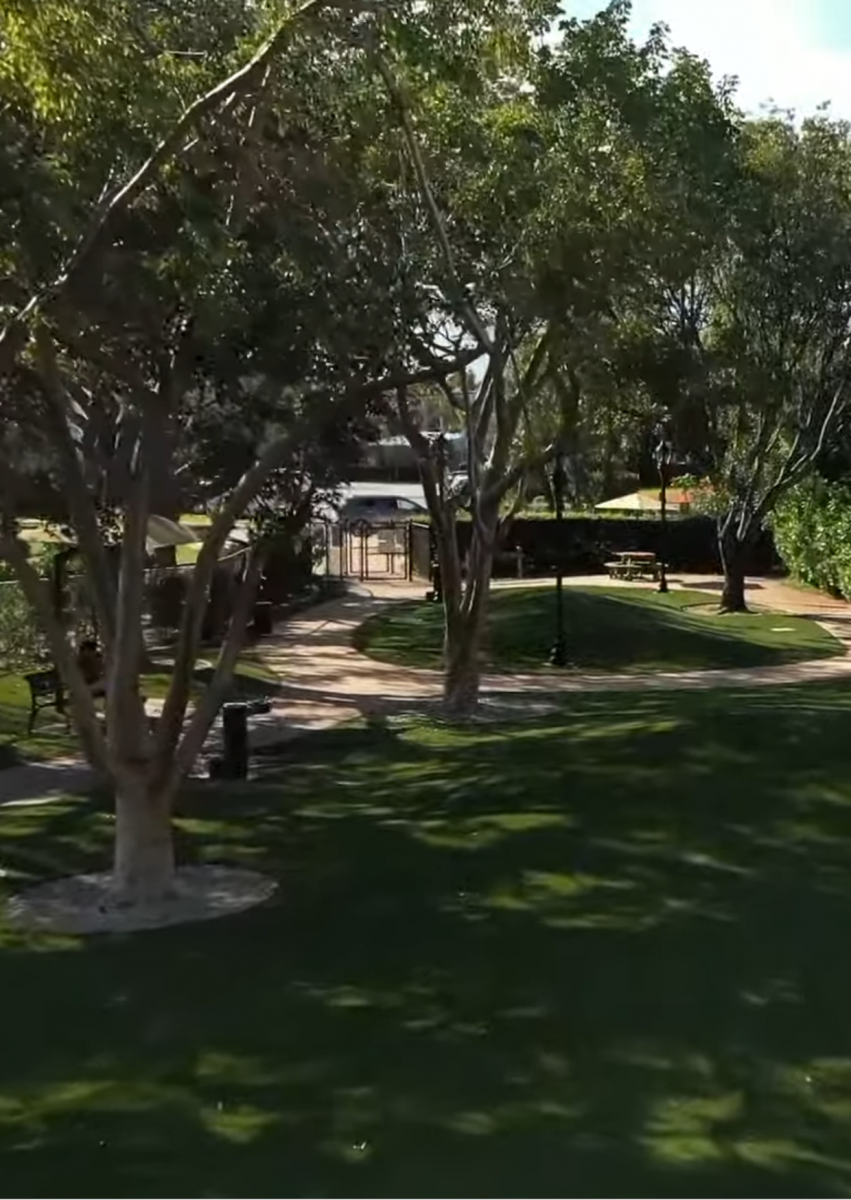 2) Bill Baggs Cape Florida State Park (Top-Pick!)
1200 Crandon Blvd, Key Biscayne, FL 33149
Offering 125 miles of beach shoreline, Bill Baggs Cape Florida State Park is one of Key Biscayne's top tourist destinations and one that allows dogs on its premises.
Yes, this famous spot is Fido-approved!
At the state park, you'll find the historic Cape Florida Lighthouse, built in 1825 to guide mariners off the Florida Reef.
The park also provides cycling, kayaking, fishing, and canoeing concessions.
Meanwhile, if your dog is tagging along, you can bring it to the west side of the island for a series of nature trails or the 1.5-mile bicycle trail where it can run alongside you.
Other park amenities include restrooms & shower facilities, picnic pavilions, a fishing pier, playgrounds for the kids, volleyball courts, and two open-air dining restaurants.
Please note that dogs must be on a leash at all times.
They are not allowed to go in the wetlands, beach, playground, or buildings.
You must also bring a clean-up bag and always look after your furry BFF.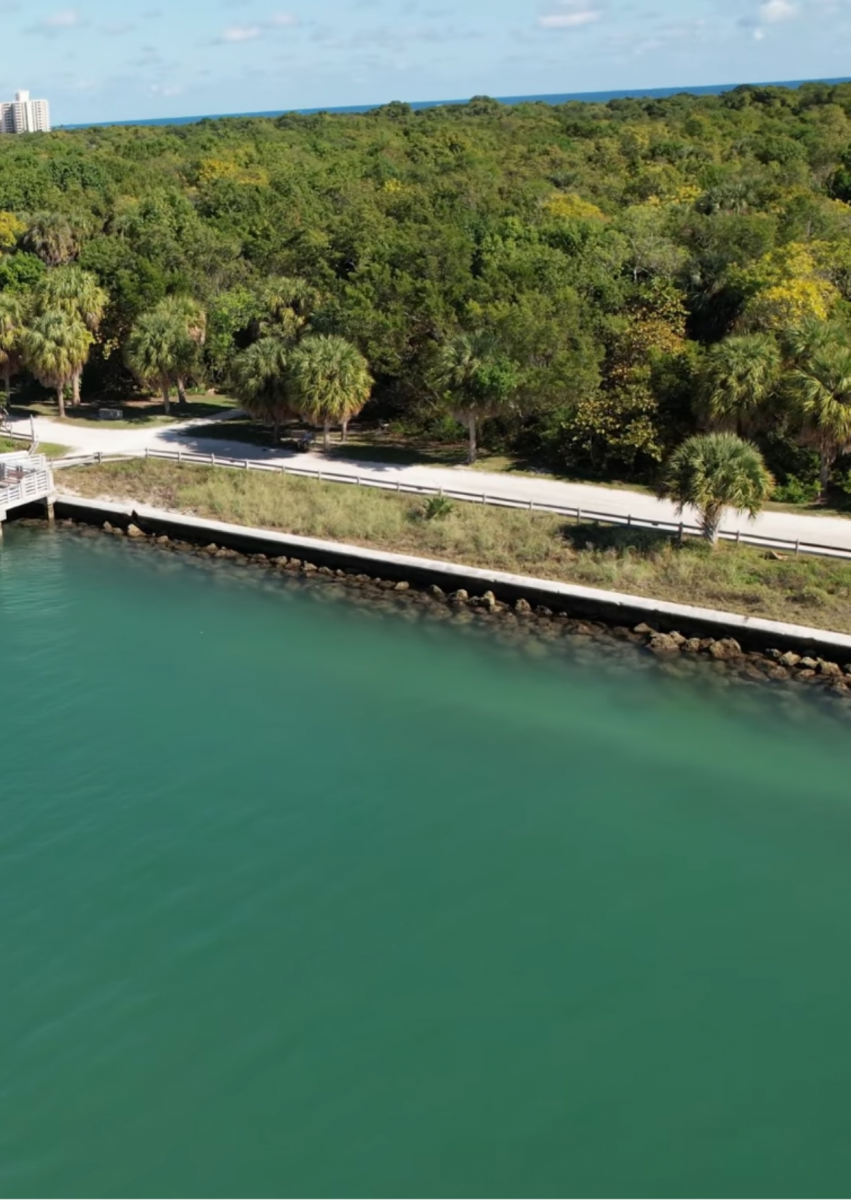 3) Hobie Island Beach Park (Top-Pick!)
Old, Rickenbacker Causeway, Miami, FL 33149
Just off the Rickenbacker Causeway, en route to the serene natural paradise of Key Biscayne, is the preeminent place for windsurfing in Miami.
Hobie Beach (also called Windsurfer Beach) has earned its nickname by playing host to a locally run windsurfing rental concession for over twenty years.
But it's not the only thing that makes this beach unique. Hobie Island Beach Park is also one of the only beaches within the city that welcomes dogs!
Often referred to as Key Biscayne Dog Beach, among many other nicknames, the small beach bay is at an ideal location in the center of Brickell, Downtown, and Key Biscayne, providing amazing views of the Miami skyline.
Its shallow water is also safe for dogs to play and run around, so you can let them swim on the beach without worry.
Meanwhile, for 'hoomans,' kayaking, stand-up paddle boarding, and cycling are among the activities they can enjoy while they're here (aside from windsurfing, of course).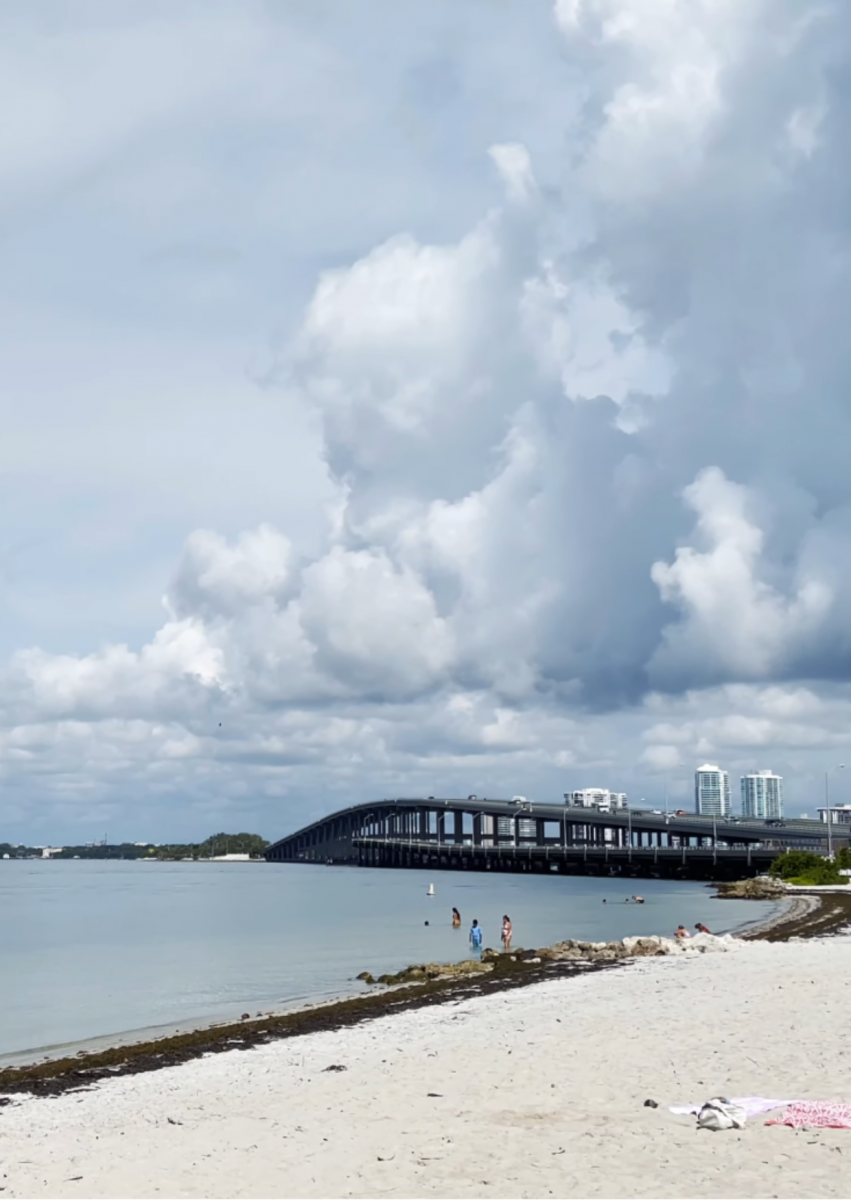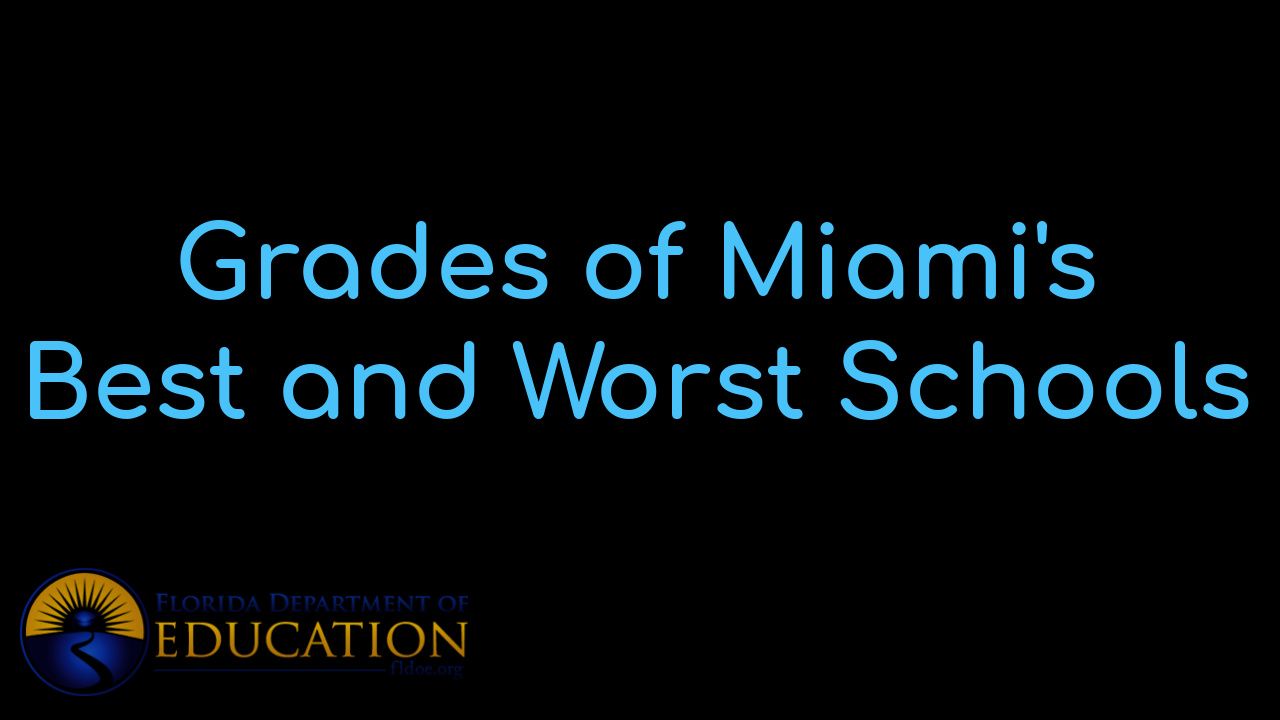 View Miami's BEST schools and the individual grades that each school received. Besides vie...
Who are we?
We are the ALL IN Miami Group out of Miami.
We are Colombian, Filipino, Cuban, German, Japanese, French, Indian, Syrian, and American.
We are Christian, Hindu, and Jewish.
We are many, but we are one.
We sell luxury homes in Miami, Florida.
Although some of our clients are celebrities, athletes, and people you read about online, we also help young adults find their first place to rent when they are ready to live on their own.
First-time buyers?
All the time!
No matter what your situation or price range is, we feel truly blessed and honored to play such a big part in your life.