Dog-Friendly Parks in Edgewater
Prefer listening to audio instead of reading, click the PLAY button below
🎧
Unravel Miami's most well-kept secret and immerse yourself in this blossoming residential enclave of Edgewater, the city's most up-and-coming neighborhood.
This small coastal slice in mainland Miami is a destination you and Fido can enjoy to your hearts' content!
A residential community covering about 1.68 square miles, Edgewater sits between Midtown and the Upper East Side to the north and Downtown Miami to the south.
Its official eastern border lies a few miles out in the Intracoastal Waterway, boasting jurisdiction over Pace Picnic Island, about 3/4 mile offshore.
Known as a quiet enclave off-the-beaten-path, generally overlooked by tourists, Edgewater provides a laid-back, nature-oriented yet urban lifestyle with easy access to the Downtown Arts District, the Wynwood Arts District, the Design District, Brickell, and South Beach.
Nonetheless, despite its lack of tourist traffic and popularity, it offers a vibrant social scene, piquing interest with its many bars, restaurants, cafes, and natural and cultural attractions even FURRY companions will love!
Yes, folks, Edgewater is PET-APPROVED!
Here's a list of dog-friendly parks in Edgewater.
1) Dog Park - Margaret Pace Park (Top-Pick!)
1745 N Bayshore Dr, Miami, FL 33132
Set directly on Biscayne Bay amid Edgewater's residential condos, Margaret Pace Park is home to a dog-friendly park shared by the neighborhoods of Downtown Miami and Edgewater.
Named for one of Miami's most important preservationists, the park boasts picturesque waterfront views of the Venetian Islands and Miami Beach beyond.
At Margaret Pace Park, you're likely to spot joggers stretching after an evening run and friendly pickup games at the park's basketball, tennis, and volleyball courts.
It's also a famous spot where locals walk their dogs along the waterfront and watch them play in the enclosed dog park.
Yes, this park has a dedicated dog park for your pups!
The half-acre Margaret Pace Dog Park includes two fenced areas for off-leash play - one for dogs over 25 pounds and another for smaller dogs, park bench seating, "fire hydrants," and water fountains for dogs and 'hoomans.'
Cleanup bags are available for your convenience, and owners must pick up and properly dispose of their dog's waste.
Don't forget to bring a leash!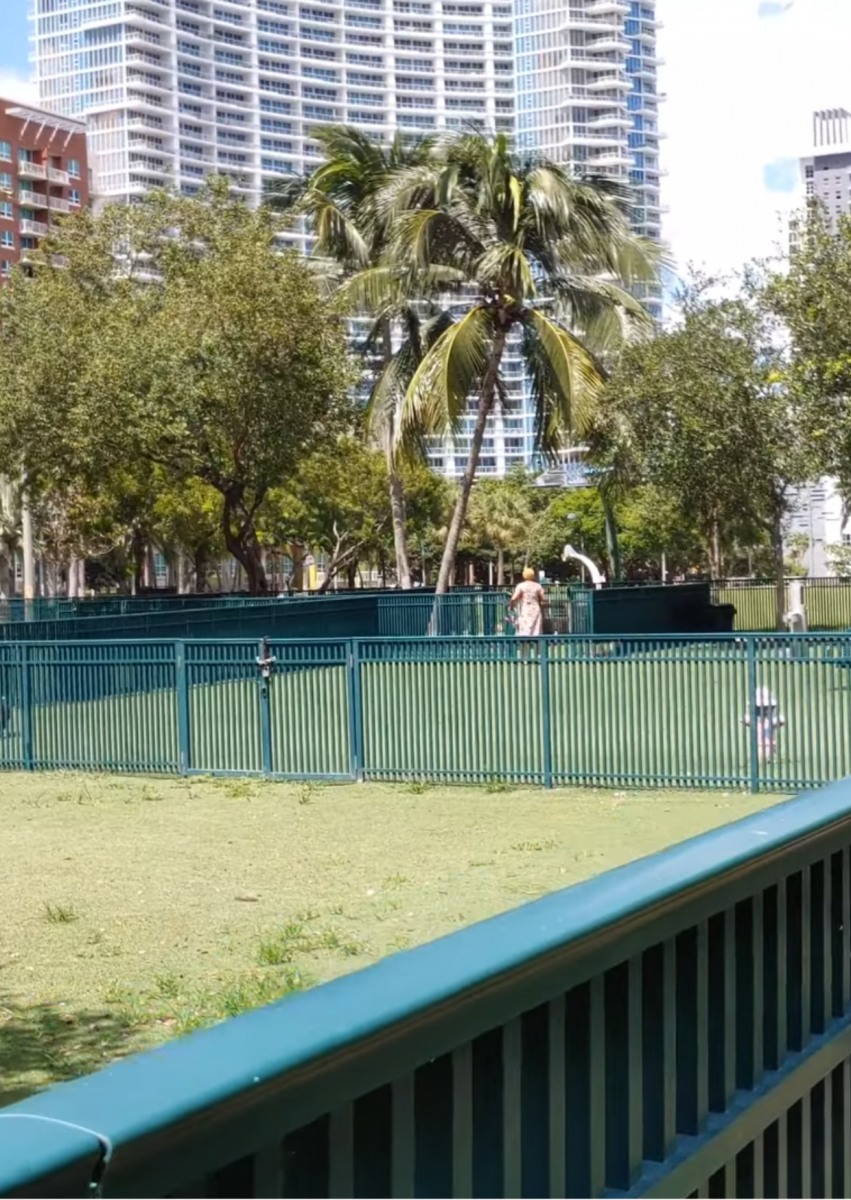 103 N Riverside Dr, Edgewater, FL 32132
An expansive family-oriented recreational destination in Edgewater, George R. Kennedy Park is a dog-friendly park to visit to uncover the neighborhood's natural beauty with your pup!
Located on Riverside Drive across from City Hall, on the Indian River, George R. Kennedy Park offers an array of facilities, including boat ramps, a fishing pier with a gazebo, and restrooms.
The park was also recently renovated, and it now boasts an additional small boardwalk, a picnic shelter with tables and benches, new reef barriers, and concrete sidewalks.
It's one of the best spots to go fishing or crabbing in Edgewater, especially if you're planning on sneaking in a dog-walking session with Fido.
George R. Kennedy Park also has campsites on the islands across the park, so pack your tent and sleeping bags if you're planning to spend the night!
Dogs are allowed in this park on leashes.
335 N Riverside Dr. Edgewater, FL 32132
A quaint park with green open spaces and a beautiful gazebo for its amenity, Highland Shores Park may be an uneventful Edgewater city park, albeit it has enough room for a morning or afternoon picturesque walk with Fido.
Come to Highland Shores Park and enjoy a quiet time outdoors with your pup.
Since the park only features a gazebo and lush green grass, you and your shy dog won't have to deal with unwanted crowds, and you may even have the place all to yourself!
Dogs are allowed in this park on leashes.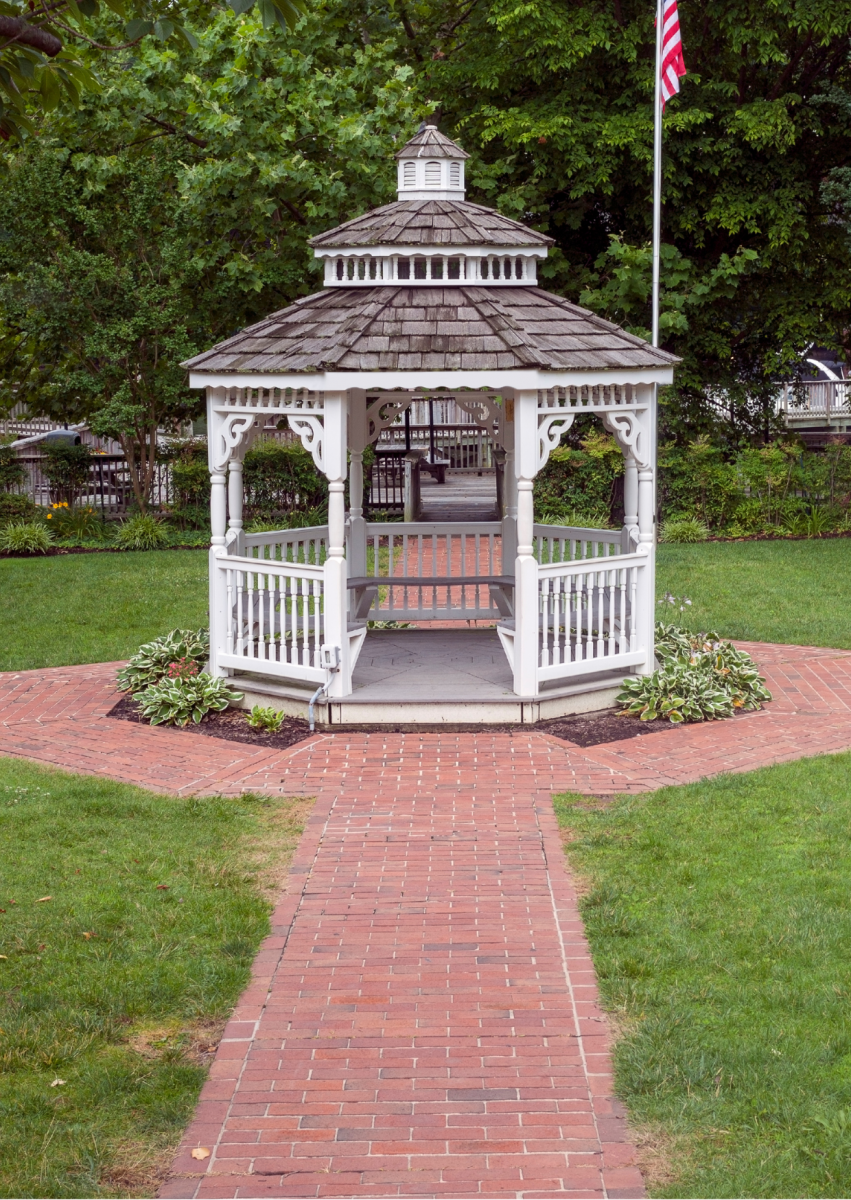 413 S. Riverside Drive, Edgewater, FL 32132
A city-run park that welcomes 'hoomans' and dogs alike, Menard-May Park offers general park facilities and access to the Indian River.
At Menard-May Park, visitors can take advantage of a large playground for the kids, a volleyball court, picnic tables, a fishing pier, and pavilions.
The park also boasts a sand boat launch, making it one of the most popular launch spots for many Edgewater paddling trails.
Dogs are allowed in this park on leashes.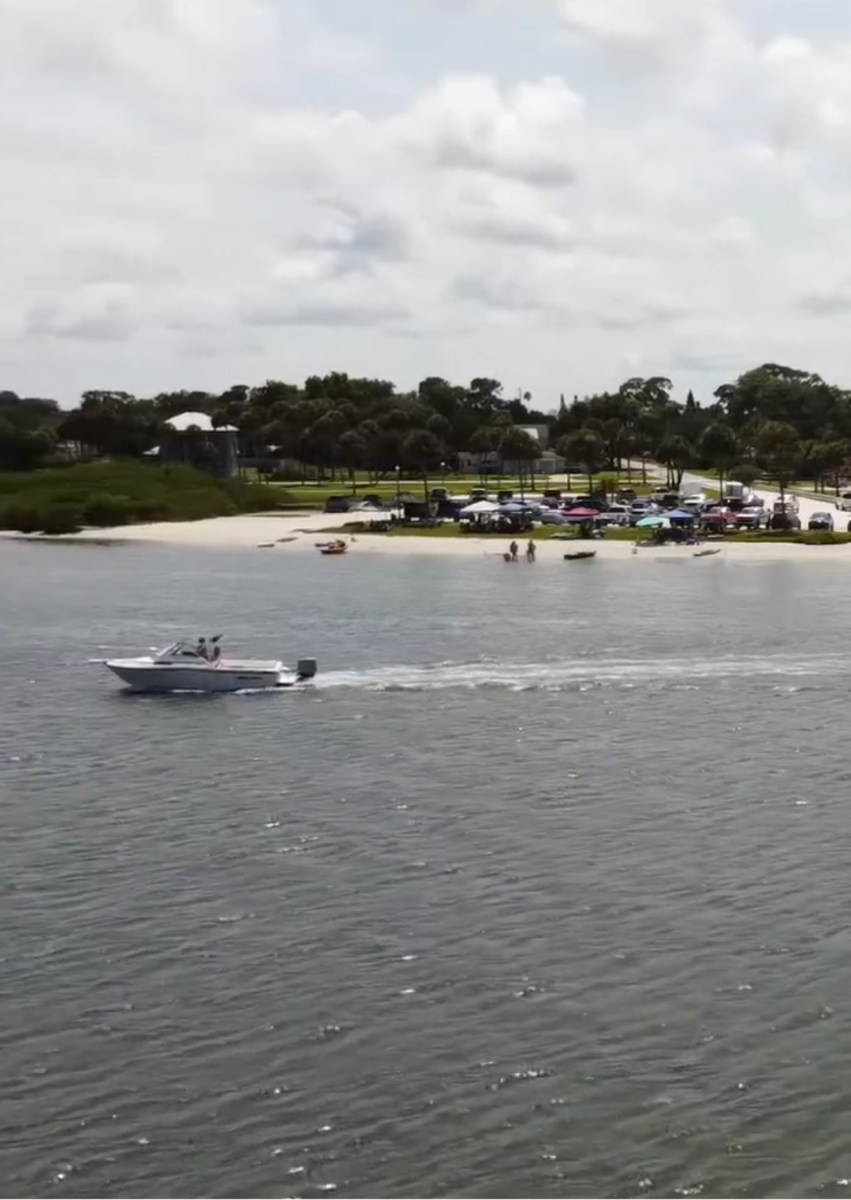 5) Riverwalk Pedestrian/Bike Path
North City Limit to State Road 442, Edgewater, FL 32132
A handicap-accessible walkway connecting five parks with river access along Riverside Drive, Riverwalk Pedestrian/Bike Path is a famous Edgewater trail by the Indian River, home to nine fitness stations, benches, and a gazebo.
Enjoy a fun and picturesque exercise session with Fido by the river at Riverwalk Pedestrian/Bike Path!
Here are the following fitness stations you can take advantage of while on the lengthy trail:
1st Station: STEP UP Riverside Drive & East Indian River Blvd at Veterans Park - 1811 S. Riverside Drive

2nd Station: T-BAR Riverside Drive & Hardin Place

3rd Station: LOG HOP Riverside Drive & Magnolia Avenue

4th Station: BALANCE BEAM & COOL DOWN Riverside Drive & East Ocean Avenue at Menard May Park - 413 S. Riverside Drive

5th Station: KNEE LIFT Riverside Drive & East Park Avenue at Kennedy Park - 103 N. Riverside Drive

6th Station: BODY CURL BENCH Riverside Drive & Evergreen at Highland Park - 335 N. Riverside Drive

7th Station: BENCH DIP Riverside Drive & Between Riverview & Rio Vista at Highland Park - 335 N. Riverside Drive

8th Station: JOINT USE CHIN UP Riverside Drive & Between Dixwood Ave & Yelkca Terrace

9th Station: WOBBLE BOARD Riverside Drive & Sanchez Avenue at Sanchez Park - to the north of 613 N. Riverside Drive.
The trail, five parks, and all nine fitness stations allow dogs on leashes.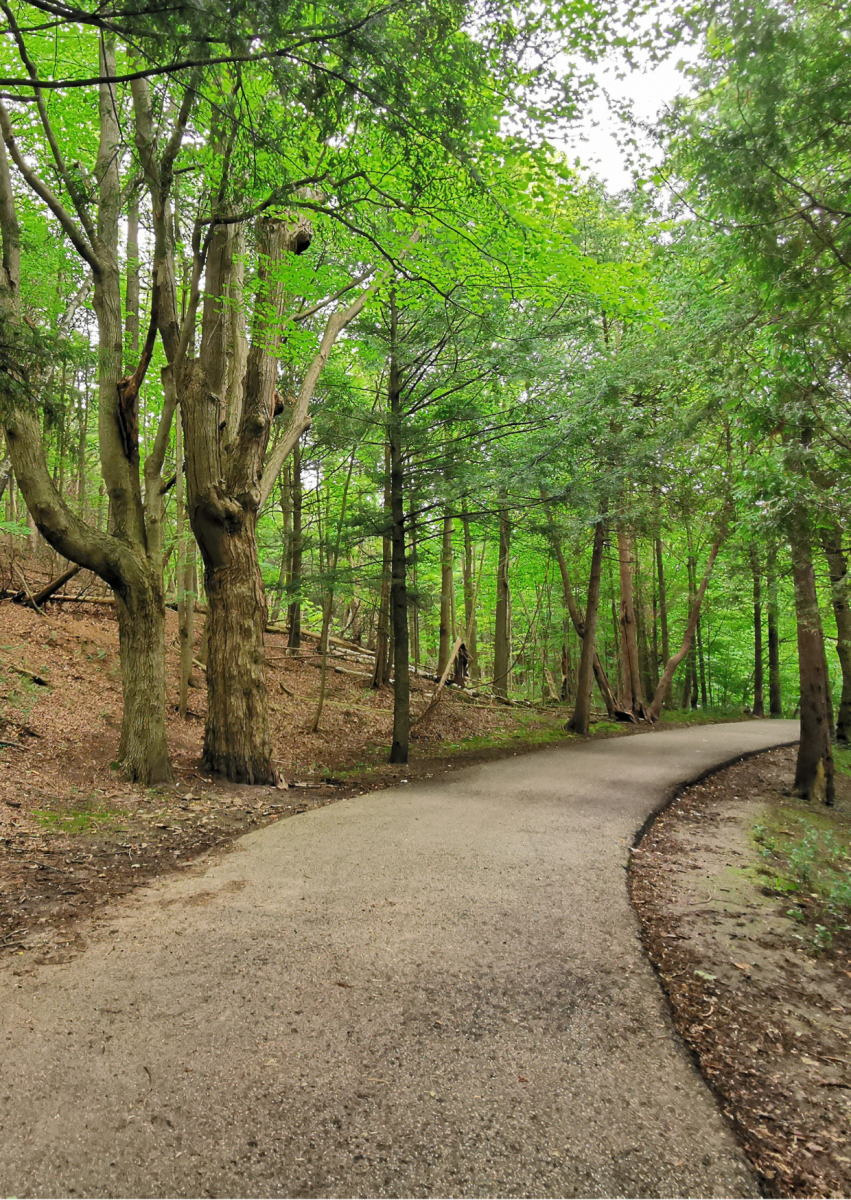 6) Rotary Park (Top-Pick!)
902 W Park Ave, Edgewater, FL 32132
A beautiful, well-thought-out park nestled in a shady live oak grove, Rotary Park offers something for everyone, furry visitors included!
At Rotary Park, kids can enjoy hanging out at the playground while the adults walk on the park's trail that surrounds a decent-sized pond.
You'll also find a gazebo amid beautiful large swamp trees with Spanish moss hanging, a picture-perfect spot for Instagram-worthy photos or communing with nature.
The park also functions as a trailhead for the River to Sea loop trail, and you can ride four miles south to the Cow Creek trailhead and continue on twelve more miles to Maytown from here.
If visiting with your dog, you'll find a fenced dog area for large and small dogs in Rotary Park.
Walk or ride your bicycles on this park's lengthy trails, let Fido loose at the dog park, or stay put and enjoy its natural beauty!
There's never a dull moment at Edgewater's Rotary Park!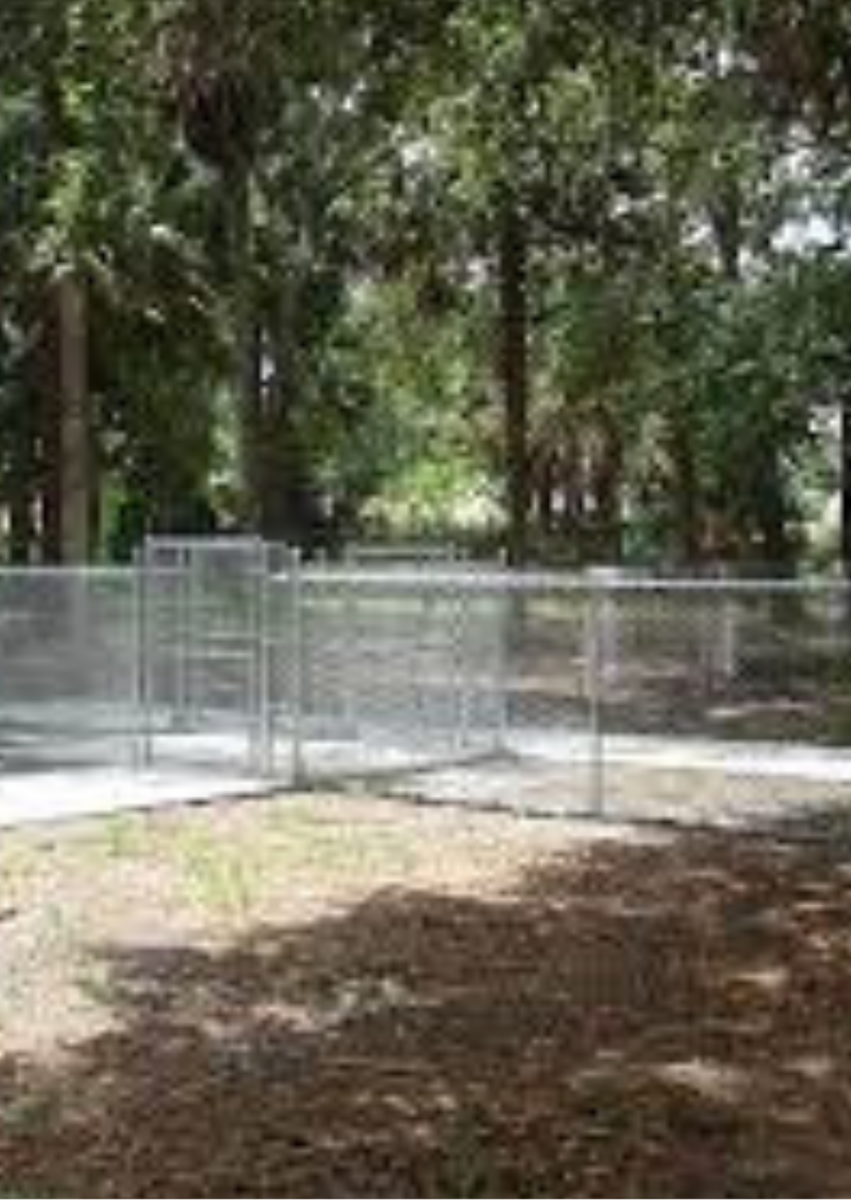 7) Sanchez Park
609 N Riverside Dr. Edgewater, FL 32132
Another small but lush park in Edgewater is Sanchez Park, which offers a sitting area and fitness station.
It is one of the five parks connected by the Riverwalk Pedestrian/Bike Path.
While it doesn't offer many amenities, the park is an ideal spot to walk your shy dog, as it rarely gets crowded, even on the weekends. Dogs are allowed in this park on leashes.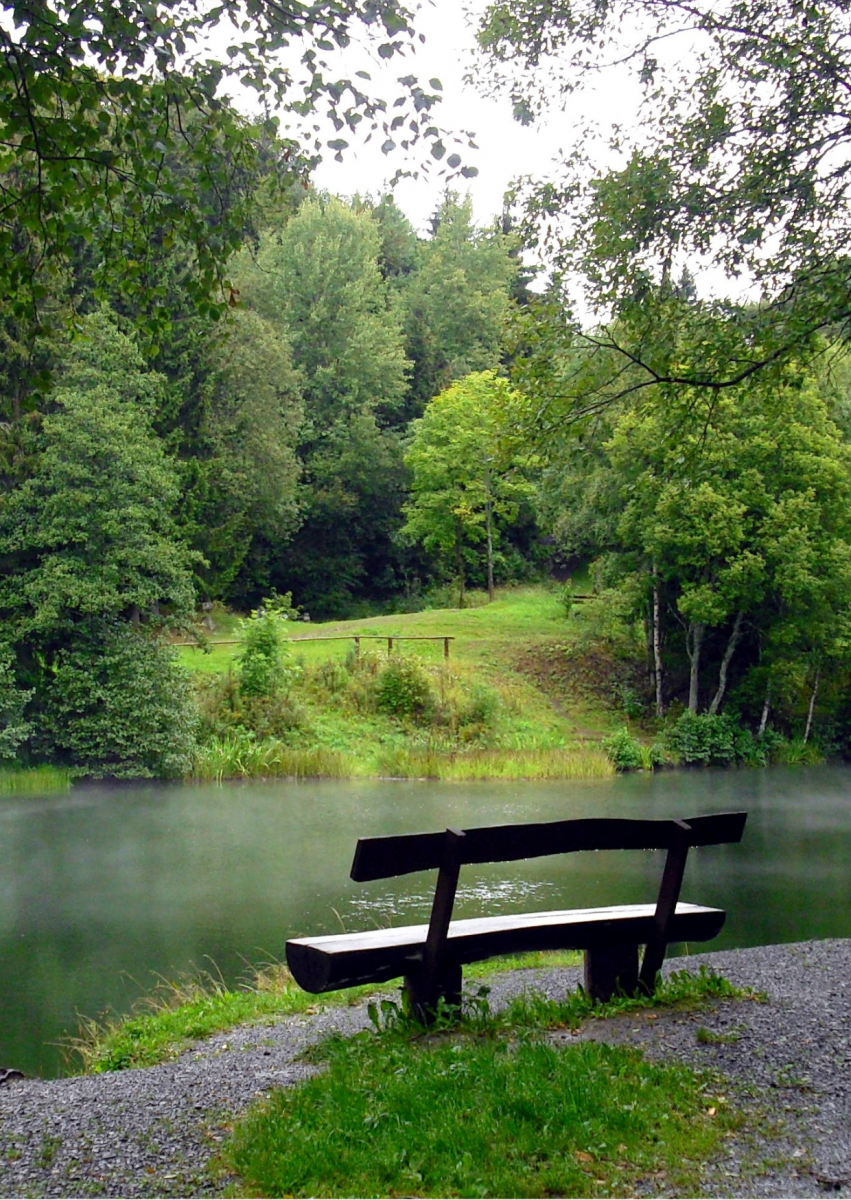 1851-1899 S Riverside Dr, Edgewater, FL 32141
Spend your time unwinding amid nature at Veterans Park, Edgewater's prime spot for fishing!
It's one of the city's several recreational sites along the Indian River!
At Veterans Park, you can enjoy a large fishing pier, picnic tables, and open green spaces to walk on with Fido.
Most locals hang out in this park for its peaceful surroundings.
You'll also encounter a wide variety of birds and have a great view of the river while you're here.
As per the city resolution, dogs are allowed in this park on leashes.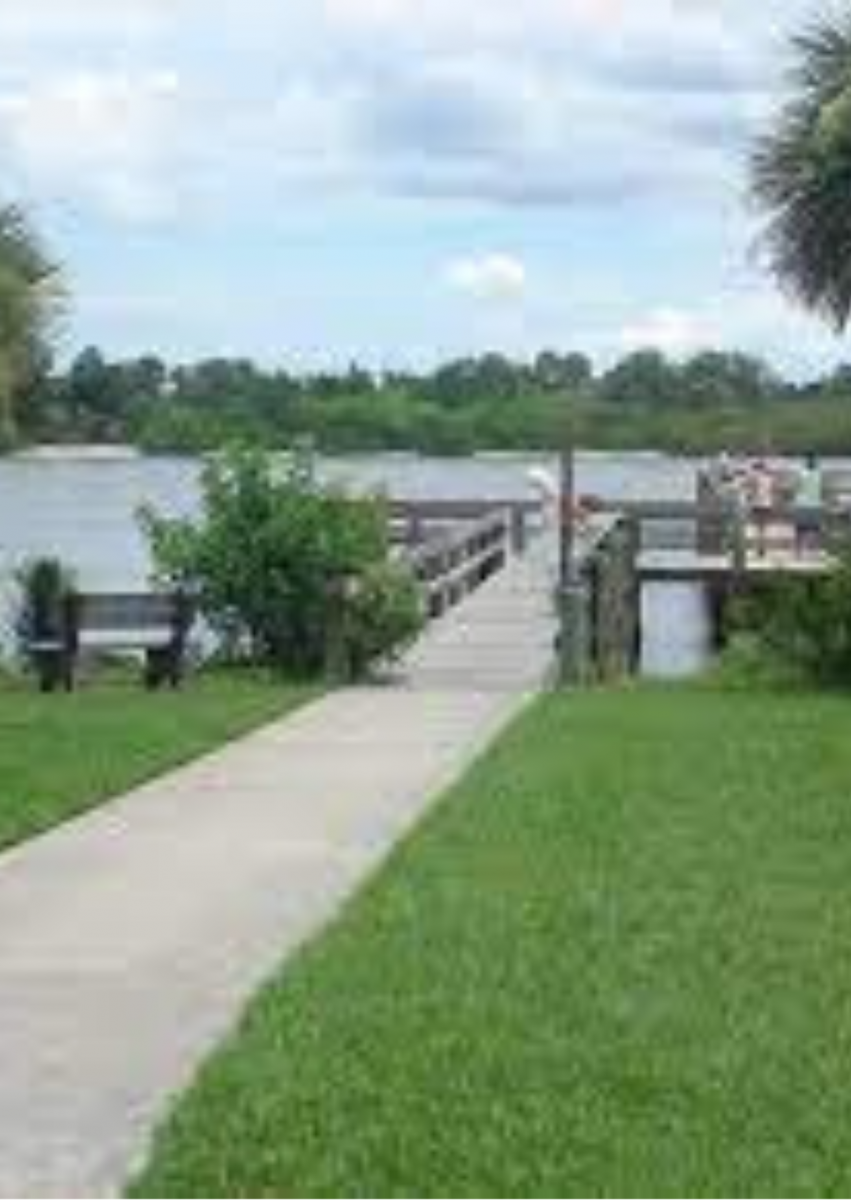 9) Whistle Stop Park (Top-Pick!)
651 Roberts Rd, Edgewater, FL 32141
A 14-acre, activity-packed city-run site, Whistle Stop Park is a recreational enclave you shouldn't miss when visiting Edgewater with Fido!
Located near the FEC railroad tracks, the park boasts an array of sports facilities, including two lighted Little League fields, a lighted adult ball field, four lighted tennis courts, four lighted racquetball courts, and an outdoor basketball court.
The park also features a skate park, splash park, playground, a one-mile walking trail with three fitness stations, water fountains, and a concessions stand.
And above all else, Whistle Stop Park has a dog park, too, which offers run-and-play spaces for large and small pups!
The splash park operates from 9 AM to dusk daily.
Dogs are allowed in this park on leashes.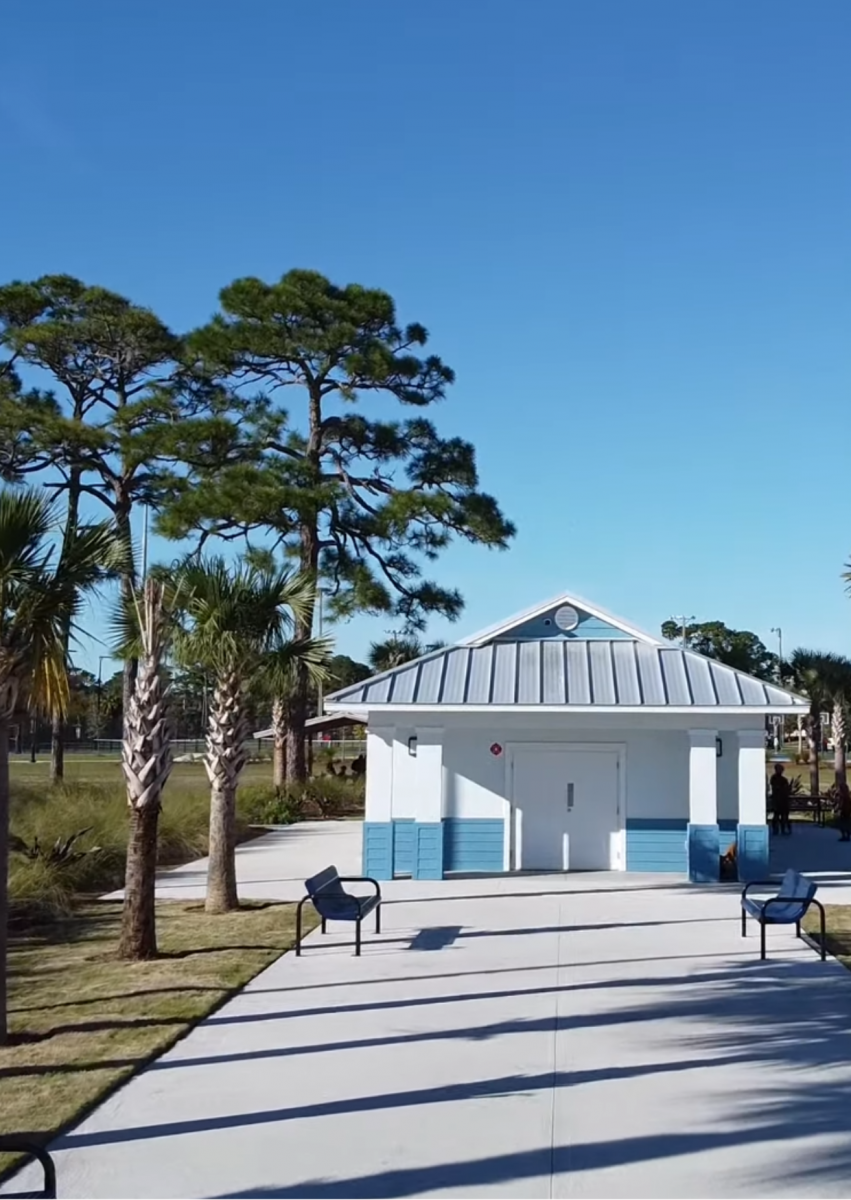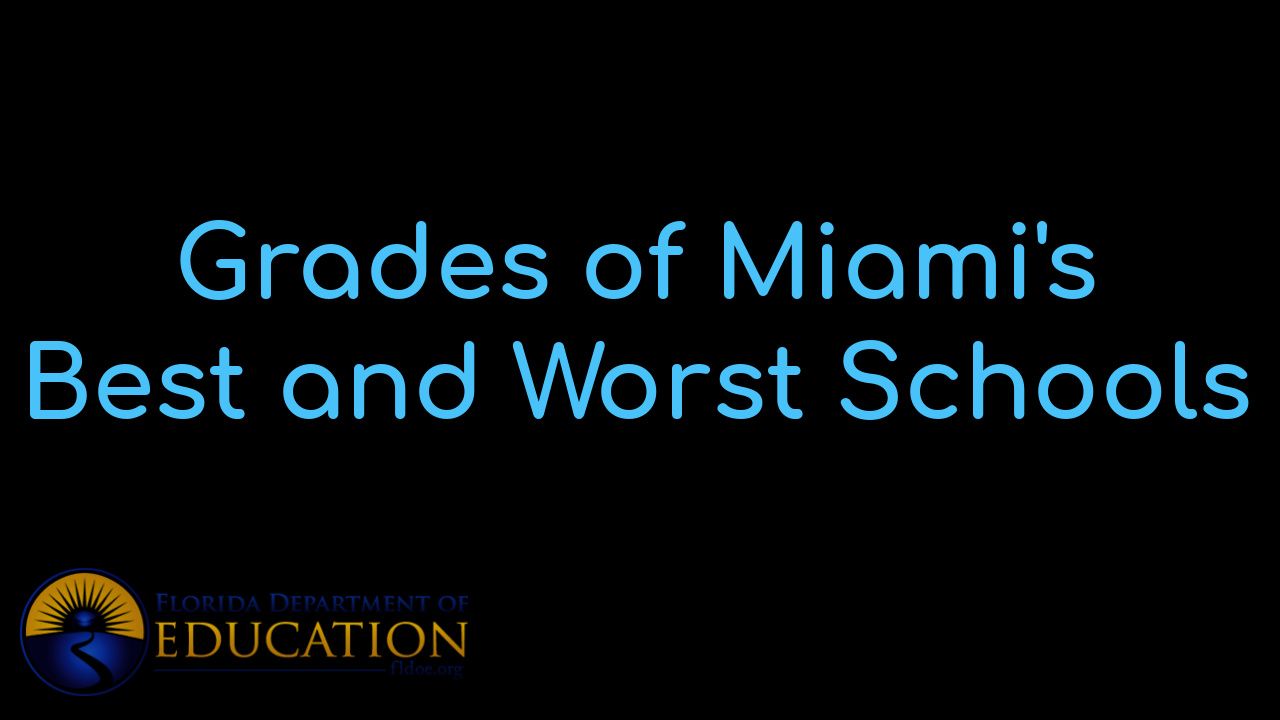 View Miami's BEST schools and the individual grades that each school received. Besides vie...
Who are we?
We are the ALL IN Miami Group out of Miami.
We are Colombian, Filipino, Cuban, German, Japanese, French, Indian, Syrian, and American.
We are Christian, Hindu, and Jewish.
We are many, but we are one.
We sell luxury homes in Miami, Florida.
Although some of our clients are celebrities, athletes, and people you read about online, we also help young adults find their first place to rent when they are ready to live on their own.
First-time buyers?
All the time!
No matter what your situation or price range is, we feel truly blessed and honored to play such a big part in your life.