Dog-Friendly Parks in Coconut Grove
Prefer listening to audio instead of reading, click the PLAY button below
🎧
Plan a 'fur'-ent-and-pup trip to Miami's oldest neighborhoods and traverse South Florida's historic hamlet brimming with lush parks, sidewalk cafes, and indie boutiques.
It's the perfect bayfront destination to share with Fido!
Welcome to Coconut Grove, South Florida's historic hamlet, a tropical oasis smack in the middle of a sprawling Metropolis.
Hugging the shoreline of Biscayne Bay, The Grove, time and again, proves to be one of Florida's hippest and most inviting corners.
The community features banyan trees, palms, and live oaks decorating its quiet residential streets, partnered with delicious eats, tourist attractions, and activities, showcasing a vibrant tropical frontier village amidst the bustling world of the Greater Miami area.
And what do you know?
With an array of parks and nature spots, Fido will have a lot of fun in Coconut Grove, too!
Here's a list of dog-friendly parks in Coconut Grove.
1) David T. Kennedy Park (Top-Pick!)
2400 S Bayshore Dr, Miami, FL 33133
For a day of fun with your pup in Coconut Grove, look no further than David T. Kennedy Park, a park that gained a following for its expansive doggy haven, the Coconut Grove Dog Park!
A famous hangout for tourists and dog parents alike, the park boasts two fully-fenced play areas for Fido to enjoy!
And the great news is that you can drop your dog's lead at the gate because this paw-some park is an off-leash zone!
David T. Kennedy Park also offers an open grassy field for multipurpose functions, outdoor gym equipment, picnic tables, jogging paths, and a volleyball court.
And since it's situated on the waterfront, you'll have a gorgeous view as your backdrop as you watch your dog have a blast!
Though 'off-leash' play is the order of the day at this dog-friendly park, you will still need to bring a leash with you as Miami strictly requires all dogs to be on a lead when traveling to and from designated dog areas.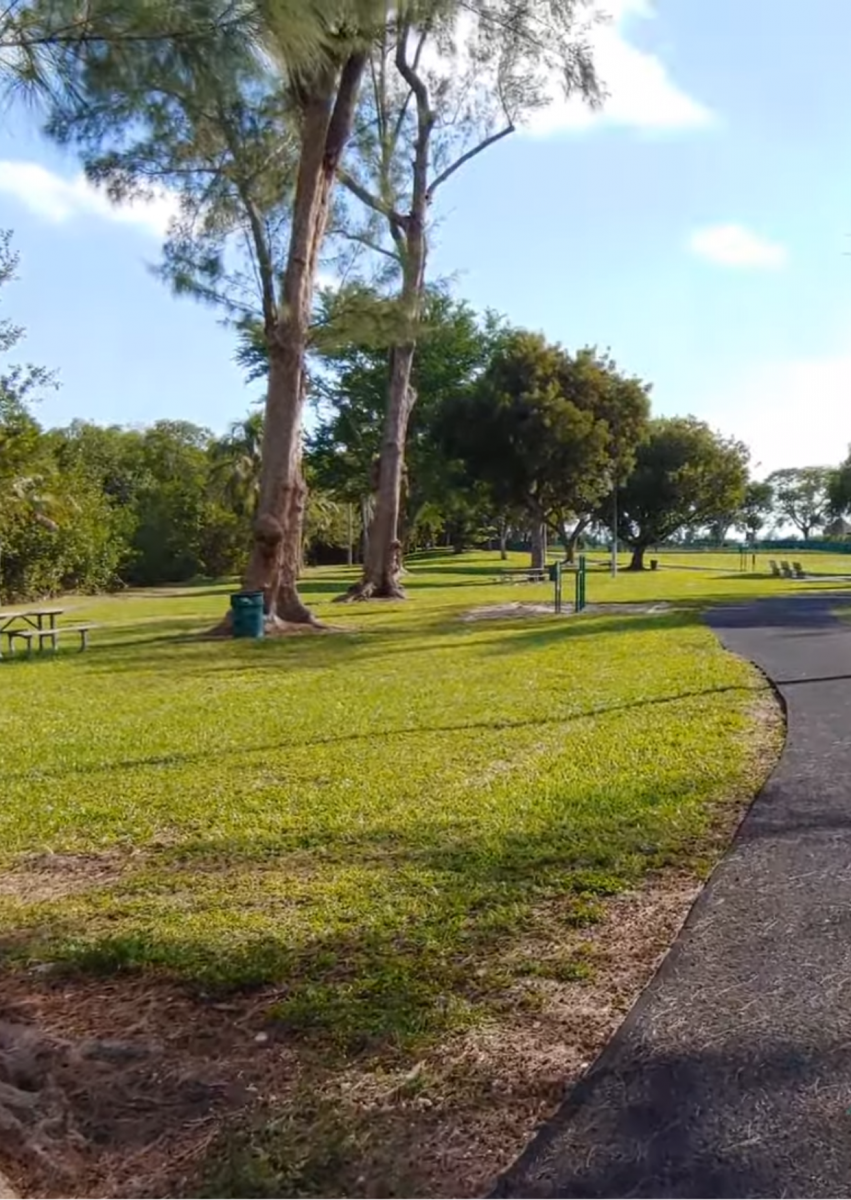 2) Peacock Park
2820 McFarlane Rd, Miami, FL 33133
Another expansive Coconut Grove park you and your dog can visit is Peacock Park, a beautiful waterfront nature spot between The Barnacle Historic State Park and Kenneth Myers Bayside Park.
Its trails and walkways extend to those parks and beyond, making it a great place to start or end a long and fun-filled walk with your pup!
But the park's trails and walkways aren't the only ones that are getting all the furry visitors excited!
Peacock Park also boasts a dog-friendly lawn, which most visitors use for kickball, softball, and soccer practices.
Peacock Park's skate park is rated as one of the best in the city, too, so if you're down for a few rounds of skating, this park is your best bet!
Other park amenities include picnic tables, a kids' playground, and an outdoor stage where most concerts, dance performances, and festivals are frequently held.
Don't forget to bring a leash!
4000 Grand Ave, Miami, FL 33133
For an array of after-school activities for the kids, and quality time with your furry pal, don't forget to visit Esther Mae Armbrister Park, a neighborhood hangout in Coconut Grove.
A park that features a basketball court, football and soccer fields, outdoor sports area, tennis courts, playground, and outdoor gym equipment, Esther Mae Armbrister Park is a family-friendly spot that offers fun for everyone, furry or otherwise!
Dogs on leash are allowed in Esther Mae Armbrister Park, but off-leash play is prohibited, as the park can get crowded in the mornings and afternoons.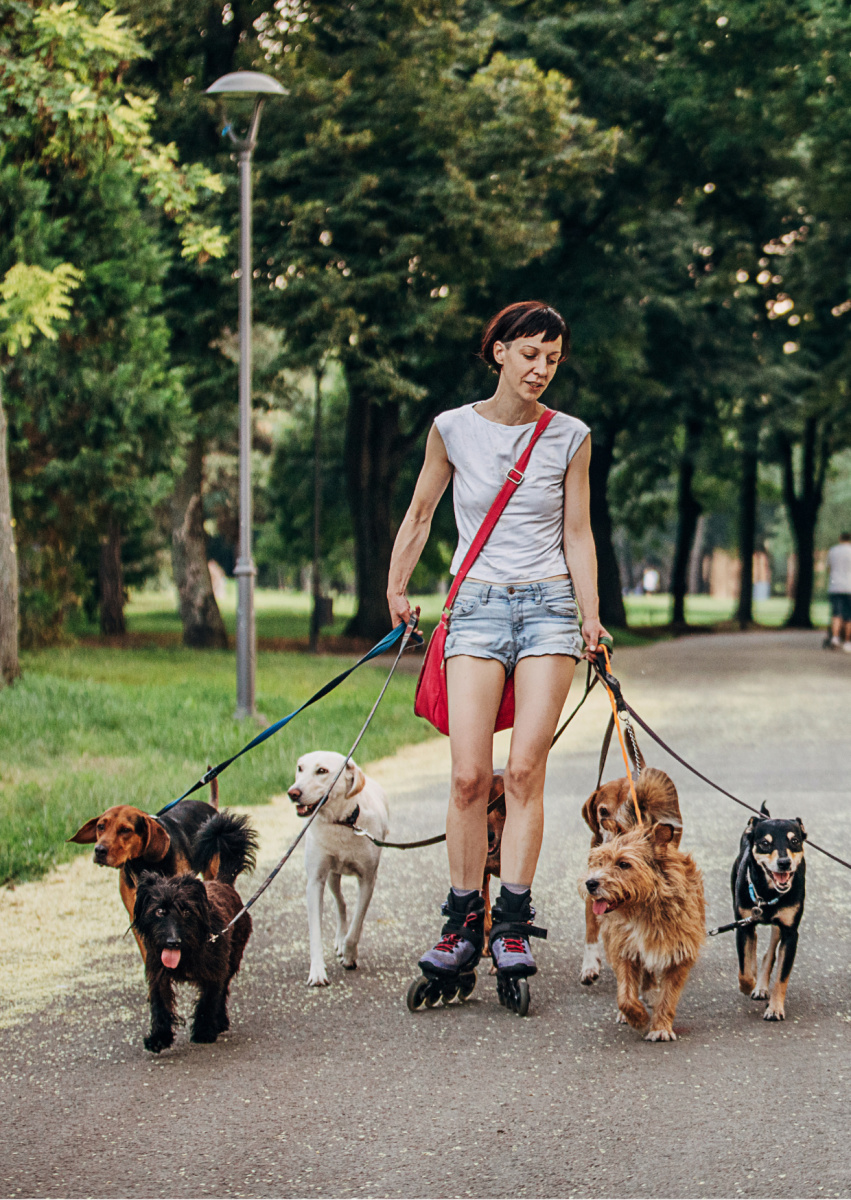 4) Regatta Park
3500 Pan American Dr, Miami, FL 33133
Regatta Park is at Dinner Key Marina alongside Biscayne Bay in historic Coconut Grove.
The gorgeous waterfront park is ideal for anyone who enjoys a maritime setting where sailboat masts bob in the breeze as the turquoise bay glistens.
While there are picnic tables and walkways for outdoor recreation, the biggest draws are its waterfront views and access to the bay via a boat ramp.
And yes, you guessed it!
Dogs are allowed to visit Regatta Park on a leash!
While you're there, stroll along the piers at the marina and check out the sailboats and yachts at the docks and moored just offshore.
It's the largest marina in Miami, with nearly 600 berths, making it an excellent destination to charter a fishing boat or a sunset sail for a safe and socially distanced outdoor activity.
Regatta Park also hosts the annual Coconut Grove Arts Festival in February, Grovetoberfest in October, and World Cup Sailing competitions throughout the year.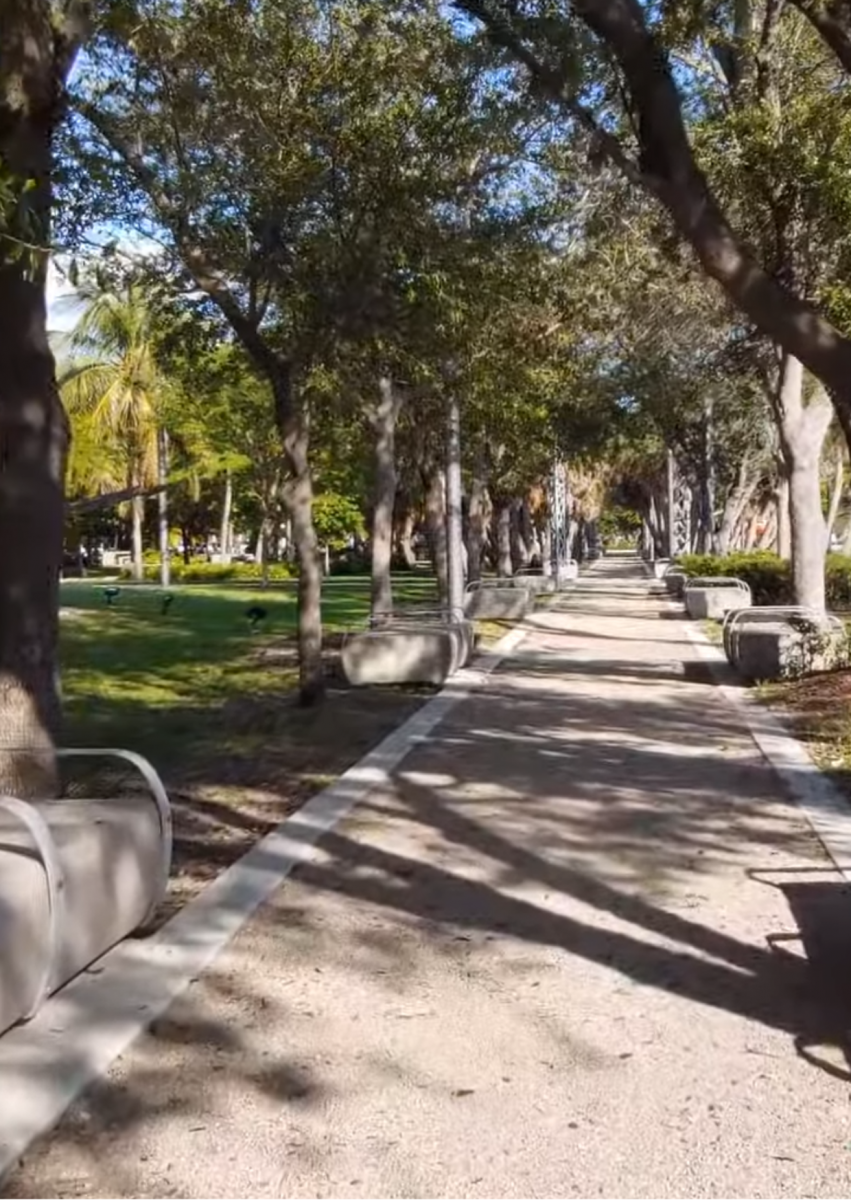 5) Blanche Park (Top-Pick!)
3045 Shipping Ave, Miami, FL 33133
A growing social circle is just what your pup needs to thrive, so bring it to Blanche Park to meet new furry friends!
A Coconut Grove dog park favorite, the canine hangout is frequented by dog owners for its fenced doggy areas with a synthetic grass surface.
While some dogs prefer to run and roll around on real grass, keeping it artificial helps to maintain a clean and mud-free space even after it rains!
And with benches and tables scattered around the site, there are several spots to sit and relax as you watch your pup build relationships with its new-found friends!
Human and doggie drinking fountains are available, so everyone can stay cool on hot days.
For a leash-free exercise in Miami, you can't go wrong with Blanche Park!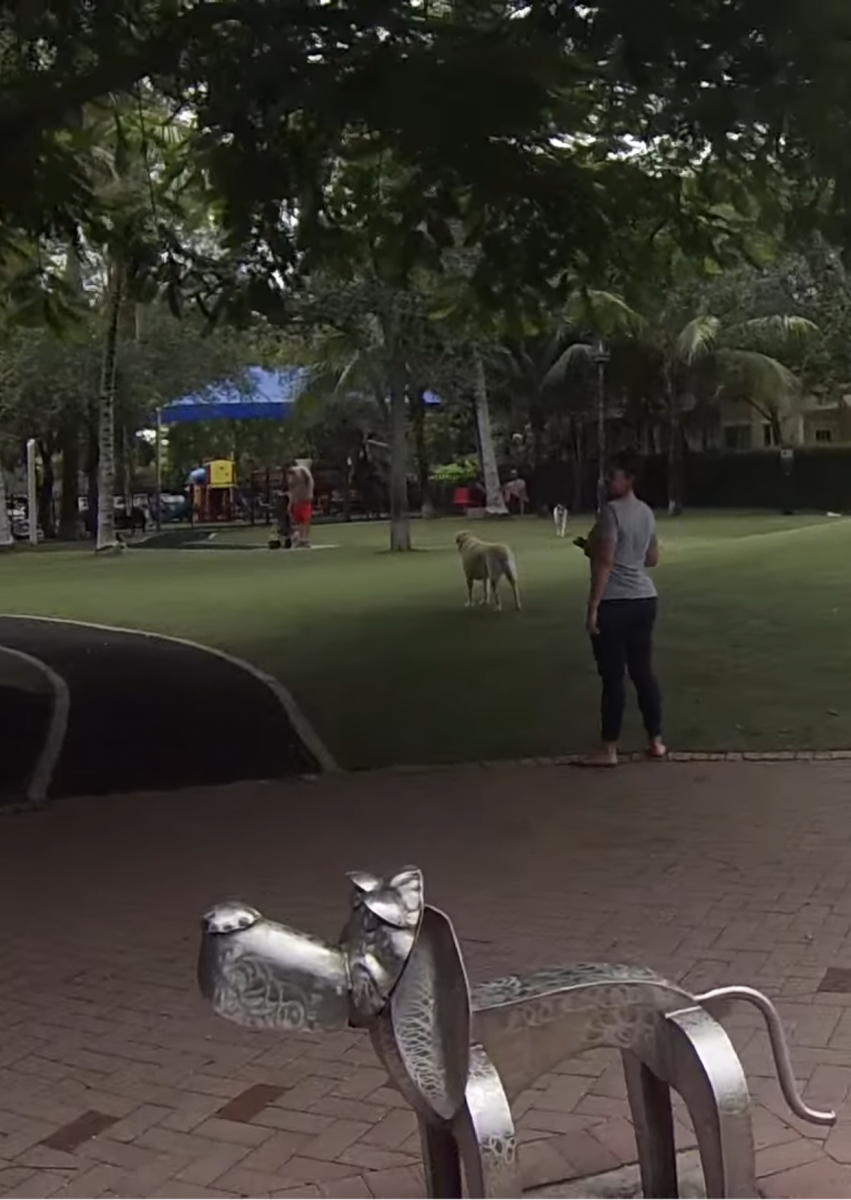 S Bayshore Dr, Coconut Grove, FL 33133
Sitting right on the water in the city's center, Kenneth M Myers Park is a paradise for puppy walkers and one of the spots you shouldn't miss when visiting Coconut Grove with Fido!
A perfect walking park, Kenneth M Myers Park offers a paved path that runs its length and connects each end of the park to its amenities.
You can keep your walk contained to the pleasant palm-shaded path, continue east past several marinas to City Hall, or go west to take in the sights of glitzy hotels, trendy restaurants, and the open-air CocoWalk shopping mall.
The park also boasts outdoor fitness machines and grassy spaces to roam and run around.
Just remember to keep your pup on a leash and clean up after them.
The park provides trash cans and waste bag stations, though it's always a good idea to bring some of your own in case the dispensers run out.
Considering its size, there's a lot to see in this simple park, not even considering how much people- and pup-watching there is to enjoy.
Boats departing from the adjacent Coconut Grove Sailing Club, Seminole Boat Ramp, and Dinner Key Marina frequently pass across the waters in front of the park.
Steel animal sculptures by artist Fredrick Prescott also lend the park a playful, whimsical feel.k, not even considering how much people- and pup-watching there is to enjoy.
Boats departing from the adjacent Coconut Grove Sailing Club, Seminole Boat Ramp, and Dinner Key Marina frequently pass across the waters in front of the park.
Steel animal sculptures by artist Fredrick Prescott also lend the park a playful, whimsical feel.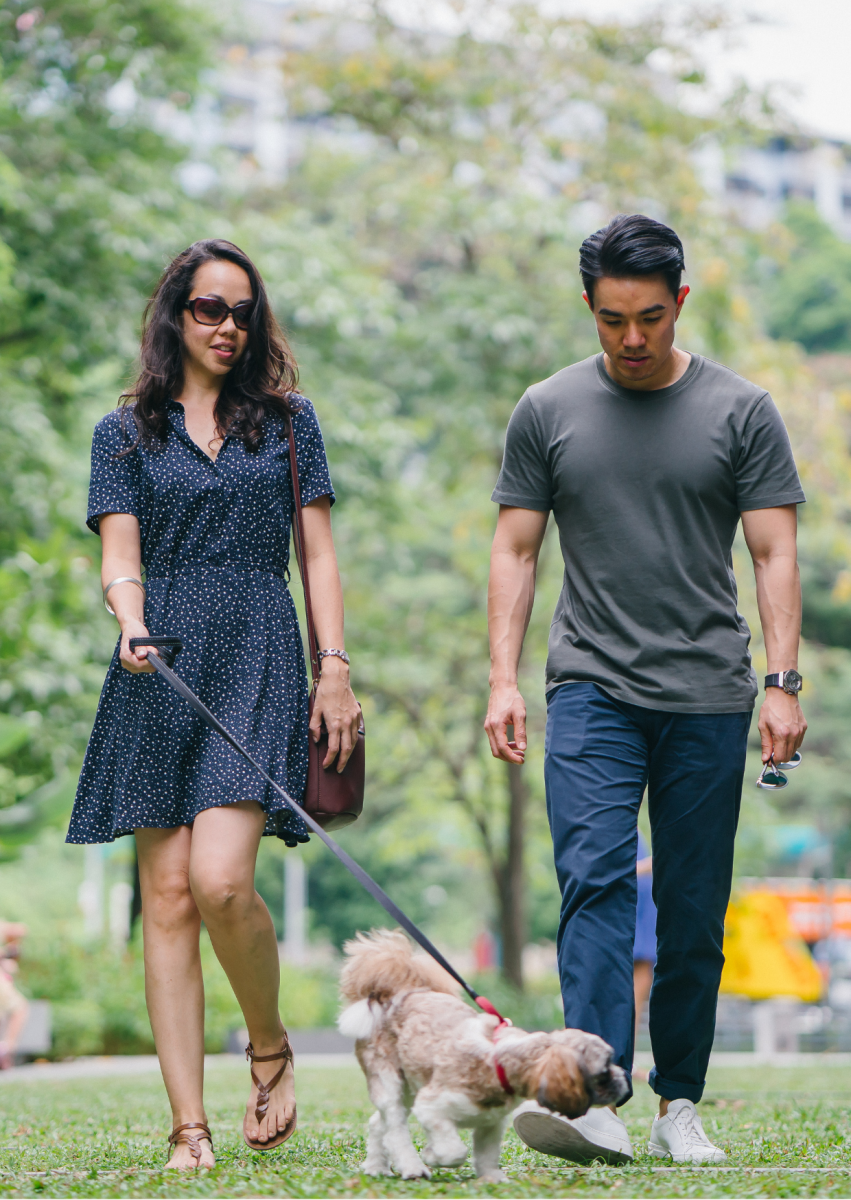 4355 SW 42nd Ave, Miami, FL 33133
With an array of Ficus and banyan trees with thick, twinning trunks dominating the park, you can say that Merrie Christmas Park's standout feature is its lush nature.
But the park offers way more beyond it!
Unlike many Miami parks, Merrie Christmas Park focuses on providing open green space, with only a tiny portion of land paved for sidewalks and playground equipment.
Its rolling lawns make a perfect spot for an on-leash romp or a gentle meandering walk.
It's a sunken park that sits in a natural bowl, safely containing all kinds of play.
There are picnic tables and benches placed under, near, and in front of trees around the park, providing places to rest and give your good dog some pets.
It's the perfect spot to visit with your pup when looking for shade on a warm sunny day!
Whether you want to romp up and down the park's small hills, gaze up into the maze of a banyan tree's branches, or bring a treat and something to read, Merrie Christmas Park is an ideal place to spend a beautiful Miami afternoon with Fido!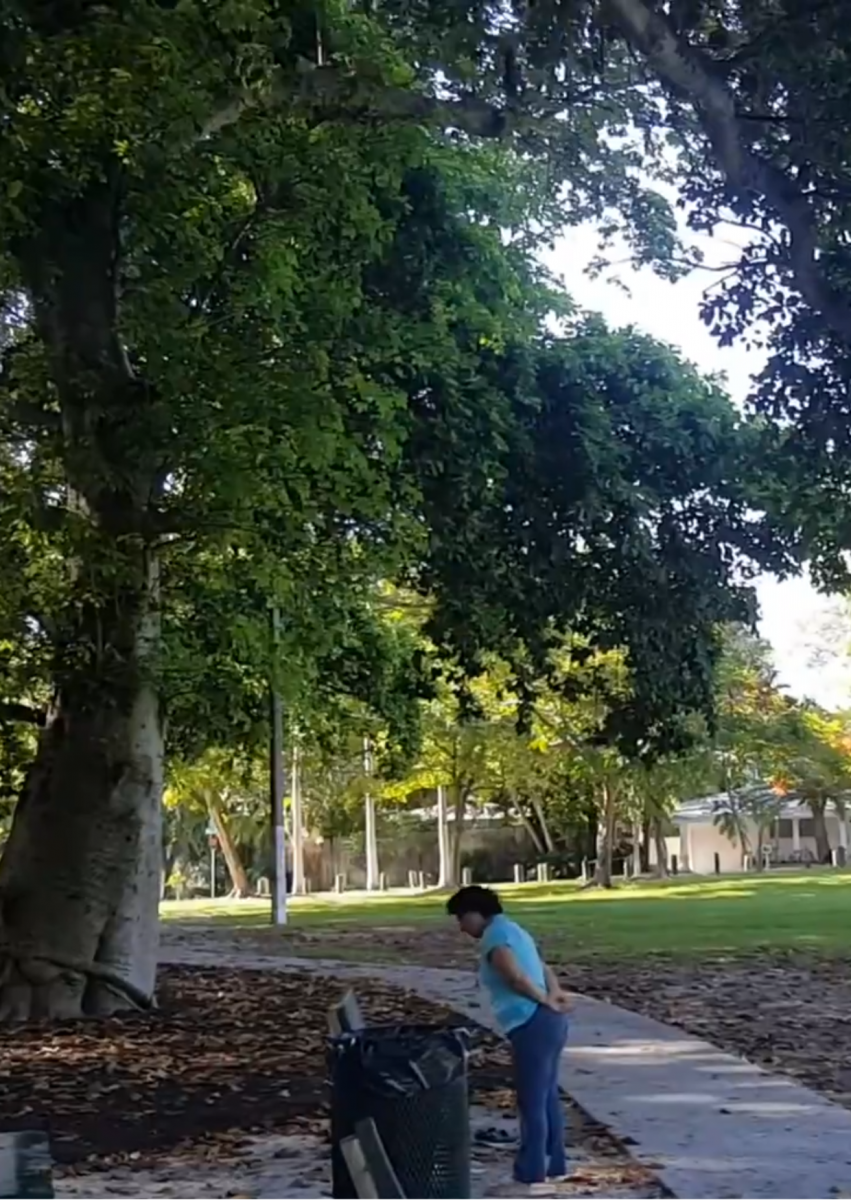 8) Barnacle Historic State Park (Top-Pick!)
3485 Main Hwy, Miami, FL 33133
For a history-filled exploration with your dog, come to Barnacle Historic State Park, home to Coconut Grove's oldest house, built in 1891.
Aside from interesting Historic House tours, the park offers a lush mangrove forest with large, old trees that decorate the perimeters of Biscayne Bay.
Here, you can bird-watch, try your hand at geo-seeking, commune with nature, or simply watch the sailboats pass by on Biscayne Bay with your canine companion.
Remember to keep your pup on a hand-held leash no longer than six feet, and make sure to pick up after him at all times.
While only service dogs are allowed inside the building and the house, The Barnacle Historic State Park is still a Coconut Grove tourist site to enjoy with your pup.
The both of you are sure to enjoy exploring the surrounding 5-acre property!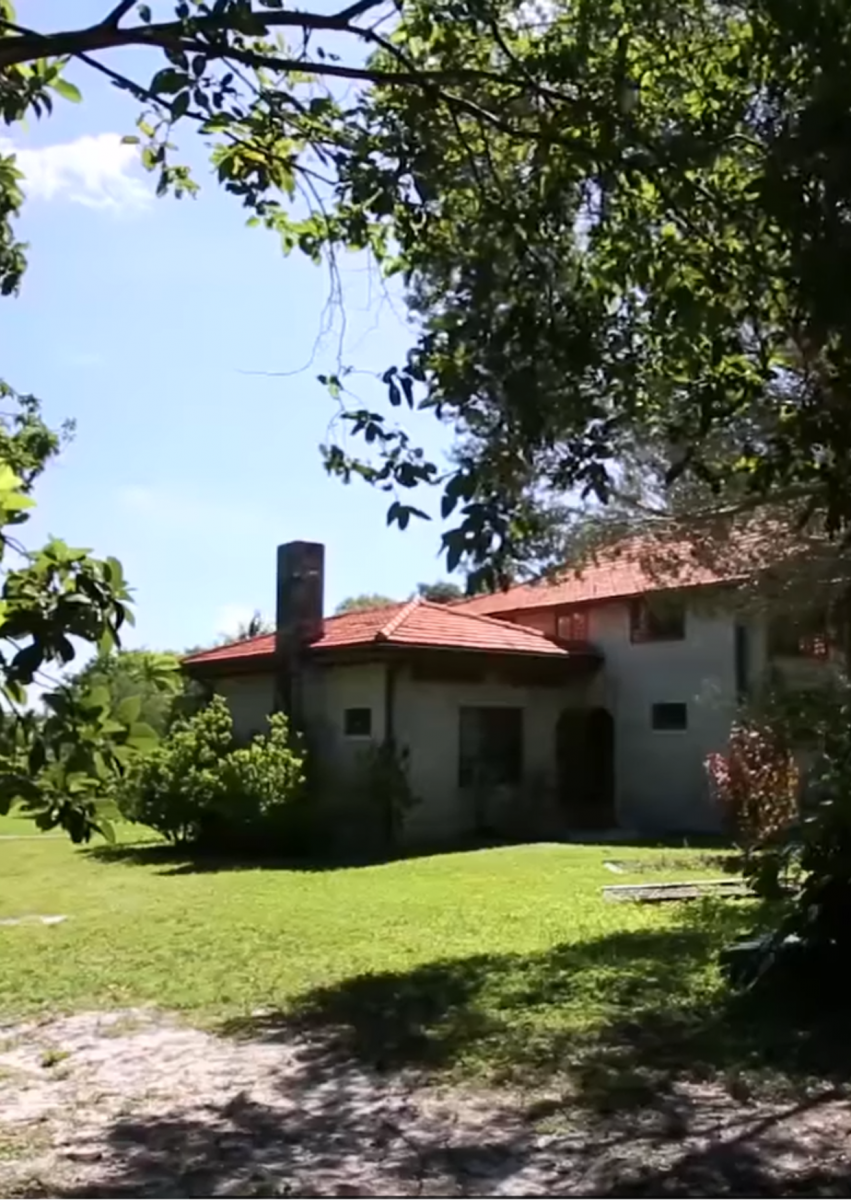 3101 Florida Ave, Miami, FL 33133
A lovely neighborhood park that offers locals, visitors, and pups a green space to relax and enjoy time outdoors, Kirk Munroe Park is, yet again, another nature spot you can visit in Coconut Grove.
The park is a recreational area known for its excellent tennis facilities, including five courts and a wall for practicing or playing solo.
While dogs aren't allowed on the courts, Kirk Munroe Park features plenty of open space and greenery that your dog will love!
Access the open green space directly from the south side on Florida Avenue, where you and your furry companion can hang out.
You'll find an expansive grassy space that Fido can dig its toes into!
The area is fenced in, but dogs will still need to stay leashed within the park.
The tables and grass in this park are the perfect places for a picnic, so why not pack a lunch while you're waiting?
There are also some restaurants along Grand Avenue, just south of Kirk Munroe Park, where you can grab something to go and eat in the park with your best pal.
Other park features include shade trees, a jungle gym, and fitness equipment.
Indeed, Kirk Munroe Park is an ideal place for a family outing, a pass-through on your run for some cross-training, or a break in the shade.
Either way, it's a breath of fresh air!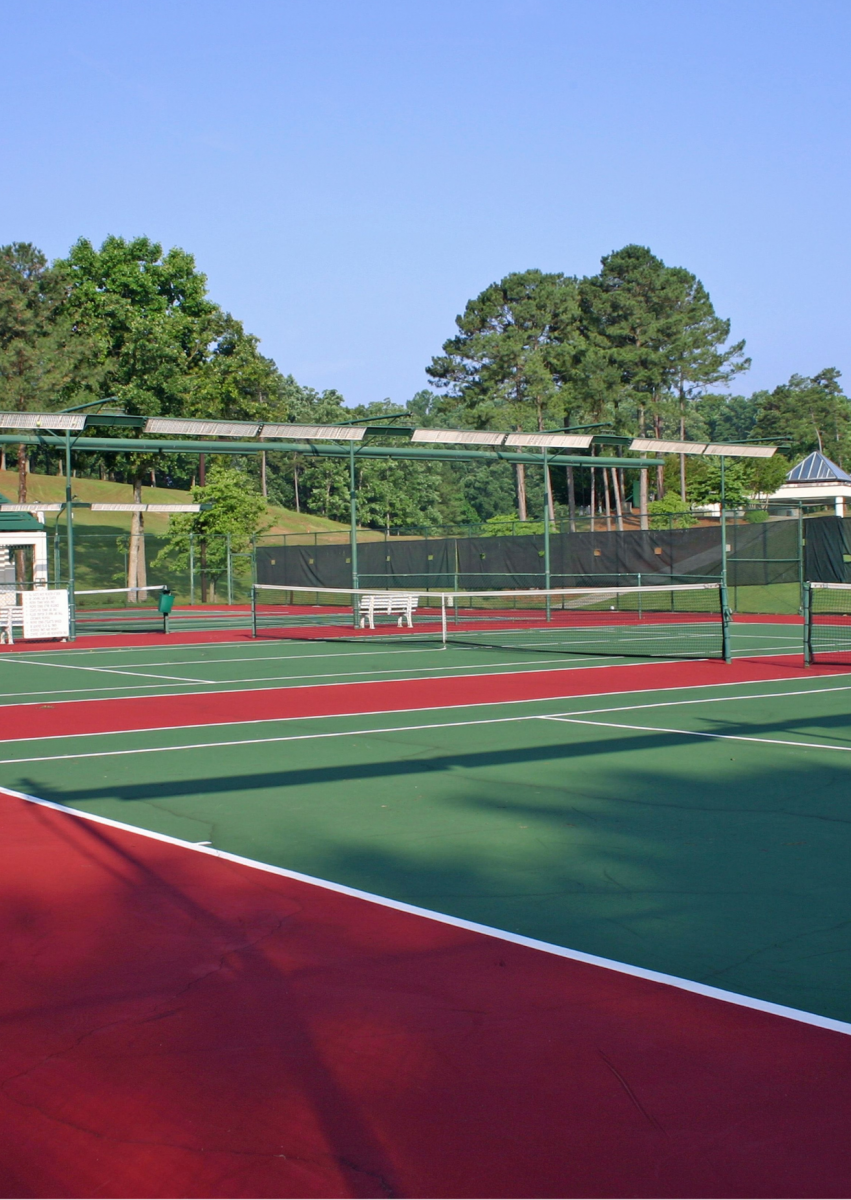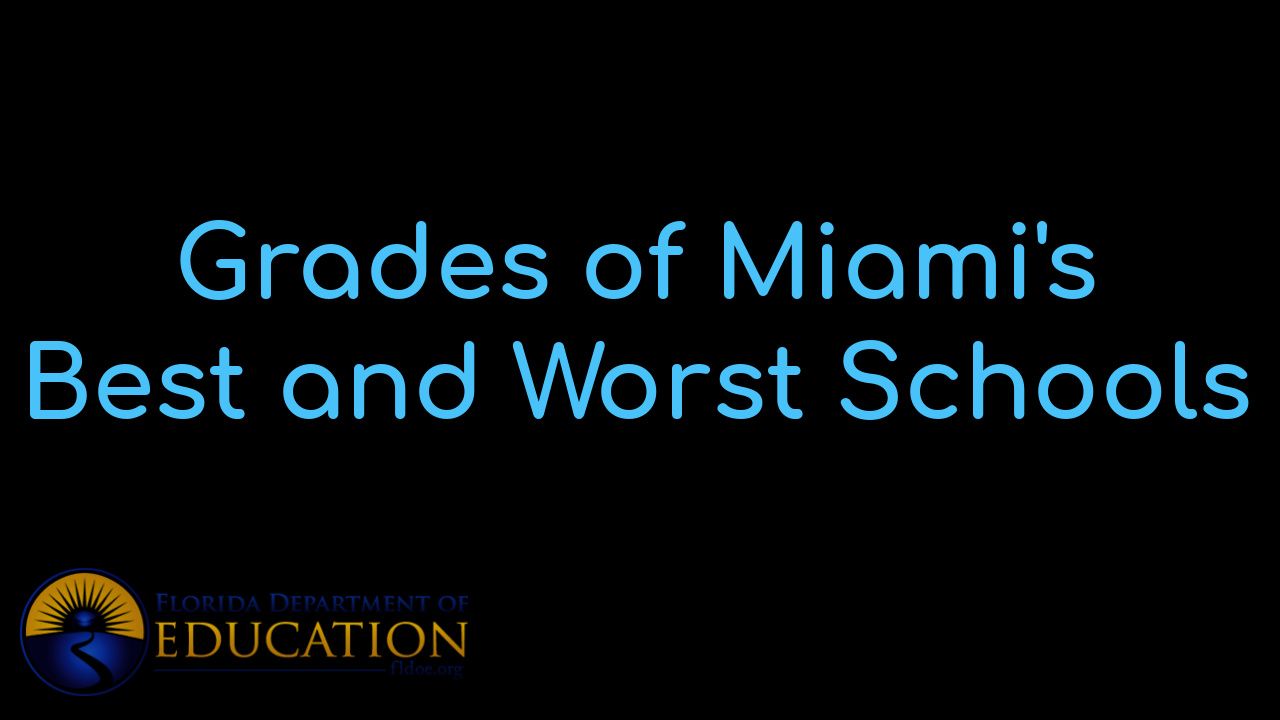 View Miami's BEST schools and the individual grades that each school received. Besides vie...
Who are we?
We are the ALL IN Miami Group out of Miami.
We are Colombian, Filipino, Cuban, German, Japanese, French, Indian, Syrian, and American.
We are Christian, Hindu, and Jewish.
We are many, but we are one.
We sell luxury homes in Miami, Florida.
Although some of our clients are celebrities, athletes, and people you read about online, we also help young adults find their first place to rent when they are ready to live on their own.
First-time buyers?
All the time!
No matter what your situation or price range is, we feel truly blessed and honored to play such a big part in your life.