Dog-Friendly Parks In and Around Little Havana
Prefer listening to audio instead of reading, click the PLAY button below
🎧
Named after the capital city of Cuba, Little Havana is the heart of Miami's Cuban diaspora-- and a vital part of what makes Magic City a dynamic cultural destination you can explore with Fido!
The social and cultural enclave runs west Downtown and Brickell to Douglas Avenue.
Its borders are Miami River to the north and Coral Way to the south.
The neighborhood is known for its constant celebration of Cuban heritage, from historic landmarks and monthly festivities to the country's quirky charms-- cigars, musical instruments, and tropical fruit-- a welcoming first stop for tourists looking to see a "different" Miami-- with a side of plantains.
So, if your traveling plans are long overdue, Little Havana may be the game-changer you seek!
There's no doubt that Fido will have the time of its life in this vibrant community, too!
Here's a list of dog-friendly parks in and around Little Havana.
1) Cuban Memorial Plaza (Top-Pick!)
900 SW 13 AVE, Miami, FL 33135
A memorial park dedicated to Cuban icons, the Cuban Memorial Plaza is a pet-friendly tourist spot you can visit when traveling to Little Havana with Fido!
Nestled in the heart of the city, the famous Little Havana attraction features a bust of Jose Marti, the monument dedicated to the Bay of Pigs Invasion, statues of the Virgin Mary and Tony Izquierdo, a 16-feet long map of Cuba, a bust of Antonio Maceo, and a few small monuments commemorating the Cuban Wars of Independence in the 1800s.
There's also a beautiful ceiba tree which makes for some great photos with the gang and your furry pal!
Indeed, an interesting spot that allows you to get to know Little Havana while checking out the sights with your pup!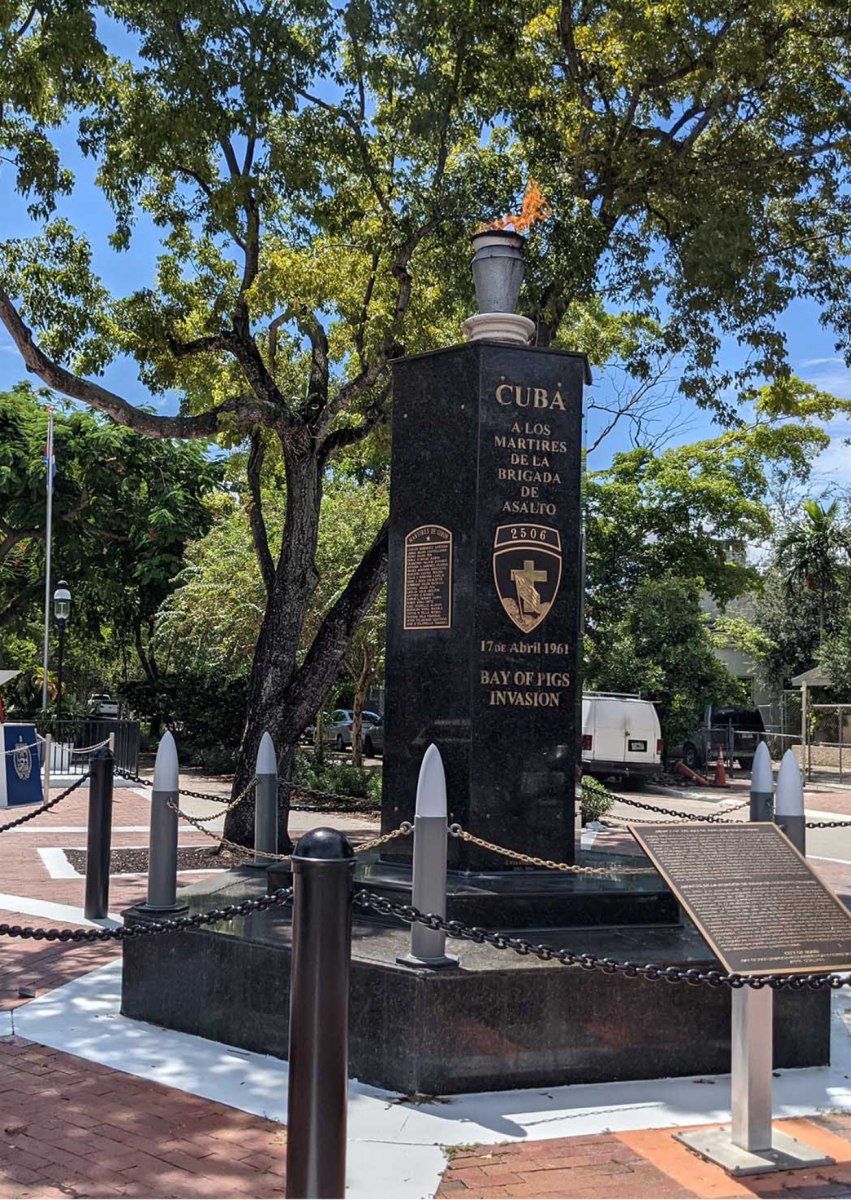 2) EG Sewell Park (Top-Pick!)
1801 NW S River Dr, Miami, FL 33125
A 10.33-acre riverfront park close to the 17th Street Bridge over the Miami River, EG Sewell Park is a picturesque nature enclave that offers enough space to explore with your dogs in Allapattah, a 4-minute drive from Little Havana.
The park has two levels, the upper level offering a playground, barbecue pits, and benches.
In this portion of the park, you can see a historical marker and columns and stairs that are the ruins of the Lawrences' guest house that the city demolished in 1969.
There are also the remains of the water pump Lawrence used to irrigate his garden.
Meanwhile, the lower portion of the park boasts a massive linear green space along the Miami River, providing a beautiful view of the water.
You'll also find caves that belong to the Miccosukee Indian Tribe.
You can also launch a kayak from this park.
Another spacious park you can visit with your buddy. Just make sure it's on a leash.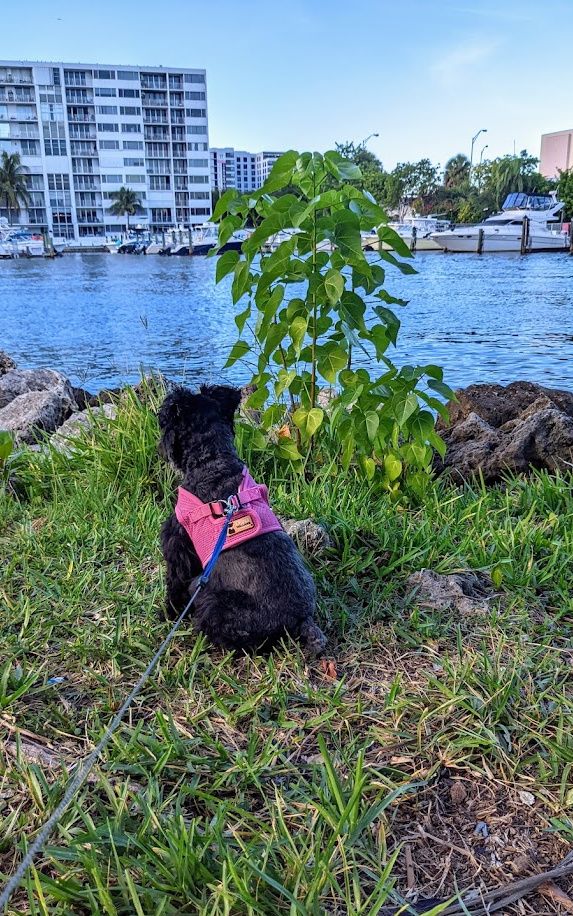 362 SW 4TH ST, Miami, FL 33130
Are you looking for the 'paw'-fect park amidst the city that you and your pup will enjoy?
Brickell's Jose Marti Park may be the answer to your woes, and it's just a 7-minute drive from Little Havana!
An urban recreational center that offers an array of activities that the whole family will enjoy, canine or otherwise, Jose Marti Park features several amenities, such as sports areas for baseball and basketball, outdoor gym equipment, picnic tables, and a playground for the kids.
The park also sits directly on the waterfront, so it's the perfect spot for relaxation, the sound of the ocean waves resounding in your ear!
With little grass in this park, expect tons of cement walkways to stroll on with Fido.
In any case, the park makes up for its lack of grass with several shade trees, where your pup can relax by your side under the trees as you two share a picnic snack or lunch.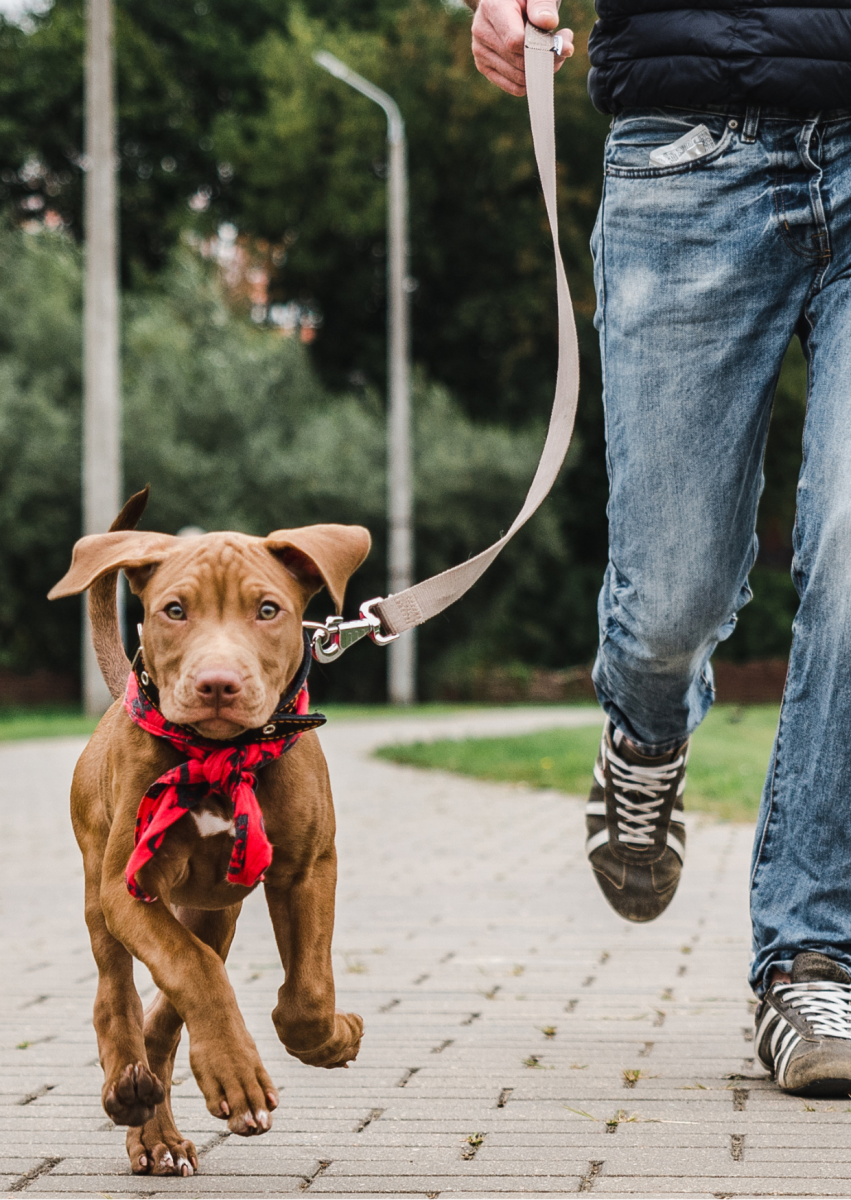 512 Ponce De Leon Blvd., Coral Gables, FL 33134
A small paradise much loved by Coral Gables locals, Rotary Centennial Park serves as the green universe of the city's children, offering various trees and flowering plants, and it's a 5-minute drive from Little Havana.
It has a small visible park treated by pigeons and small birds and boasts ample space for a quick dog walk for Fido.
Rotary Centennial Park is included in the list of dog-friendly parks in Coral Gables and welcomes leashed dogs in its vicinity.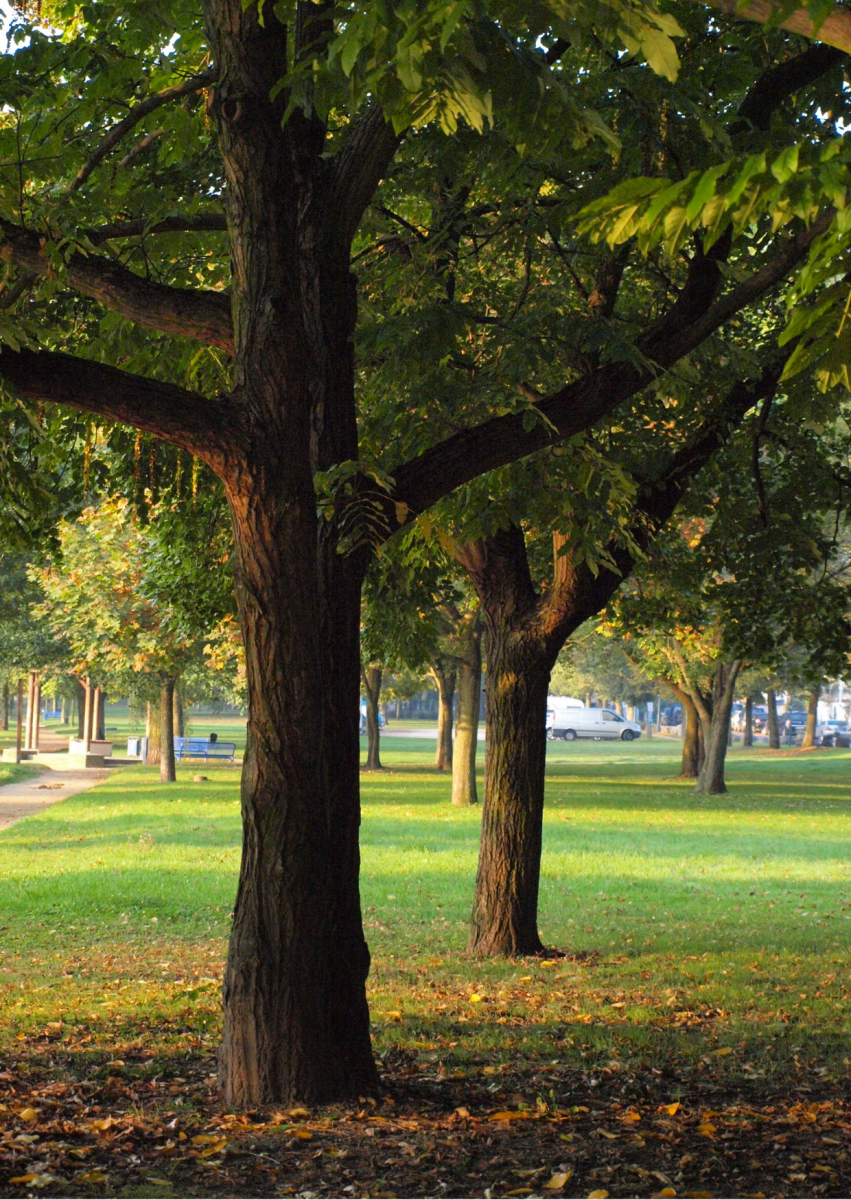 5) Grapeland Heights Park (Top-Pick!)
1550 NW 37th Ave, Miami, FL 33125
Anchored by its famous water park, Grapeland Heights Park is a paw-rrific spot to bring your dog when visiting Little Havana-- it's a five-minute drive!
Safe to say, with its family-friendly activities and top-notch facilities, this recreational destination has something special for every member of the family to enjoy-- even ones with fur!
Although dogs are not allowed to access the water park area, the last day of the season, typically held on the first Sunday in October annually, is an exception.
The day is dedicated solely to pups!
For a fee, Fido may freely swim, splash, and play to their heart's content in the shallow pools at this water park!
Aside from Grapeland Height Park's puppy palooza water day, dogs can look forward to the park's walkways, where you and your furry pal can get your walking groove ON!
Lush green grass lines the property and provides you with the pawrfect spot for a picnic lunch or a game of fetch or tug with your doggo!
Other park amenities include a baseball field, picnic tables, and a playground for the kids.
Dogs are allowed in this park, leashed.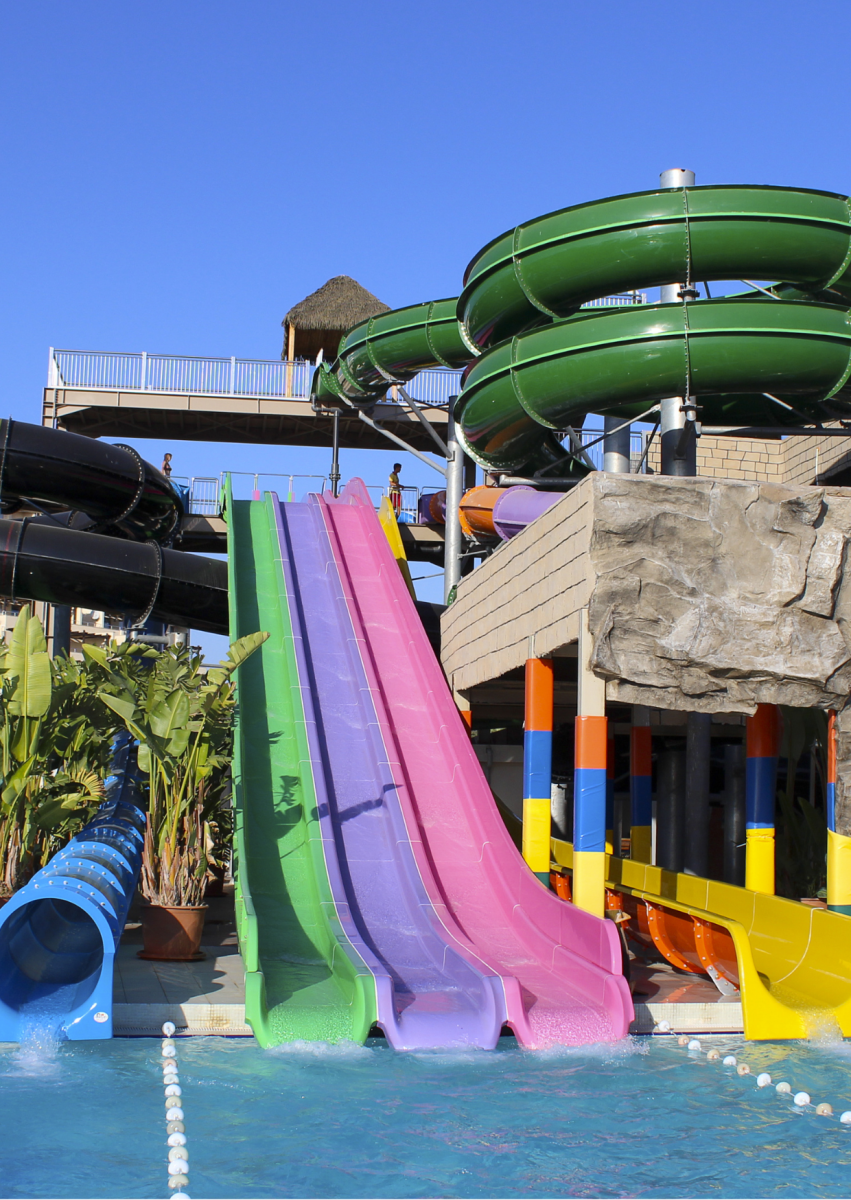 799 SW 4th St, Miami, FL 33130
A compact neighborhood park with a sports area, children's playground, and grassy open space to stroll around with Fido, Riverside Park is a nice spot to visit after a tiring day out, only an 8-minute drive from Little Havana.
Home to several community events and family gatherings, the park boasts a baseball diamond for your exciting baseball games, a basketball court, a kiddy playground full of equipment, and is nearby several restaurants for when you're feeling famished.
It's a paw-some park to bike around or walk the dogs, but be sure to put them on a leash when you visit!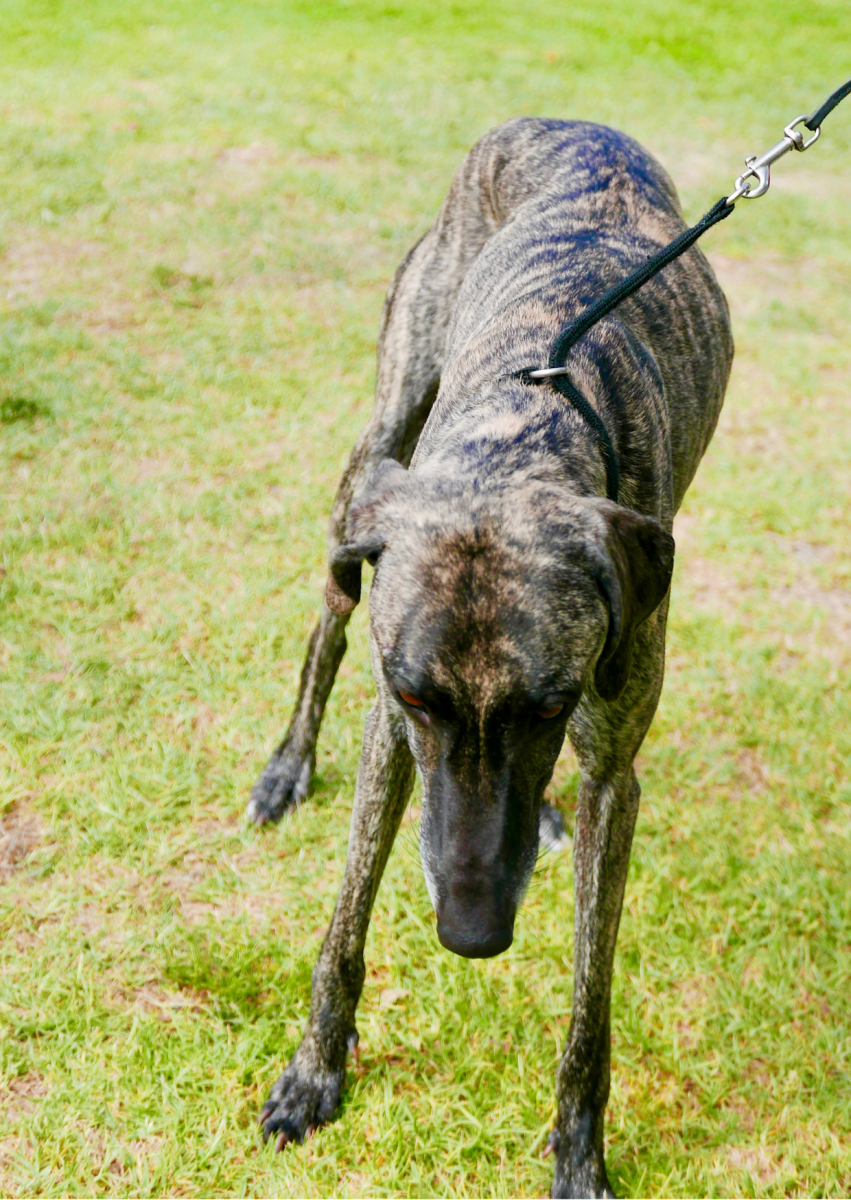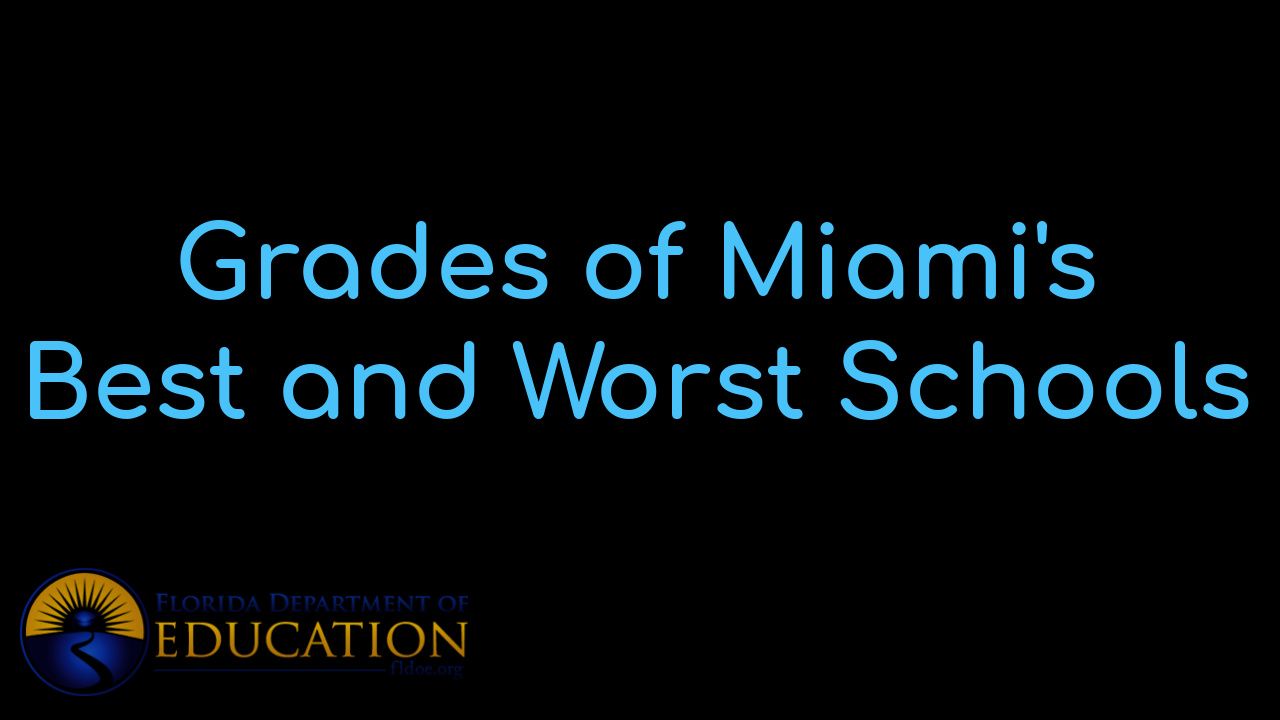 View Miami's BEST schools and the individual grades that each school received. Besides vie...
Who are we?
We are the ALL IN Miami Group out of Miami.
We are Colombian, Filipino, Cuban, German, Japanese, French, Indian, Syrian, and American.
We are Christian, Hindu, and Jewish.
We are many, but we are one.
We sell luxury homes in Miami, Florida.
Although some of our clients are celebrities, athletes, and people you read about online, we also help young adults find their first place to rent when they are ready to live on their own.
First-time buyers?
All the time!
No matter what your situation or price range is, we feel truly blessed and honored to play such a big part in your life.