Dog-Friendly Parks In and Around Florida City
Prefer listening to audio instead of reading, click the PLAY button below
🎧
Drive south of Miami, north of the famous Florida Keys, and you'll find yourself in Florida City, a rural green oasis offering you and your pup a well-deserved downtime from the hustle and bustle of Miami!
One of the southernmost cities in mainland Florida, Florida City is known primarily as a Miami suburb and a major agricultural area.
It lies to the south and west of and is contiguous with Homestead (hence, the greater Homestead-Florida City area), 18 miles southwest of Kendall and 28 miles southwest of Miami.
Florida City is one of the oldest areas in the state, incorporated more than a century ago.
While the neighborhood is an ideal destination for anyone to visit, offering proximity to Miami (the place to be when in Florida), it is often overlooked by tourists due to its more subdued, rural vibe.
But all that's about to change once you uncover all the Florida City nature spots you can explore with Fido!
Yes, dog lovers, this city LOVES its furry travelers!
Here's a list of dog-friendly parks in and around Florida City.
1) Fasulo Park
400 SW 9th Ave Florida City FL 33034
Feast your eyes on Fasulo Park, a nature enclave that offers a safe space for your dogs to explore on a leash!
At Fasulo Park, you can stroll with Fido on a paved walking path winding through its perimeter.
During your walk, you'll pass by a lake, expansive fields, and groves of lush green palm trees.
Be sure to bring your doggy bags and water for your dog to avoid any mishaps during your visit.
When you get famished after your stay, grab lunch with your pup at the nearby Capri restaurant and enjoy an Italian spread, including delicious pasta dishes that feature fresh seafood!
Doggie diners are allowed at the restaurant's outdoor tables, leashed, of course!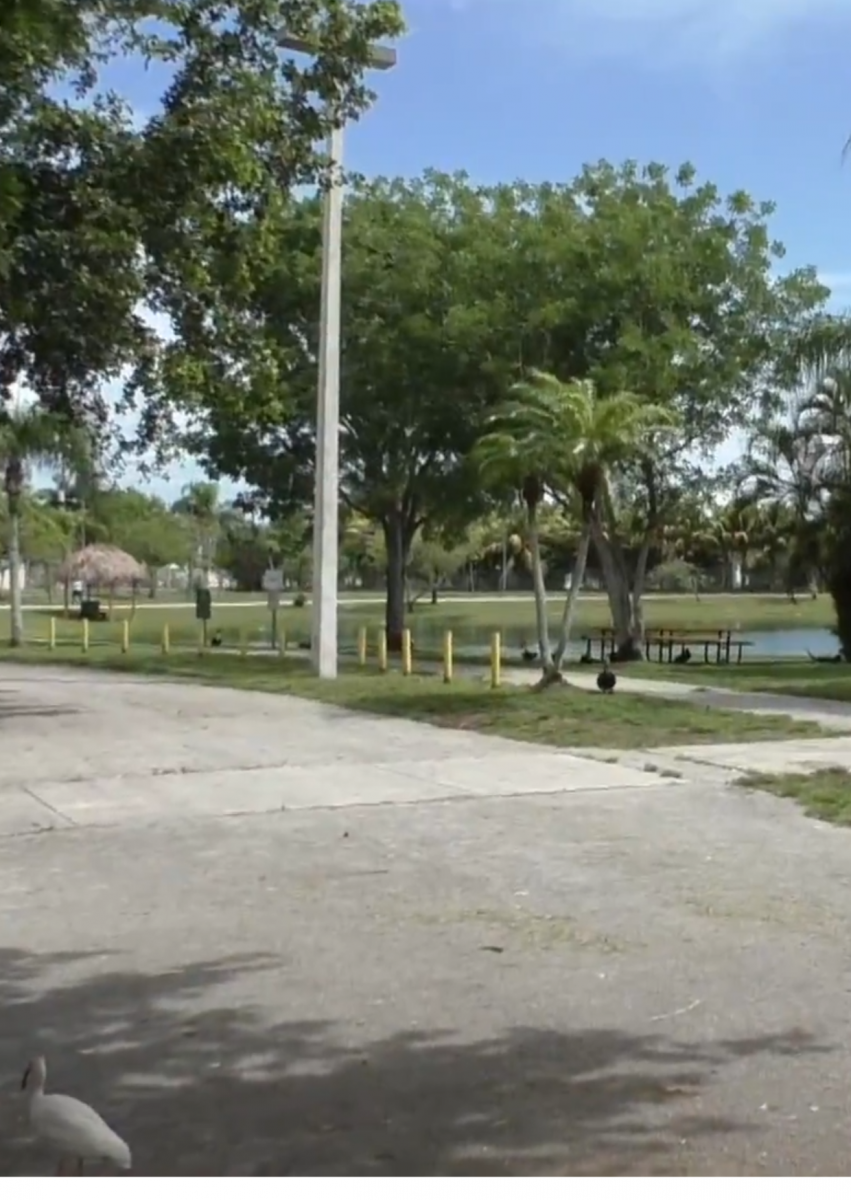 2) Mayor Roscoe Warren Municipal Park (Top-Pick!)
1400 Palm Dr, Homestead, FL 33035
Located in the Greater Homestead-Florida City area, two miles from Florida City is a park where your pup can play off-leash, Mayor Roscoe Warren Municipal Park!
The park offers two gated areas for dogs, one for dogs over 25 lbs and another for small and timid dogs.
Mayor Roscoe Warren Municipal Park also has a 'paw-some' trail you can walk, jog or run with your dog on a leash.
However, note that you'll have to observe certain restrictions for your pup, as not all areas allow dogs.
Water is available in the park, so bring your pup a cup to avoid dehydration.
Other park amenities include a soccer field, volleyball area, basketball court, gazebo, and several pavilions equipped with tables and barbecues.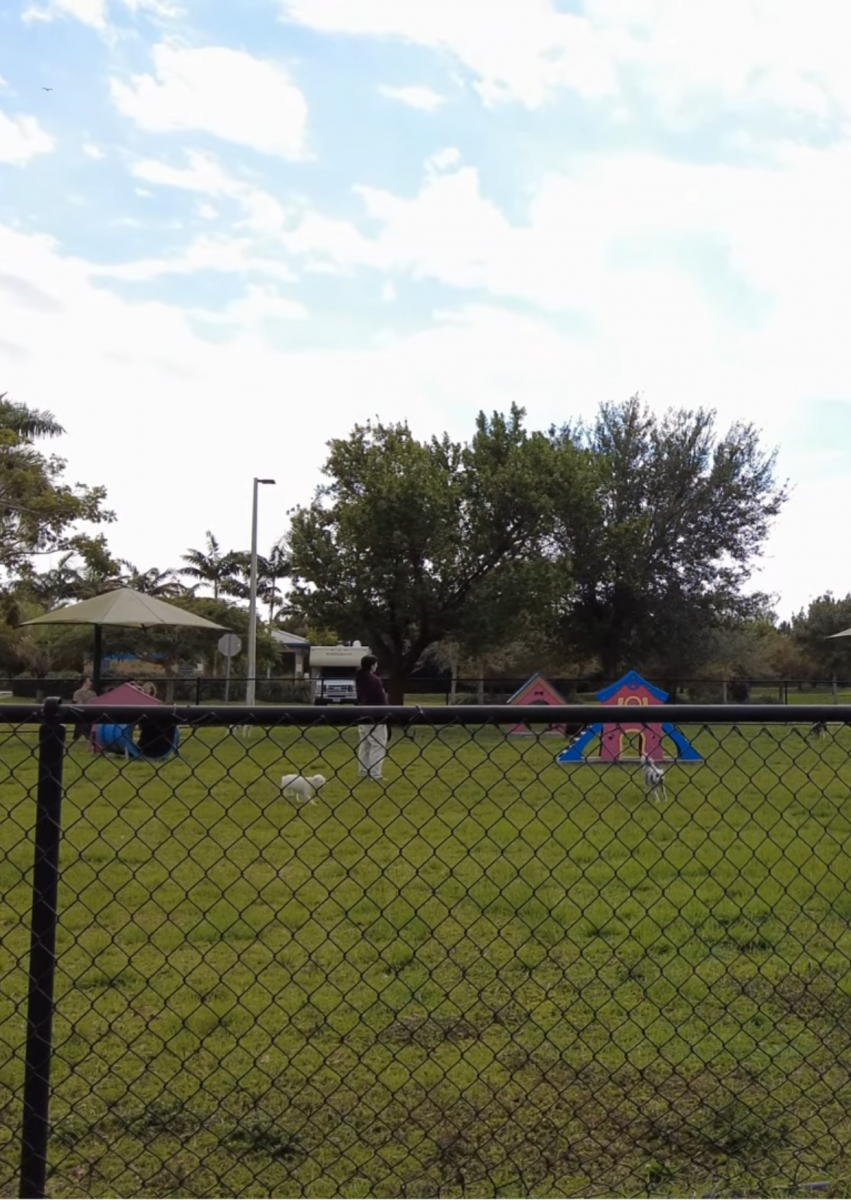 3) James Archer Smith Park (Top-Pick!)
200-398 NW 12th St, Homestead, FL 33030
Another "furr-iffic" park in the Greater Homestead-Florida City area you can bring your pup to is James Archer Smith Park, three miles from Florida City.
At James Archer Smith Park, your dog can enjoy an array of agility equipment, including ramps, tunnels, and platforms. Aside from this, you'll find a separate area for small dogs to play in and doggy water fountains available.
There is also lots of space outside the dog park, but your pup must remain on a leash to walk on the park trails.
The few trees that line the fenced dog park provide a decent amount of shade during most hours of the day.
Doggie bags and garbage cans are located at the entrance to the fenced area.
Other amenities include a kiddie playground, tennis courts, sports fields, public restrooms, pavilions with picnic tables, and a walking path surrounding the park.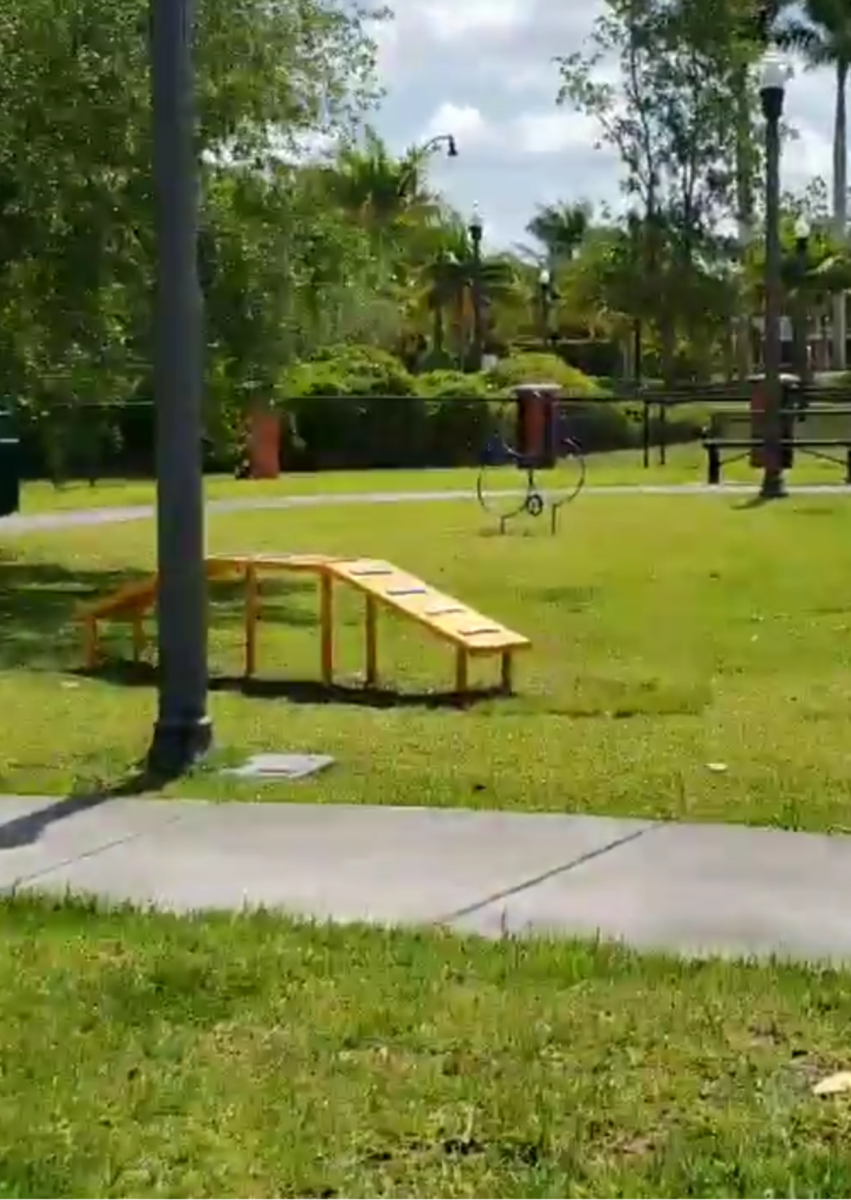 4) Losner Park (Top-Pick!)
104 N. Krome Ave., Homestead, FL 33030
For a quick afternoon walk with your dog around the Greater Homestead-Florida City area, look to Losner Park, a quaint nature spot that offers a few amenities I'm sure you'll enjoy!
Here, you can enjoy several walking/jogging paths with Fido, leashed, a matted playground for the kids, picnic areas for a snack or simple lunch with the family, benches, a stage where community events are held, and a Veterans Memorial area.
Since Losner Park is located in downtown Homestead, it's nearby a lot of restaurants and shops, too, so don't forget to drop by and sneak in some shopping time before you head home.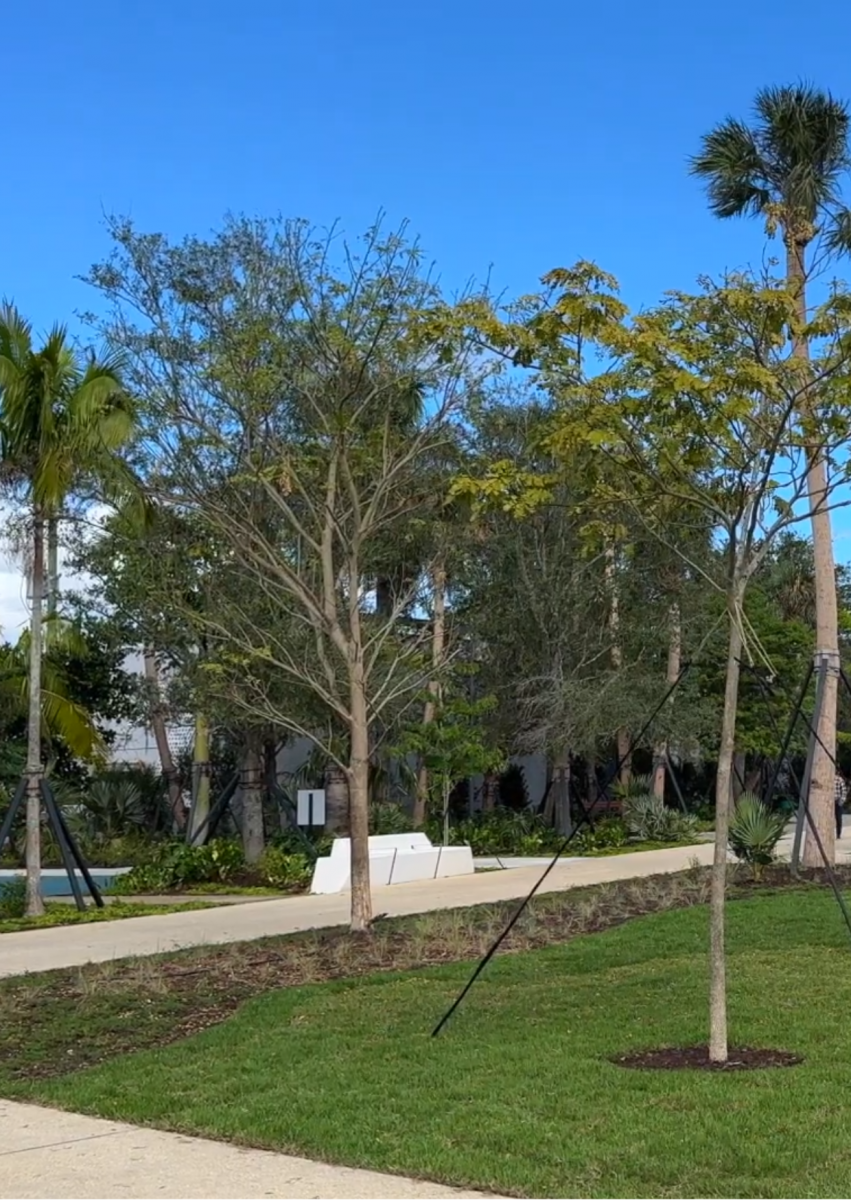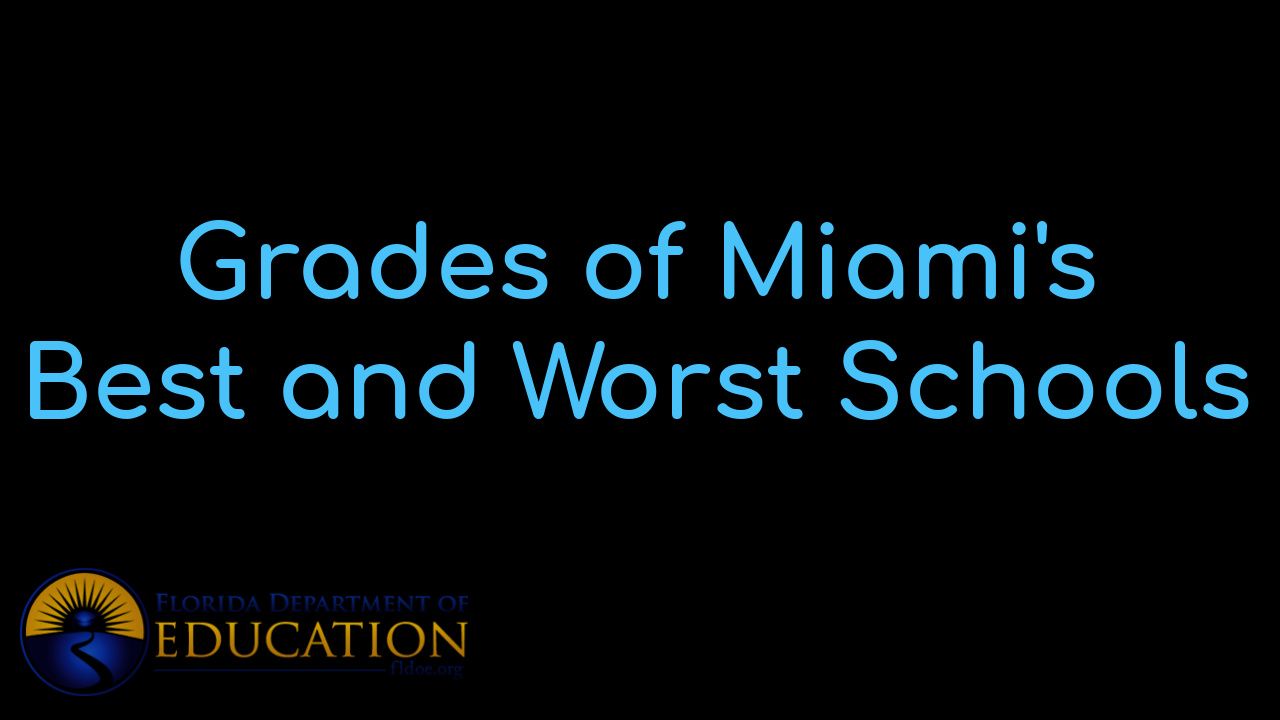 View Miami's BEST schools and the individual grades that each school received. Besides vie...
Who are we?
We are the ALL IN Miami Group out of Miami.
We are Colombian, Filipino, Cuban, German, Japanese, French, Indian, Syrian, and American.
We are Christian, Hindu, and Jewish.
We are many, but we are one.
We sell luxury homes in Miami, Florida.
Although some of our clients are celebrities, athletes, and people you read about online, we also help young adults find their first place to rent when they are ready to live on their own.
First-time buyers?
All the time!
No matter what your situation or price range is, we feel truly blessed and honored to play such a big part in your life.