Capturing Love on Paper: The World of a Hyper-Realistic Pet Portrait Artist
When it comes to capturing the spirit and personality of a beloved pet, there is no one quite like this hyper-realistic pet portrait artist.
With a keen eye for detail and a deep love for animals, Alexandra Rey brings pets to life on paper in a truly breathtaking way.
Specializing in pencil and pastel portraits, this artist has become a go-to for pet owners looking to immortalize their furry friends in art.
Using a photograph as a reference, she spends several hours creating a stunning portrait that truly captures the essence of your pet.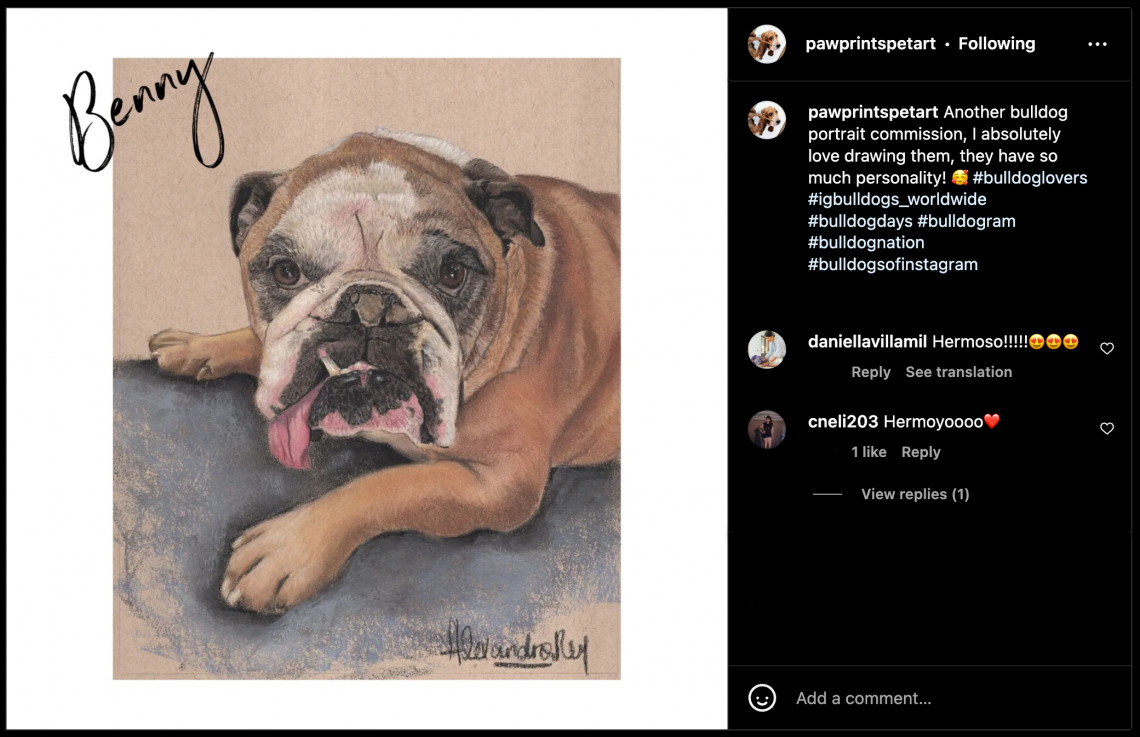 Alexandra's incredible attention to detail is one of the most striking things about her work.
Every strand of fur, every whisker, and every expression is captured with a level of precision that is truly awe-inspiring.
Looking at one of her portraits, it's easy to feel as though you're looking at a photograph rather than a drawing.
But more than just capturing the physical details of a pet, this artist also excels at conveying their personality and spirit.
Whether it's the mischievous glint in a cat's eye or the loyal devotion in a dog's expression, each portrait is infused with the unique qualities that make each pet so special.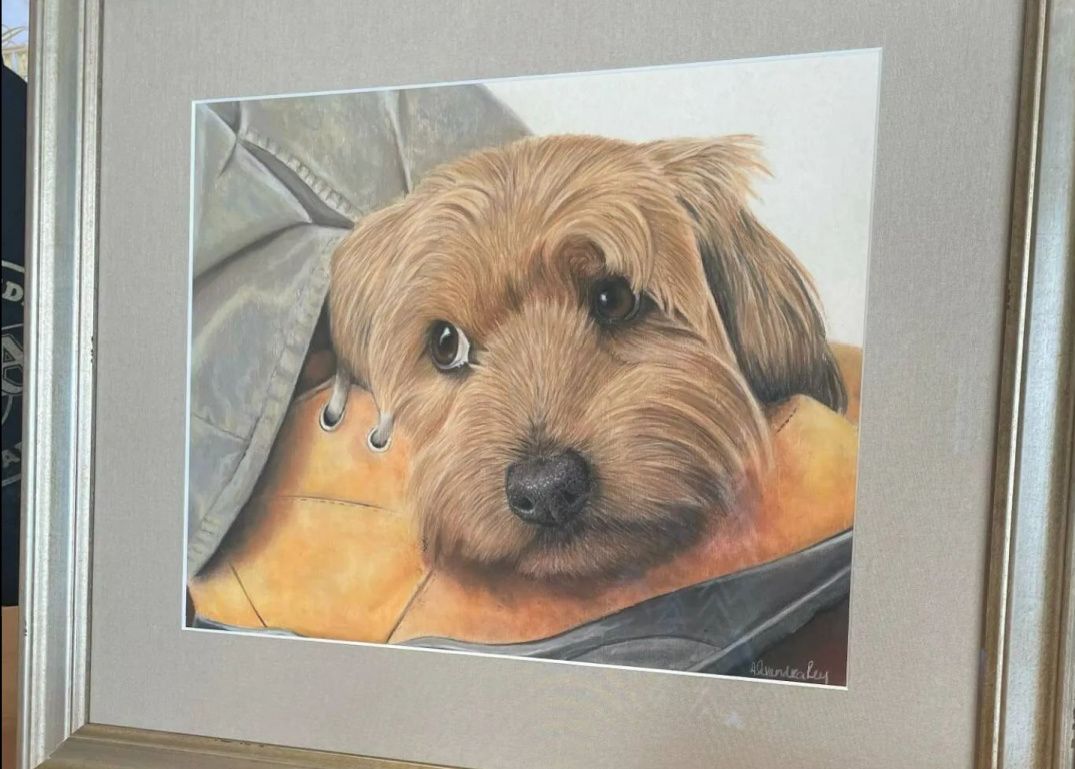 For this artist, the process of drawing animals is about more than just creating a beautiful piece of art.
It's about capturing the love and connection between pets, and their owners and the joy and happiness animals bring our lives.
As she works on each portrait, Alexandra feels as though she is drawing love itself.
She's able to tap into the special bond between pet and owner and translate that love into a work of art that will be treasured for years to come.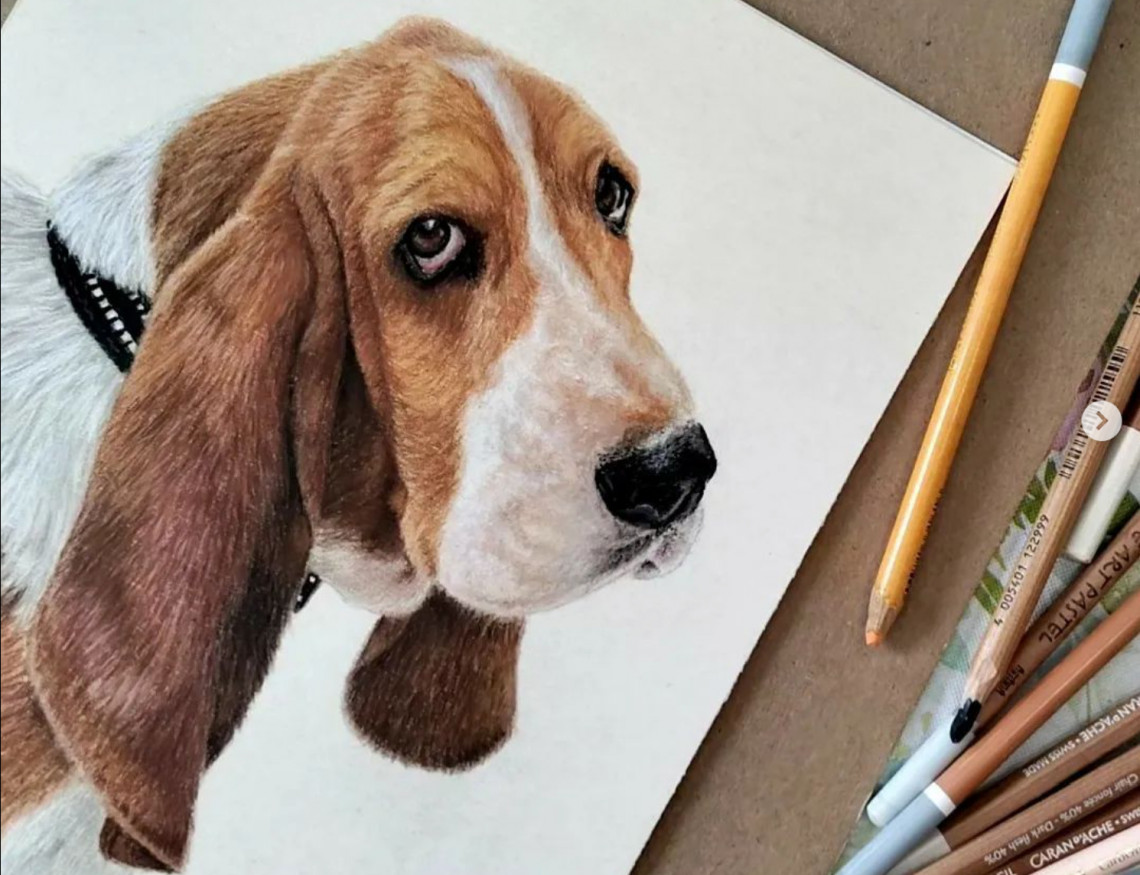 In a world where pets are often seen as mere possessions or accessories, this artist's work serves as a reminder of the incredible bond that can exist between animals and humans.
By capturing that bond in such a stunning and realistic way, she is helping to celebrate the love and joy that pets bring into our lives.
Whether you're a pet owner looking to immortalize your furry friend in a stunning work of art or simply an animal lover who appreciates the beauty and complexity of the animal world, this hyper-realistic pet portrait artist is a true talent to behold.
If you're interested in commissioning a piece or seeing more of her work, visit Alexandra at https://www.etsy.com/shop/PawPrintsPetArt or email her directly at [email protected]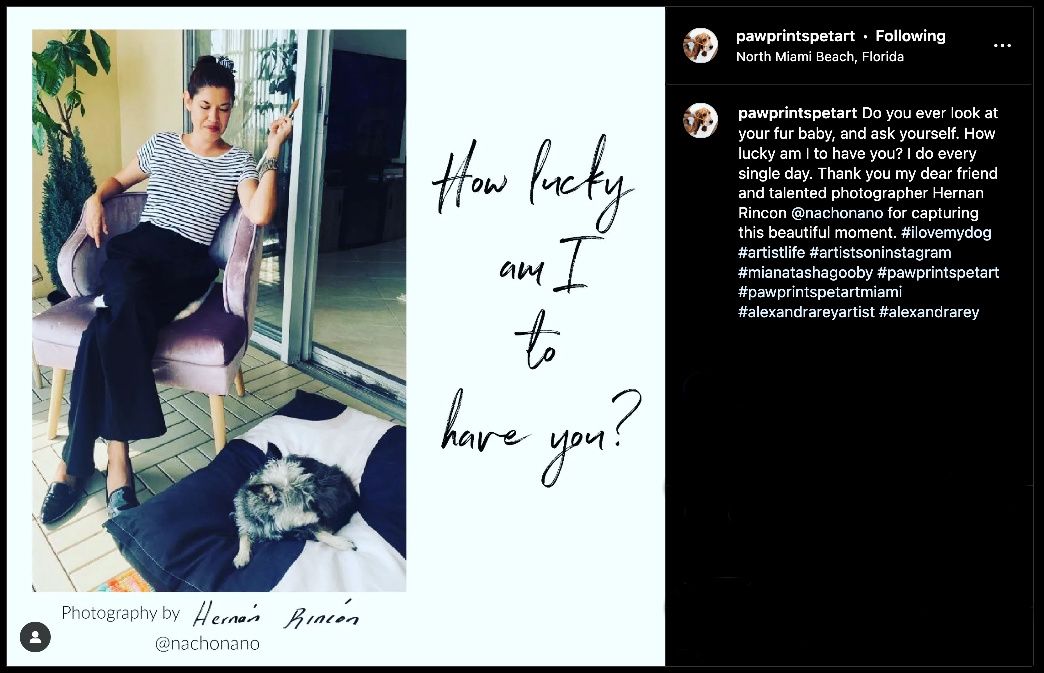 A Little Bit About the Artist
Born and raised in a creative household, Alexandra Rey knew from a young age that she was destined to pursue a career in the arts.
For over 20 years, she has worked tirelessly to hone her craft and perfect her distinctive style.
Drawing inspiration from a wide range of sources, from the natural world to contemporary culture, she has created a diverse and deeply personal body of work.
Her artwork has been exhibited in galleries and museums across the US and has been collected by art lovers and collectors from all walks of life.
She has also been featured in several contemporary art books and magazines.
But perhaps her most unique claim to fame is her work as a pet portrait artist.
Her stunning, hyper-realistic portraits of beloved pets have garnered attention from animal lovers and art enthusiasts alike and were even featured on the popular television program Property Brothers.
Despite her success, Alexandra remains grounded and committed to her work.
She continues to create stunning pieces of art that push the boundaries of what is possible and remains dedicated to sharing her love of art with the world.
If you're interested in commissioning a piece or seeing more of her work, please visit her https://www.etsy.com/shop/PawPrintsPetArt or email her directly at [email protected]
Who are we?
We are the ALL IN Miami Group out of Miami.
We are Colombian, Filipino, Cuban, German, Japanese, French, Indian, Irish, Syrian, and American.
We are Christian, Hindu, and Jewish.
We are many, but we are one.
We sell luxury homes in Miami, Florida.
Although some of our clients are celebrities, athletes, and people you read about online, we also help young adults find their first place to rent when they are ready to live on their own.
First-time buyers?
All the time!
No matter what your situation or price range is, we feel truly blessed and honored to play such a big part in your life.