An In-Depth Look at the Brightline Train Experience in Miami and Beyond
I've been lucky to live in Miami Beach and Miami since I was four years old.
There are so many wonderful things about living here, but public transportation was never one of them.
Traveling in anything but a car was unheard of until we got the Metrorail in 1984.
For me, the Metrorail was for going to jury duty and an occasional Miami Heat game.
It did its job but was never anything I looked forward to. There was and still is nothing fancy about it or its technology.
About two weeks ago, my employer, Compass, and many of our agents and I were invited to go on a behind-the-scenes tour and ride on the new Brightline train.
If you haven't heard about the train, it's something to get totally excited about!
I'll get into all the specifics a little later, but I first wanted to share my day and overall experience with you.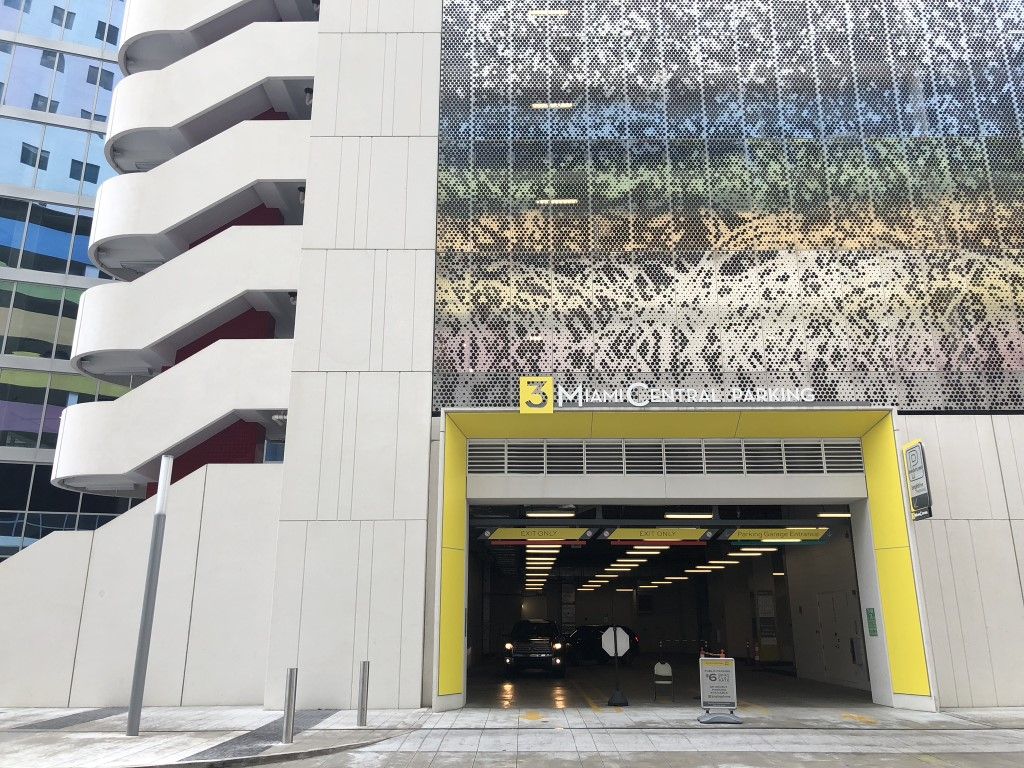 The Brightline station in Miami that I went to is located at 600 NW 1st Ave which is very close to Bayfront Park, American Airlines Arena, and PortMiami.
Across the street from it is a parking lot for those that drove there.
It's a nice facility but when you drive up the ramp, you better pay serious attention to what you are doing because the lane is very tight.
Aside from that, there is plenty of parking with a few areas that are designated for businesses.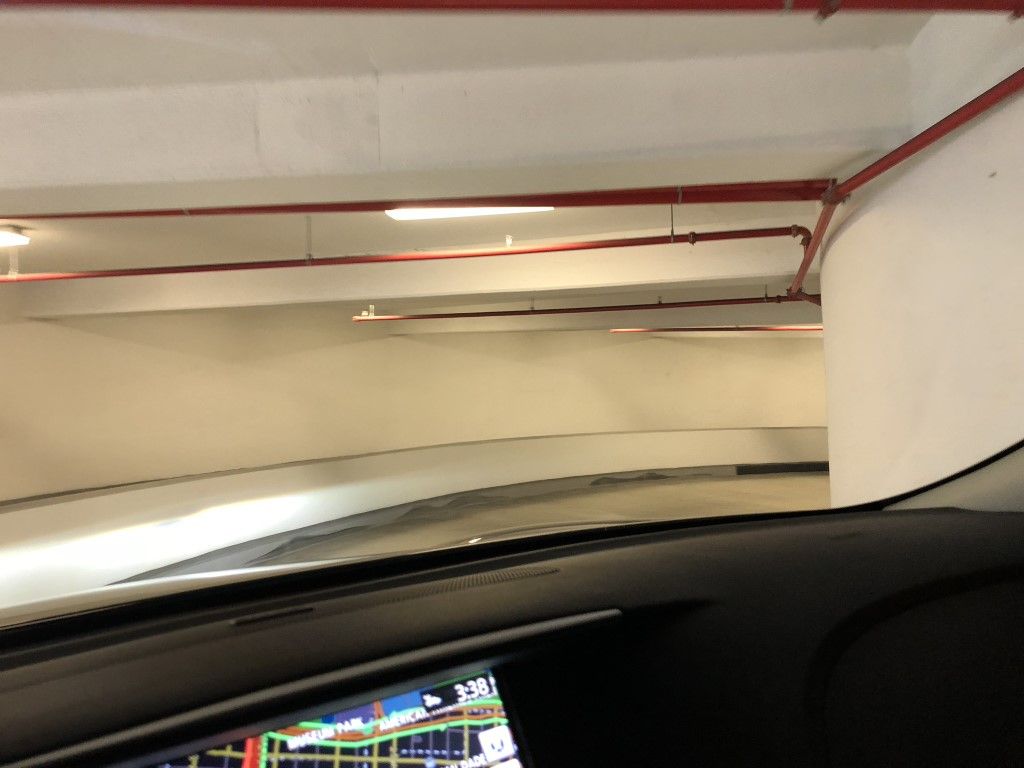 Most of the parking can be paid for by the PayByPhone mobile app.
If I'm not mistaken, it is only $6 per day to park. Since the garage is open 24 hours, I can imagine people parking there and not riding the train.
I'm sure if many people start doing that there will be better monitoring of who actually is parking in the garage.
The walk from the garage to the station takes about two to three minutes.
As I mentioned earlier, it's very close.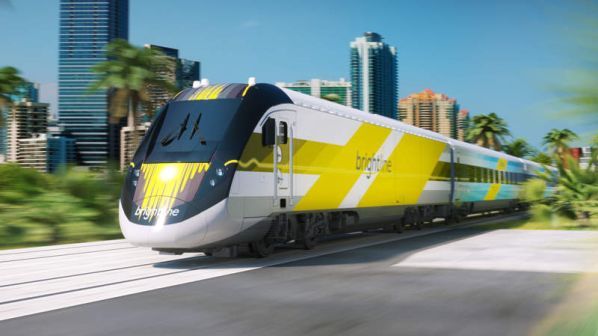 Short video of Miami's Brightline station....
When I got to the train station I was stunned at how beautiful it looked. Since I'm used to the Metrorail stations, I wasn't expecting it to look nice.

Brightline is catering to a much different customer than the Metrorail or any other types of public transportation services in South Florida.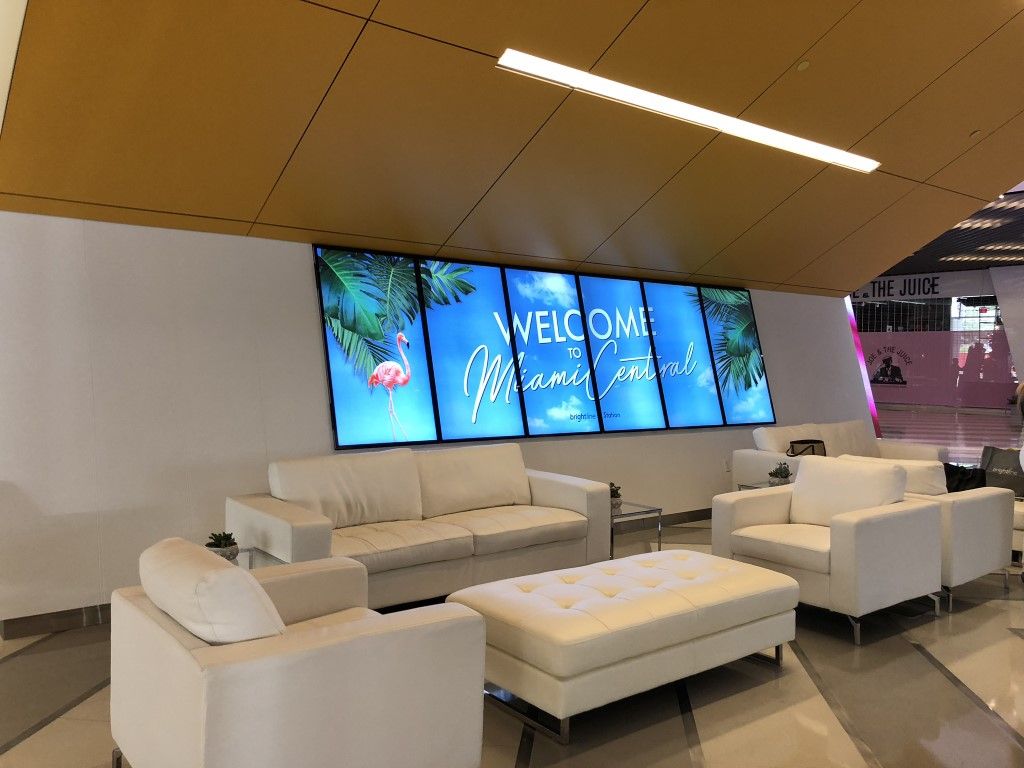 In fact, at the station, they have conference rooms with great views that businesses can rent out.
It's actually a pretty cool idea because it's not too far from Brickell and Downtown, parking is really cheap and convenient, and it's a location that most people will find exciting because they have never been there before.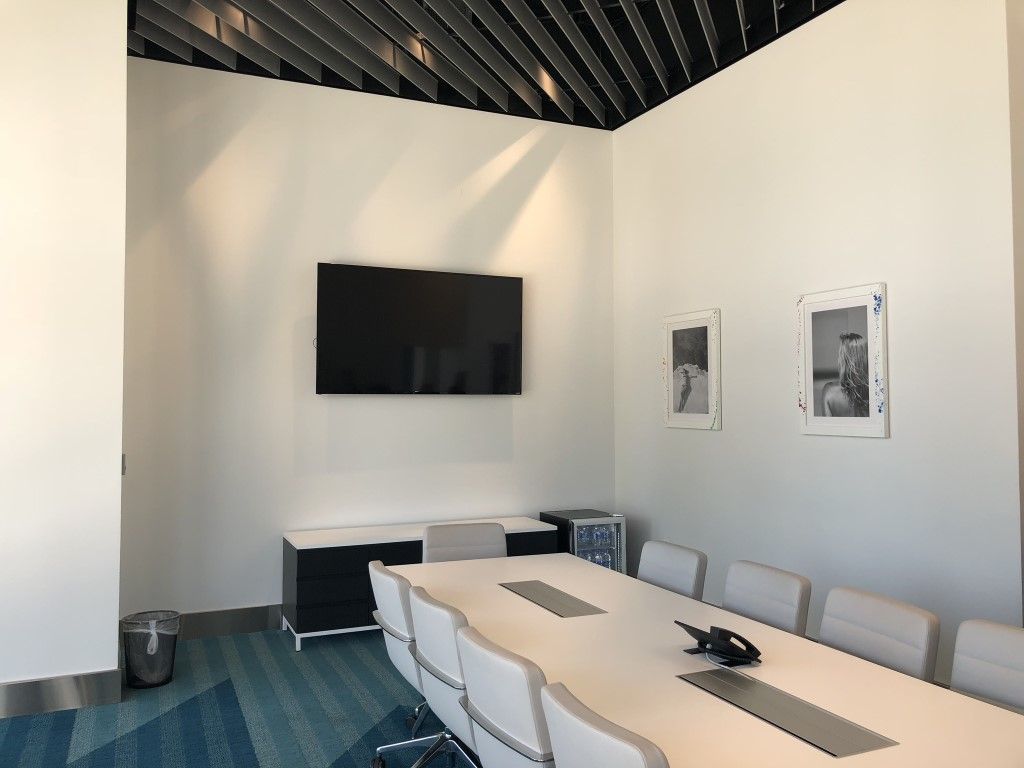 Karen Sorota, a sales manager at Brightline, was kind enough to give many of my coworkers and me a VIP tour around the facility and on the train.
She is an expert on everything Brightline and is totally customer service-focused.
While we are touring the station, I can't help but notice how clean and bright it is inside.
Everyone that works there is extremely friendly, almost like I'm at Disney World.
There is also some cool artwork.
A big yellow hashtag with 305 is displayed right when you walk in.
It's a crowd favorite because it seems like everyone is taking photos of it, mostly selfies and then posting to Instagram.
It was a very smart idea to put the hashtag in front of the 305 art piece.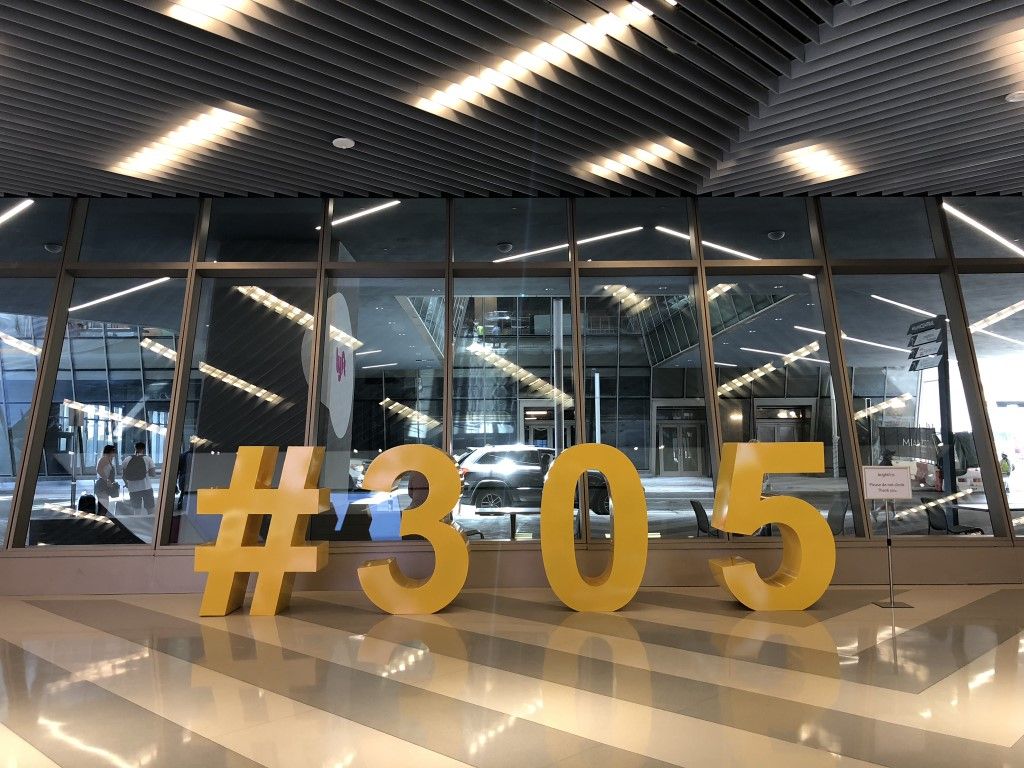 On the first floor of the station, there's a rental car booth, a place to measure and check in baggage (similar to the airport), a juice bar, and a nifty section that allows you to purchase tickets on your own in an easy to do high tech way.
Above that area are plenty of ads for MSC Cruises.
As you get up to the second floor, you see a high-definition photo of dumplings in a bowl with chopsticks advertising the upcoming food court called CentralFare.
The ad says that there will be twenty delicious eateries coming soon.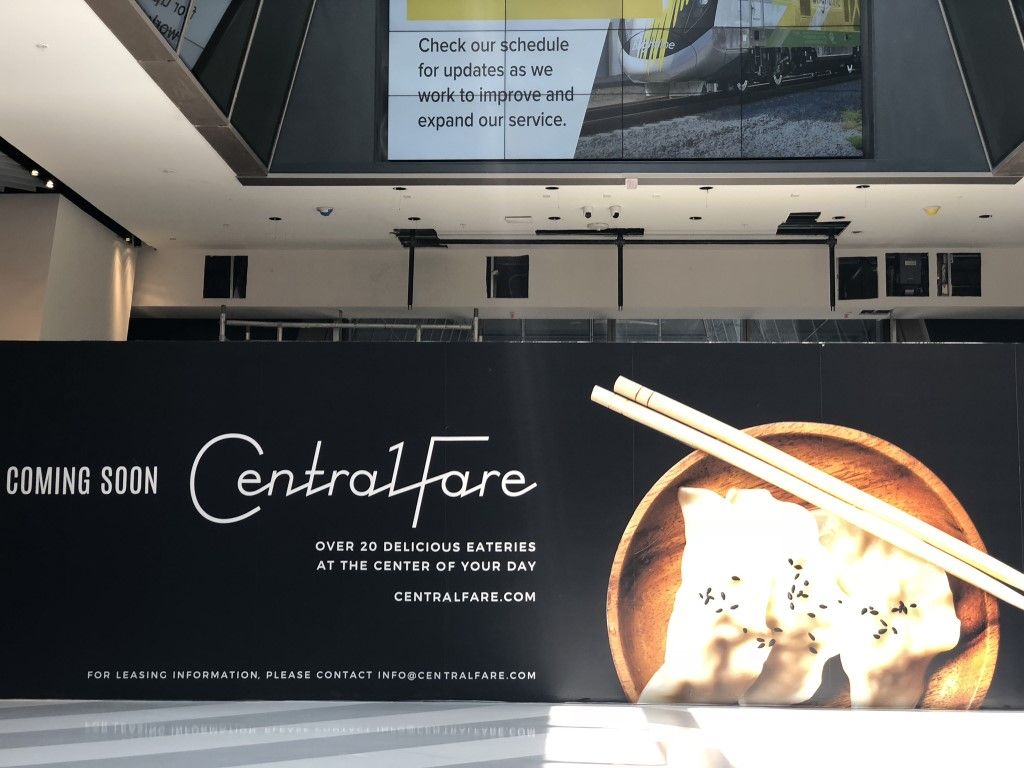 There are also a couple of food bars that have Starbucks-type snacks and sandwiches and even alcohol to purchase.
Just like downstairs, everyone is extremely friendly and seems genuinely happy to have you there.
There's also plenty of Lyft advertising everywhere which makes a lot of sense.
Many people that are traveling from Palm Beach, Ft Lauderdale, or Orlando in the future won't have any transportation when they arrive at their destinations.
Unlike airports that are filled with taxis, there's no sign of them anywhere because of Lyft's advertising.
There are two sections on the second floor for people to wait for their train rides.
Since there are hourly departures, you will most probably have to wait for a little time before your train is ready to leave.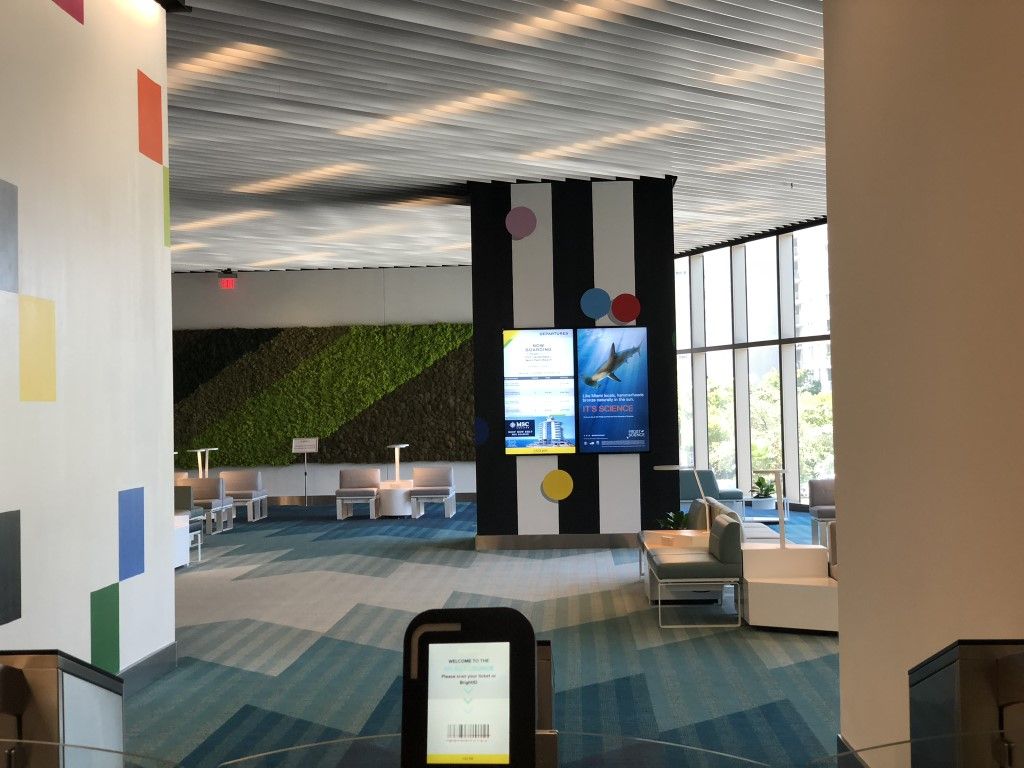 One of the sections is for most riders (called Smart) and the other one is for VIP riders (called Select).
The VIP riders get a nicer seat, complimentary snacks and drinks (including alcohol), and no additional fees for baggage.
Every seat on the train, regardless of price, is very comfortable, have their own charging outlet, and complimentary WiFi.
The ticket prices currently are very inexpensive.
The less expensive tickets (Smart) only cost $15 from Miami to Ft Lauderdale and $20 from Miami to West Palm Beach.
The "first class" tickets cost $20 from Miami to Ft Lauderdale and $30 from Miami to West Palm Beach.
Make sure to factor to double the price if you are going on a round trip.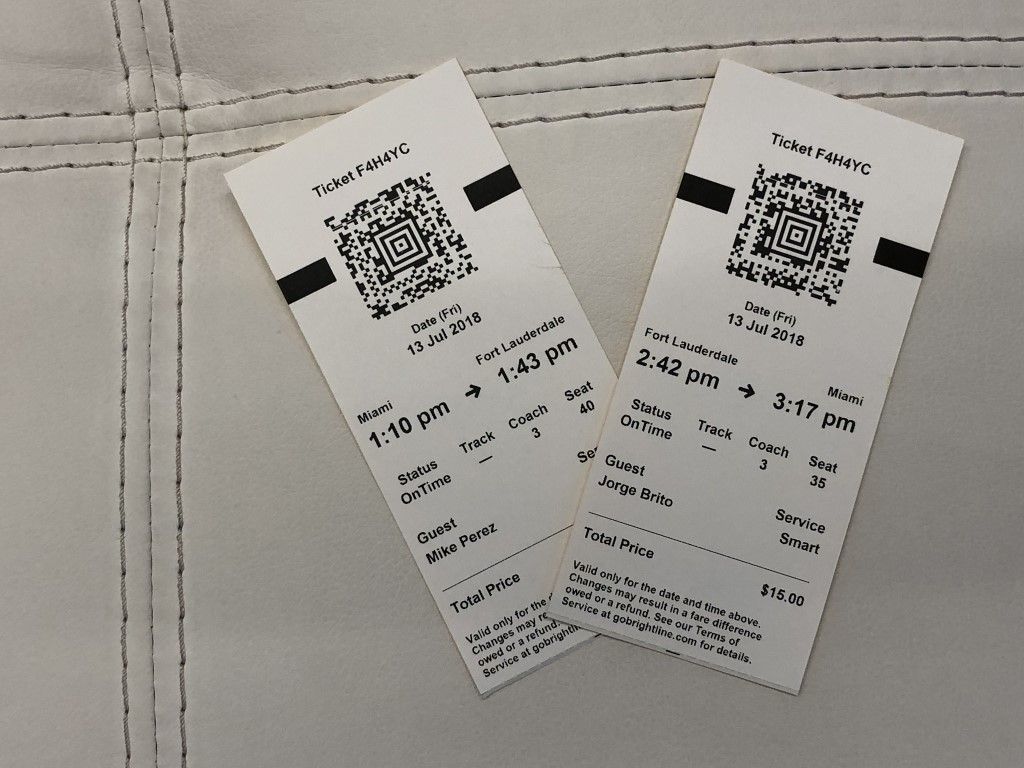 When you first go outside by the train track, you'll notice how clean everything is and how cool all the symbols are. It's as if Apple was hired to create them.
Once you get on the train, you have to stop by the bathroom and check it out!
It is "brought to you by Dyson" and spacious, clean, and futuristic looking.
The door even opens and closes automatically when you press a button.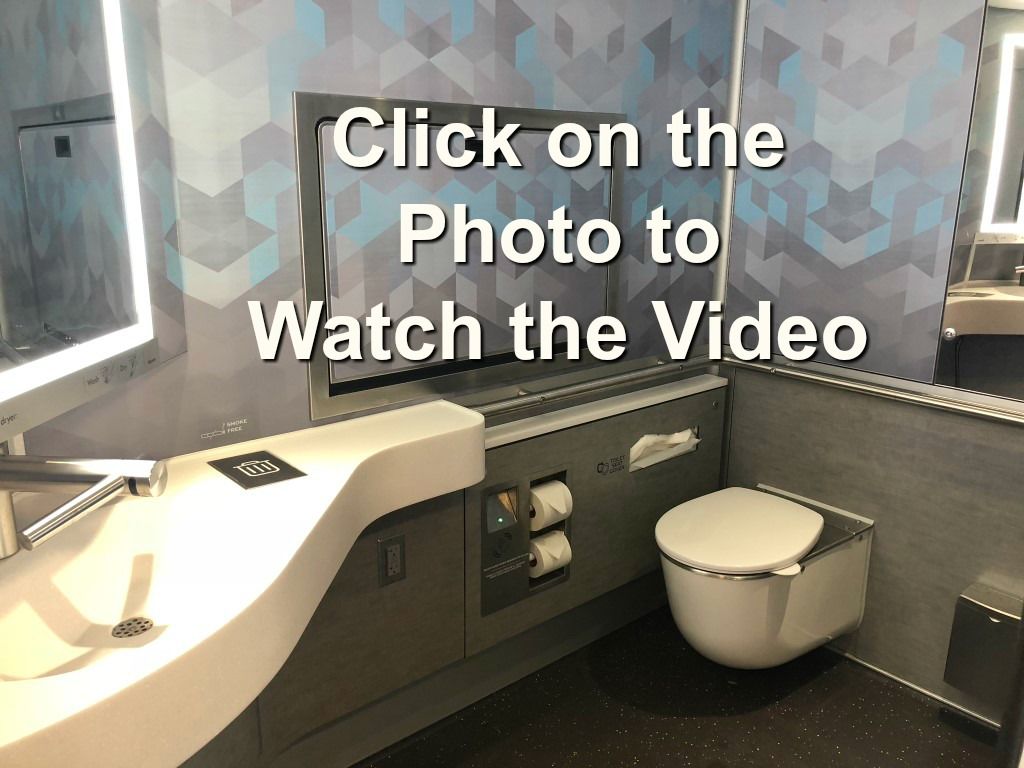 The train ride is extremely smooth and it feels like there is no way that you are traveling 79 miles per hour.
It feels like you are going 20 mph.
Nowadays more and more places are offering free WiFi.
The problem is that the download speed is usually similar to free WiFi in a hotel, which is something that no one wants to deal with.
I timed the speed of the free WiFi on the train and it was blisteringly fast.
I'm sure that many of the people that are riding on the Brightline will be using their laptops.
So the fast speeds will make the ride go by really quickly.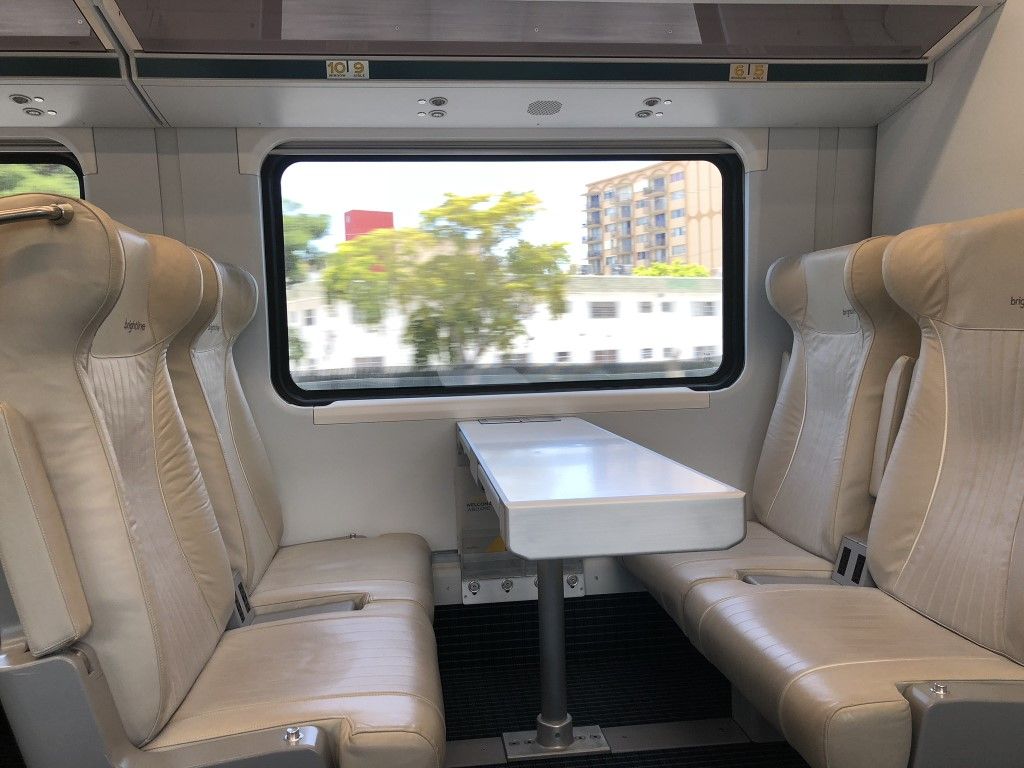 Throughout the ride, it's very enjoyable to look outside and see all the views.
In today's hashtag world, I can only imagine how many of these different views we will see on social media that have #GoBrightline and anything else related to Brightline.
The ride from Miami to Ft Lauderdale took only 28 minutes.
In fact, when we arrived, I was hoping the ride would be a little bit longer.
I had the choice of waiting a bit and then hopping on the train going to West Palm Beach.
The ride would have only taken 44 minutes to get there.
Not bad at all.
I had to meet a client later that evening so I wasn't able to make the trip.
My friends that went on that ride loved that the station in West Palm Beach is right next to CityPlace.
They said the ride was just as smooth as the other one.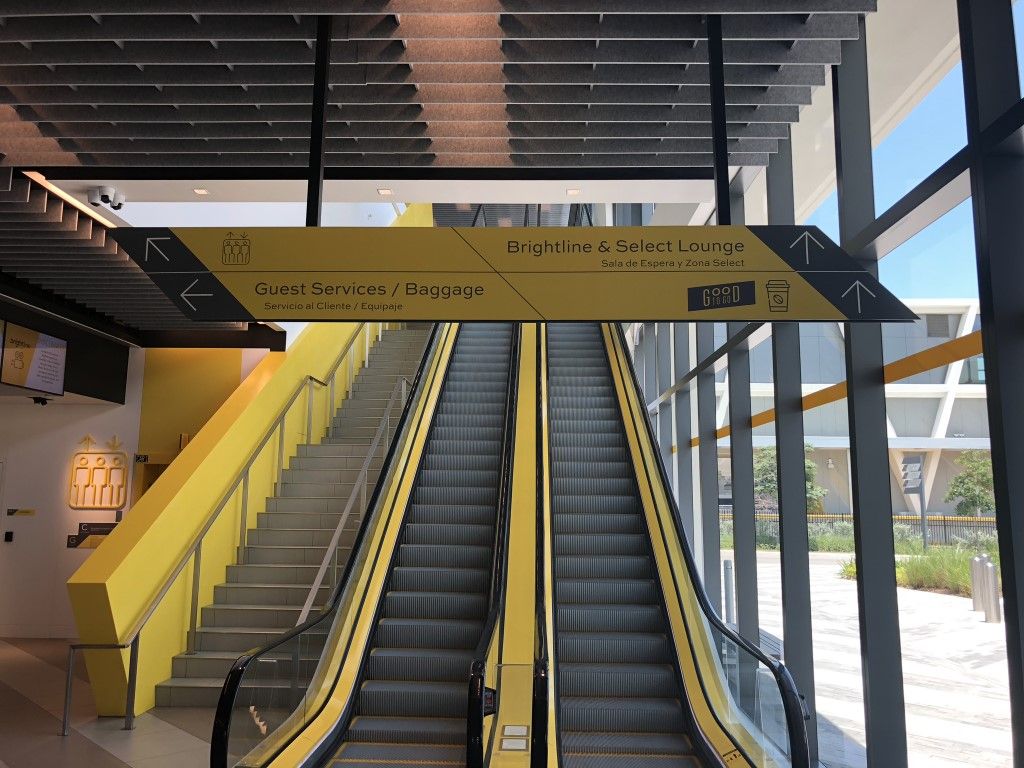 The ride back to Miami from Ft Lauderdale took us 35 minutes.
As before it was an enjoyable ride and quiet enough to have a normal conversation without raising our voices.
When we returned back to the Miami station, the thing I was thinking about most is how much I wanted to ride on the Brightline again.
If you haven't been on the Brightline yet, I would highly recommend doing so.
Karen Sorota, the Brightline sales manager that was so kind to us during our trip and tour, would love to help you if you need anything.
Her contact information is below for those of you looking to save money by purchasing tickets in packages.
Karen Sorota
Brightline Sales Manager
(786) 956-0720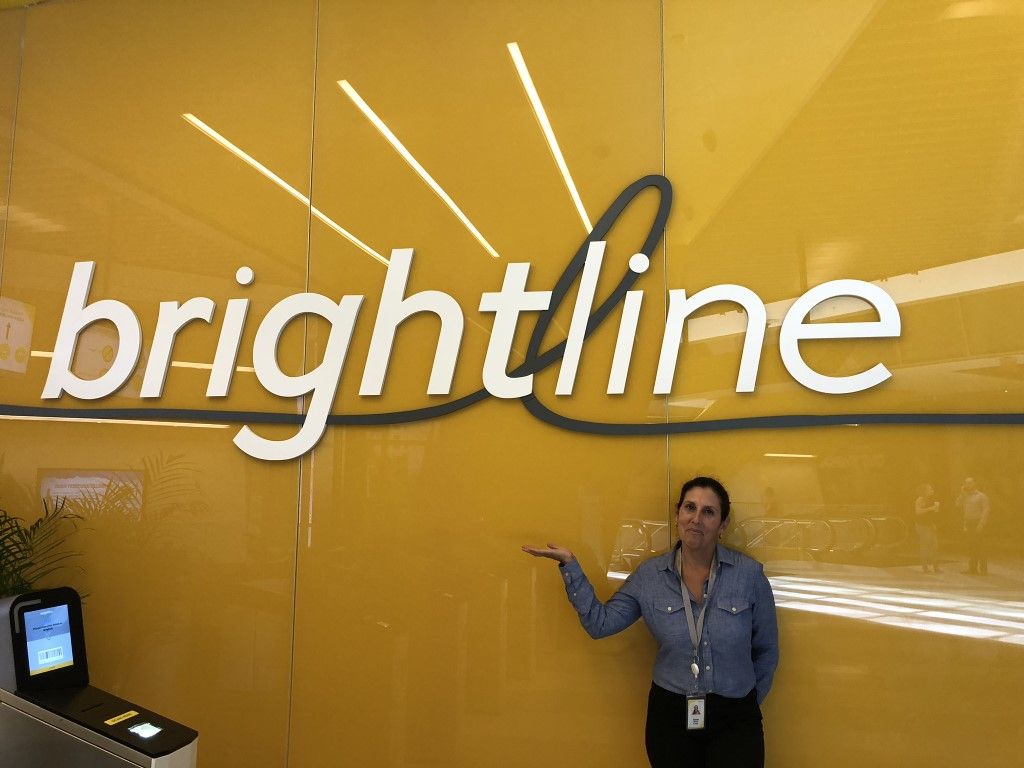 Below are a lot more photos that will hopefully give you a much better feel for what you will experience at Brightline.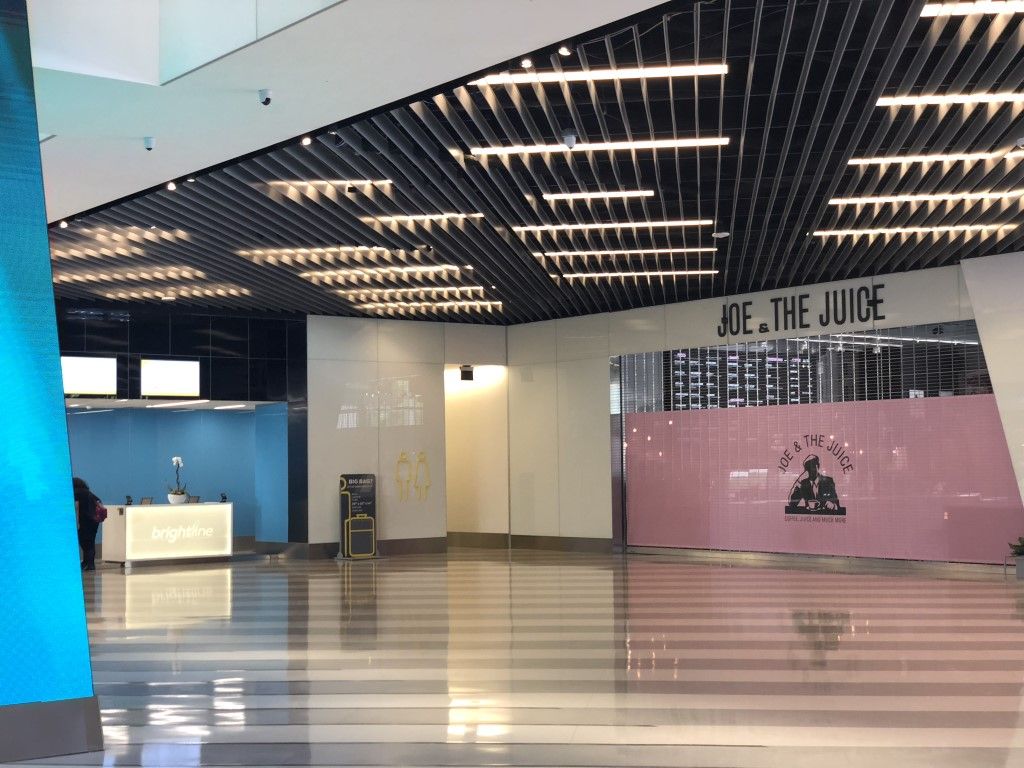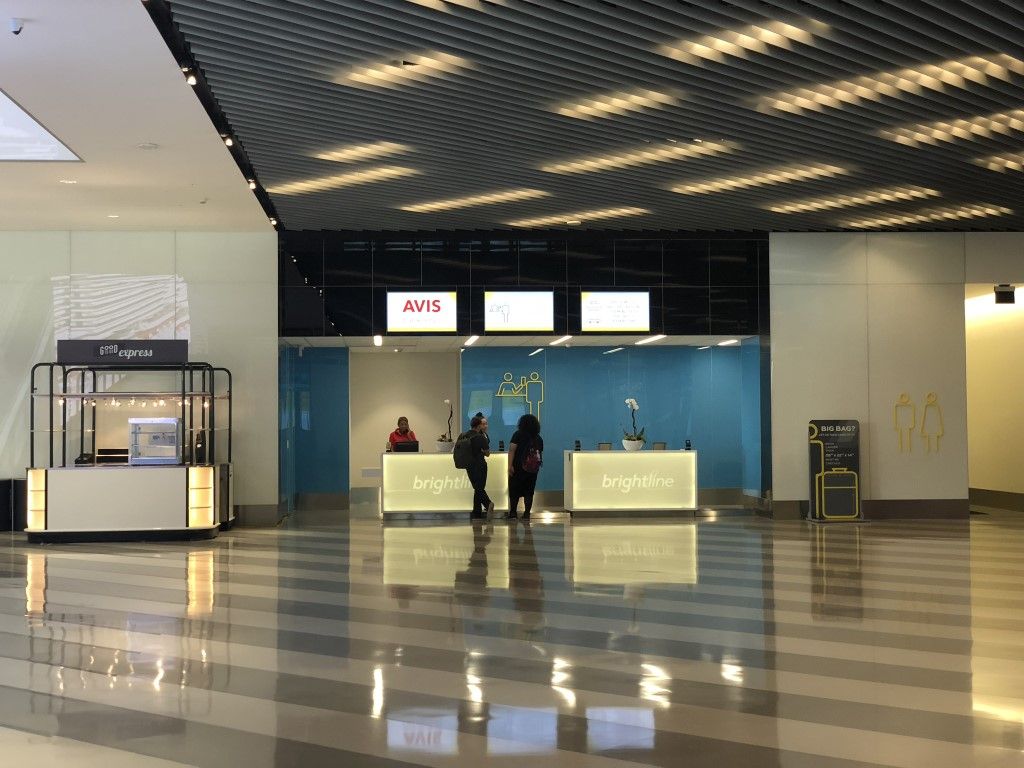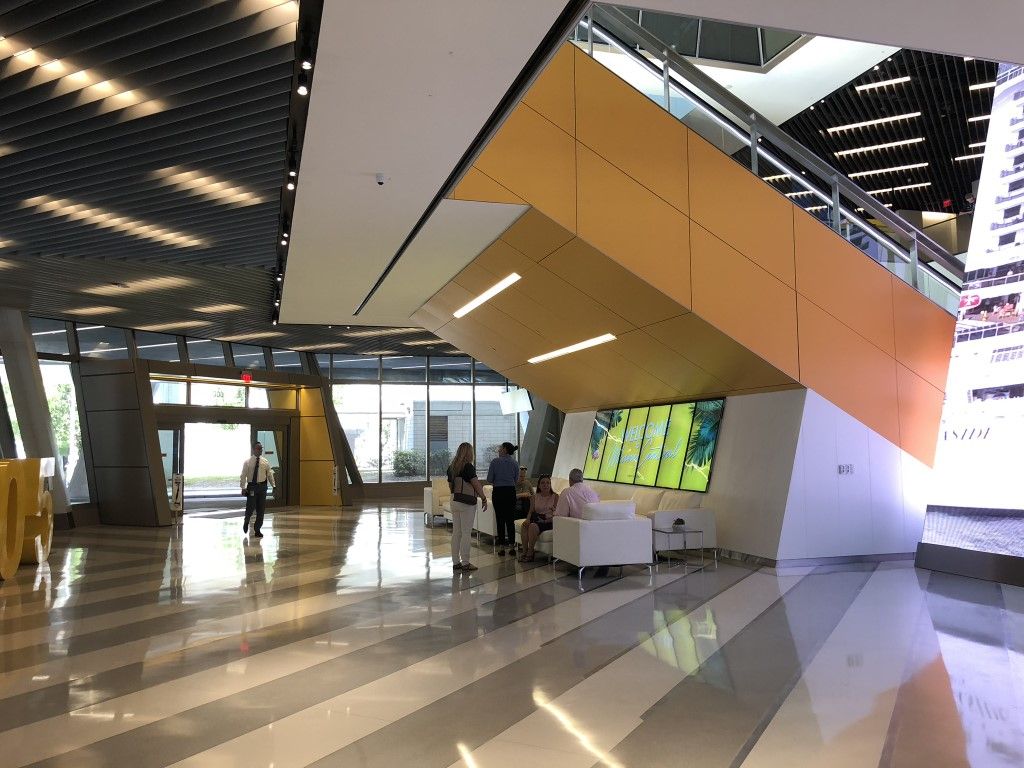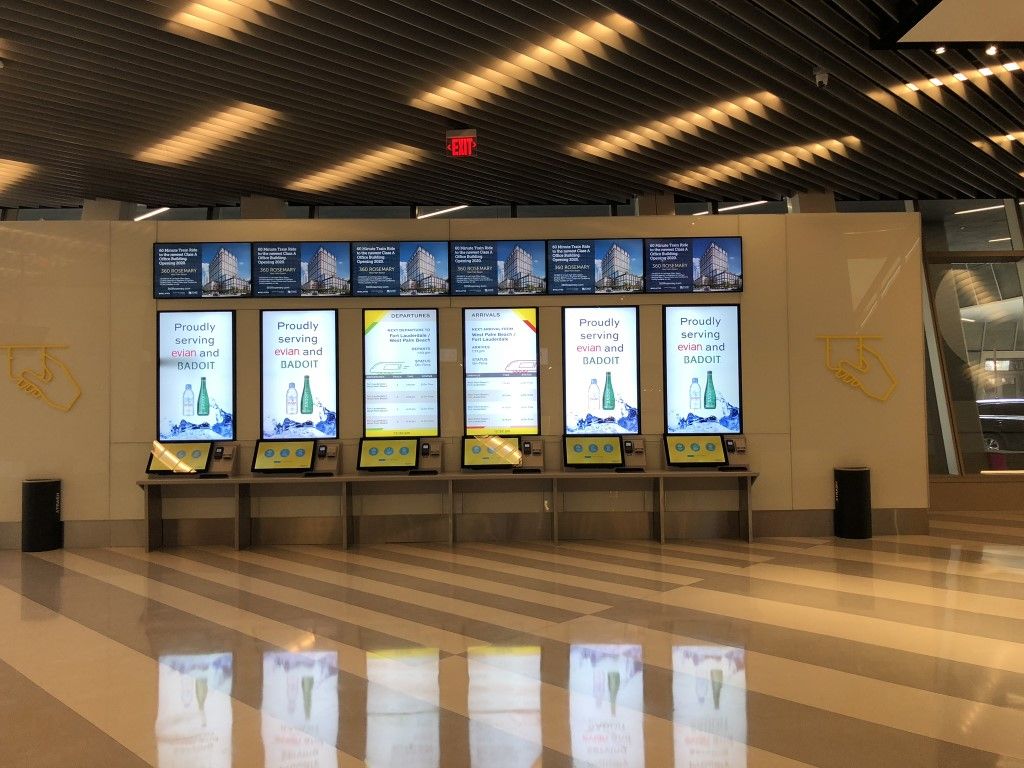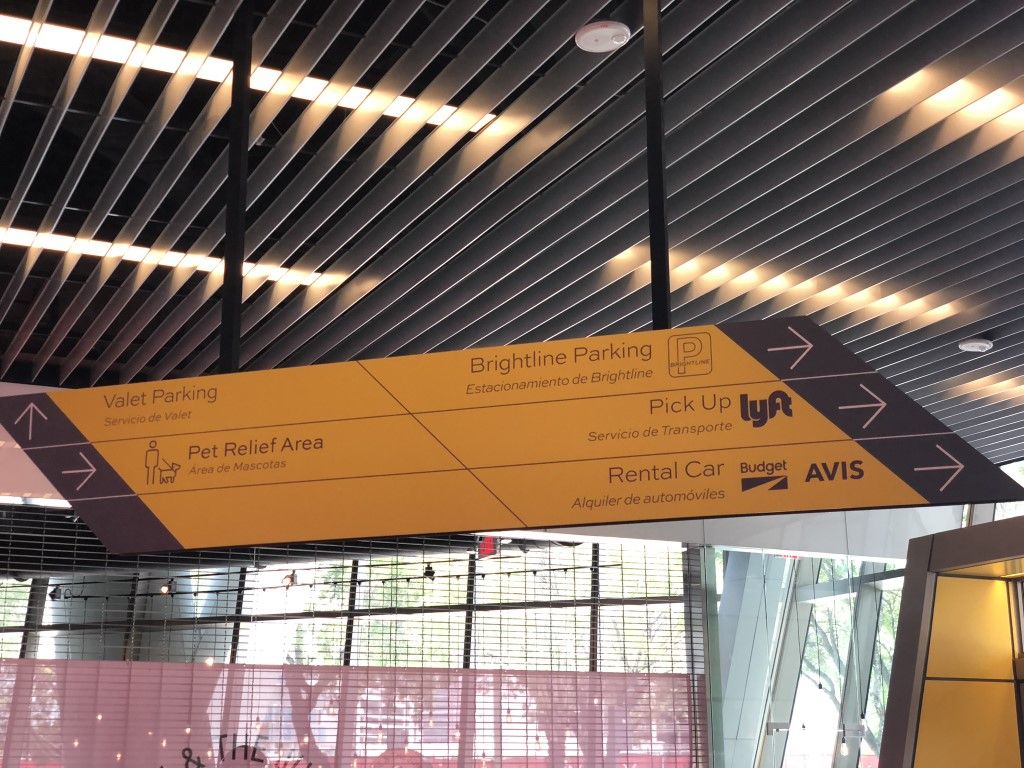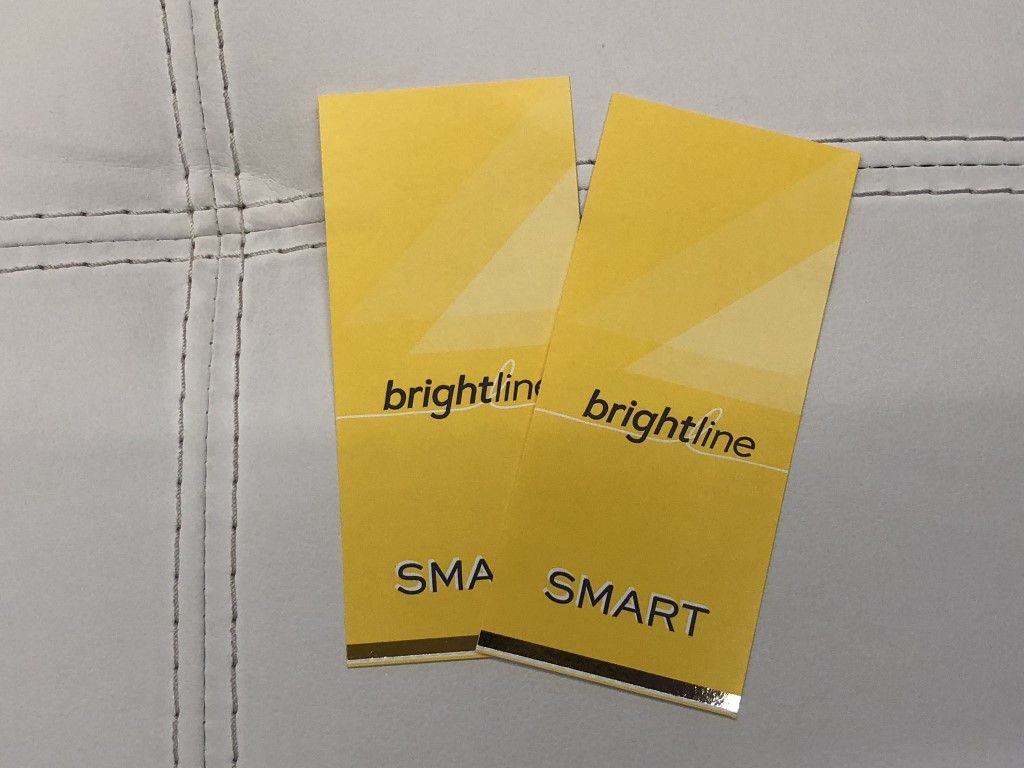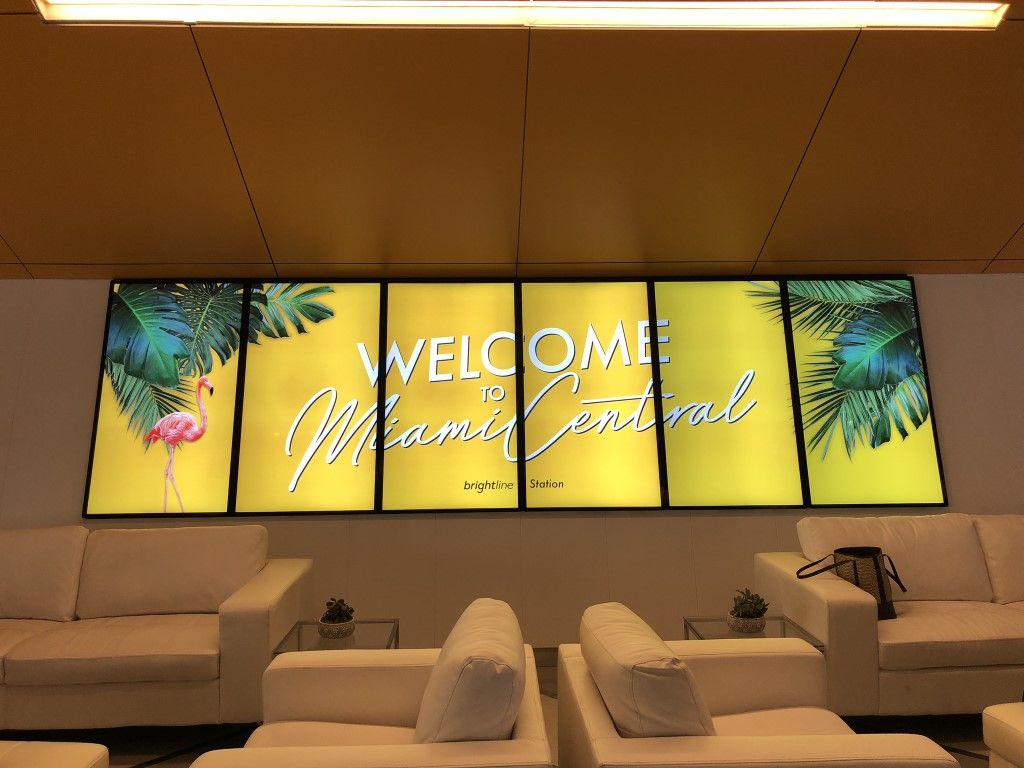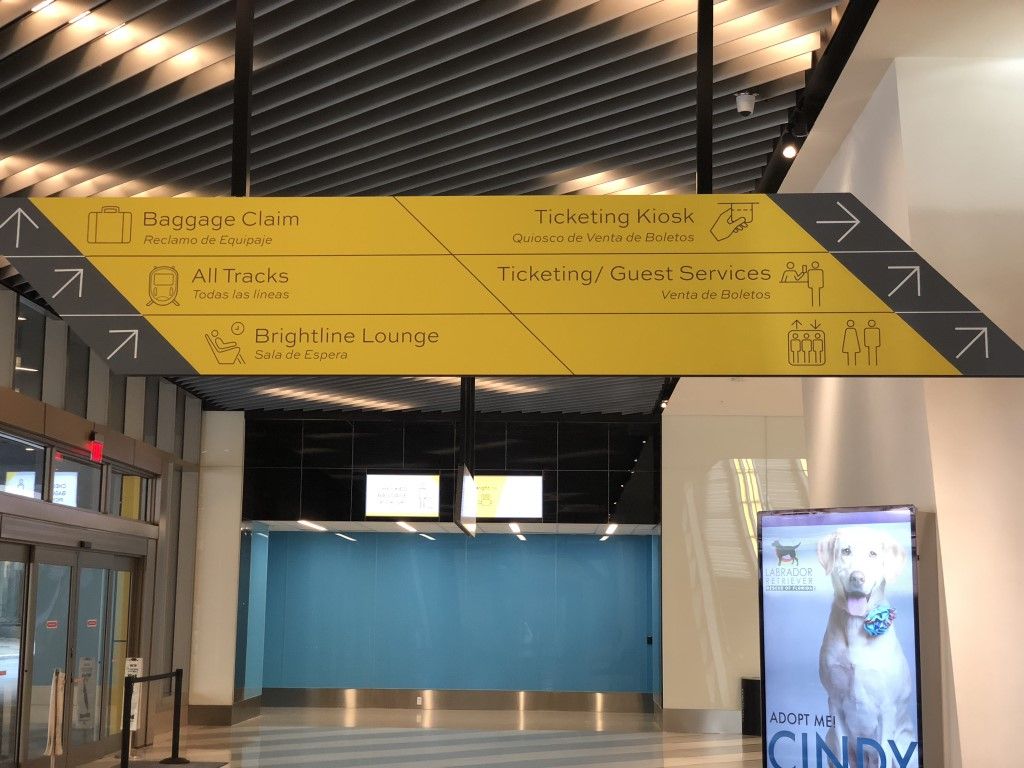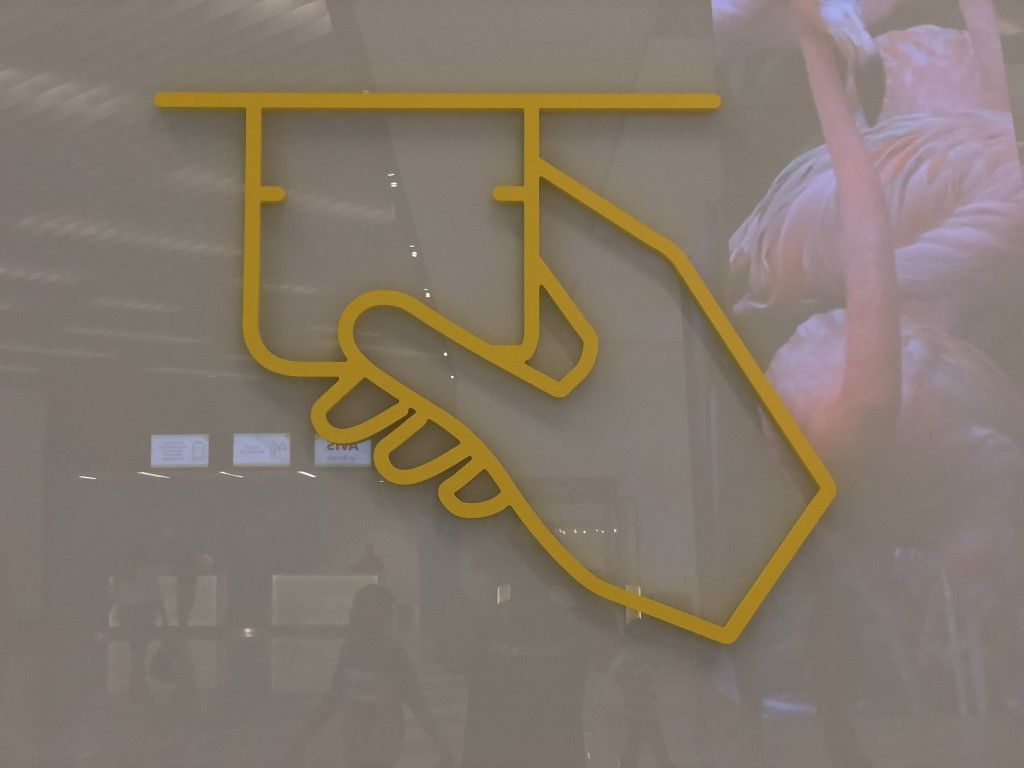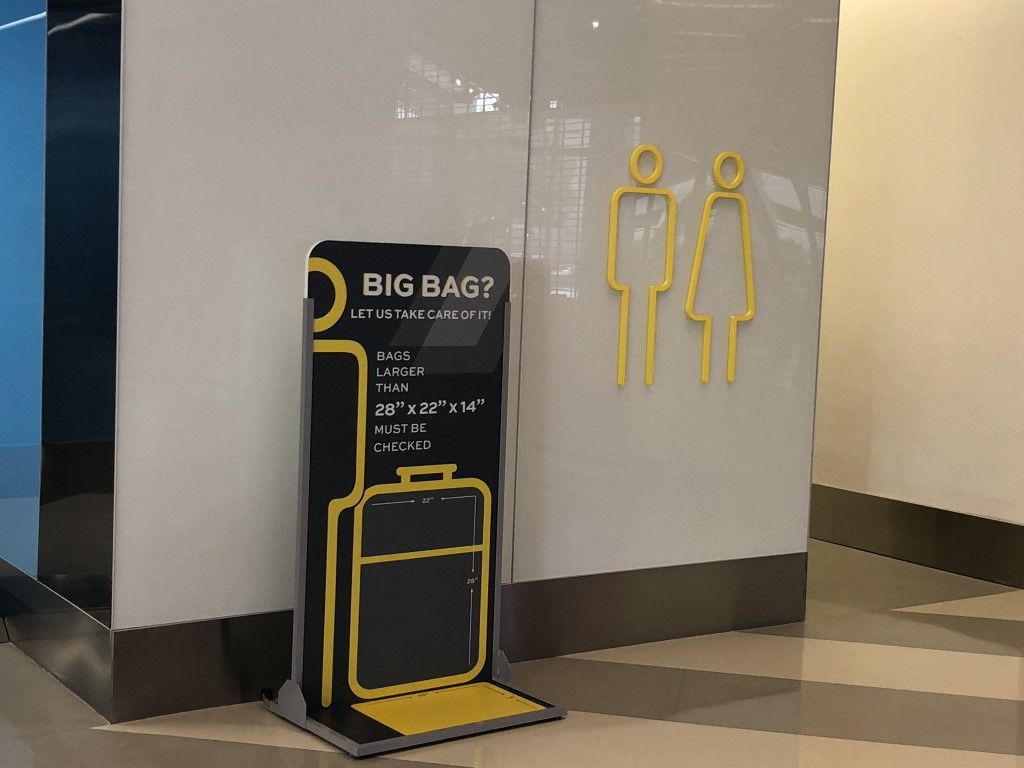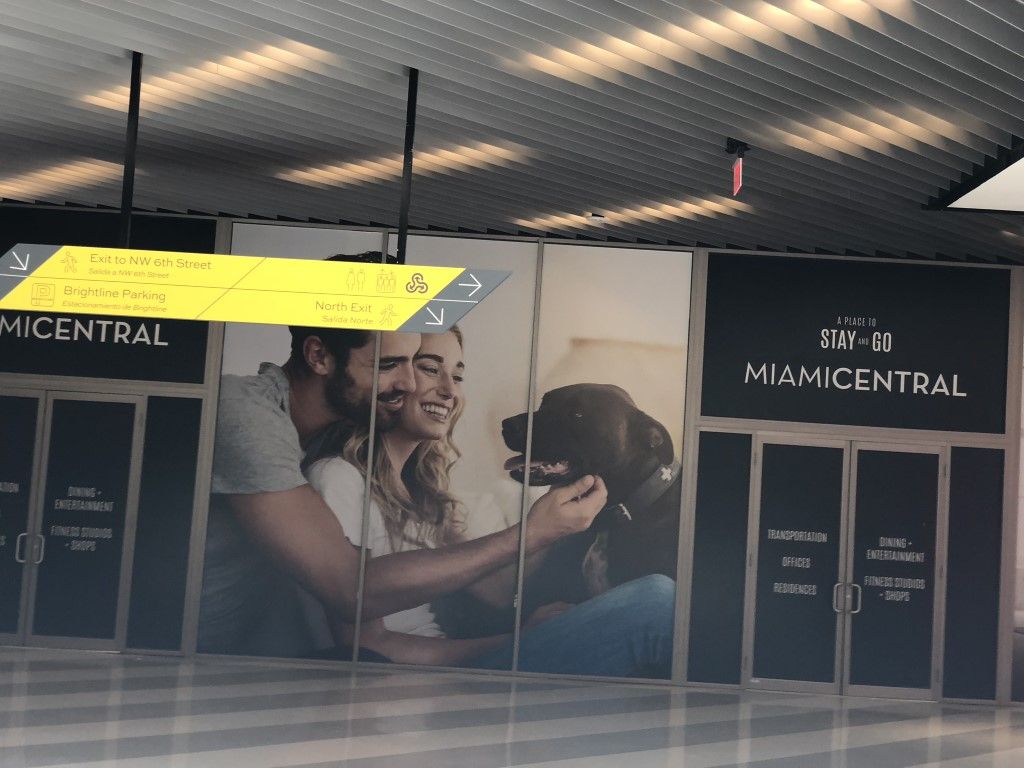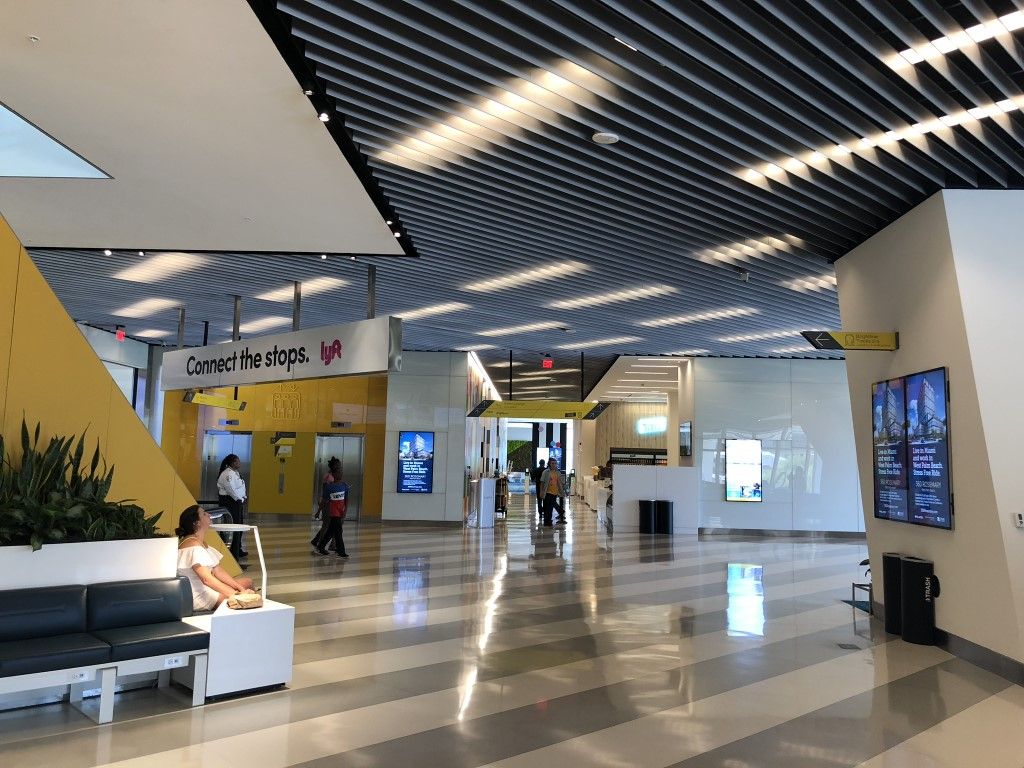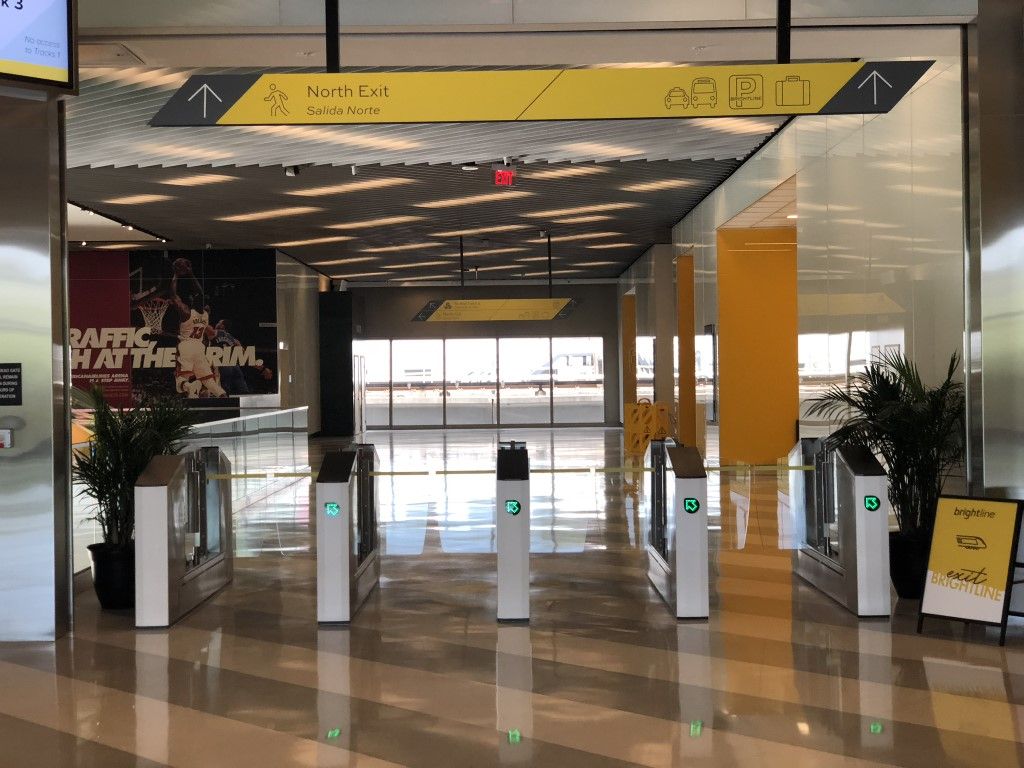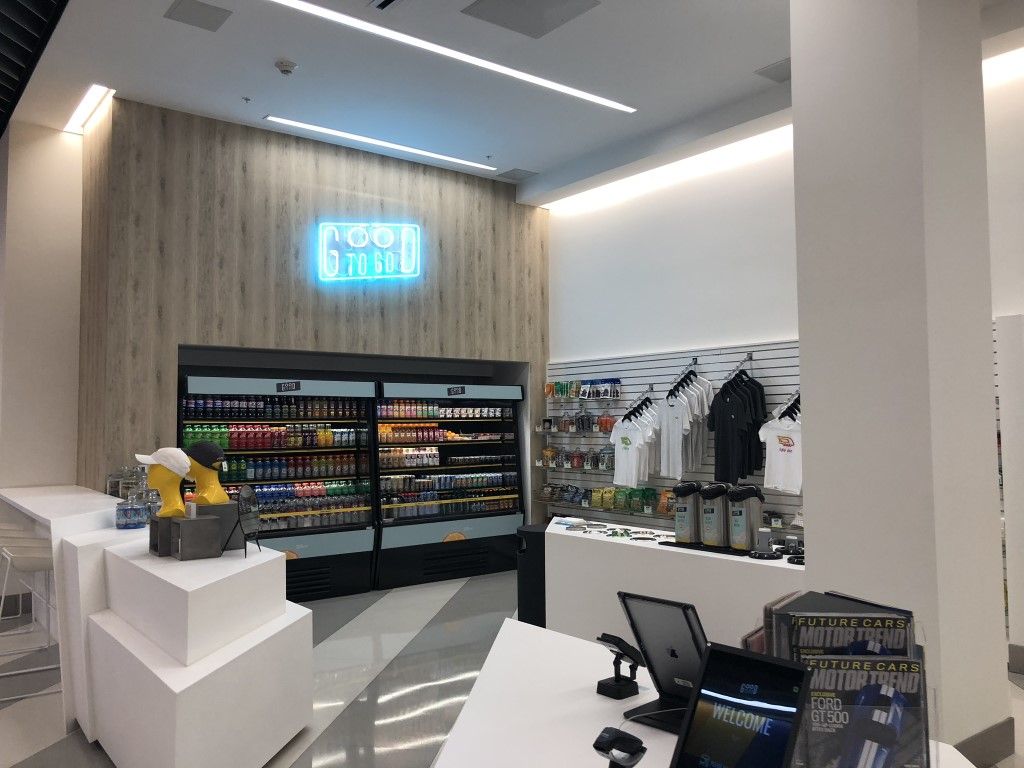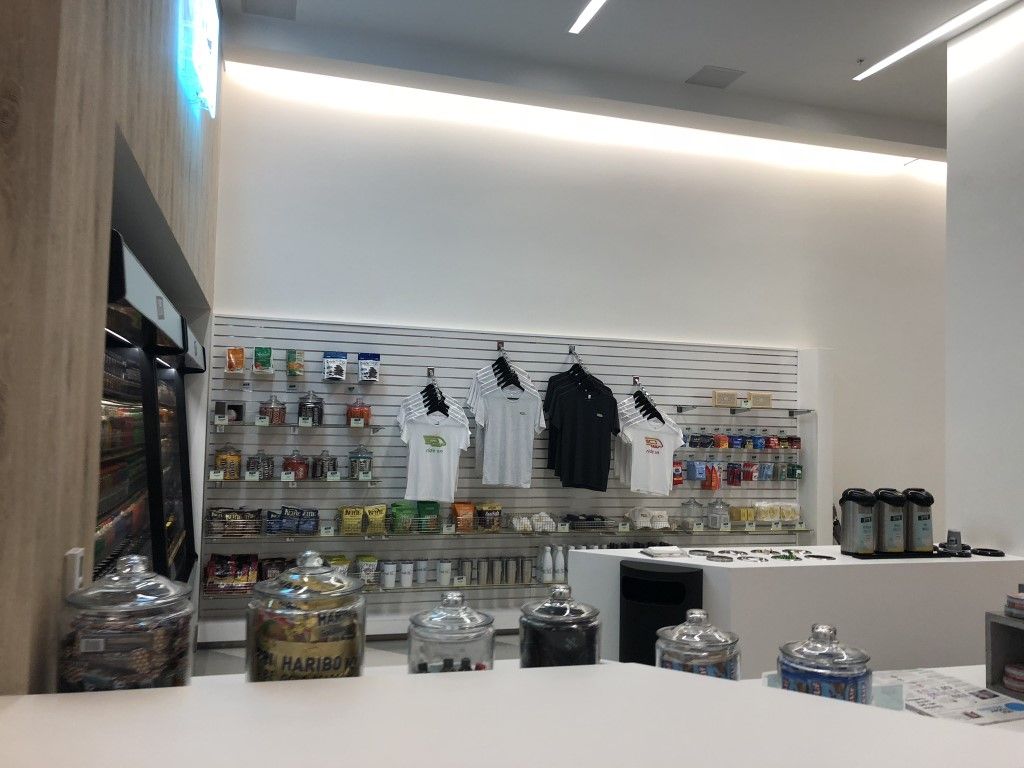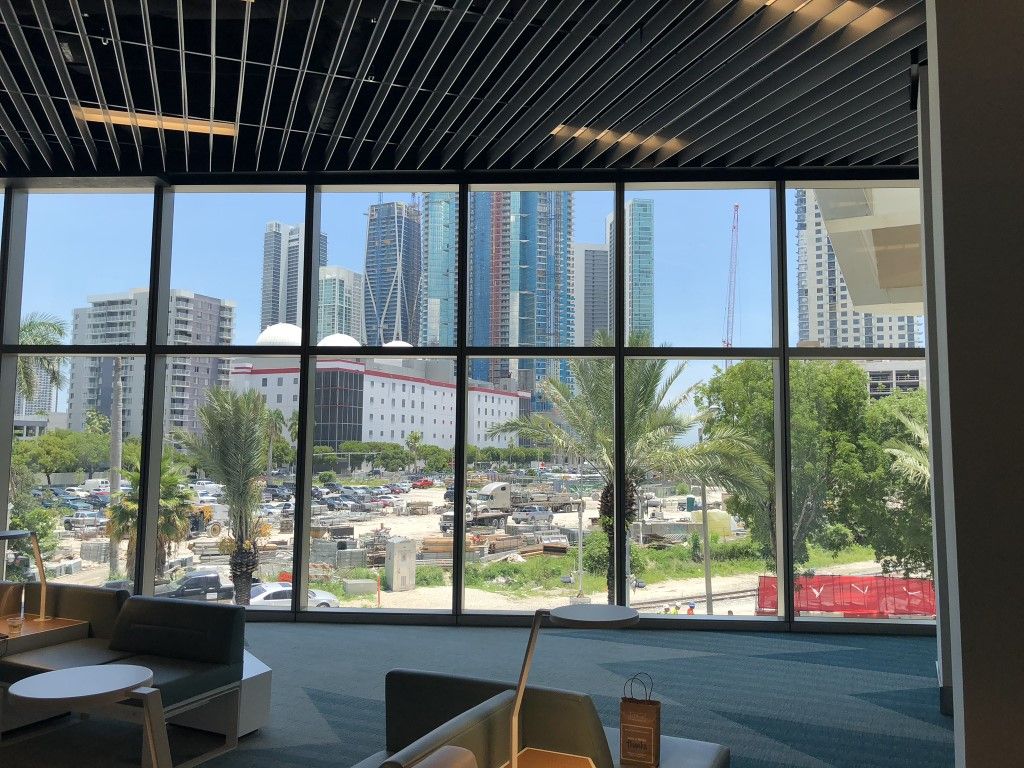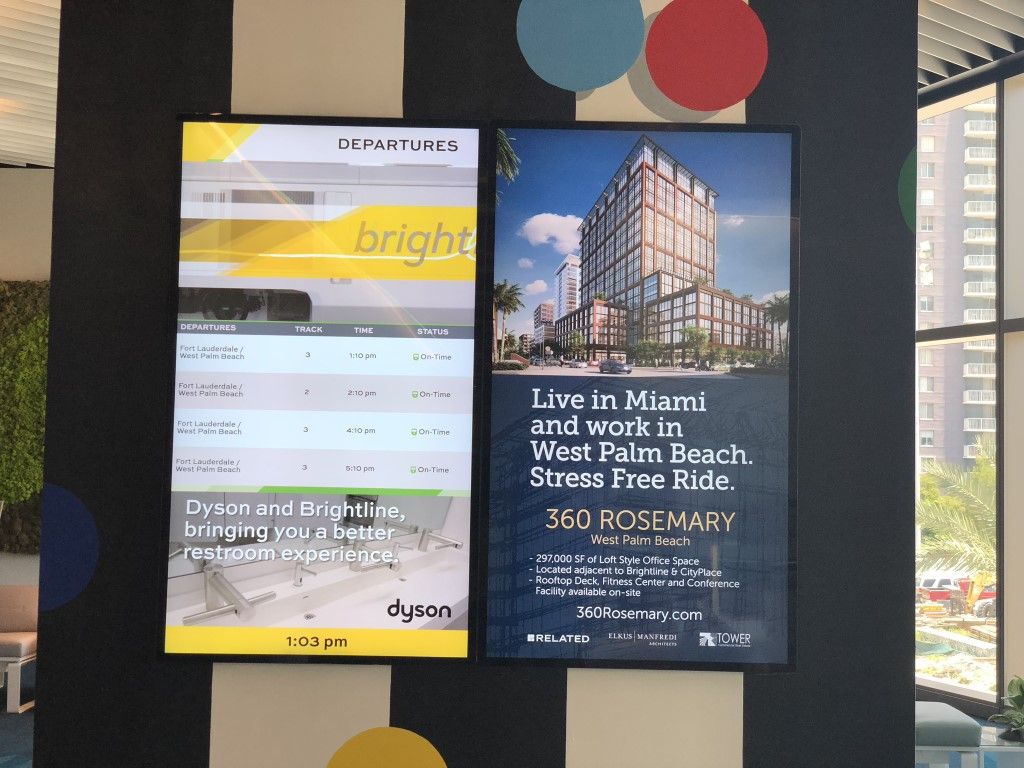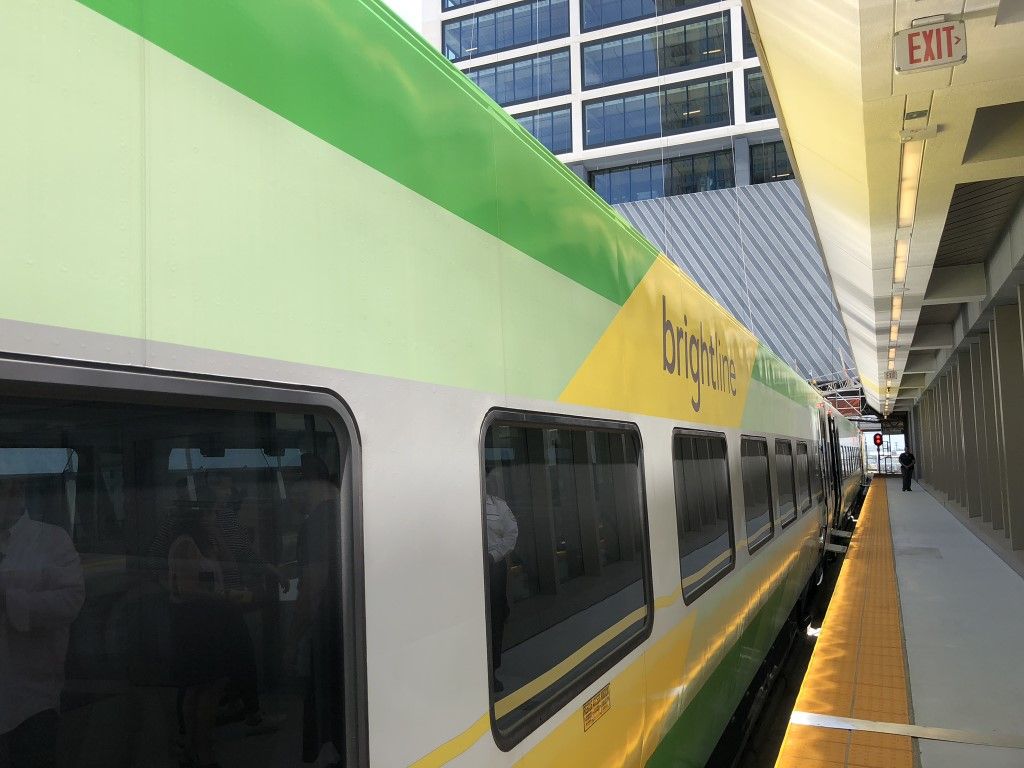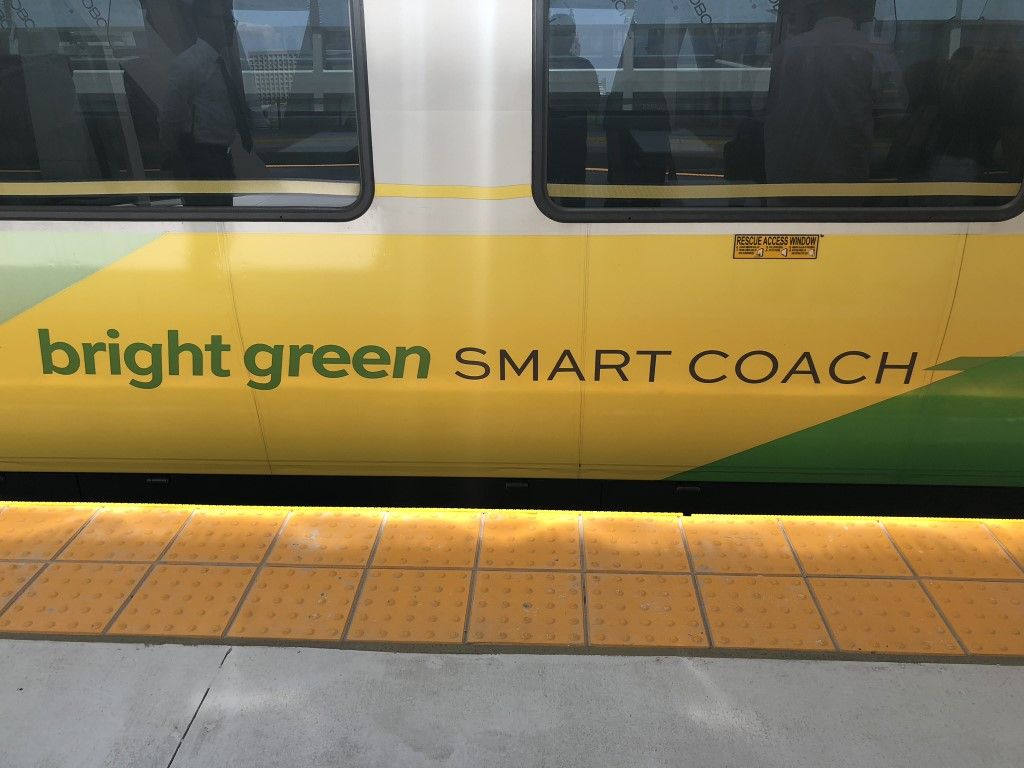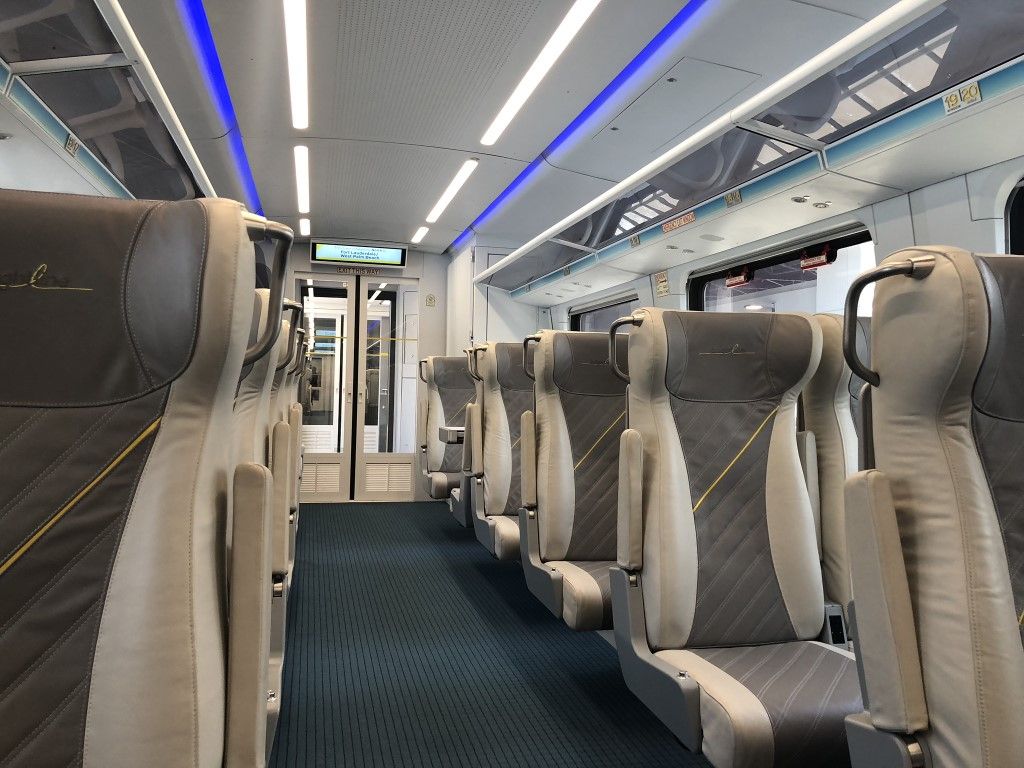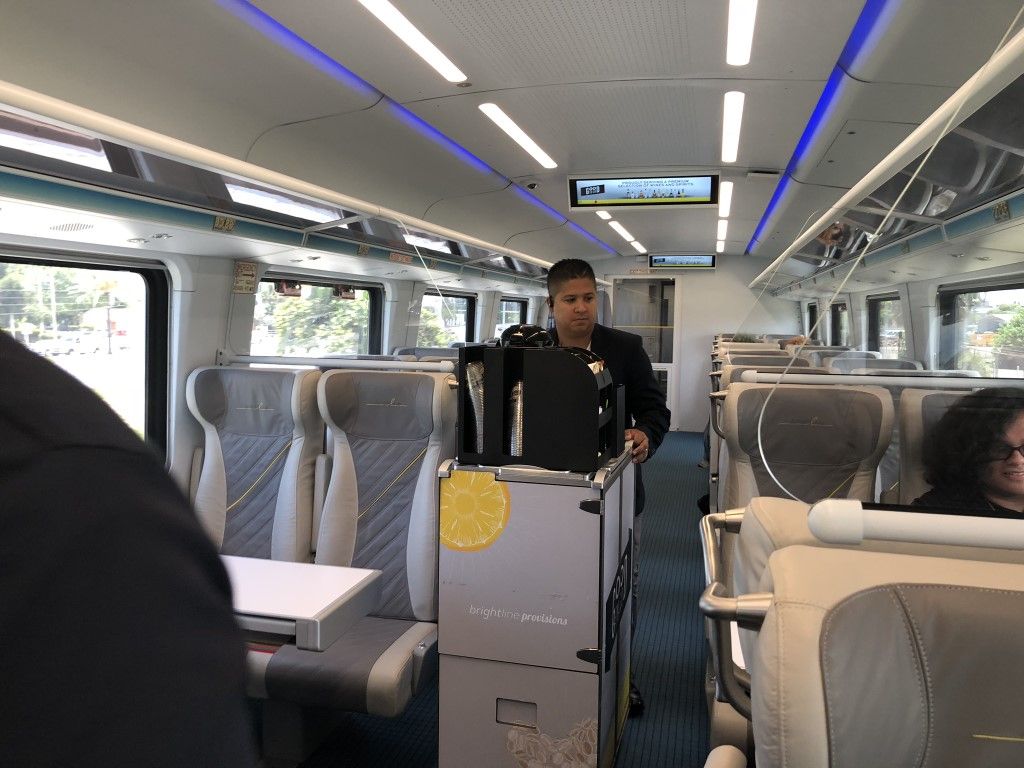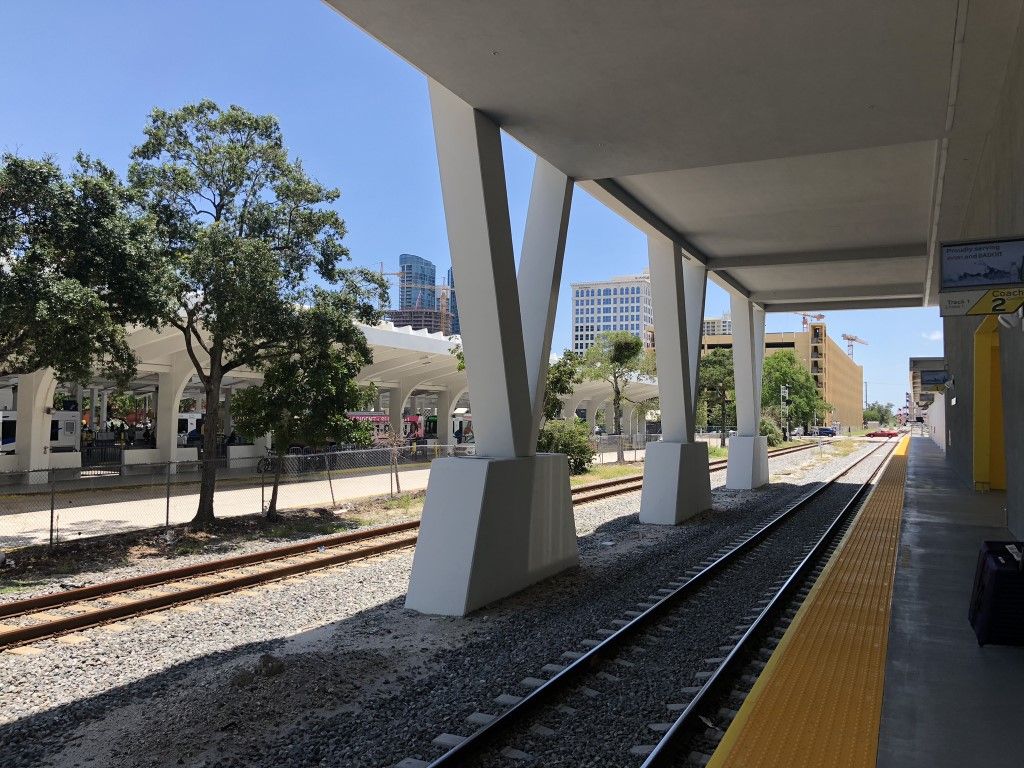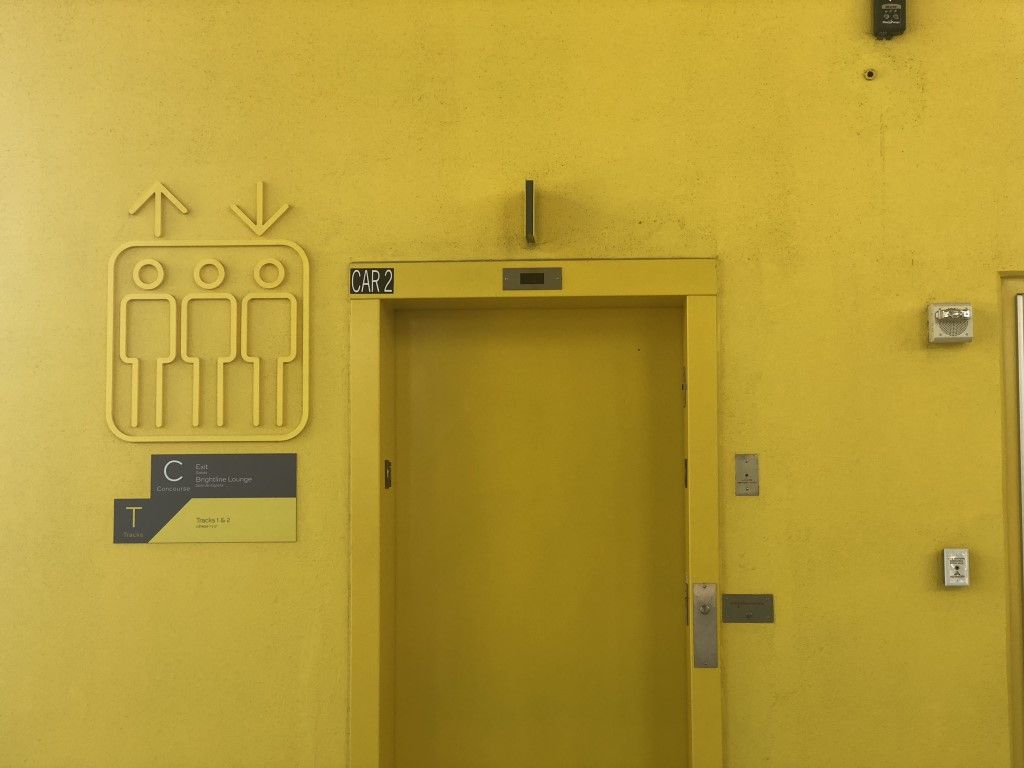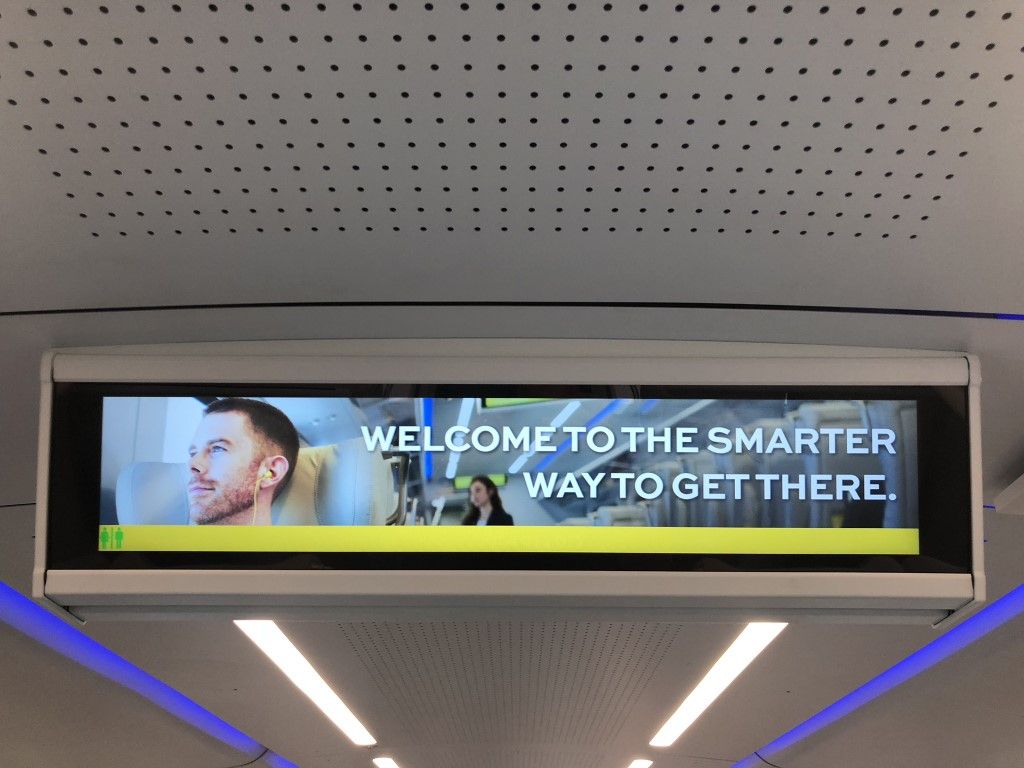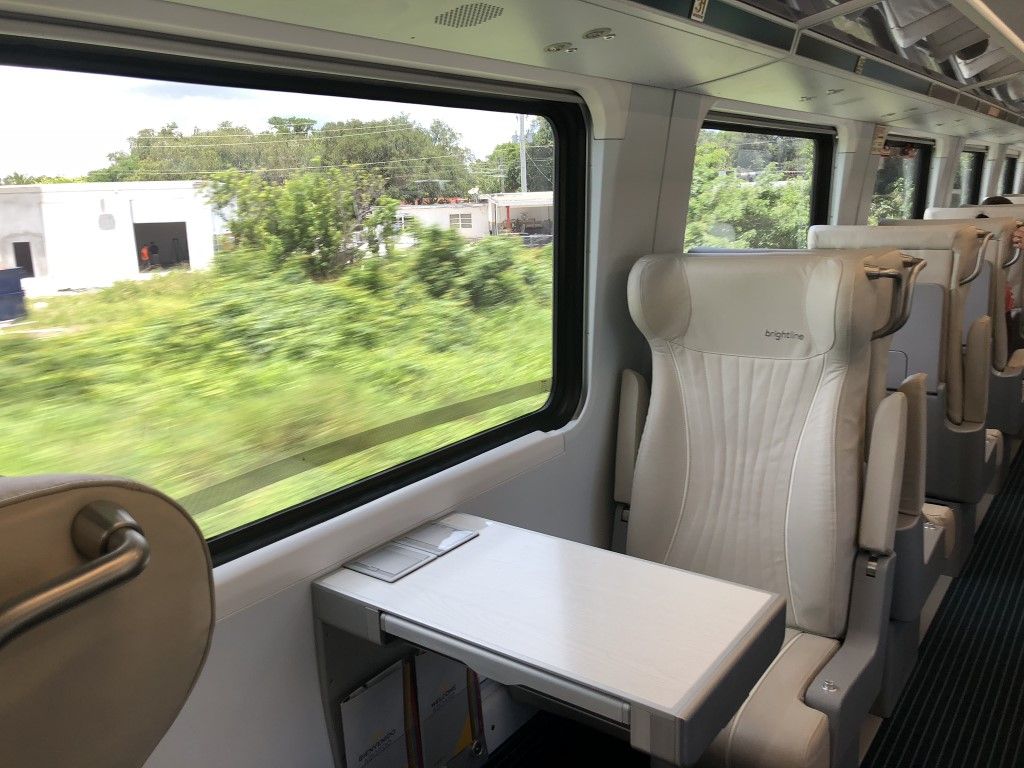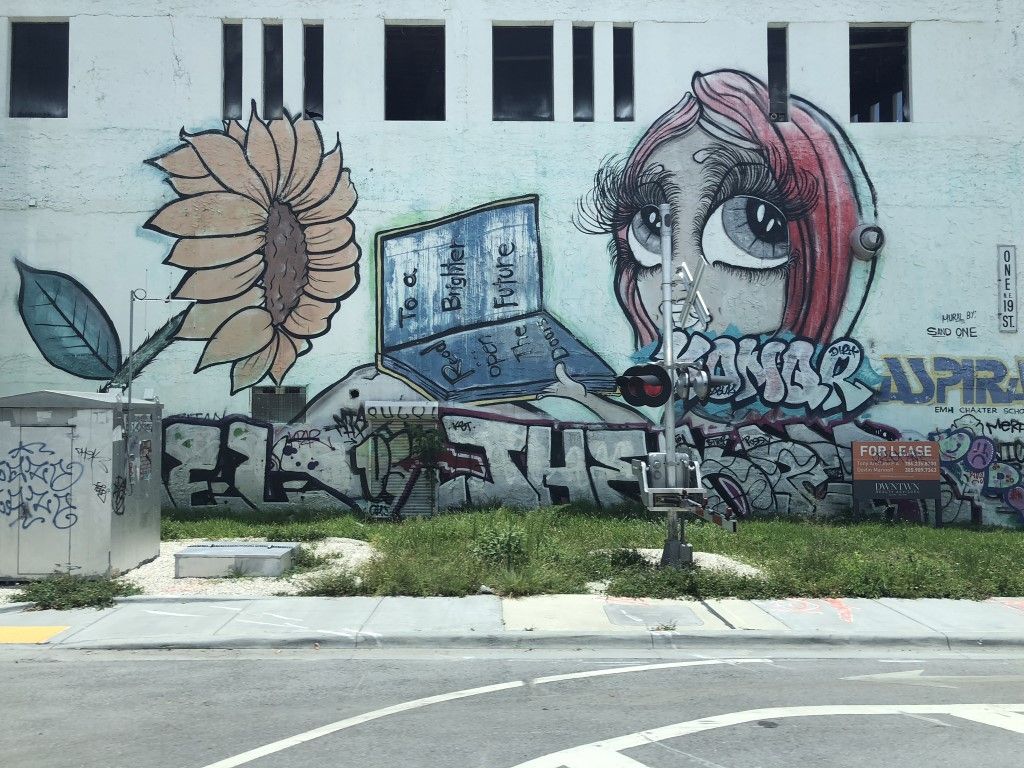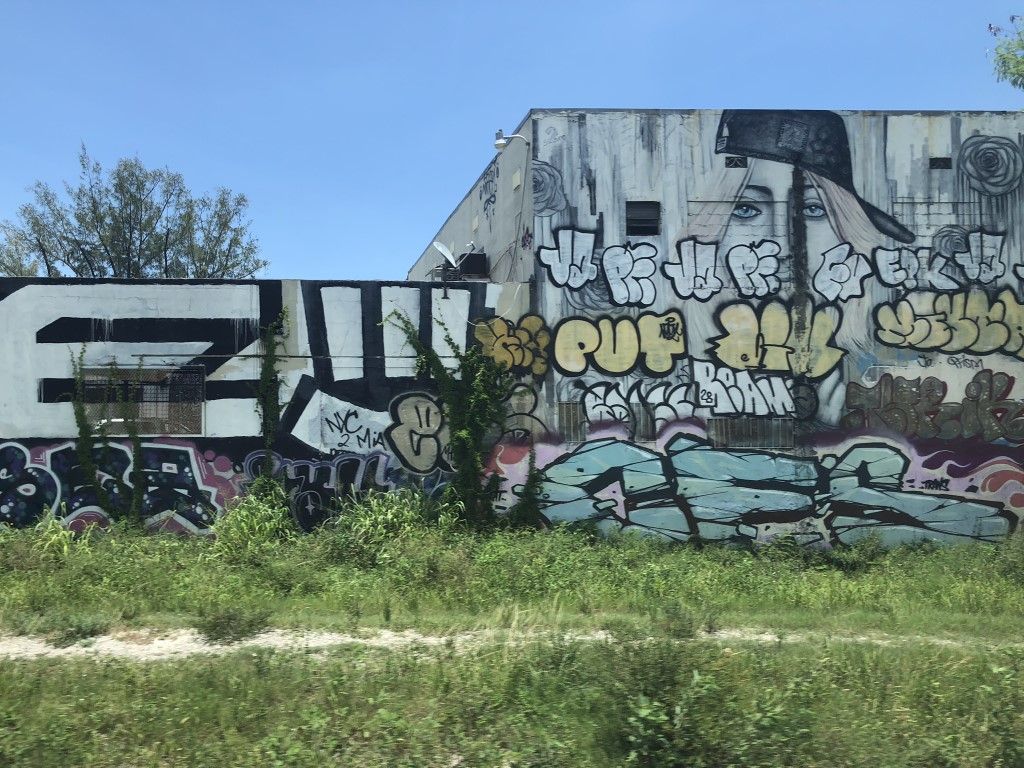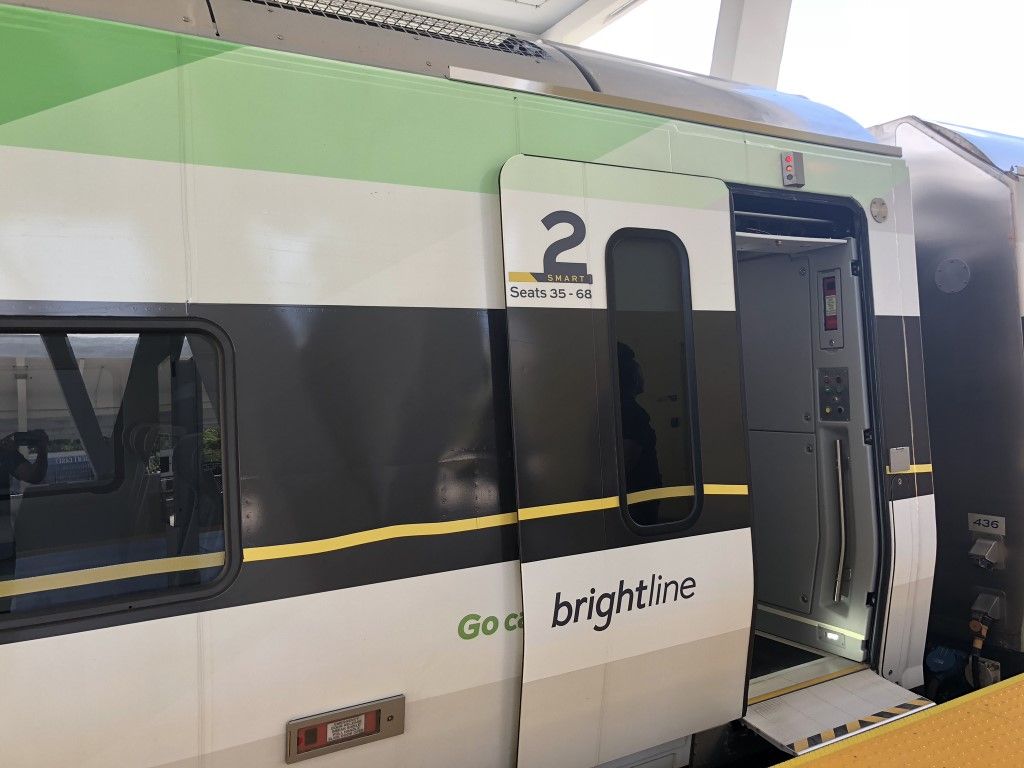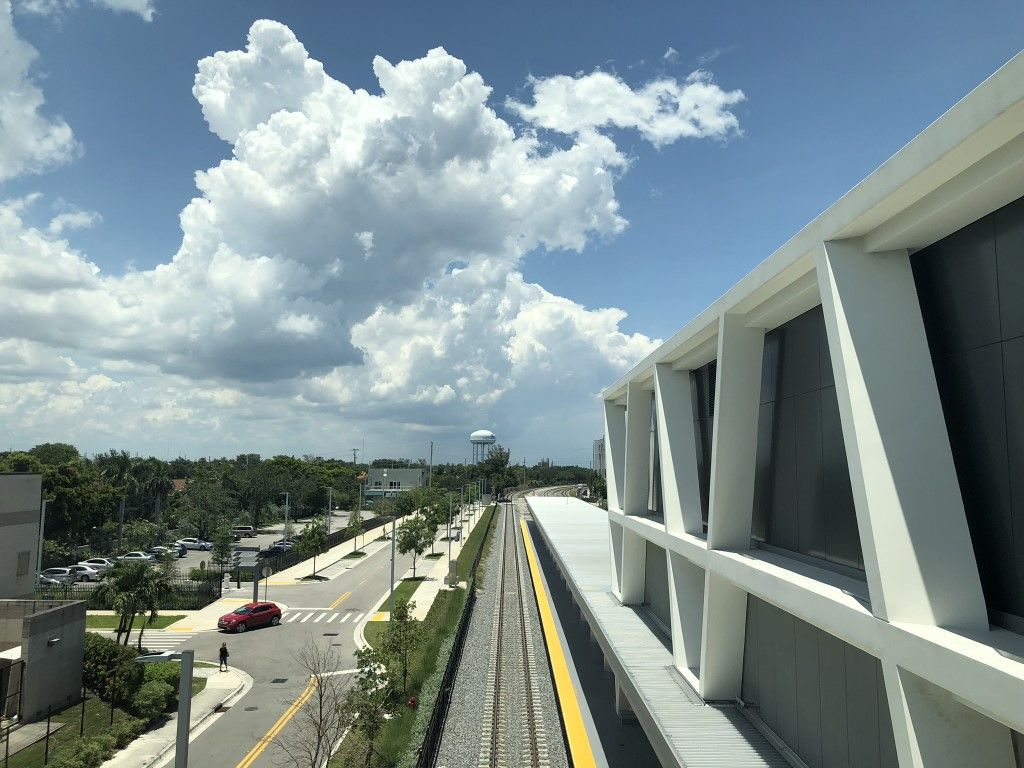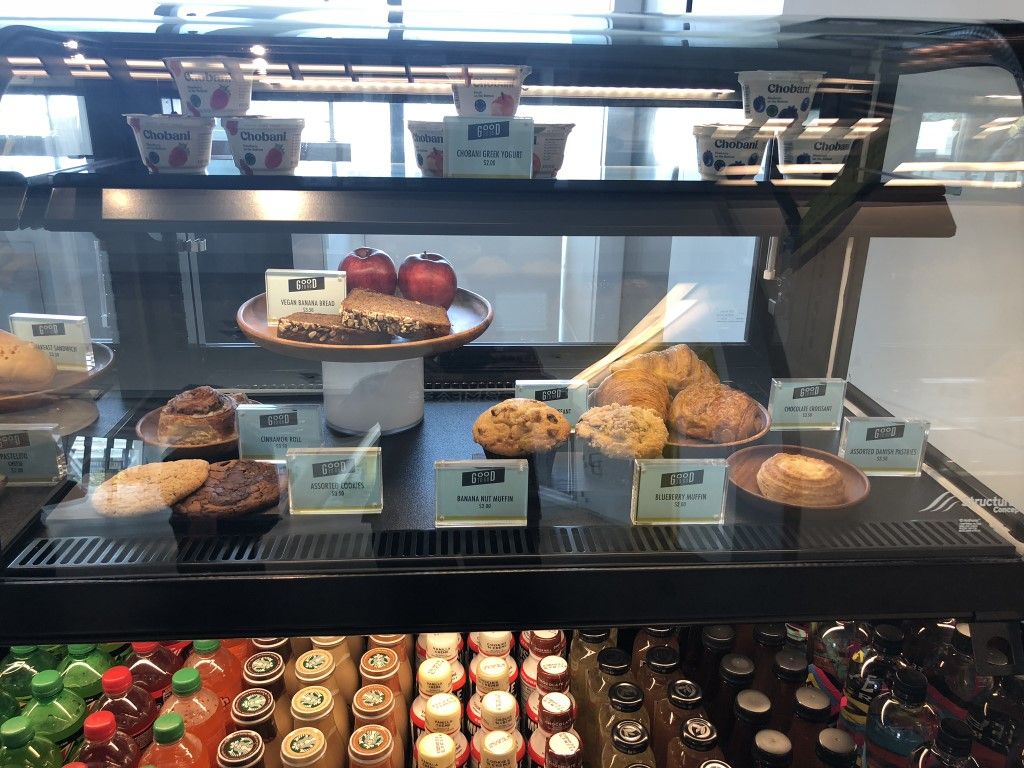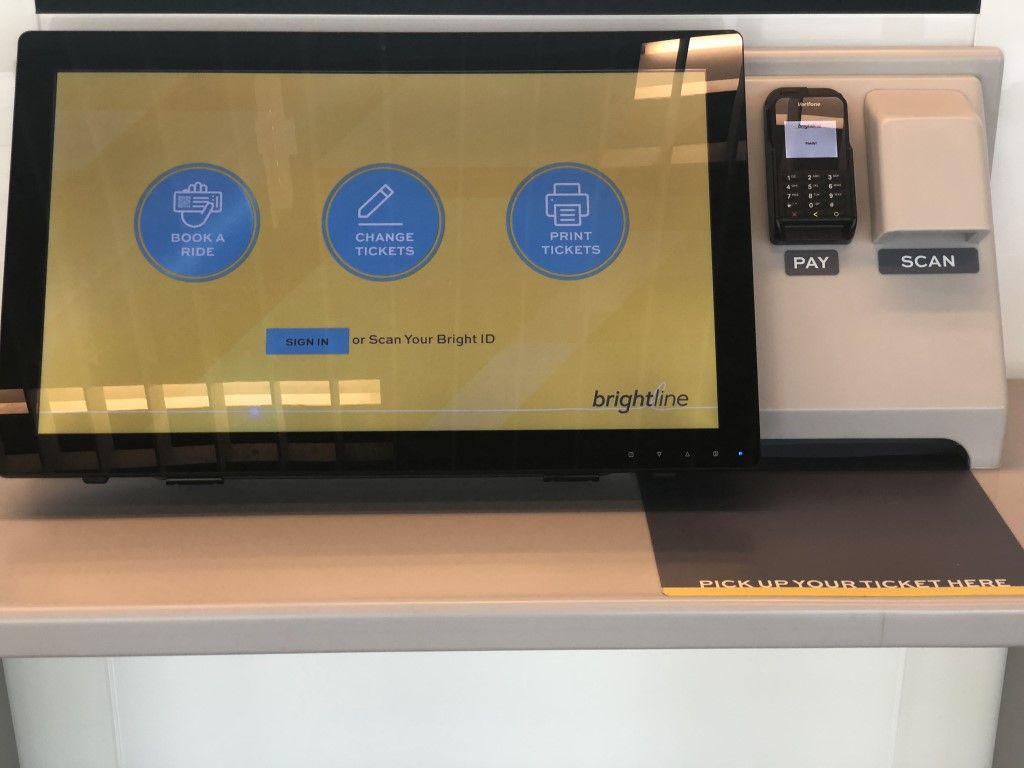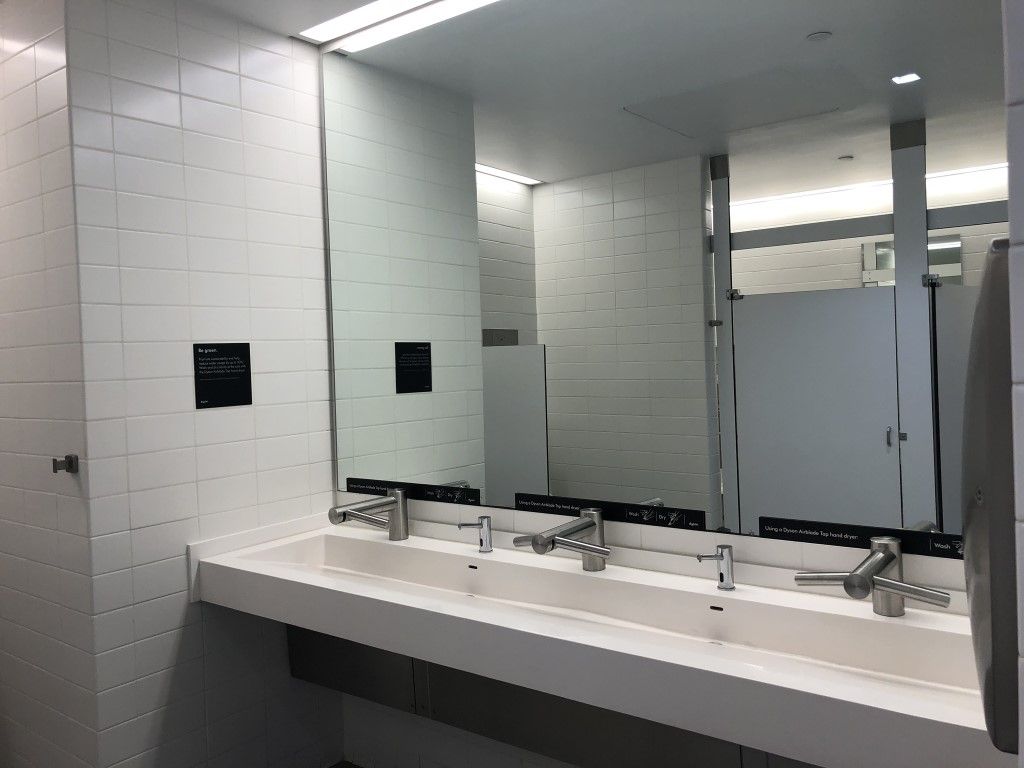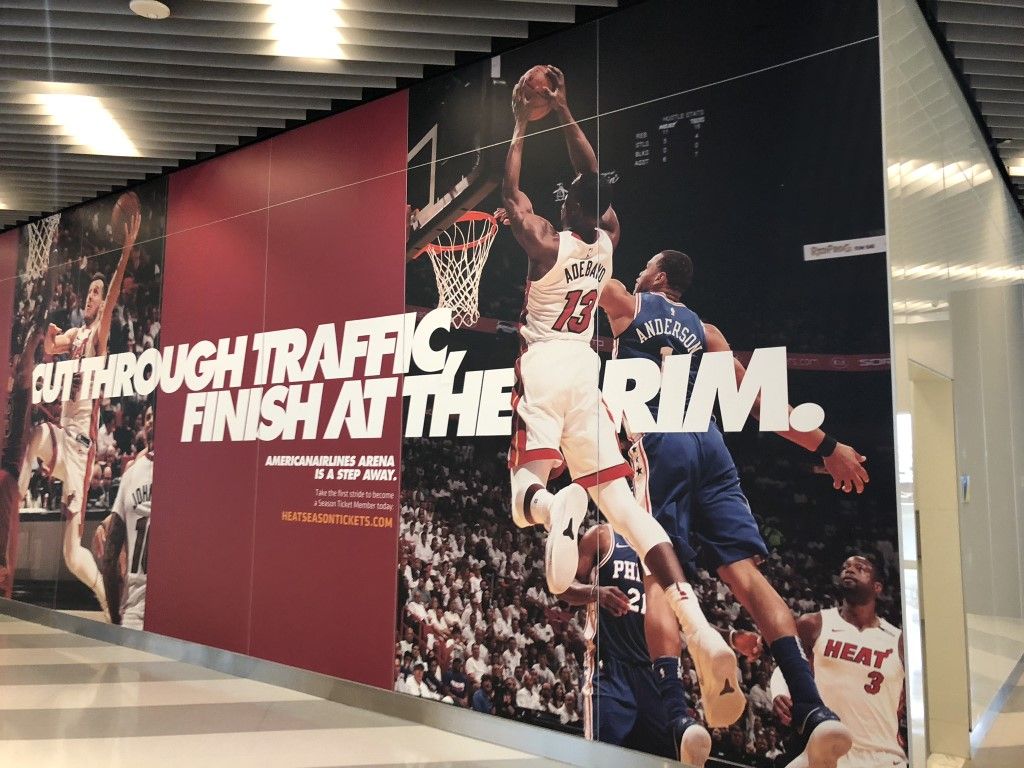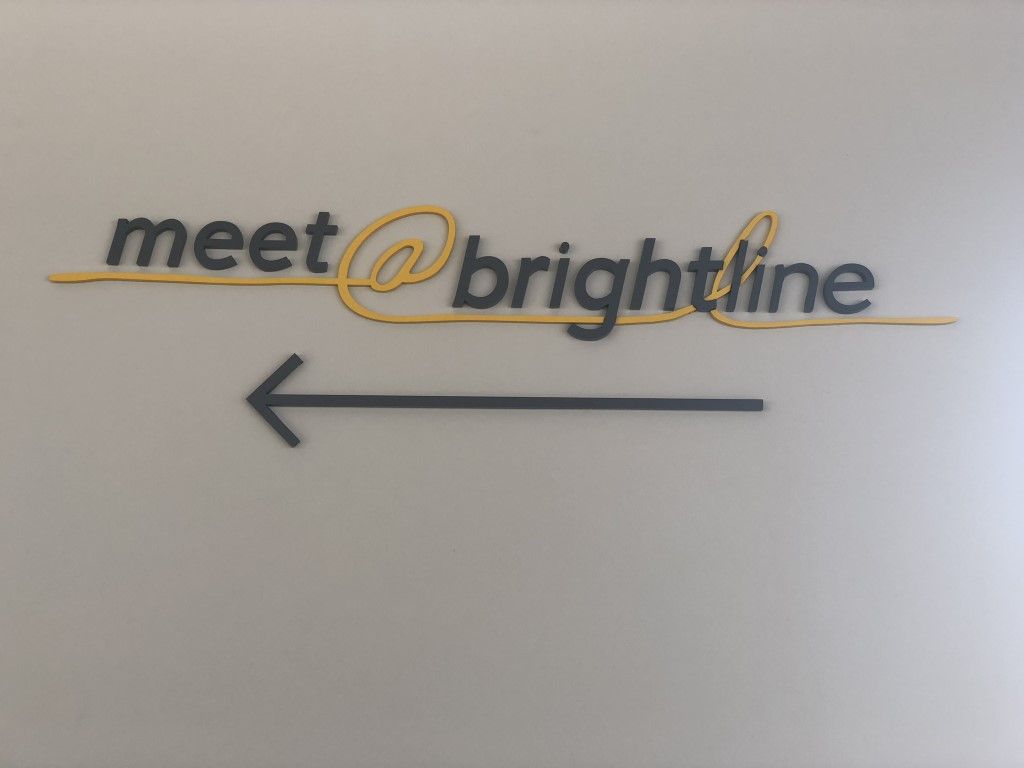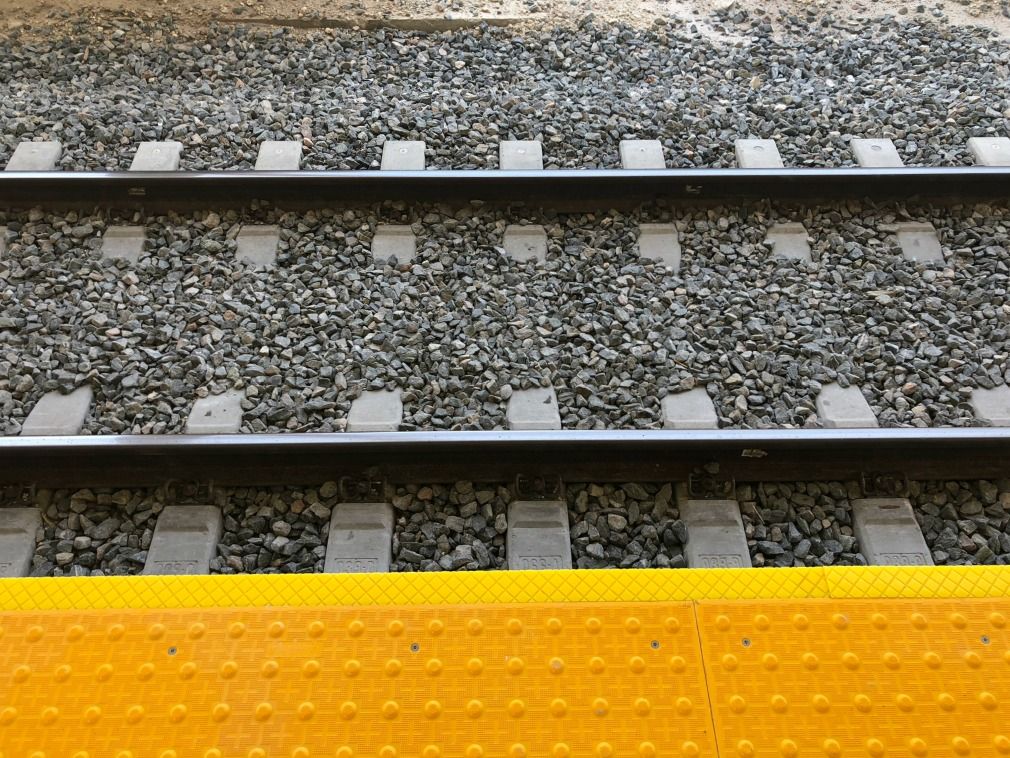 Who are we?
We are the ALL IN Miami Group out of Miami.
We are Honduran, Filipino, Puerto Rican, Cuban, German, Hispanic, Indian, Syrian, and American.
We are Christian, Hindu, and Jewish.
We are many, but we are one.
We sell luxury homes in Miami, Florida.
Although some of our clients are celebrities, athletes, and people you read about online, we also help young adults find their first place to rent when they are ready to live on their own.
First-time buyers?
All the time!
No matter what your situation or price range is, we feel truly blessed and honored to play such a big part in your life.