A New STANDARD of Living: Coming to Midtown Miami
The Standard Residences will be Midtown Miami's coolest building!
The Standard Hotels have been known for their pioneering design, unique aesthetic, and artistic vibe.
They are all about ambiance and experience.
This project will be developed by Rosso Development and Arquitectonica and will be delivered in less than two years.
This will be the perfect Miami second home.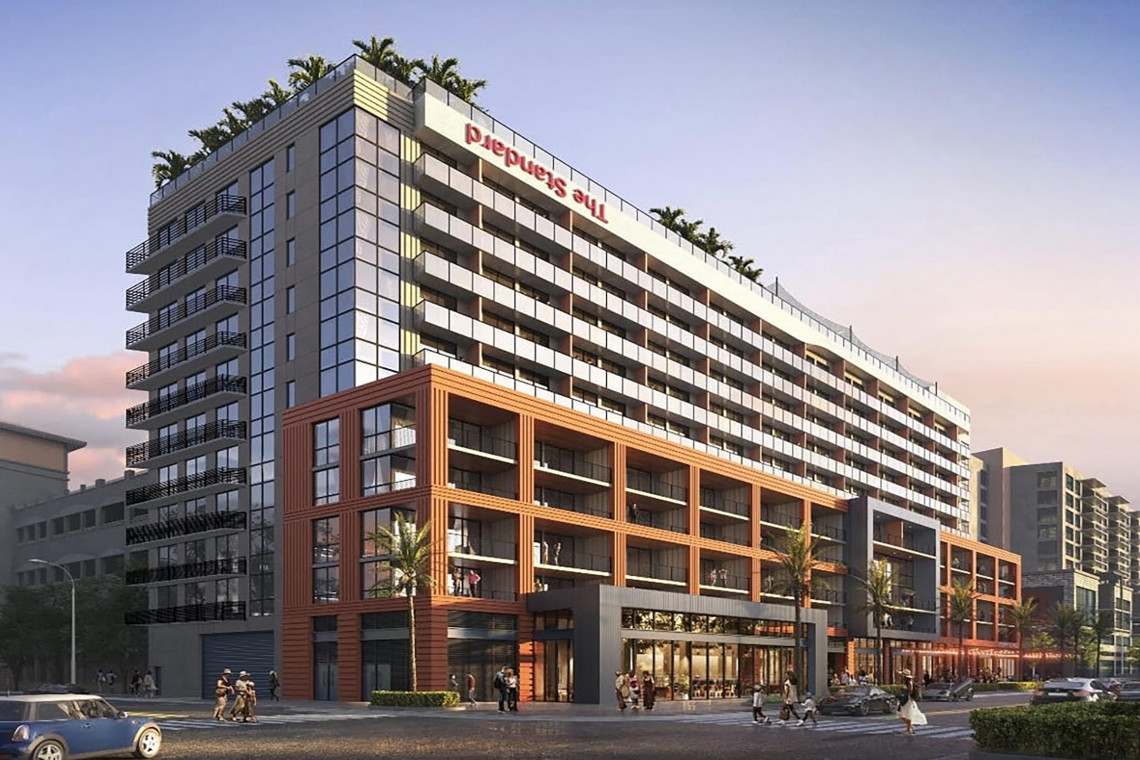 Midtown Miami is the most pedestrian-friendly neighborhood in Miami, and this project will be located in the center of this bustling area.
When people ask for the most walkable part of Miami - Midtown is top of the list!
Midtown offers lush green spaces, world-class shopping, and fine dining.
Midtown was actually modeled after SOHO in Manhattan, complete with a Trader Joe's that is opening tomorrow!
Guests will be just a 5-minute walk away from the Design District, one of Miami's most popular destinations- the Rodeo Drive of Miami.
Design District has 18 square blocks off high-end shopping stores, art galleries, fashion boutiques, acclaimed restaurants, trendy bars, and engaging public art displays.
Guests will also be a 10-minute walk from Wynwood, the premier destination for art and creativity.
Wynwood is an outdoor museum of graffiti, highlighting Miami's important and growing art scene.
Wynwood is known for its fun nightlife - with bars and clubs and tons of new food spots - you will never be bored.
The building will have 12 floors, 228 fully-furnished units, 34,000 square feet of amenities, 10,000 square feet of ground floor retail, a 30-day minimum stay, and high-speed elevators.
Units will be studios, 1 bedroom, and 2 bedrooms.
Delivery will be in 2024.
Good amenities?
Great amenities! The Social Floor will have a rec room, social club, private screening room, and a karaoke bar.
The Sweat Floor will have a fitness center, yoga/meditation studio, stretch zone, and infrared saunas.
The Work Floor will have a library, co-working spaces, Zoom Rooms, and a private board room.
Lastly, the rooftop deck will have a 60ft long swimming pool, a signature rooftop restaurant/bar, a whirlpool spa, and outdoor rain showers.
What else do you need?
Prices start in the high 400k's.
If you want more information on inventory on THE STANDARD RESIDENCES, my information is below.
Who are we?
We are the ALL IN Miami Group out of Miami.
We are Honduran, Filipino, Puerto Rican, Cuban, German, Hispanic, Indian, Syrian, and American.
We are Christian, Hindu, and Jewish.
We are many, but we are one.
We sell luxury homes in Miami, Florida.
Although some of our clients are celebrities, athletes, and people you read about online, we also help young adults find their first place to rent when they are ready to live on their own.
First-time buyers?
All the time!
No matter what your situation or price range is, we feel truly blessed and honored to play such a big part in your life.