1. South Florida Seafood Festival 2019
When: October 19, to October 20 from 11:00 AM to 7:00 PM
Where: Miami Marine Stadium, 3501 Rickenbacker Causeway, Miami, FL 33149
Get your fill of the freshest, tastiest delicacies of the sea! The South Florida Seafood Festival is a celebration of all things seafood and waterfront living. Set in Miami's historic Marine Stadium, experience a slice of Florida's diverse culture in an all-ages, all-inclusive experience. What better way to kick off Stone Crab Season than to enjoy it by the sea with LIVE Caribbean beats, family fun zones, mojito bars, gourmet chef demonstrations, mouth-watering food, and more! There will be over 25 gourmet seafood culinary partners as well as kid-friendly activities, making this a family-oriented event with a little bit of something for everyone. Partake in some of the freshest seafood including dishes such as paella and jambalaya to lobster rolls and gourmet sushi. Visit custom bars where you can create your own specialty cocktails, or head on over to the giant pirate slide with your kiddos - and don't forget to grab your gourmet desserts from our diverse array of vendors and food tricks.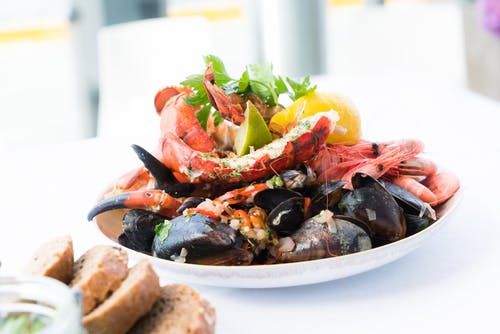 2. 4th Annual iGen Film Festival
When: October 17 to October 19, 2019, 7:00 PM to 11:00 PM
Where: The Black Archives Lyric Theater Arts Complex, 819 NW 2nd Ave, Miami, FL 33136
Don't miss this year's celebration of the Annual iGen Film Festival! Now on its 4th year, this is a celebration promoting and encouraging the next generation of filmmakers to inspire, lead and entertain the world with their stories. Learn from industry professionals and watch curated films from budding filmmakers at The Black Archives Historic Lyric Theater.
3. 10th Annual Not So Scary Family Halloween Bash
When: October 20, 2019, 1:00 PM – 5:00 PM
Where: Miami Children's Museum, 980 MacArthur Causeway, Miami, FL 33132
Get ready to trick-or-treat throughout the Museum's 17 galleries this Sunday! This family-friendly costume party features a toddler room, theater performances, mini pumpkin decorating, lunch by Outback Steakhouse, character meet and greet and more! Plus brave the infamous Haunted House and get your chills and thrills! All funds raised for the event will directly support the Museum's educational programs, ensuring the highest quality educational and arts programming for all children.
4. Telefon Tel Aviv
When: October 19 to October 20, 2019, 11:00 PM to 5:00 AM
Where: Floyd Miami, 34 Northeast 11th Street, #Suite B, Miami, FL 33132
Have a uniquely musical weekend as Telefon Tel Avib performs at Floyd Miami. An experimental electronic duo formed in 1999 by two New Orleans high-school friends, Joshua Eustis and Charles Cooper, Telefon Tel Aviv explains what the morph between hip-hop, soul, and electronic music could be. The reissue of the debut album on Ghostly International and Eustis' first live shows under the name, which began in the spring of 2016 with a North American tour alongside Moderat made waves + many more new material being crafted under the Telefon Tel Aviv moniker as we speak!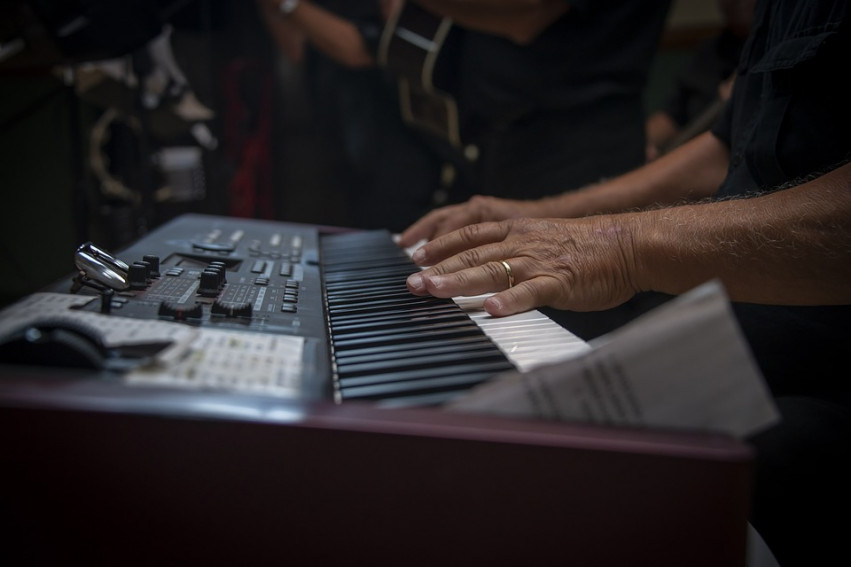 5. Beachside BBQ in Lummus Park
When: October 20, 2019, 12:00 PM – 4:00 PM
Where: Lummus Park, Ocean Drive & 11th, Miami Beach, FL 33139
Get ready for a brand new celebration of South Florida music and revelry with its newest jam session: Beachside BBQ Jamboree! Prism Creative Group will be bringing together the best local breweries to celebrate the growing beer scene in our backyard with this epic daytime throwdown featuring the funkiest of bands playing Americana, Funk, and more. And what pairs best with beer and music? BBQ of course! Dig into local favorite eateries with mouth-watering bites, lawn games, kids activities and more community-friendly happenings all at the breathtaking Lummus Park.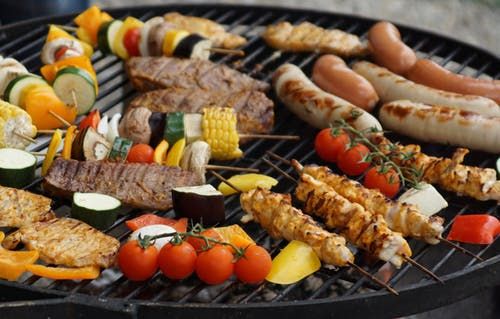 6. Saturday Gigantic Comedy Show
When: October 19, 2019, 8:00 PM – 11:00 PM
Where: Villain Theater, 5865 NE 2nd Ave, Miami, FL 33137
It doesn't get bigger than Saturday Gigantic at Villain Theater! Don't miss the premier show, Tales from the Magic City, which will feature a "Miami Celebrity" telling hilarious stories that the Villain cast turns into short scenes. Then, stick around for the grand finale, the creme de la creme: a completely improvised musical "Miami Noise Machine"!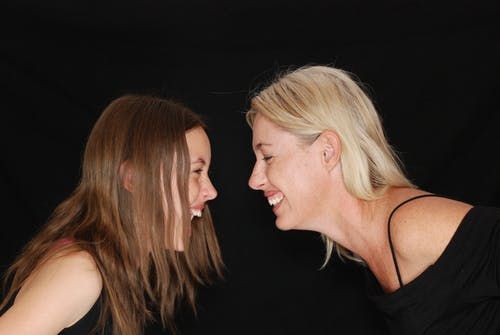 7. Alternative Facts by Paul Ramirez Jonas
When: October 20, 2019, 11:00 AM – 2:00 PM
Where: HARTVEST PROJECT, Pinecrest Gardens, 11000 Red Road, Pinecrest, FL 33156
Learn something new and fun this weekend! Join the Museum of Art and Design at MDC for an interactive public performance that explores the concept of truth as a social contract. Over the course of two days in two different parts of the city, Paul Ramirez Jonas will engage the public in a series of actions that call into question commonly understood ideas about facts, authority, exchange, value, and trust. Paul Ramírez Jonas is a contemporary artist and arts educator whose work challenges the relationship between artist, viewer, and artwork. Through participatory performances, large-scale public installations, monumental sculptures, videos, and drawings, he invites interactions, collaborations, and exchanges that create social contracts between the artwork and the public.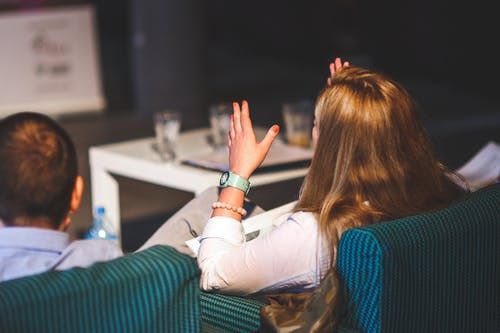 8. The Black Market! Halloween Edition
When: October 19, 2019, 8:00 PM to 5:00 AM
Where: Las Rosas, 2898 NW 7TH AVE, Miami, FL 33127
Miami's number one underground flea market is back for a special spooky edition of The Black Market! The Black Market is an alternative flea market featuring over 20 vendors selling used vinyl records, vintage clothing, handmade arts & crafts, jewelry, bath & body, zines, oddities and more! There will be performances by several bands, including The Welzeins, Ghool, B3RT and Friendz and more! Enjoy food by Pizza and Beer and Tarot Readings by Reno Reeve.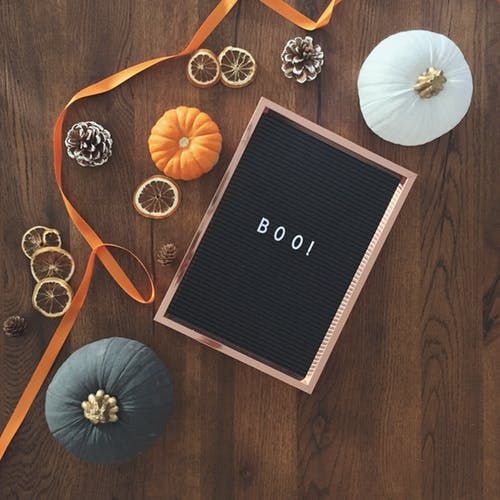 9. Chocolate Factory Tour
When: October 19, 2019, 6:30 PM – 8:00 PM
Where: Exquisito Chocolates, 2606 Southwest 8th Street, Miami, FL 33135
Become oompa loompas at Miami's first chocolate factory and join this sumptuous tour! Join a small group and watch how Exquisito Chocolates turn cacao beans into chocolate. This semi-private tour will offer a behind-the-scenes view into the four day chocolate making process version. Taste along the experience several products made thru each step of the process. One of our chocolate gurus will teach the class how they make their rolled and hand-painted bon bons and students will get to learn each step of the process and create their own beautiful bon bons to take home and enjoy!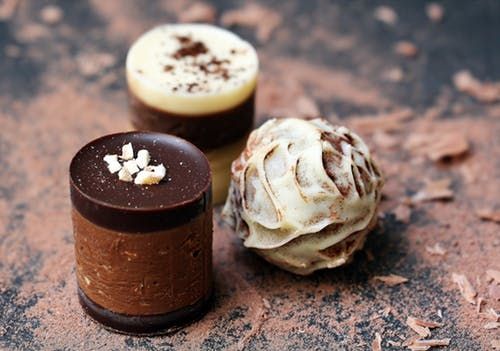 10. Kiddo-Ween Party at The Falls
When: October 19, 2019, 11:00 AM – 5:00 PM
Where: The Falls Shops, 8888 Southwest 136th Street, Miami, FL 33176
Drop by The Falls and participate in this year's Kiddo-Ween party, presented by Kiddos Magazine. The Halloween party will feature safe trick-or-treating, character appearances by superheroes and princesses, scavenger hunt, scary faces photo booth, and an amazing Pumpkin Patch station. As part of the celebration, kids will also be able to enjoy a fun zone with face painting, balloon artists, arts and craft, bounce house, costume contest, music, giveaways, fun other surprises! Parents will also have the opportunity to meet exhibitors and find out more about daycare options, after-school activities, special needs programs, tutoring, sports, art academies, health and more.