The Best Place to Buy in Brickell, Downtown Miami
With So Many Choices in Brickell, Midtown, Edgewater, Etc, Where Are My Best Choices?
Step into Downtown Miami and let cosmopolitan flair immerse you into the diverse atmosphere that features both historical and modern amenities. Everywhere you turn, you will see innovations and technologies that are rapidly changing the area into an economically stable region.
Where luxury meets comfort, this growing international business district has made room for existing and new urban residential condos appealing to the affluent crowd who are seeking the perfect work/life balance.
When you are looking to purchase a condo, the downtown neighborhoods along the coast of Biscayne Bay is your first destination. The Brickell Financial District, Midtown, Downtown Miami and Edgewater areas have seen an uptick in new and pre-construction residential construction projects.
These urban residences offer some of the more high-end amenities desired by working professionals and families looking for homes from under $500,000 to north of $5 million. With these condos perfectly situated in some of the hippest neighborhoods featuring arts and cultural attractions, fine dining adventures, extravagant shopping sprees and eclectic nightclubs, there is a little bit of something for everyone when moving to this area.
Let's take an in-depth review of the available Downtown Miami, Midtown, Edgewater and Brickell new construction, pre-construction and existing condos that are available. Working for ONE Sotheby's International Realty as a luxury real estate agent enables me to help you choose the right one that fits your sophisticated preferences.
Whether the property is located in Downtown Miami, Brickell, Midtown, Edgewater, or anywhere in the world, ONE Sotheby's International Realty and my strong global relationships enable us to get you access to see and/or purchase any property anywhere. Throughout this article, you will see many links to view numerous luxury waterfront and non-waterfront condos in different luxury condo buildings.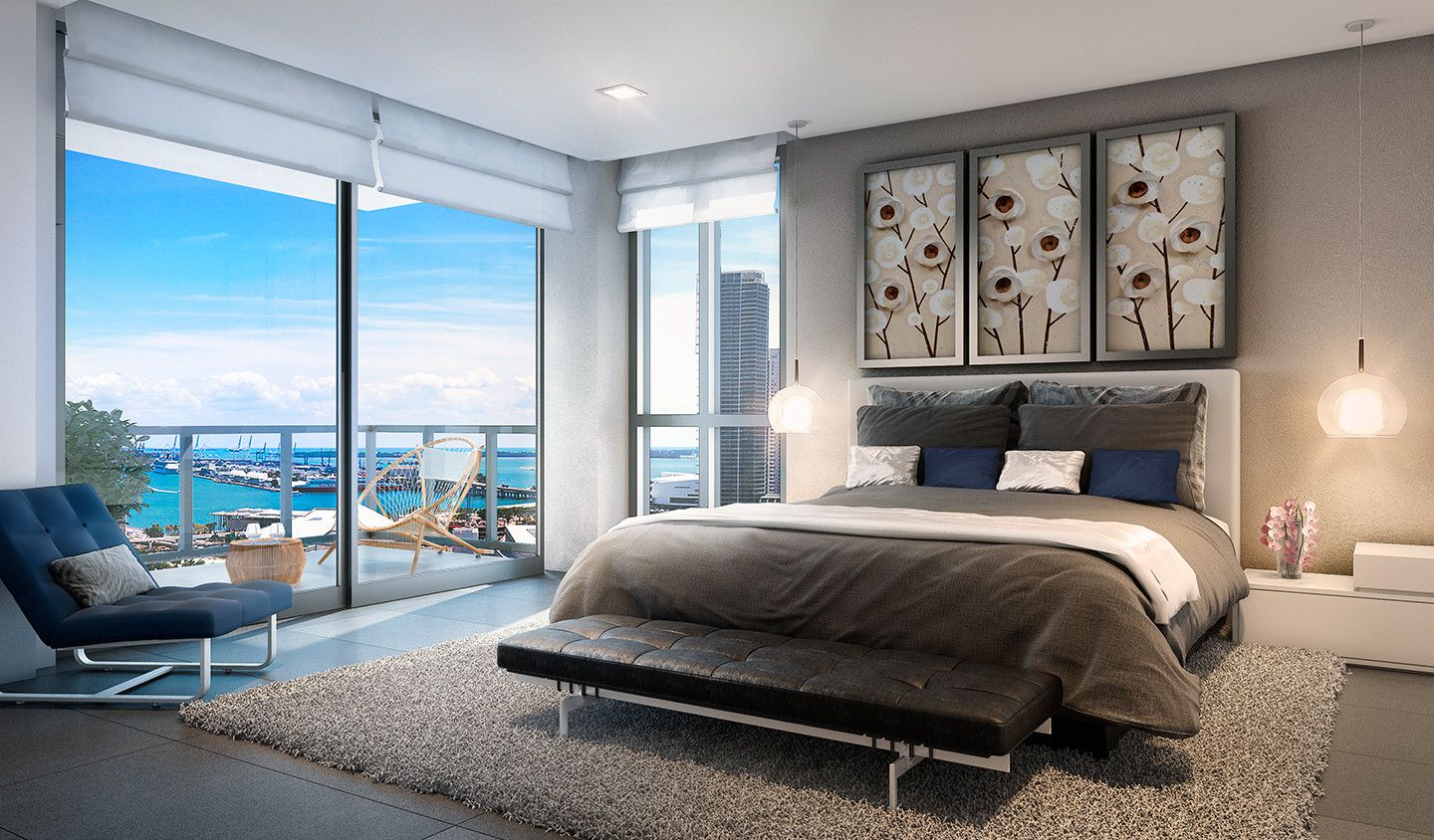 Existing Luxury Condos for People on The Move
For people who need to move into a condo yesterday, the downtown area has a range of existing condos available with various pricing and amenities. Depending on when the residential building was first built and when renovations were last made, there will be varying design and architectural styles based on the time period when the condo was constructed.
Here are three of the more popular existing condos - ICON Brickell, Carbonell Brickell Key, and Jade.

ICON Brickell
Where contemporary design meets international influences, ICON Brickell offers homeowners the perfect location combined with the perfect setting. The building is located along Brickell Avenue as it offers residents beautiful views o fDowntown Miami and Biscayne Bay.
ICON Brickell was built in 2008 as it reaches up above nearby buildings with an impressive 52 story towers. There are 1,796units in the building with floor plans ranging from studio units to 3 bedroom condos as it is one of the largest condominium developments in South Florida.
Being built on 1,000 square feet of waterfront property, ICON Brickell has a 10-acre enclave with two parks, a dock area into Biscayne Bay, fitness facility, pool, and 28,000 square foot 5-star spa.
Residents can relax in the elegantly designed features in their condos, such as Italian cabinetry, Sub-Zero/Wolf appliances, stone kitchen countertops, French limestone walk-in showers and air bubble jet system tubs. The 9-foot ceilings and floor-to-ceiling windows increase the aura of luxury as the full-time concierge service completes the deal.
One of the great aspects of the ICON Brickell is its close proximity to all the downtown neighborhood features. It has a walkability score of 96% out of 100%. People can enjoy excellent dining choices -- such as Tamarina Restaurant & Bar, Zuma and Truluck's -- and afternoon shopping at Luxy Miami Boutique, Express Flowers and MSM Fight Shop.
Click on the following link for the current luxury condos available for sale in ICON Brickell - For Sale - ICON Brickell
Address:
ICON Brickell
475 Brickell Avenue
Miami, FL 33131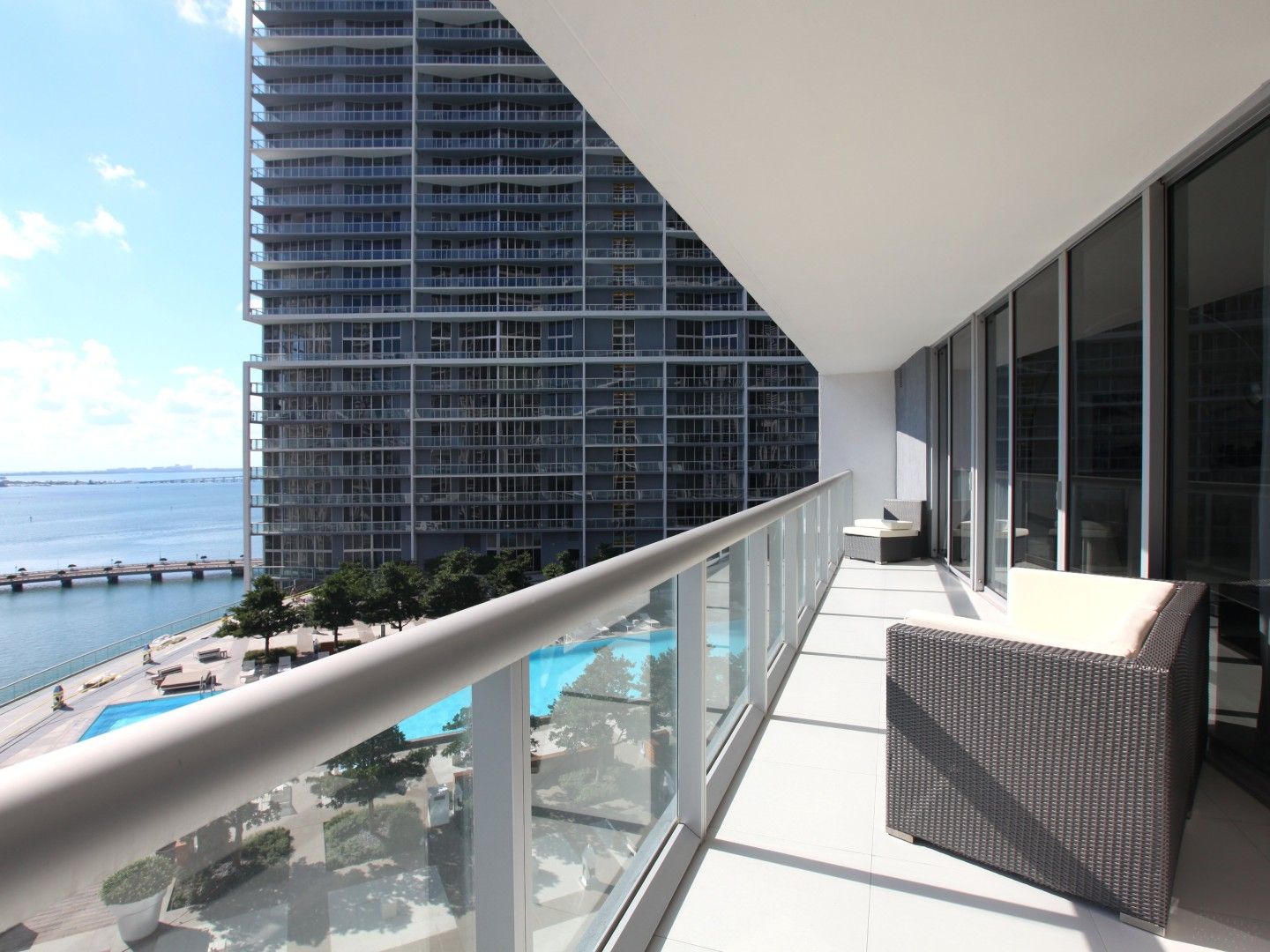 Carbonell Brickell Key
For residents seeking a more private setting without compromising on the scenic vistas of the Miami skyline, Carbonell Brickell Key calls out to people who want a luxurious lifestyle and convenient amenities. One aspect that stands out about this Downtown Miami condo residence is its location at the end of Brickell Key Boulevard. It is considered a private island paradise at the tip of Brickell Key as you can stare out over the blue waters of Biscayne Bay and the Miami River.
The 40-story building was built in 2006 as the spectacular architecture of bronze-laminated glass walls and porte-cochere entrance takes your breath away. Situated in the lobby is a bronze statue of Manuel Carbonell, a world-renowned artist.
Carbonell Brickell Key has 284 condos with varying floor plans as it has1-bedroom, 2-bedroom, 3-bedroom and 4-bedroom units. Amenities in certain units encompass the feeling of luxury with floor-to-ceiling windows, stainless steelMiele appliances, chef-style kitchens, and built-in cabinetry.
Community features include squash courts, racquetball courts, a club house, pool, and spa facilities. Due to Carbonell Brickell Key located on its own private island, there are a few restaurants, grocery stores and boutiques that cater to condo residents. Then you can go to the mainland to enjoy the rest of the downtown entertainment and activities including walking and biking trails in nearby Brickell Key Park.
Click on the following link for the current luxury condos available for sale in Carbonell Brickell Key - For Sale - Carbonell Brickell Key
Address:
Carbonell Brickell Key
901 Brickell Key Blvd
Miami, FL 33131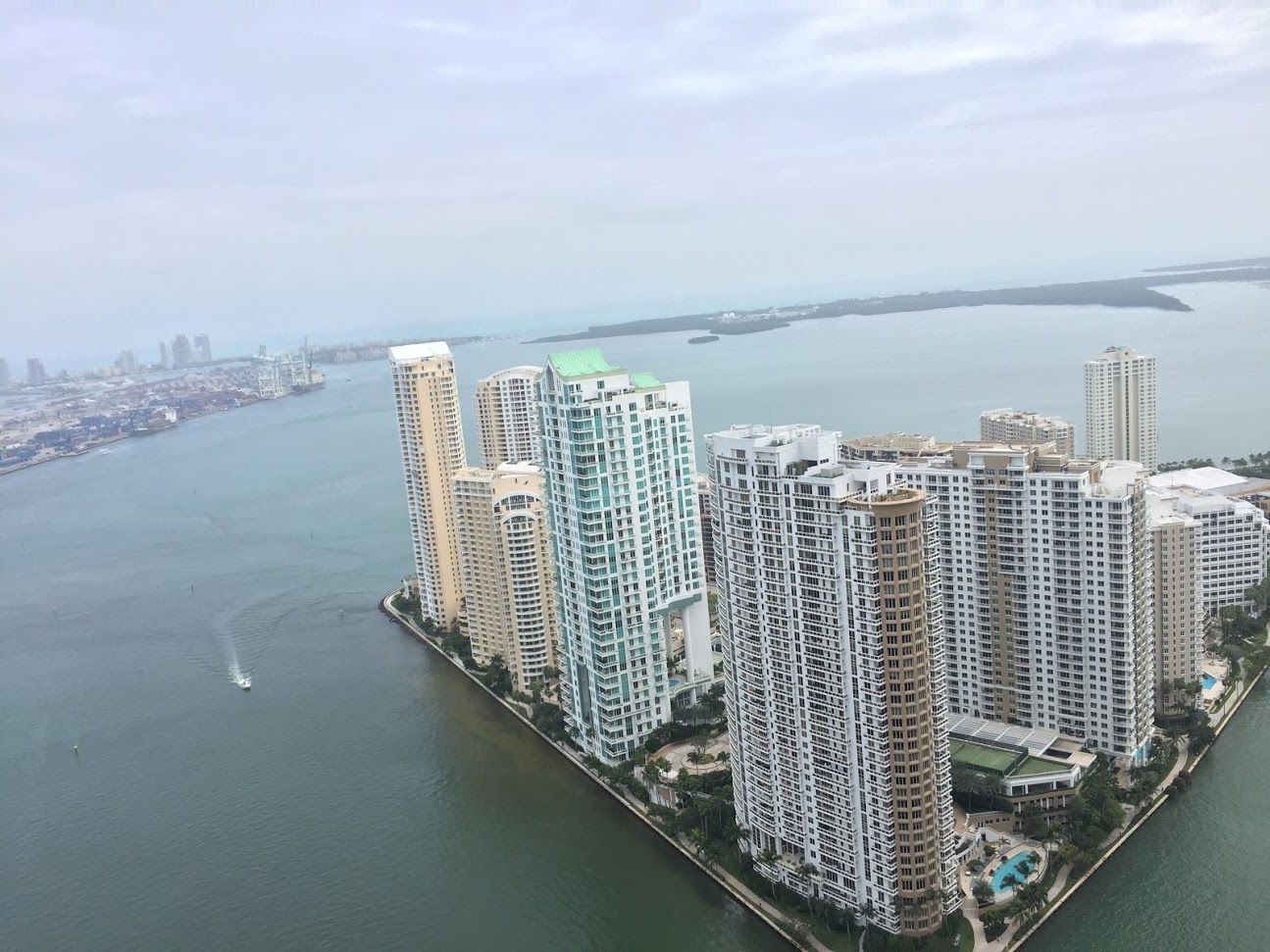 Jade
If luxury and prestige are your main lifestyle preferences and you are looking to move quickly into the Downtown Miami area, then Jade Condominiums will definitely be a place to take into consideration. The building was built in 2004 as it is located on Brickell Bay Drive, which is only a short distance from Brickell Avenue and all the hippest neighborhood features.
Jade has 326 units with tailored luxury amenities increasing the atmosphere of sophistication and style. Floor-to-ceiling laminated glass windows provide spectacular sights of the of Biscayne Bay as some units have wrap around views.
Several condos are equipped with marble vanity tops, Black Absolute granite countertops, marble vanities, stainless steel appliances, walk-in closets and cherry wood kitchen cabinets. Even the bathroom offers the ultimate relaxation with a bidet and high-pressure water jets in the whirlpool.
Jade features all the creature comforts on premise. There is a bayfront resort deck located on the 7th floor, a rooftop sky lounge, media room, observation deck, library and a European-style spa area. With the building amenities and neighborhood features, Jade brings elegance and luxury right at your doorstep.
Click on the following link for the current luxury condos available for sale in Jade Residences at Brickell Key - For Sale - Jade Residences at Brickell Key
Address:
Jade Residences at Brickell Bay
1331 Brickell Bay Drive
Miami, FL 33131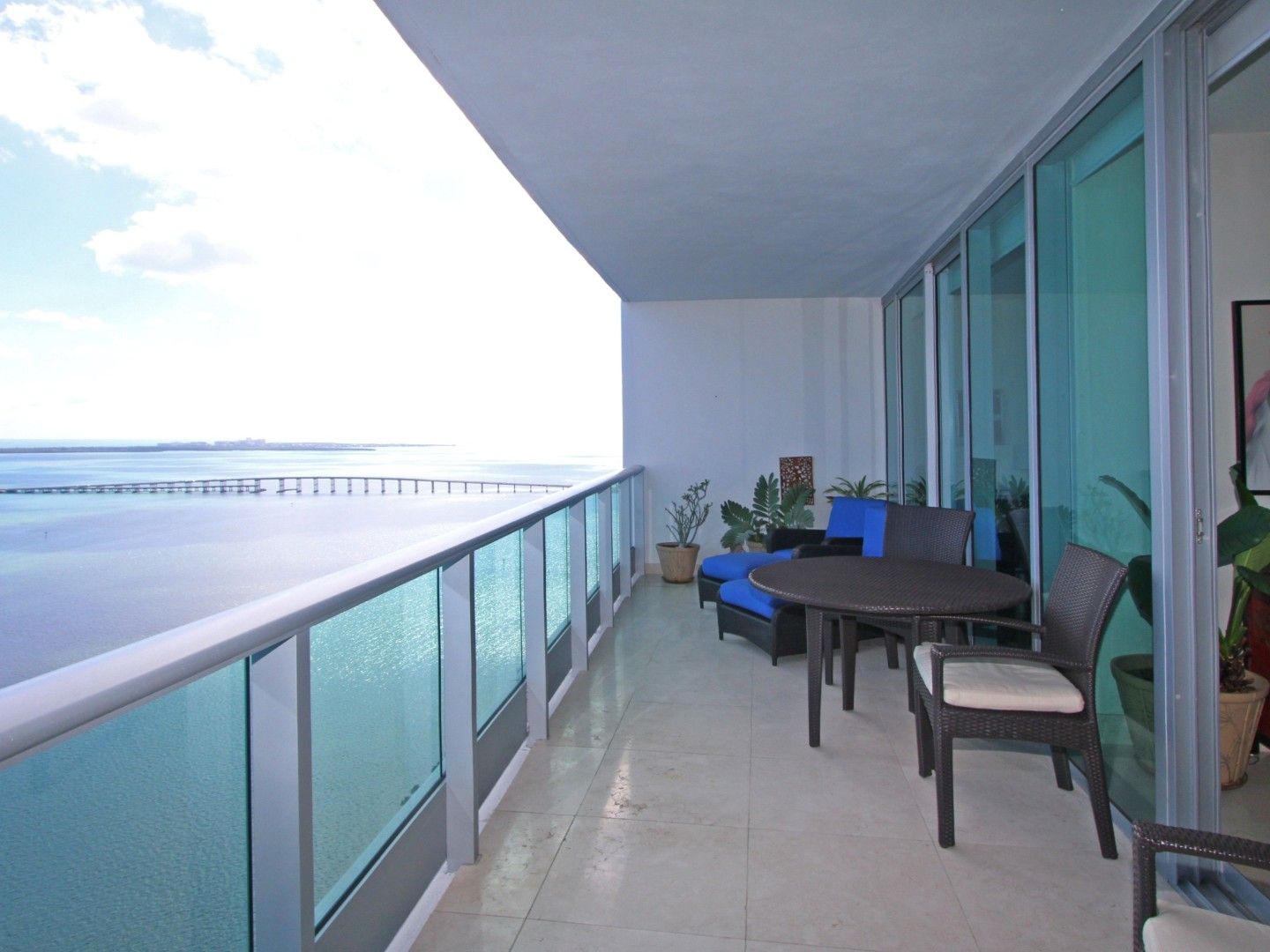 New Construction & Pre-Construction Condos a Feast for the Eyes
There has been a recent boom of urban construction that is changing the neighborhood landscape in the Downtown Miami region. One notable location has been the Brickell Financial District. Brickell new construction has introduced fabulous condo accommodations, office spaces, retail boutiques and entertainment venues.
With brand new condo amenities and features, people are eagerly snapping up condo space when it becomes available after completion. Other locations experiencing new and pre-construction include Edgewater, Midtown and Downtown Miami. Some of the top Downtown Miami condos and Brickell construction projects are Brickell City Center, Echo Brickell, and One Thousand Museum.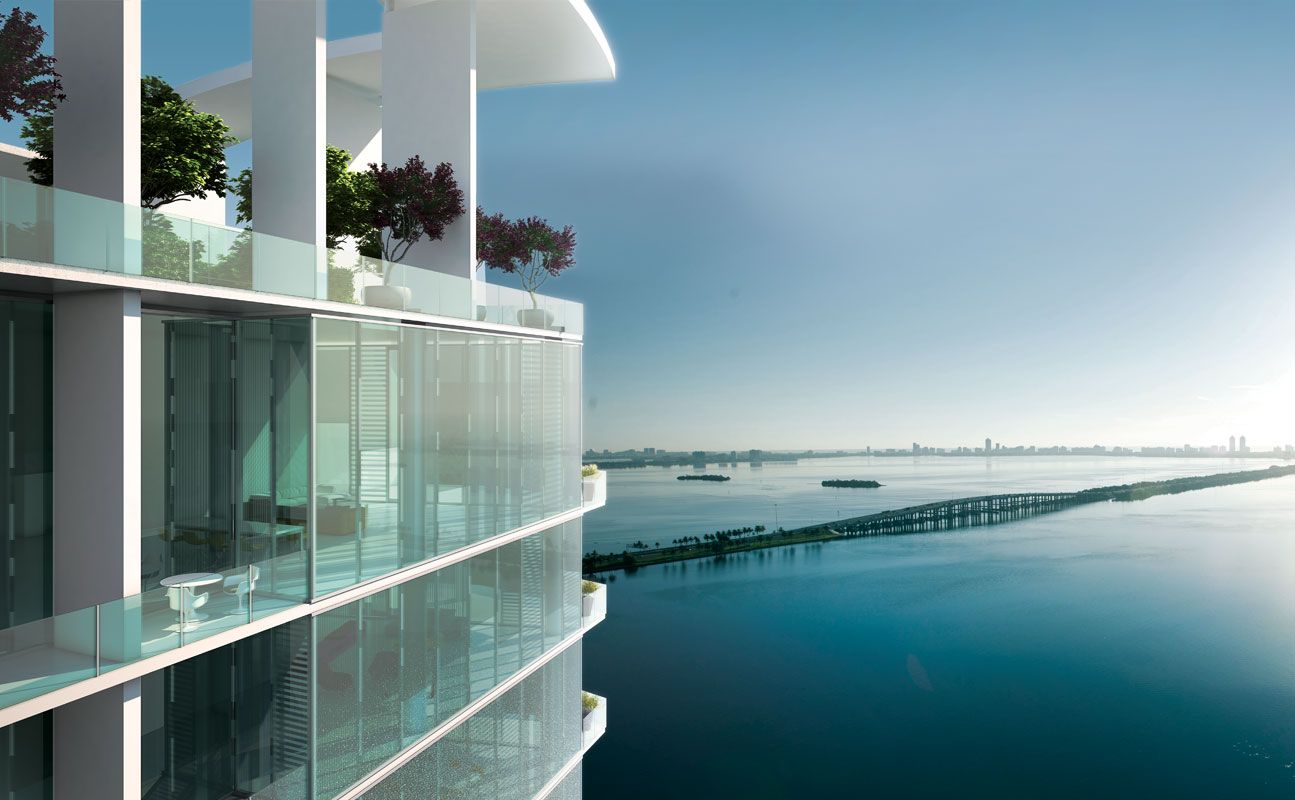 Brickell City Center: Reach & Rise Condos
Brickell City Centre stretches across 9.1 acres, from Eighth Street to Sixth Street, on South Miami Avenue and is the best place to buy in the Brickell area, hands down. It is a mixed-use residential and commercial space with condo towers, a five-star hotel, open-air shopping center and office buildings.
There is a total of 780 condos available within the two towers of Reach and Rise. Reach was completed in April of 2016 as it has 390 condos priced at $595,000 up to $2.7 million. Rise will have the remaining 390 condos as it is slated for completion late this summer. The commercial elements of Brickell City Center will have various construction completion dates throughout the rest of the year.
Both Reach and Rise towers feature luxuries that fulfill your wildest dreams. There are one bedroom, two bedrooms, and three bedroom units available as biometric technology elevator access allows you to easily get to your residence without compromising your security.
Most units feature powder rooms, imported marble flooring, nine-foot to eleven-foot ceilings, Italian kitchen cabinets, Bosch appliance packages, extravagant soaking tubs, Danze designer faucets, quartz stone countertops and a range of additional features.
You won't have to go far to reach all the sophisticated community amenities. There is a half acre community deck where you can host barbecue parties, let the kids have fun at the children's play area, relax in the tropical gardens or work out in the outdoor fitness area.
With heated lap pools, spas and social pools, you can keep cool when the temperatures start to rise. Also take advantage of the extensive on-premise concierge service, as well as the poolside beverage and cafe services.
Things will only get better at the Brickell City Center as it draws nearer to construction completion. This location will be tailored for affluent working professionals and families who will revel in the grand changes that are being made in this section of the Brickell Financial District.

To find out the most up to date listings for Brickell City Centre condos in Reach & Rise, click on the link - Most Up to Date Listings for Reach & Rise in Brickell City Centre
Address:
Brickell City Center: Reach & Rise
68 SE 6th Street -- 88 SW 7th Street
Miami, FL 33131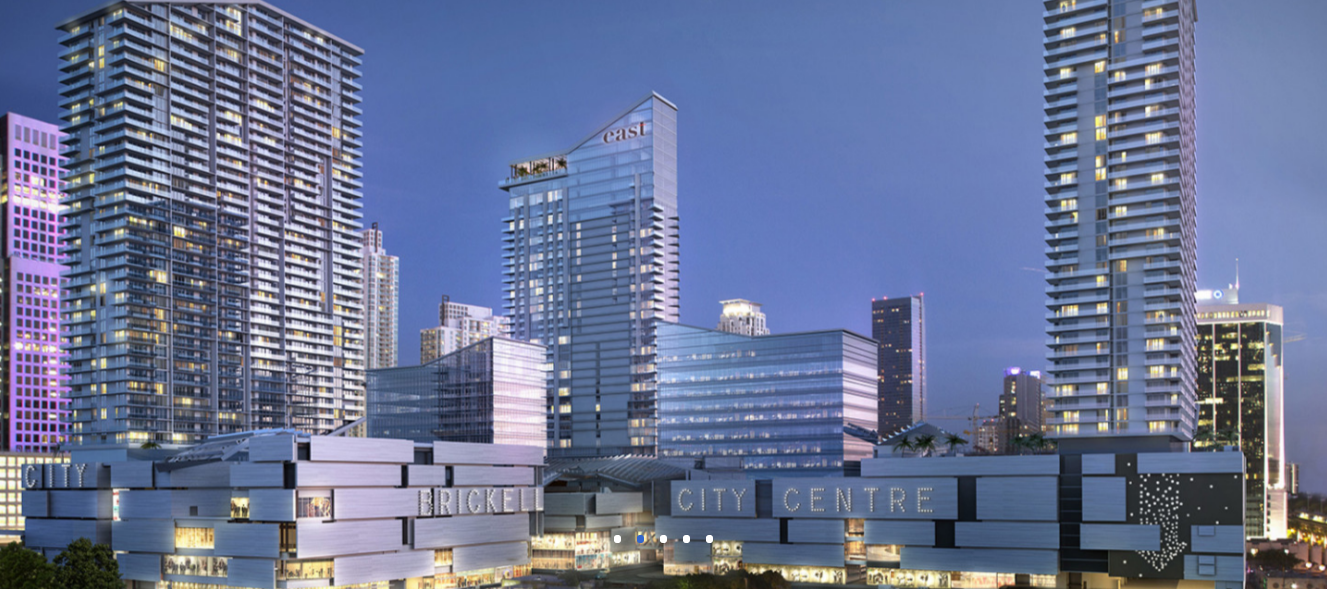 Echo Brickell
Echo Brickell is adopting the attitude of "less is more" by developing only 180 condo units as they are focusing on creating the most elegant luxury experience possible. The building is under construction in 2016 as it is located on coveted Brickell Avenue's East side.
Fully furnished residences will feature nine to fourteen-foot tall ceilings, terraces with outdoor barbecue areas, Wolf/Sub-Zero appliances, marble flooring, Italian cabinetry, and panoramic cityscape and water frontage views.
Building features in Echo Brickell include an Infinity-edge pool that vanishes over the edge, hot tubs, and a bathing deck that looks out over Downtown Miami and Biscayne Bay. Combined with exquisite concierge services, spa areas and state-of-the-art gyms, Echo Brickell aims to impress residents with its opulence and prime location.
To find out the most up to date listings for Echo Brickell condos for sale, click on the link - Most Up to Date Listings for Echo Brickell
Address:
Echo Brickell
1451Brickell Ave
Miami, FL 33129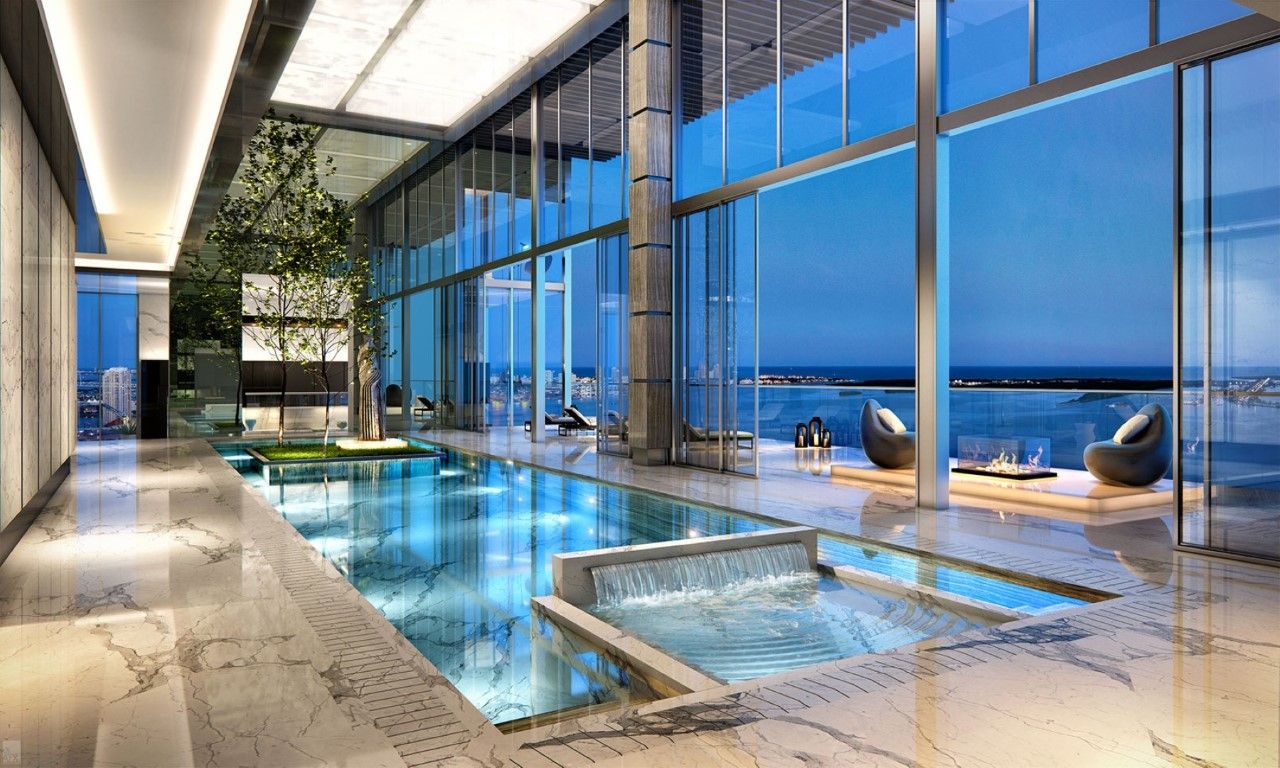 One Thousand Museum
One Thousand Museum is the crème de la crème for luxury urban living. It is the top pick for a select few privileged individuals seeking an extravagant condo community for their lifestyles in Downtown Miami. One Thousand Museum is encompassing all the great cultural and artistic aspects of Miami to create condo residences with stunning architectural designs.
While the building will be over 60 stories tall, it will only feature 83 condo units consisting of half-floors, floor floors, duplex townhomes and a duplex penthouse. Construction began in 2016 and as One Thousand Museum is slated to be completed in 2018.
It is designed by the late Pritzker Prize-Winning Architect Zaha Hadid. It is very unfortunate that this true legend in every sense of the word won't be able to see this masterpiece come to completion.
These residences will be built with an estate-style atmosphere located in the heart of the Downtown Miami area. They will have high ten to twenty-foot ceilings, floor-to-ceiling window walls, and oversized balconies.
Customized Italian kitchen cabinetry, Sub-Zero refrigerators, induction cook tops, in-wall ovens, and a range of other amenities will be included in every unit. Building features will include glass elevators, sunrise and sunset pools, a private rooftop helipad, indoor aquatic center, sky lounge, spa, and a fitness center.
To find out the most up to date listings for One Thousand Museum condos for sale, click on the link - Most Up to Date Listings for One Thousand Museum
Address:
One Thousand Museum
1000 Biscayne Blvd
Miami, FL 33132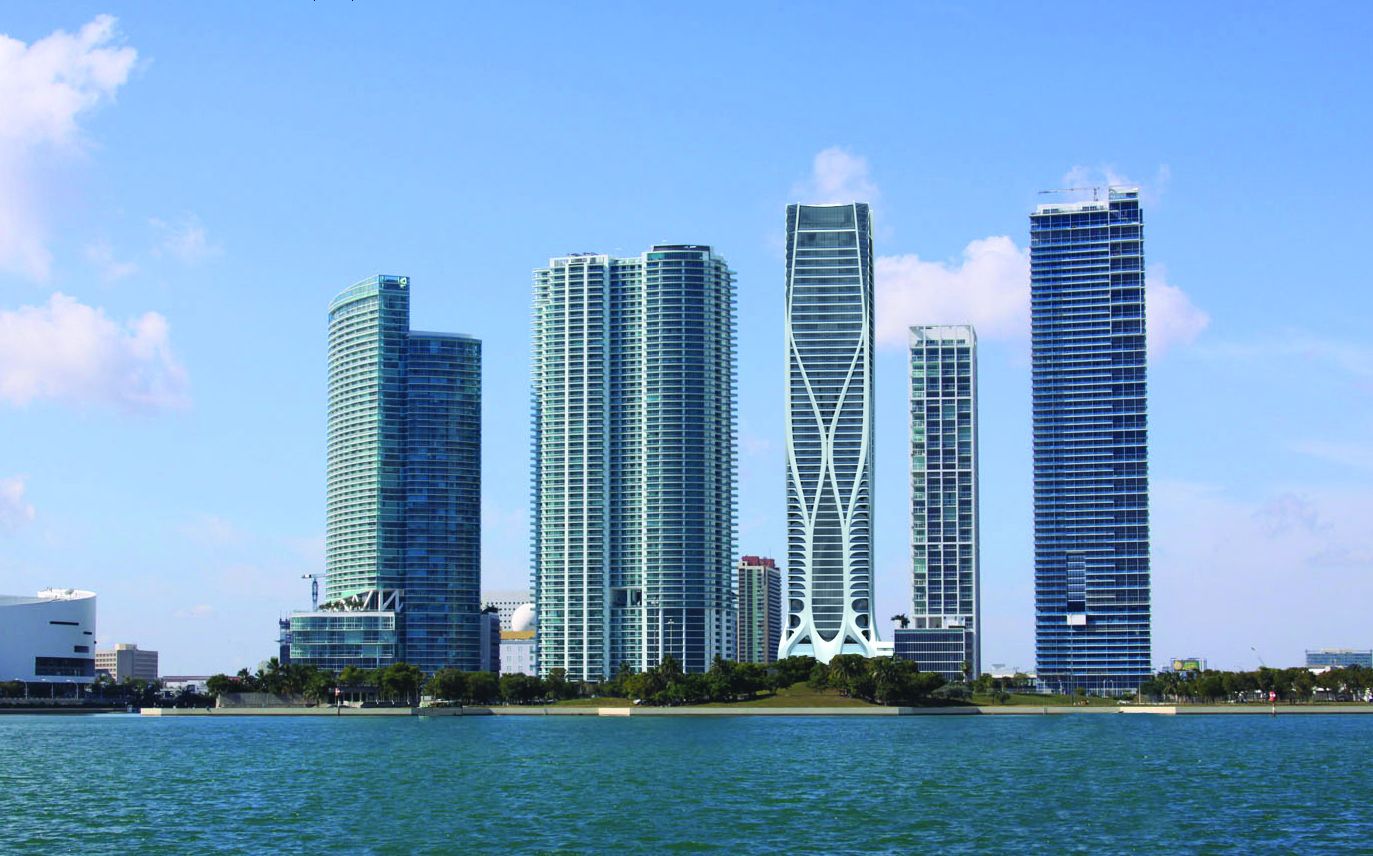 Downtown Miami Urban Landscape Tailored to the Elite Homeowners
Residential developers are changing the way we think of condominium living in the Downtown Miami area. No longer is there an asymmetry between business financial districts and urban residences. Instead, both metropolitan aspects are being combined into unique architectural locations that offer all the amenities, features and functional spaces desired in the heart of the city.
Whether you are looking for an existing condo community or new construction and pre-construction unit to reserve, ONE Sotheby's and I can help you locate the right residential home that fits your preferences. Let us show you where to find luxury living along Biscayne Bay in Miami or anywhere in the world. Contact us today to gain more information about any of these luxury condo units as well as to arrange a private showing.