The BEST Place to Eat Dessert
Amit Bhuta - ONE Sotheby's International Realty
There are three things that I love more than anything else - my family/friends, my job, and EATING! I've lived in South Florida since I was four years old and have been lucky to eat at many wonderful places in town and all over the world. So since I sell luxury real estate for ONE Sotheby's International Realty, I get asked over and over, where is the best place to eat dessert?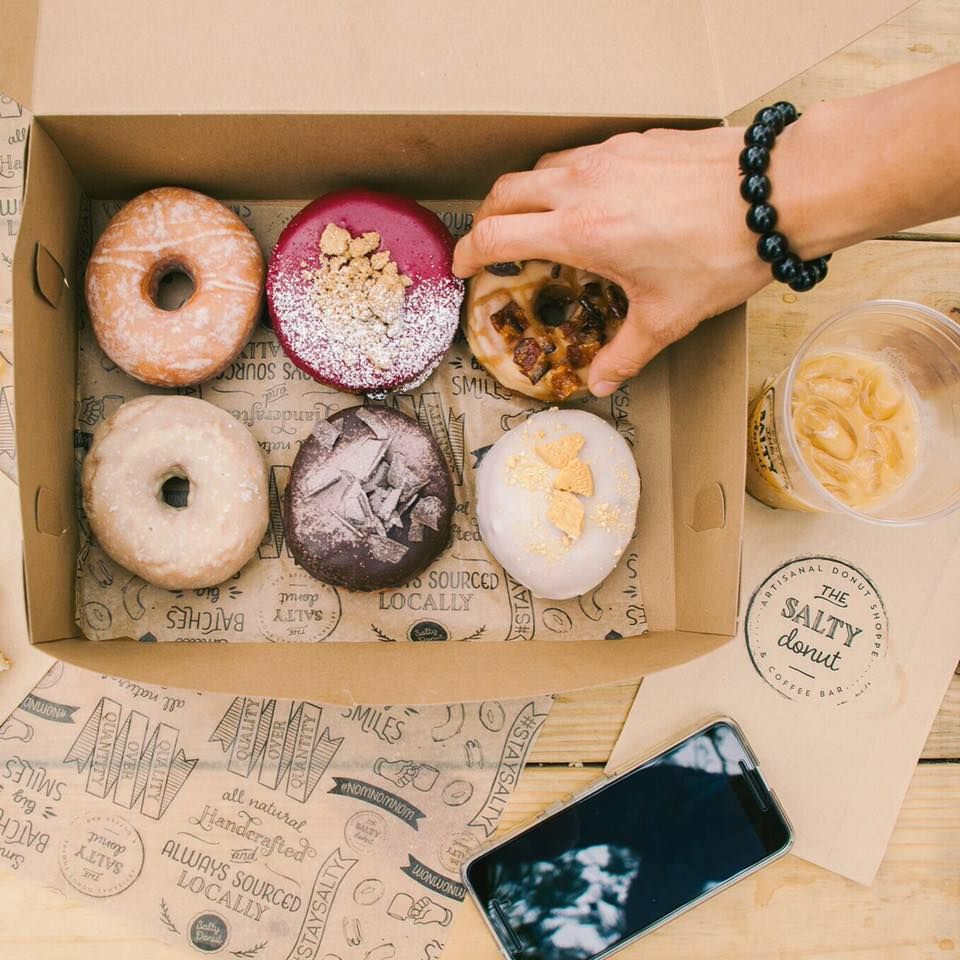 It seems like a simple question, but for most people, it is very tough to answer. For me, it's incredibly easy to answer. It used to be pretty difficult to think of that perfect place until The Salty Donut opened up. So who or what exactly is The Salty Donut? Below is how The Salty Donut describes itself.
"Small batches, big smiles - that's what The Salty Donut is bringing to Miami! The Salty is an 'Artisanal Donut Shoppe & Coffee Bar' with a passion for using fresh, local ingredients. Our executive pastry chef and his team hand-craft donuts in small batches, throughout the day, to ensure every customer gets THE freshest little bundles of dough possible.
As obsessed as we are with donuts, we are with coffee! Our coffee program director is bringing a whole new movement of craft coffee to a South Florida that's BEGGING for more of that 'Seattle/Portland/LA' coffee-culture. Hang tight Miami - craft donuts are on their way!"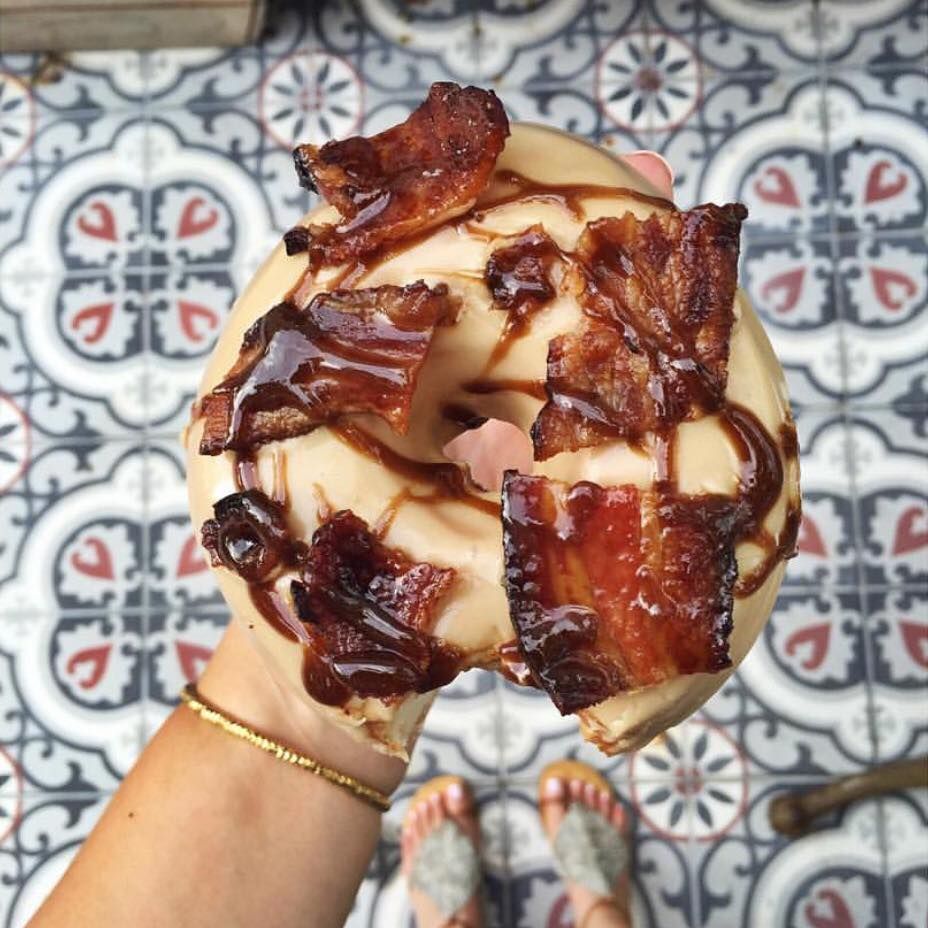 If it took you a while to get here to read this because you couldn't take your eyes of the photo above, you're not alone. That's a common thing that happens the first time someone sees the maple bacon donut above. OMG, it is SO GOOD! It's a must try, as are all of their donuts.
Under the direction of executive pastry chef and partner, Max Santiago, winner of the Cooking Channel's Sugar Showdown, EVERYTHING is made in house. [Since this was first written, Santiago is no longer with the company and is a partner at The Sugar Factory] Their glazes, jams, doughs, and compotes… everything starts off as raw ingredients of the highest possible quality, and with care and expertise, they turn these different ingredients into the components that make up their chef-crafted and hand-picked flavor profiles and combinations.
Besides the Maple Bacon Donut, Nutella, Guava and Cheese, and Baked Cookies and Cream are some other flavors that you MUST try! Santiago won the Sugar Showdown with the Cannoli Donut. It is a 24-hour brioche with vanilla bean, honey, citrus zest and white chocolate ricotta filling, dipped in white chocolate and roasted pistachios. My mouth is watering just thinking about it. Check out the video of him below creating this masterpiece on the Cooking Channel by clicking on the link below.
To learn more about The Salty Donut, check out their Facebook page - https://www.facebook.com/TheSaltyDonut.
You can thank me later😊
Reviews and testimonials. What clients think of Amit Bhuta, Realtors. To see homes in Miam...