Amit Bhuta - ONE Sotheby's International Realty
LOVE Your Listing
My approach to selling homes for my clients can be summed up in 3 simple, yet powerful words...love your listing. I want you to love your listing. Why? Because I know that when a home seller loves their listing, there's a great chance potential home buyers will too!
Everything I do in my approach to selling homes revolves around getting as many potential home buyers as possible to fall in love with your home, the same way you did.
Meet Amit
This quick, 2-minute video will help you get to know a little bit about what drives my passion and enthusiasm for helping people sell and buy homes.


100% Care for My Clients
I take great pride in delivering a high level of service to my clients that not only meets their expectations but exceeds those expectations. But don't just take my word for it, see what my clients have to say in their own words.
[click image to see ALL my client reviews]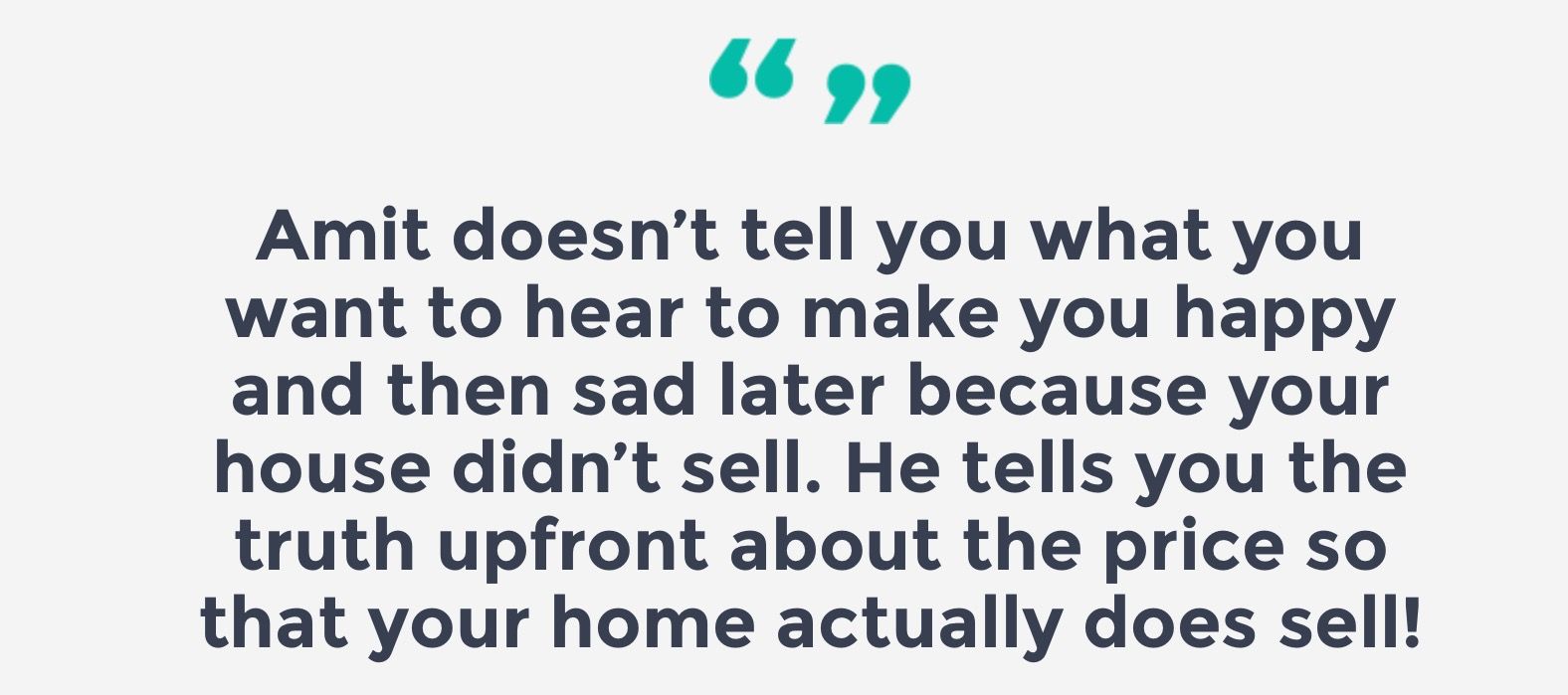 Results-Driven Marketing
My marketing plan for selling homes is proactive, aggressive, and above all, results-driven. I don't just throw a sign in the yard, put your home on the MLS and hope for the best. I'm here to make home buyers fall in love with your home and it all starts with that first impression.
My California filmmakers, professional photographers, and videographers are second to none and will use state of the art camera equipment to take stunning HD photos, drone videos, 3D VR (Virtual Reality) tours of your home, and in many cases create short films with actors for your home. Take a look at one of my recent listings to see for yourself.
[click image to see virtual tour and photos]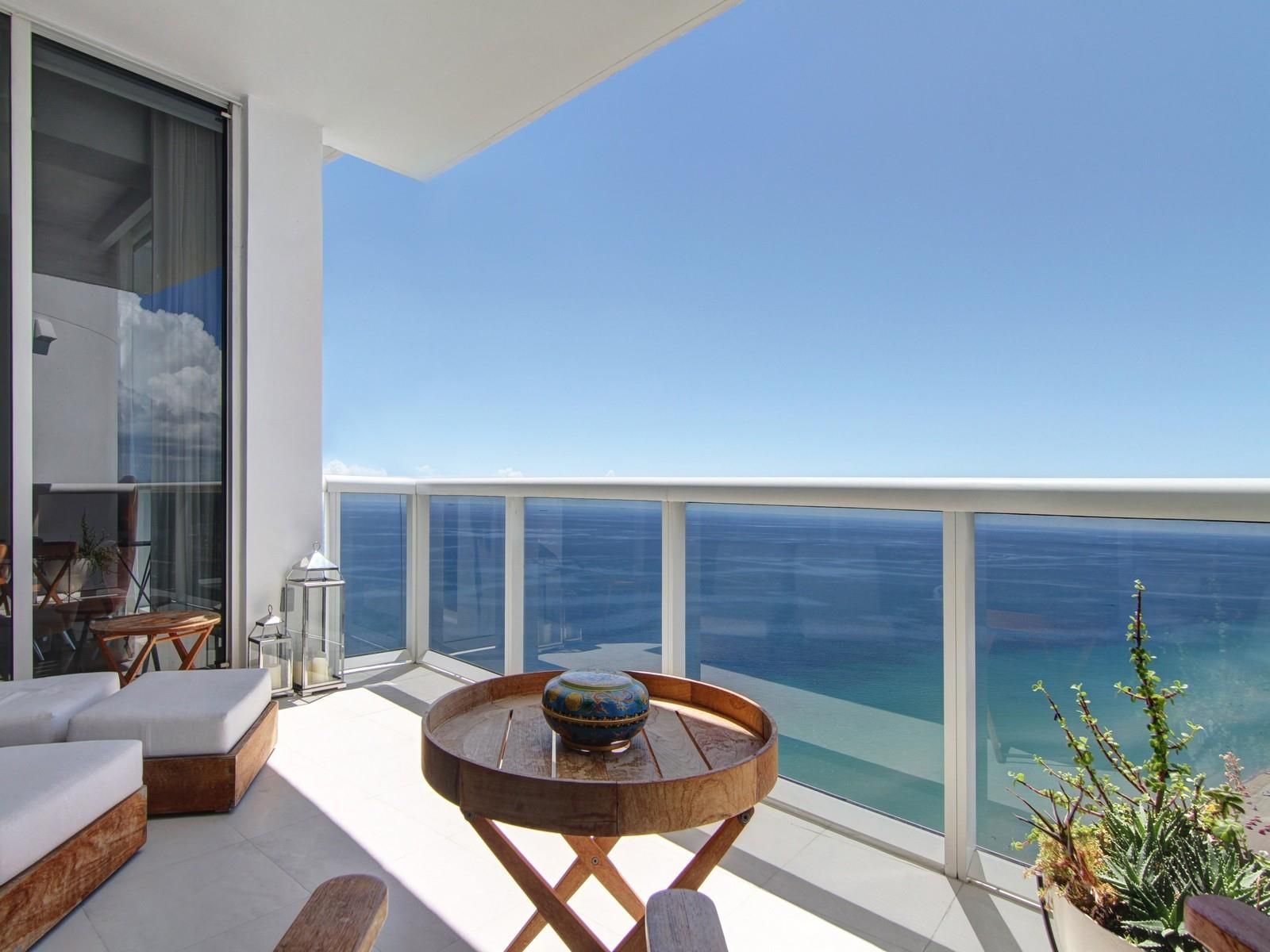 Did you know that 95% of home buyers start their search online, before ever speaking with a Realtor? I make sure that your listing not only looks great online with professional photos and video, but I also pay Zillow, the #1 home search site on the internet thousands of dollars each year to make sure your home gets exponentially more views than your competition.
See an example below of a property that was on the market for a short period of time.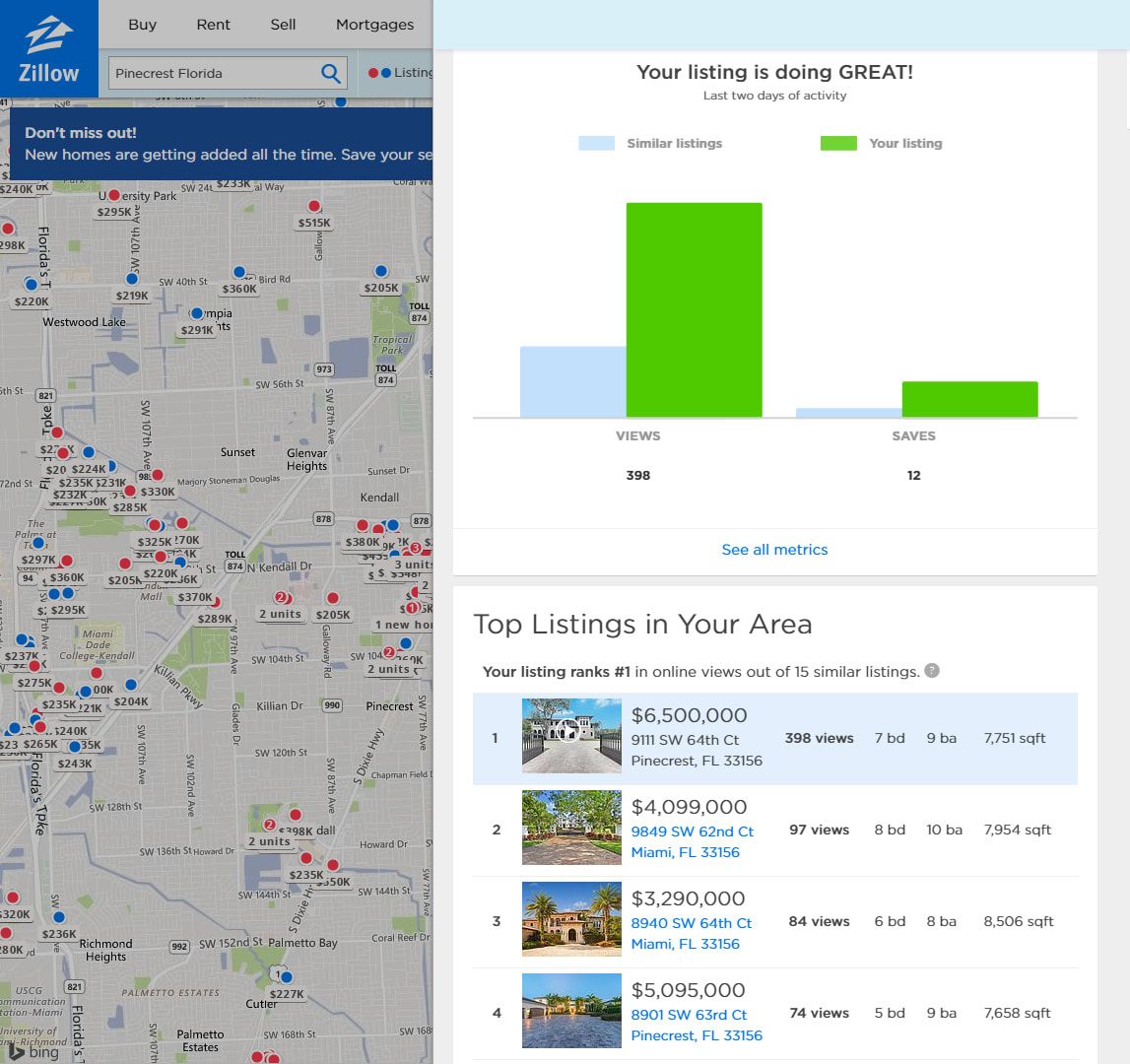 The average Realtor waits until a home is listed in the MLS to start marketing and just waits for buyers to come to them. Not me. Before your home is even listed I'll launch a marketing campaign to get potential buyers and buyer agents excited about your home. My typical pre-listing marketing campaign gets 100's of potential homebuyers interested in learning more about your home.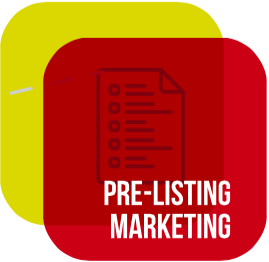 My website earns the attention of today's modern, mobile responsive buyers. It's a proven fact that consumers distrust ugly and boring websites. Your home deserves to be showcased in all its glory! My website is user-friendly, beautiful, and captures 100's of leads each month.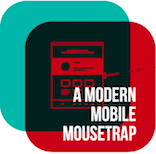 My digital marketing is a huge difference maker that sets me apart from the average Realtor. Facebook has become a marketing powerhouse. I will create a custom Facebook marketing campaign for your property that reaches 1000's of potential buyers. Bottom line, I know how to turn "likes" into LEADS.
Innovative Marketing with Real California Filmmakers
I never look at the ROI (return on investment) for each property I have on the market. I look at my return on investment in my clients' futures. I spend SIGNIFICANTLY more on properties that I represent than virtually all other agents to give that home the 💕 it deserves. Below is an example of a property that I flew in a filmmaker and his crew from California to create this short film about the home.
Since luxury agents in South Florida do not create a film with a storyline for their properties, the number of views and desire for the home were off the charts!
Home Staging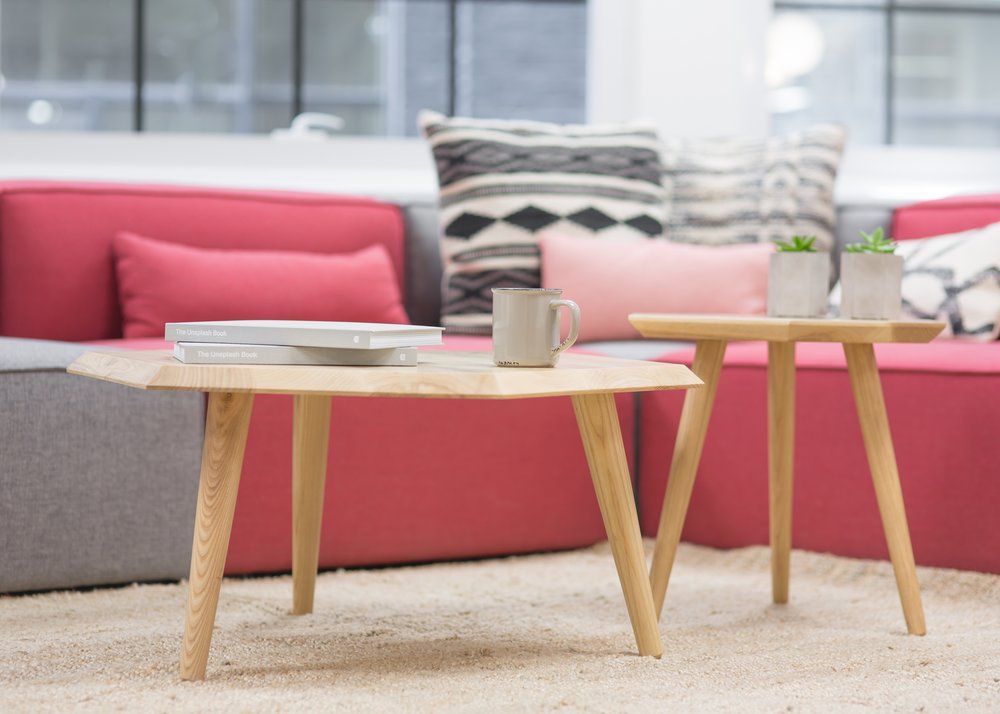 Every property that I market, I PAY to have a professional stager come to your home and offer her insight into what can be done with your home to improve it the way it is or give you options to make it look even better.
There is never an obligation to change anything or pay to stage it, just suggestions. By doing this, I have been able to sell homes much quicker than others on the market and sell homes that weren't able to be sold by other agents. Many times we are able to greatly improve the appearance of the home with minor changes to the house.
3D Floorplans and Virtual Reality (VR) Tours on ALL Properties
Prior to our putting your house on the market, my professional Virtual Reality Videographer will make a visit to your home and will create a 3D Virtual Reality (VR) Tour of your home. Potential buyers near and far will be able to view your property as if they were there. For the more high-tech buyers, they can put on their VR Glasses and virtually tour your home like they were there.
There have been many cases when international buyers have purchased a home without ever going to the property because of this technology. Click on the photo above to see an example tour of a $1,250,000 property that I sold in 34 days.
Drone Videos on ALL Properties
The amount of time effort and budget an engaged couple takes selecting their videographer for their wedding applies exactly the same way to me when I selected the perfect drone videographers to create tours for my listings. Every single one of the properties I represent will have an INCREDIBLE drone video that will wow the sellers. Click on the video above to see a multi-million dollar property that I represented.
Luxury Marketing
ONE Sotheby's International Realty sells the most million dollar homes in Miami-Dade and Broward County. Our average closed sale is well over one million dollars. Sotheby's International Realty's clients include 71 of the Forbes 100 World's Richest People.
Responding to the MOST MOTIVATED BUYERS with a Real Person 24 Hours a Day Within 5 Minutes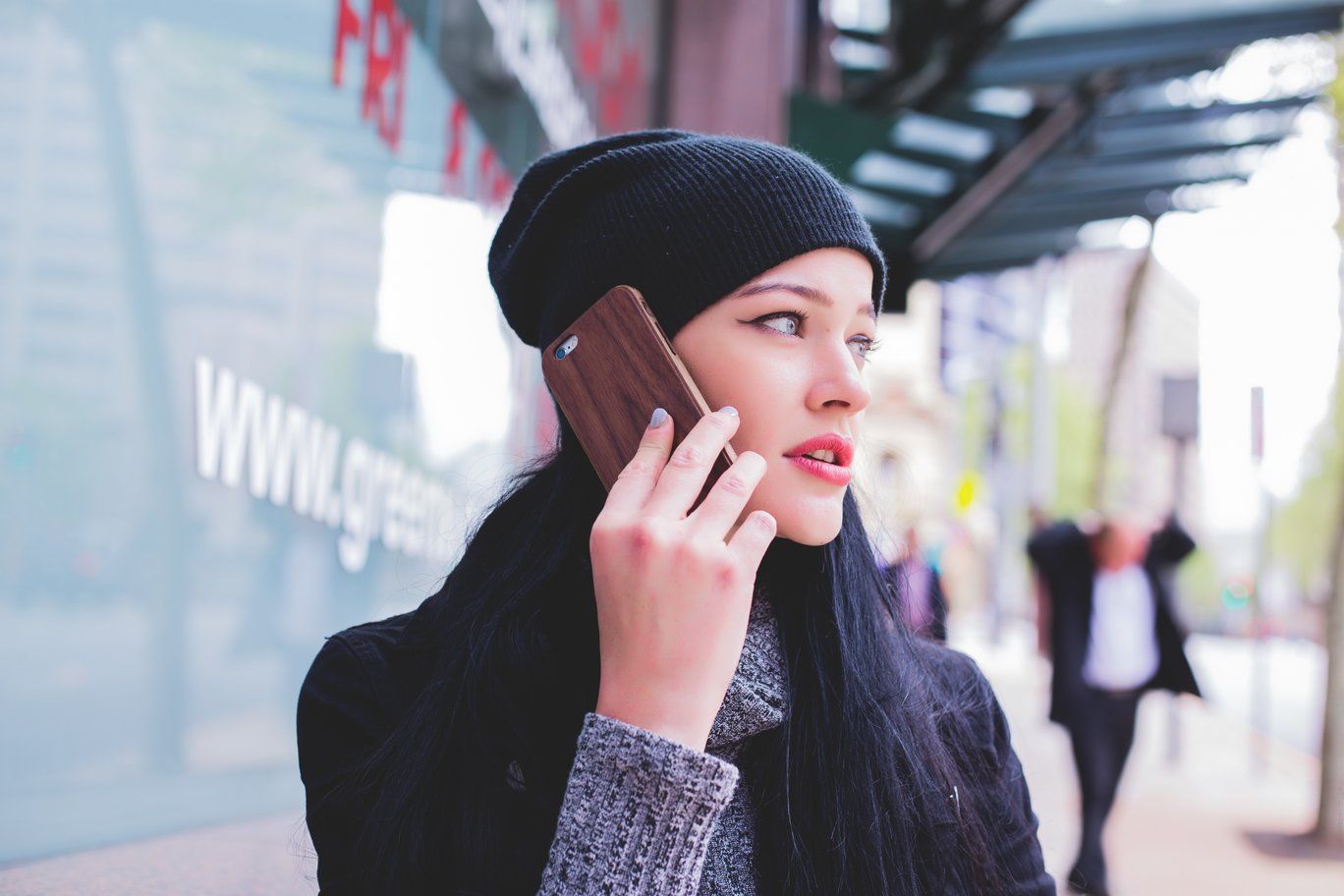 The most motivated buyers are eagerly searching for the latest properties that hit the market at all different hours of the day. The ones that are willing to leave their phone number to get more information on the home are by far the ones most ready to purchase your home.
The problem is that if they don't get a response (not an automated reply, but a real person that answers their questions) within a few minutes, they are on to the next property, completely dismissing yours. Buyers don't care if they are requesting the information at 3 pm or 3 am. They want the information quickly or they don't want it all.
Listing your property with Amit Bhuta will give your listing the ❤️it deserves. Your home will get a response the way people want a response - quickly and via text. If they want to talk on the phone after getting some information via text, that is how your potential buyer will get responded to, all WITHIN FIVE MINUTES!
Every Home Has Its Own Unique Story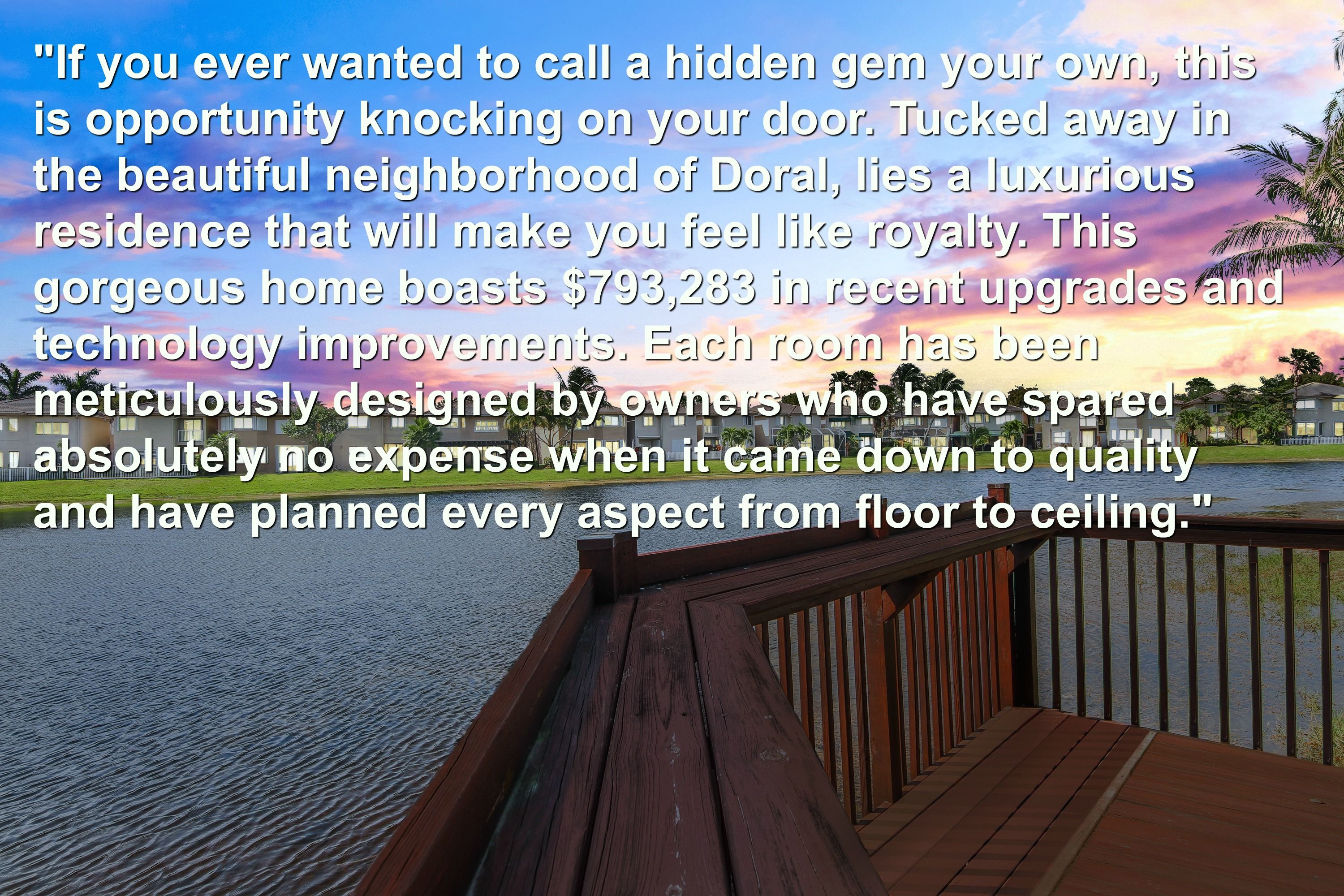 Your home is special, so the way it's presented should reflect that. You don't just have a "3BD 2.5BA." Every home has a unique story and I offer your home a unique voice that will stand out, while beautifully showcasing the features buyers want to see.
The property above was on the market for over a year with no offers with another Realtor. After the seller and I collaborated on all the things that made the home special with some awesome photos and videos, the home sold extremely fast.
TOTAL Confidentiality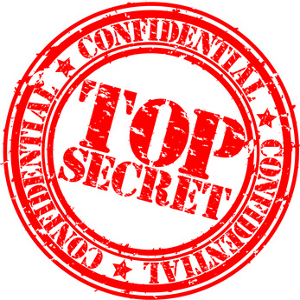 Confidentiality is extremely important to me because I work with many celebrities, athletes, and many ultra-high net worth (UHNW) individuals. BECAUSE CONFIDENTIALITY IS SO IMPORTANT TO ME, MANY OF MY HIGHEST SALES CAN'T BE FOUND ON THE INTERNET.
International Marketing
Almost every luxury real estate agent will tell you that they market internationally. But do they really? I DO! I know some of the top real estate agents in 57 different countries as well as many in every single state in the US. These are personal friends of mine that we share listings with. Many times we end up having clients that are interested in each other's properties.
Working for Sotheby's International Realty, we have a HUGE international presence in 70 countries. Every real estate company will try and impress you with how many websites your property is on. We take pride in being on much fewer websites than all others.
We know EVERYTHING about the individuals who will buy your home. We would rather spend our full marketing budget on those motivated qualified buyers than spread our budget on many people that can't afford your home. It's like trying to sell steaks to vegetarians.
Value of ANY Home in the United States of America
***No Need to Disclose Your Personal Information***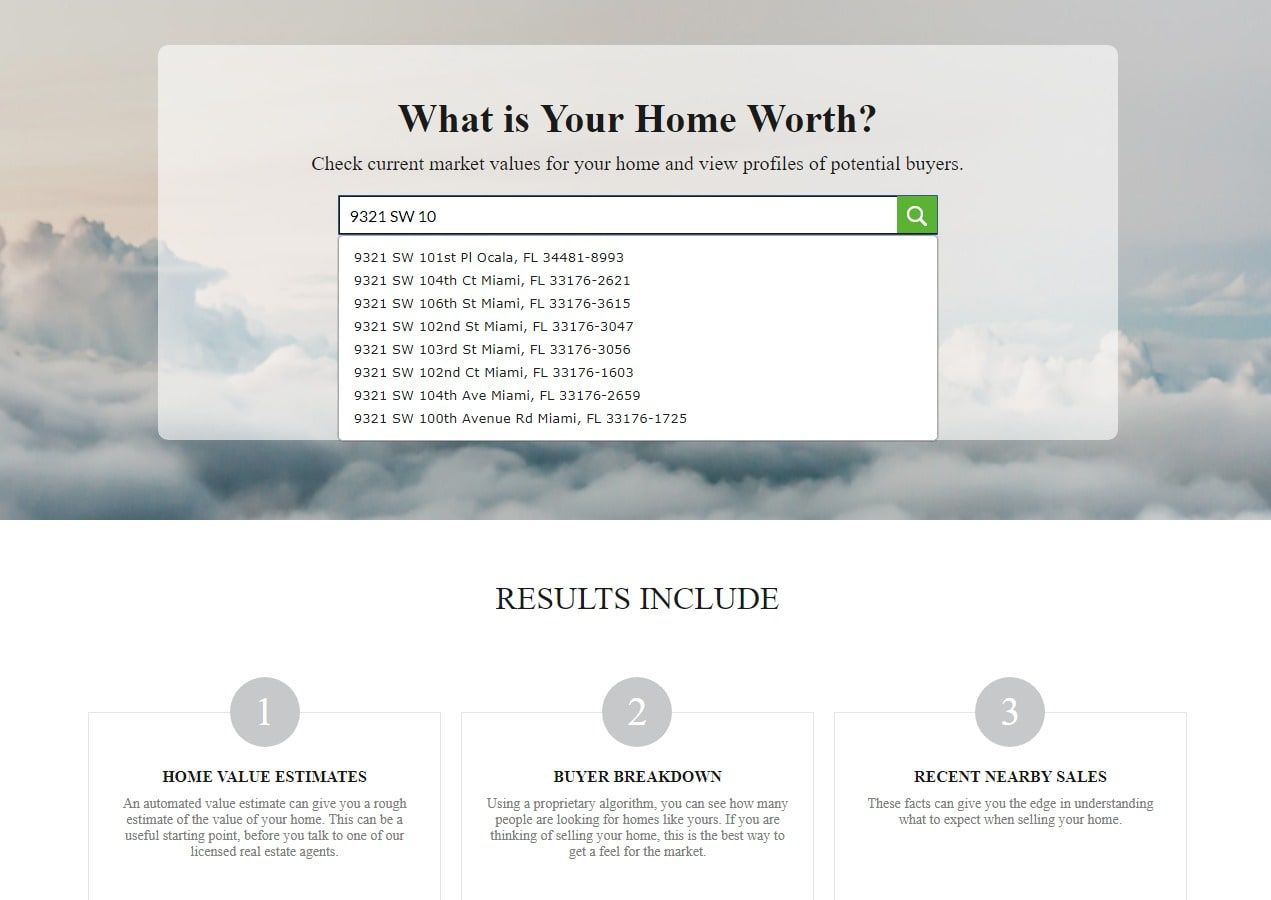 Not quite ready to list your home for sale? That's OK too! I'm always just a phone call or email away to answer any questions you have about selling a home, buying a home, or anything else related to the real estate market.

Stay Connected
Even if you don't have immediate plans to sell your home, staying connected to your local neighborhood home values is something every homeowner should do. Sign up to get notified whenever a home in your neighborhood hits the market or is sold, by clicking the 'My Neighborhood Home Values' button below. I'll put together a quick market analysis for you and set you up to receive neighborhood alerts.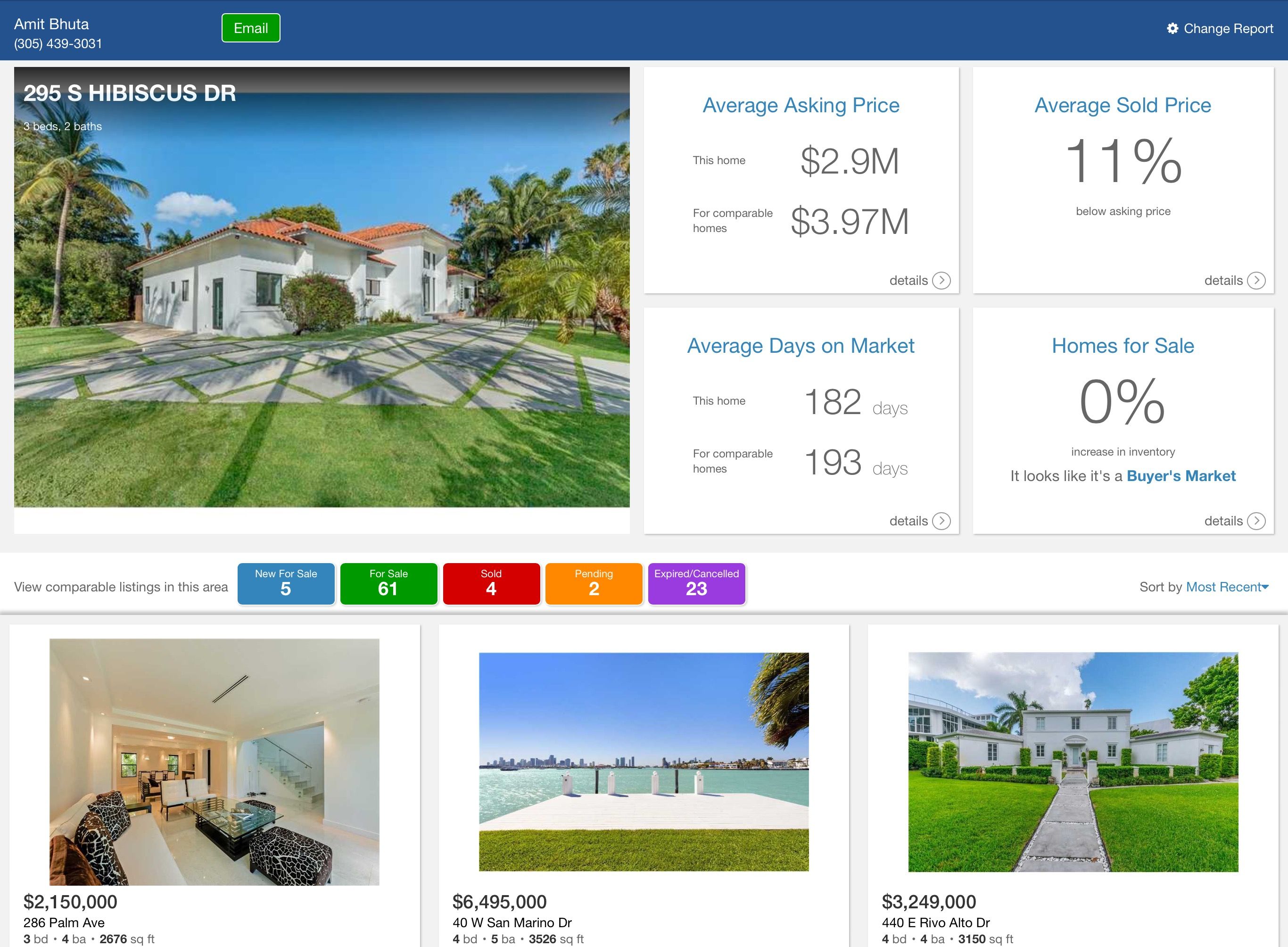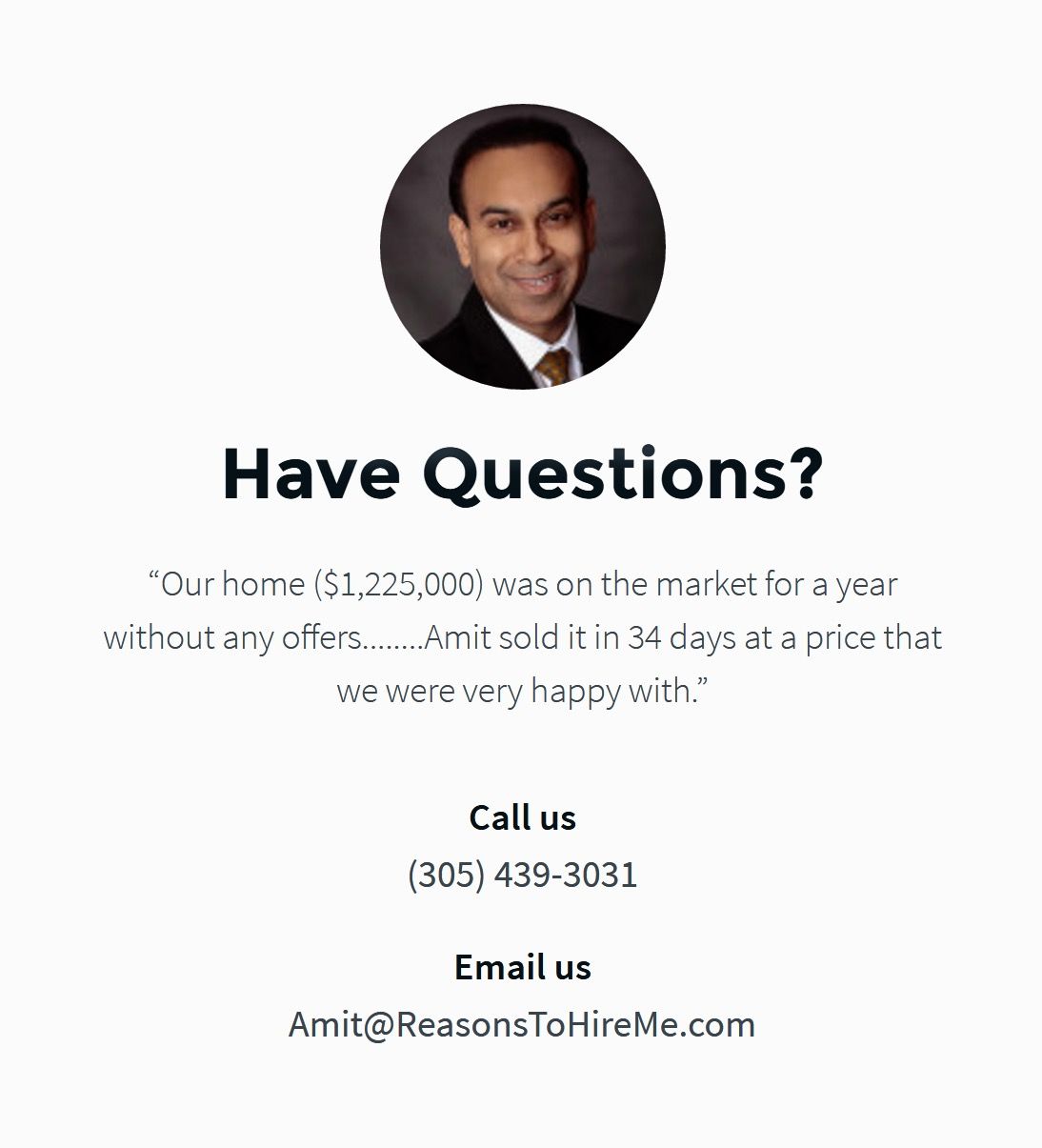 Issuu is a digital publishing platform that makes it simple to publish magazines, catalogs...