Pinecrest First Impressions A Village Reaping What They Sowed
Stepping into Pinecrest for the first time, you feel that familiar warm tropical breeze that touches every part of Miami. But as you spend some time in this 7.5-square-mile Village and begin to explore, your other senses come alive and you are washed over with intrigue by the subtle shift in energy.
Filled with some of the most high-end real estate in the nation adorned with innovative and modern details, Pinecrest possesses a little something different than other premier neighborhoods that line this coastal locale.
Amid the meticulously landscaped properties and lush tropical greenery innate to the area, are a dynamic group of people that contribute to a feeling you can only describe as a community. Populated with just under 20,000 residents, Pinecrest has built a Village, literally, over decades of work.
Residents throughout this unique pocket of Miami-Dade County have taken on the role, and responsibility, of truly being a good neighbor; and it is paid off ten-fold.
The weekly Farmer's Market is the perfect way to soak up the Pinecrest culture and spend some quality time with its residents. The booths are filled with locally grown products and retail goods that lure in locals every week. It feels as though everybody knows one another; and even if you're a guest or first-timer, they make you feel like they've known you forever too.
Another great way to take in Pinecrest is exploring on foot. This easily walkable neighborhood was designed with that in mind. Taking up 37 acres of this remarkable neighborhood are five public parks with spaces and activities ranging from multipurpose athletic fields and playgrounds to a freshwater lake at Veterans Wayside Park.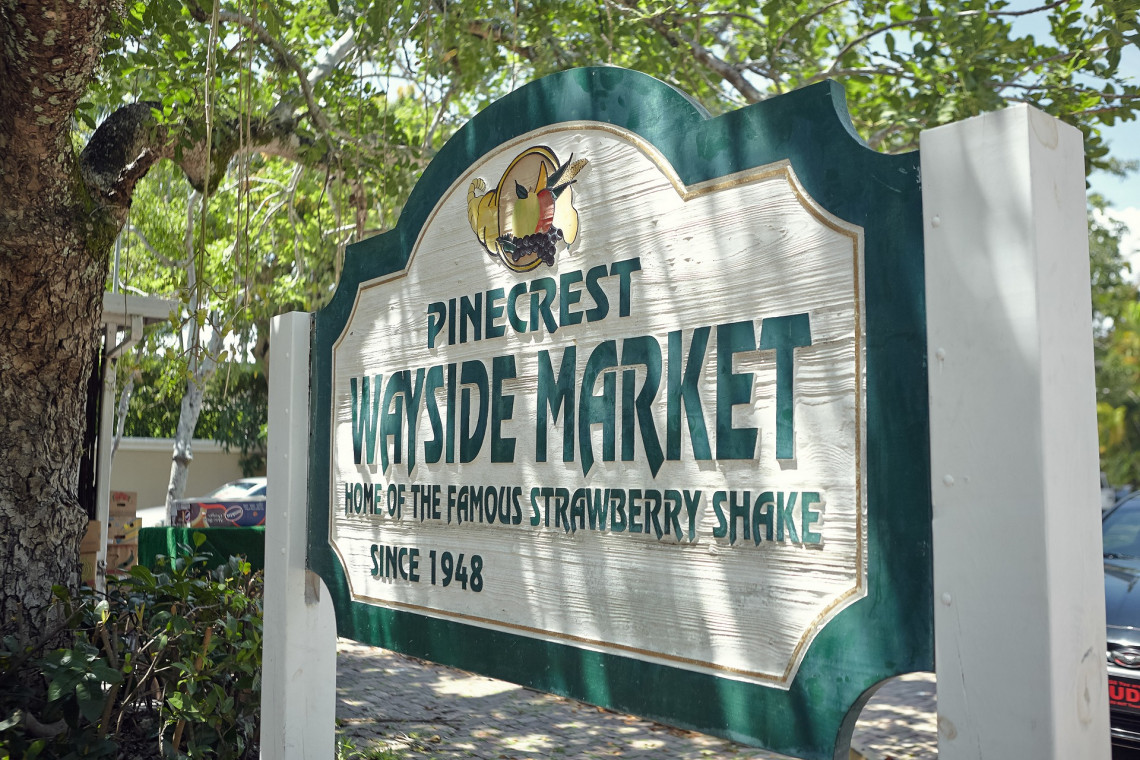 While these shared green spaces are an extension of living into the outdoors for Pinecrest folk, the 20-acre Pinecrest Gardens draws in the masses from near and far. This massive park features over 1,000 varieties of exotic tropical plants and trees complimented by natural streams, sinkholes, caves, and fissures.
Locals and visitors alike can find a spectrum of culinary options with more restaurants than you would imagine for such a compact Village, from long-established favorites to newer, trendier spots. From local cuisine to international flair and whether you are looking for fine-dining, quick bites, healthy menus or indulgent feasts—it's all nearby. If you are one of many who believe that culture is built around food, then Pinecrest is a living testament!
It's a fact that we only have one shot at first impressions. And Pinecrest will prove to give a warm one (and not just by weather alone!) over and over again.