From Perm to Palms: Moving Halfway Across the World to Sunny Isles Beach
Amit Bhuta - ONE Sotheby's International Realty
"мы дома," Ilia said in awe. The rest of the family whispered the words in agreement and happiness as their laughter filled the air. They chased each other into the water, kicking the spray in the air while letting the Fall temperatures warm their skins. They couldn't wait to discover all the sights and wonders to be found at the place aptly nicknamed, "Little Moscow."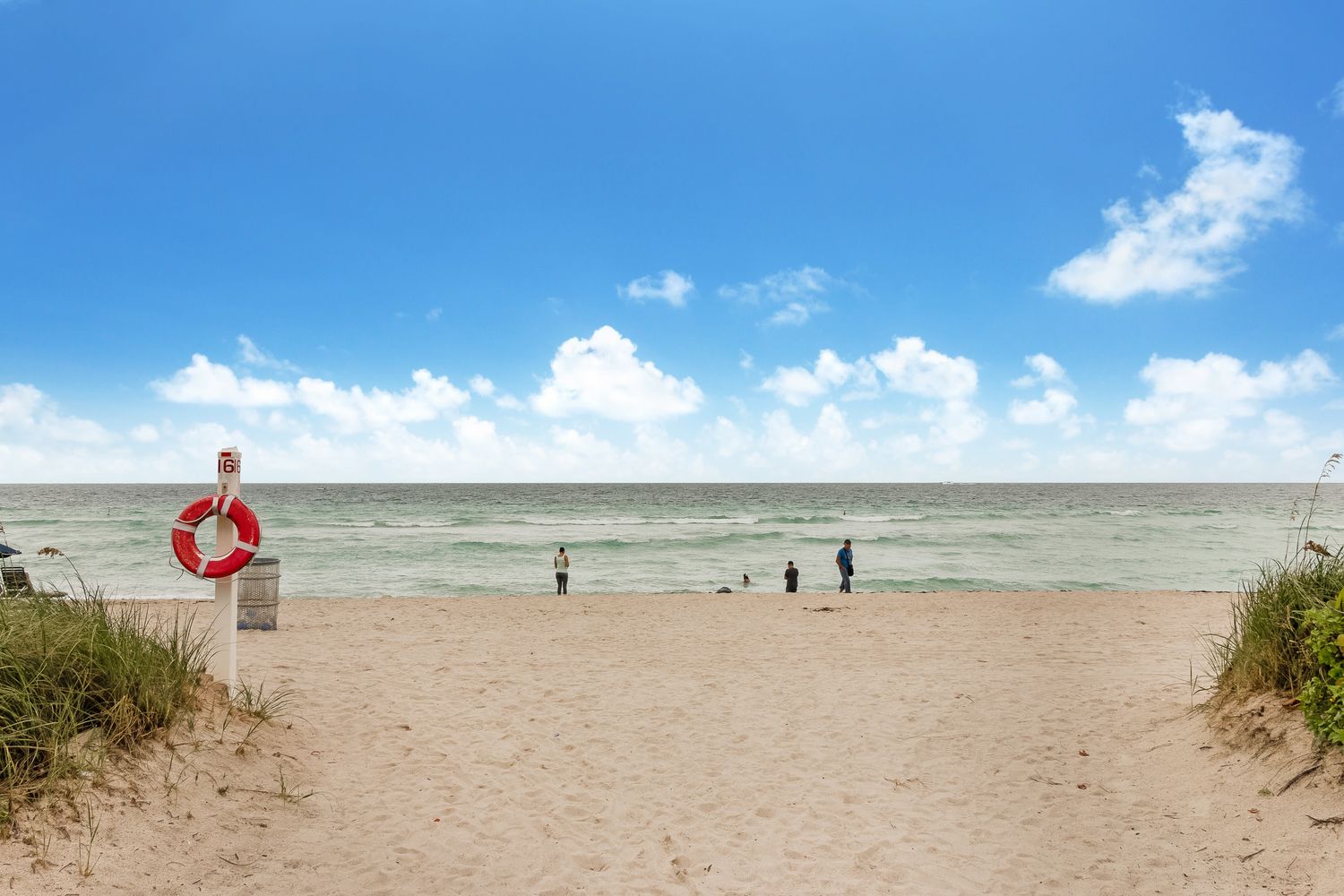 Here at ONE Sotheby's International Realty, we take the "International" part of our name literally. We feature properties to working celebrities, athletes, professionals, families and retirees from all around the globe so they can find the perfect new home in the sunny area of South Florida.
Sometimes, we find people who are only blocks away. For Grigory and his family, they were from a whole other continent as their move began with a targeted Facebook real estate ad.
Parents Ready for the Move -- Teens, Not So Much
"Why do we have to move? This is so stupid!" Those are not the words that any parent wants to hear. For Grigory and Larisa, they bit their tongues and kept scrolling through websites and YouTube channels that featured house listings.
Their oldest son Ilia was not thrilled over hearing that his father had accepted new work located in the United States. At 17 years of age, he had grown accustomed to his first home in the Russian city of Perm. He was against it from the start and was slowly gaining a recruit, namely his equally vocal 16 year-old sister Olesya.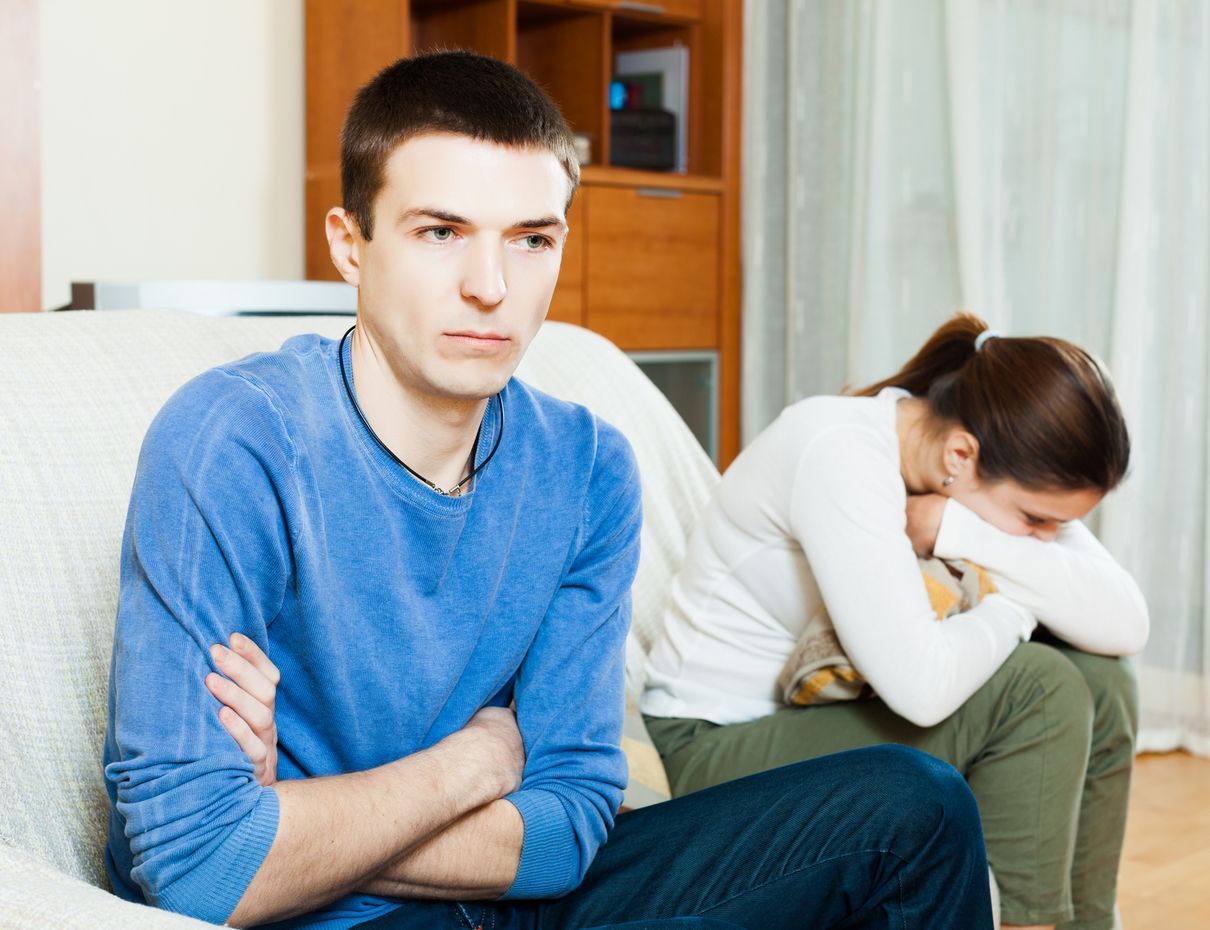 "Do we really have to go over there? Can you not work here, father?" Olesya asked for the sixth time this week while pouring some juice into a glass.
Grigory looked over at his daughter patiently. "My restaurant partner in the States is retiring next year. I am also considering opening another location in the near future.
It will be easier to manage things if we live there instead of constantly flying back and forth. I don't like being so far away from all of you. Also, our home has gotten a bit too small for all of our things. It's time to find a new place."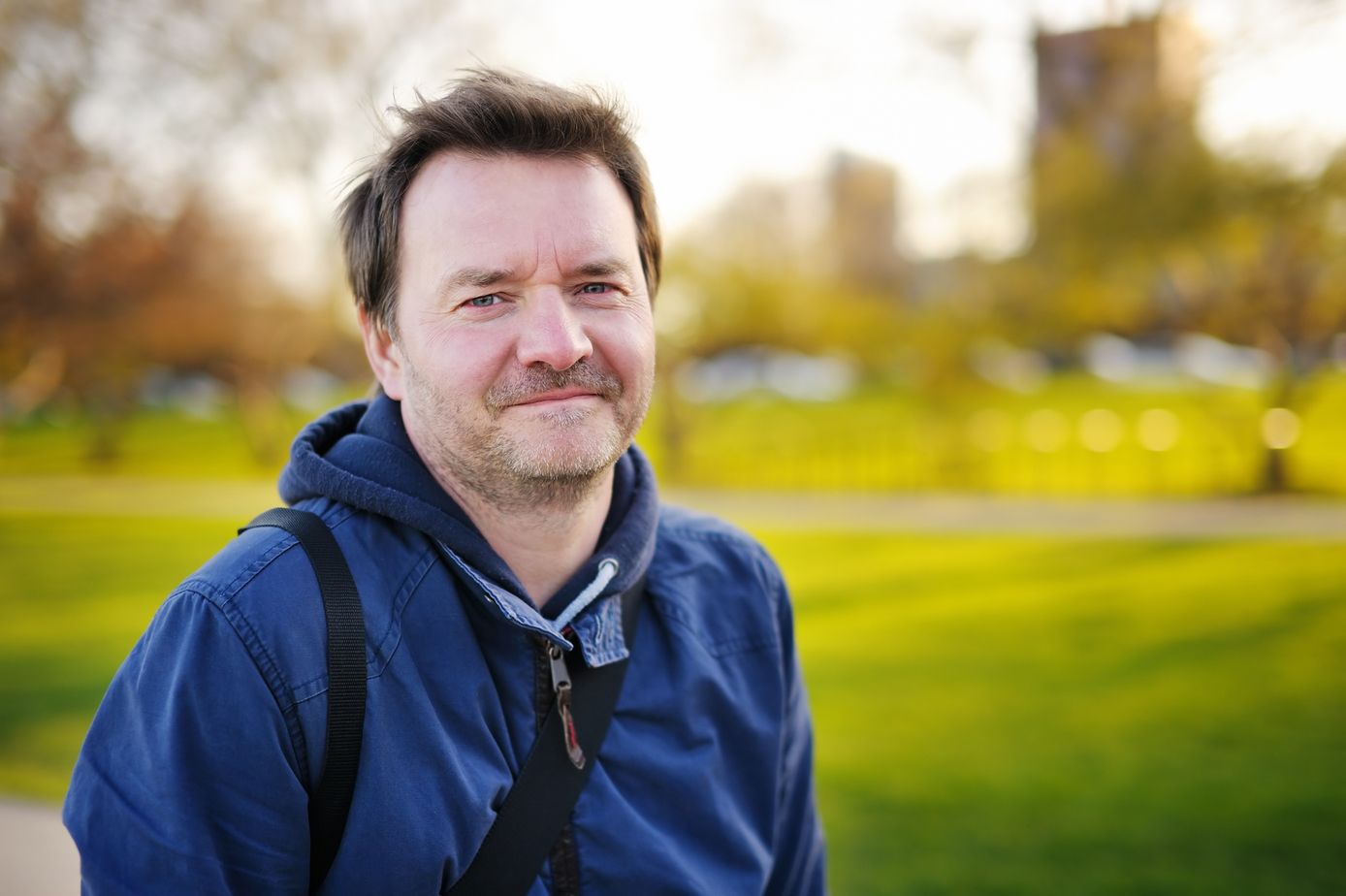 "And just think, you will meet so many new people and cultures there. It will be so exciting!" Larisa tried to put a positive spin to it with the bright smile on her face. Yet Ilia and Olesya weren't buying it.
"I bet there will be no place for us to swim, or take a boat out on the water like on Kama River," moped Ilia.
"And summers are so freezing there that kids don't come out of their homes to play. They just sit inside all the time watching Netflix," added Olesya. Both kids sighed dramatically.
"Oh, stop. We are not moving to Antarctica and there is water in the United States." Larisa pointed at the computer monitor. "How about this place, Grigory?"
The kids looked horrified, "MOM! You are not listening to us."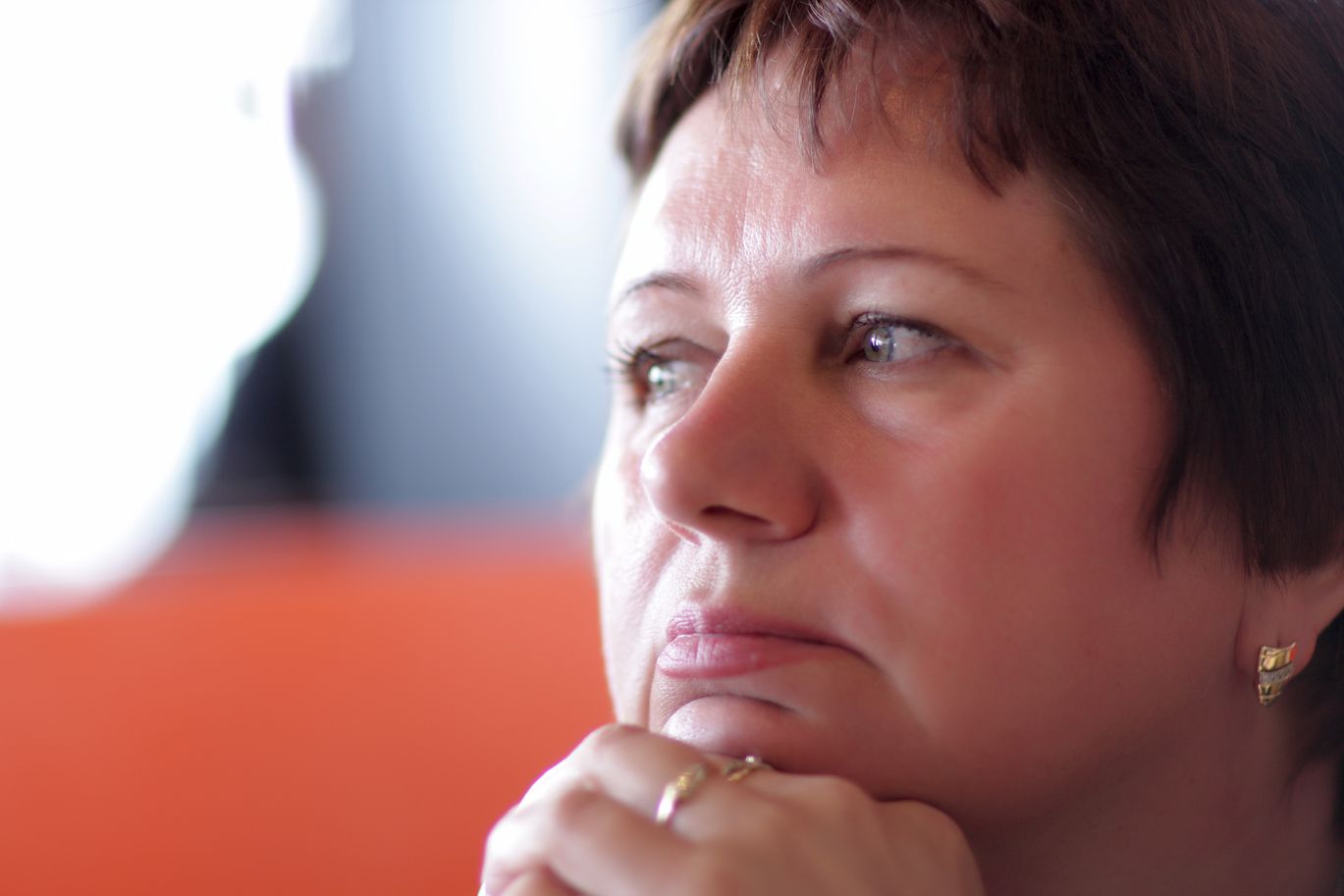 This scenario was how the rest of the day, and several weeks, progressed. The parents were adamant about the move while the teenagers ranted, raved and had fits over it. In time progressed, even Larisa and Grigory had their doubts about the move and finding a home.
They had already placed their old place on the housing market and the offers were flying in. Time was ticking away to get everyone on board with this decision and to pack up their things.
Searching for Homes in Unexpected Places
Sometimes, an opportunity will jump at you in the most unlikely way. It will flash before your eyes, or maybe your computer screen. Late one night, Grigory took a few minutes from looking at home listings to check his Facebook page.
Scrolling past pictures of cat memes, political viewpoints and dogs doing pony tricks, he spotted a real estate ad.
The Facebook advertising was from ONE Sotheby International Realty's luxury agent Amit Bhuta. Grigory couldn't pull his eyes off of the listing. It was like screaming, "Look at me! I'm what you are waiting for!"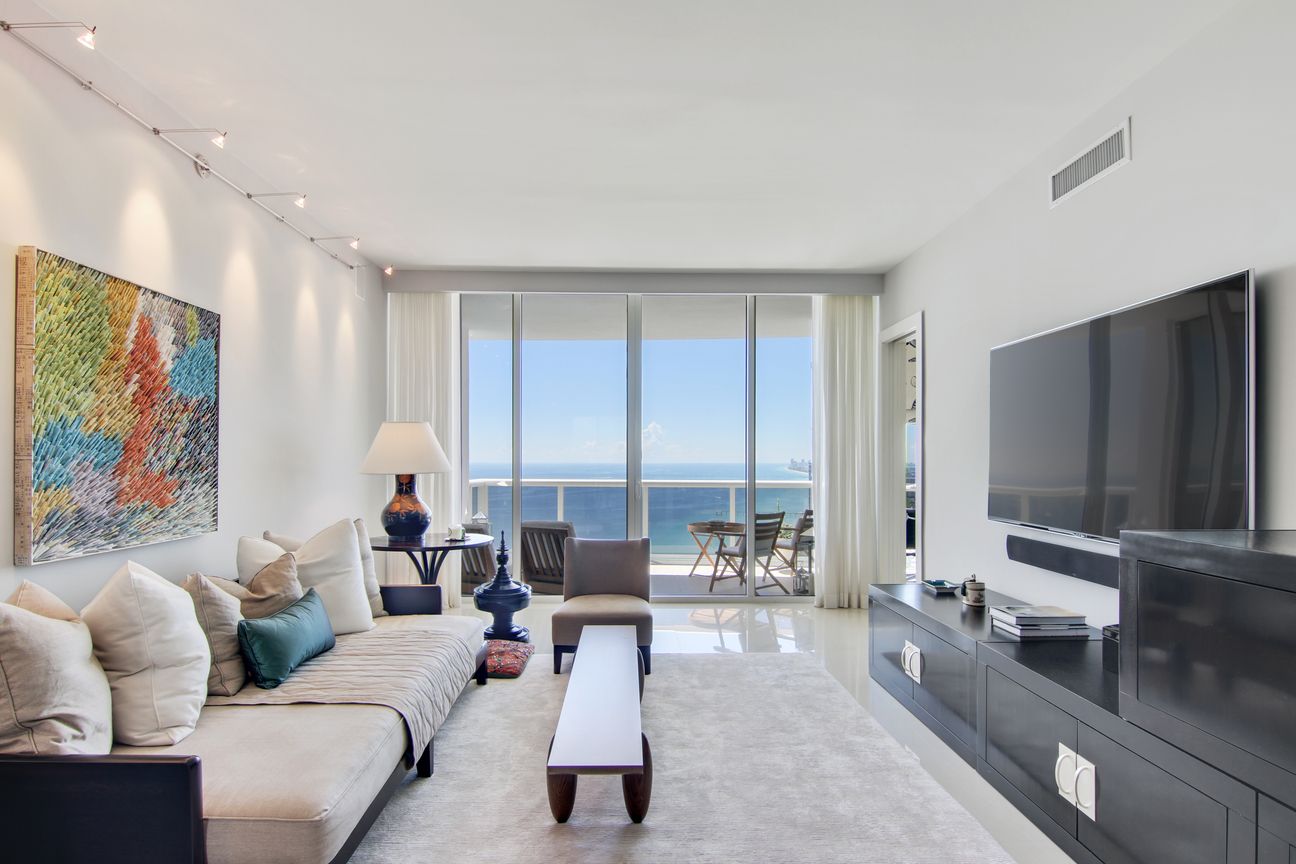 The listing was for a luxury condo located in the Trump Palace in beautiful Sunny Isles Beach, Florida as the neighborhood had the ironic nickname of "Little Moscow." With a backdrop of beautiful towering condos reaching up to touch the sky and with the blue Atlantic Ocean sitting fifty stories below, Grigory knew he found the right place.
He had seen many gorgeous properties while doing his searches, but THIS MASTERPIECE WAS LIKE NO OTHER PLACE HE HAD EVER SEEN BEFORE. He nudged Larisa awake with his elbow.
Larisa rolled over as her eyes popped open. She groggily nodded at Grigory's excitement. She had seen him like this before with other properties and every time they discovered something about that particular home that quickly placed it on the "do not buy" list. Yet she dutifully glanced at the laptop and the real estate ad featured by agent Amit Bhuta.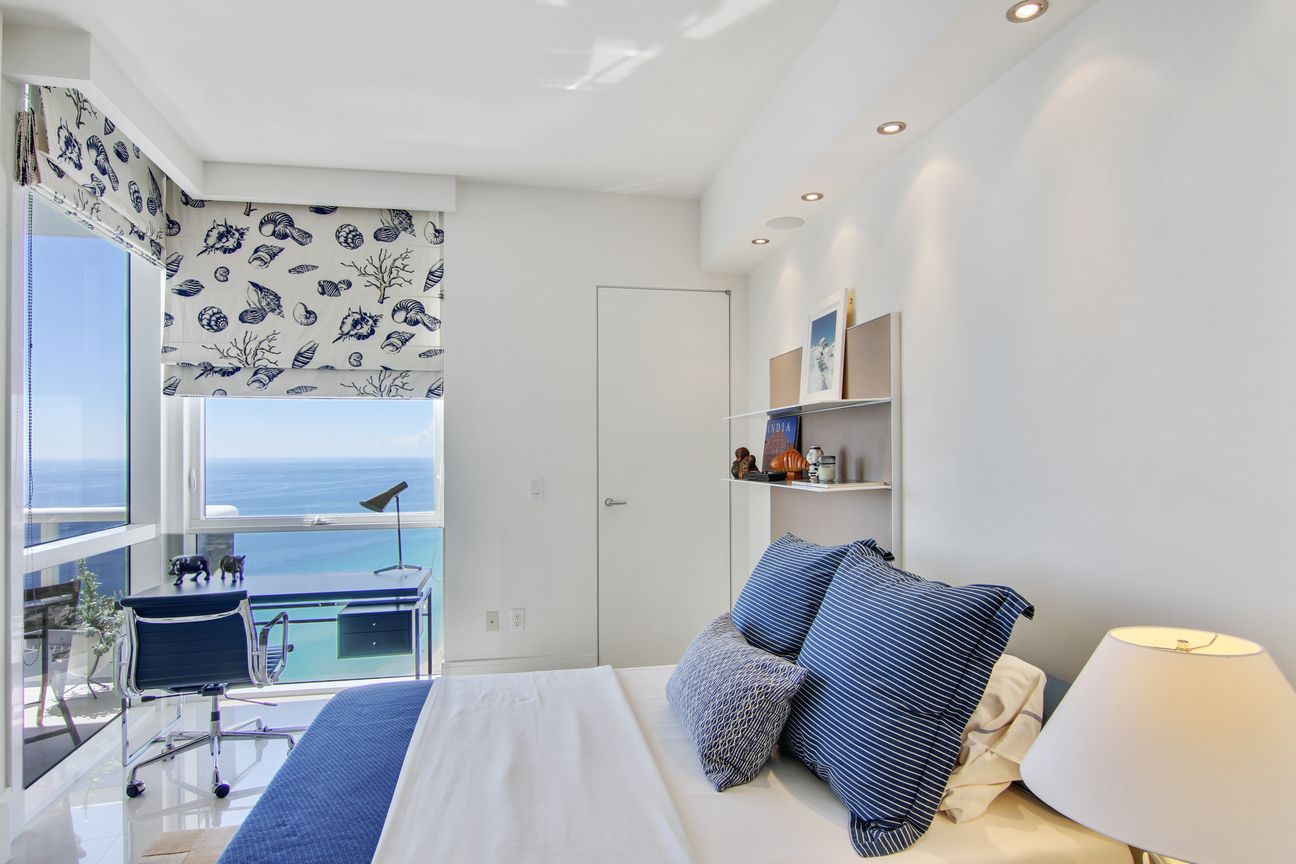 Trump Palace's private, high speed elevators piqued her interest as she sat up more in the bed. Then when she read about the 8,000 square foot spa, this unit's wondeful floor plan that had 2,216 square feet, floor-to-ceiling windows with unobstructed views of the Atlantic Ocean and the Miami Skyline to die for, and also was designed by one of the best in the industry. Larisa pulled her hair back as she leaned forward.
As she read about the imported marble flooring, Italian kitchen cabinets, Gaggenau stainless steel appliances, granite countertops and ten-foot ceilings, she grabbed the laptop out of Grigory's hands and placed it on her lap so she could shoot an email to Amit Bhuta for more information. She had never seen a home this beautiful!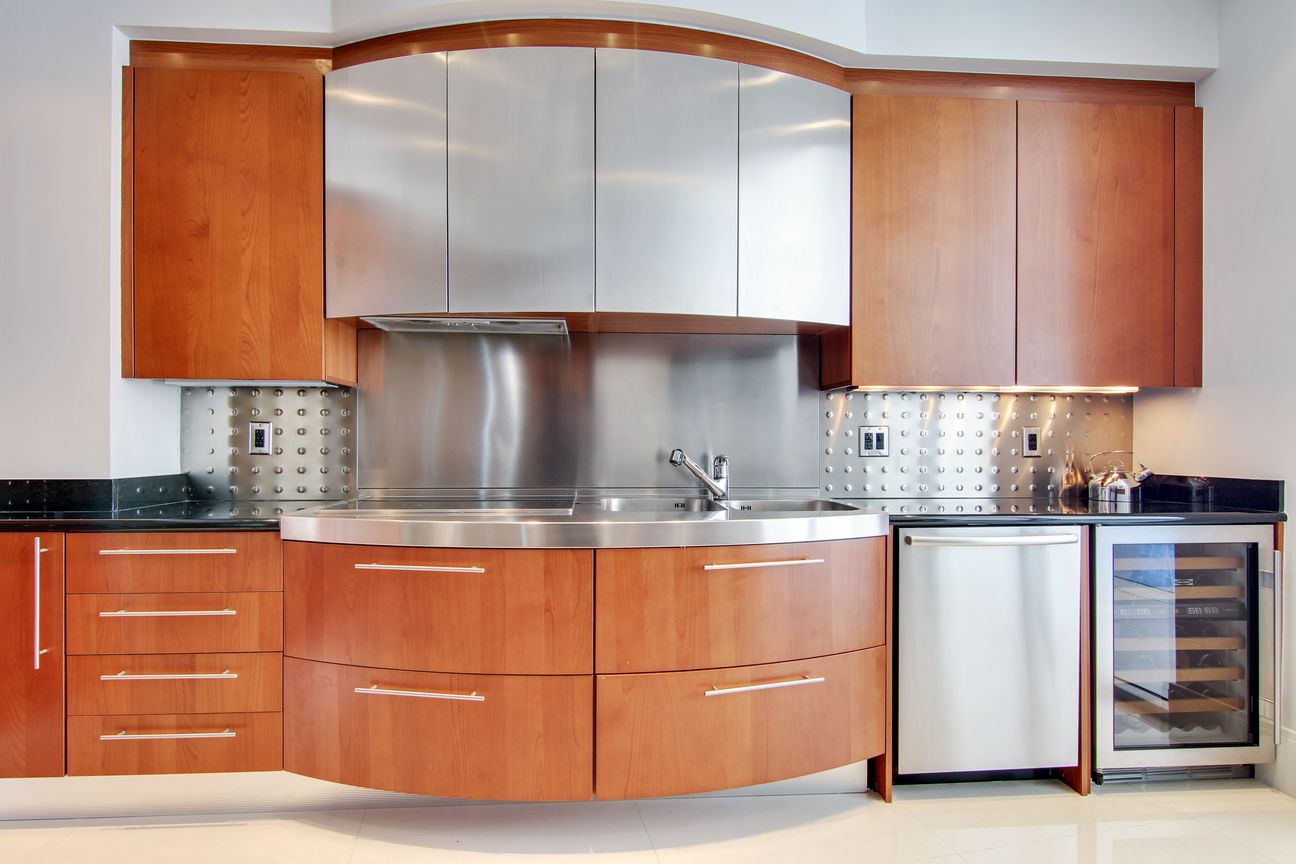 "This... has everything we need. You could even put the new Russian restaurant there," Larisa said. Grigory nodded his head enthusiastically. Larisa frowned, "But what about the kids? You know how they have been fighting us over the move."
"I know." Grigory sat back on the pillows. Just yesterday, he walked into his home office and found sticky notes plastered all over the walls. The notes gave promises about the kids doing all their chores, mowing the lawn, walking the pets and washing the dishes for the rest of their lives if they stayed put in Perm.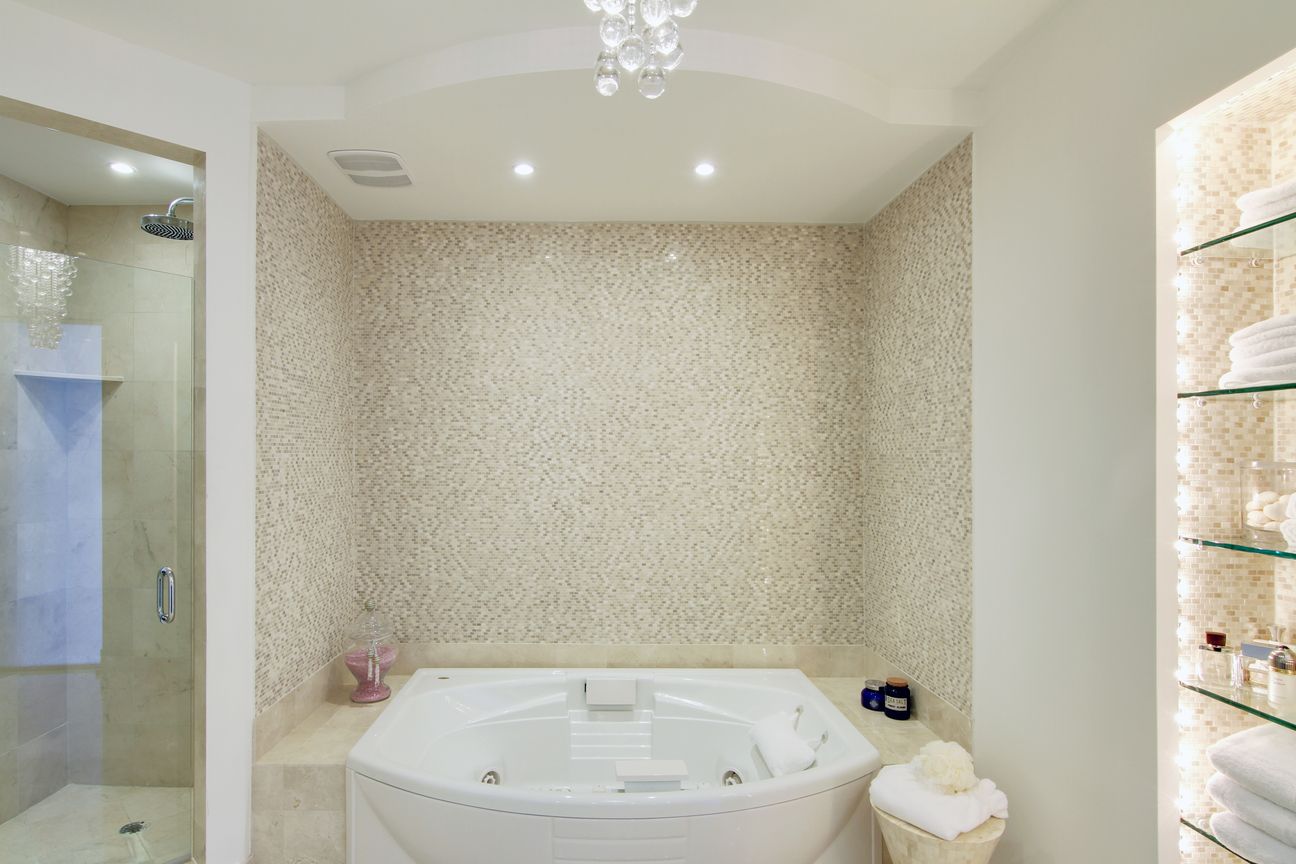 This evening, the kids set both parents down for a "serious discussion." This discussion involved a PowerPoint presentation involving slides and documentation on all the reasons to not move, including a ten-minute discourse about how nobody would be there to deliver Mr. Ivanov's mail if the neighbor broke his hip again.
Grigory knew that the kids would try everything to stop the house sale from going through and making the move. He even overheard their plans to hide the luggage under the house steps so they couldn't pack their clothes for the plane trip.
Despite talking to them about the importance of the move, both Ilia and Olesya dug in their heels and shook their heads in refusal.
Nothing that Larisa and Grigory were saying was getting through to the kids. It was time to hire professional help.
Tailoring a New Sunny Isles Beach Home to Everyone's Needs
"Hi Babushka Anna!" The two kids kissed their grandmother's cheek as they came in to have a family dinner. The kitchen was filled with laughter and delicious smells. Grandmother Anna smiled sweetly and bustled about.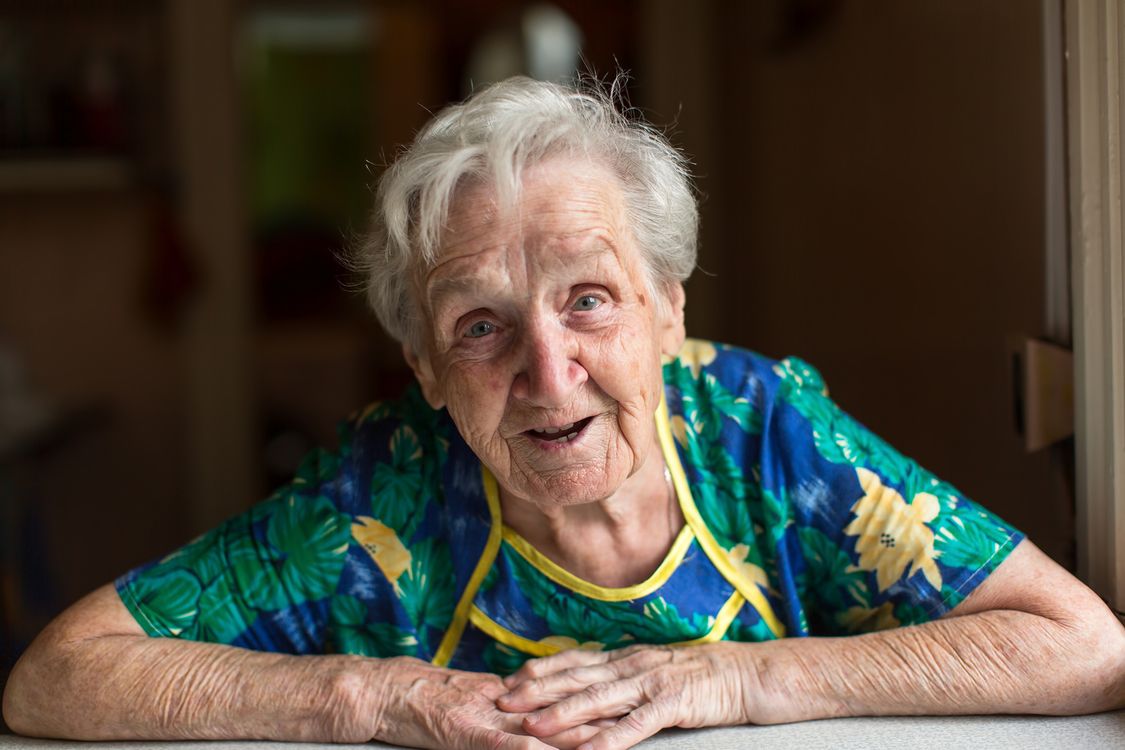 "So tell me, how excited are the kids about the move?" Anna asked. The kids' faces turned sullen as they cast glances at their parents. They shrugged their shoulders indifferently. Larisa waved her hand at Anna, wanting her to keep going with the conversation as Grigory pulled out a folder.
He had asked real estate agent Amit Bhuta from ONE Sotheby's International Realty for help, and he had suggested listing all the things that were perfect for teenagers in the nieghborhood and the luxury condo building. Amit emailed photos and gave website links of the Sunny Isles Beach location so the parents could gather all the information they needed to put their plan into action.
Anna tried again to spark some interest with the move. "I bet you kids will meet a ton of people."
"It will be so crowded that we will feel like sardines in a tin," Olesya said.
Grigory pulled out photos of the public parks and recreational centers in Sunny Isles Beach. "Actually, the community is very elite and private with only about 20,000 people living there."
"Then that means there is nothing to do," Ilia countered. Larisa took out a list of recreational amenities located in Sunny Isles Beach such as tennis courts, golfing, swimming, and boating. When the kids heard about the water activities and the jacuzzi, their eyes lit up with curiosity.

Anna chuckled and looked towards the kids. "So, what would you like in a home?"
Olesya and Ilia rattled off a list of things that they would like. Fitness activities, swimming, tennis courts, and people who also spoke the Russian language so they wouldn't miss home so much were things that Grigory and Larisa delivered in photos and articles.
The kids looked at the galleries located right in their luxury condo building and were also amazed by the building's architecture that looked like sails on a boat. They found out the neighborhood had a diverse demographic of people from all over the world, including Russian and Russian Orthodox.
They became excited about hearing the music at the Sunny Serenade concerts. When reading about the youth activities pavilion and the water activities center located on premises at their luxury condominium, the kids excitedly talked about all the things they wanted to see and do once they reached South Florida.
Grigory kissed his mother's forehead and whispered, "Thank you."
Anna smiled. "Sometimes, you have to approach the problem from another angle. It isn't that you should tell them to just deal with the move. Find out the things they want, and show them that they can have that and so much more at the new place."
Surrounded by Majestic Views and Ultra Luxuries
The move itself took a toll on the family. They sold much of their items as they planned to buy new things in Sunny Isles Beach. Then they shipped the rest of their things across the ocean. The flight took just under 20 hours to make with a few delays, as the family arrived at the airport at 5:00am.
They finally reached their new spacious condominium in Trump Palace, as the kids were amazed that this tall structure could reach so far up into the sky. It was obvious that nobody was quite ready to go to bed.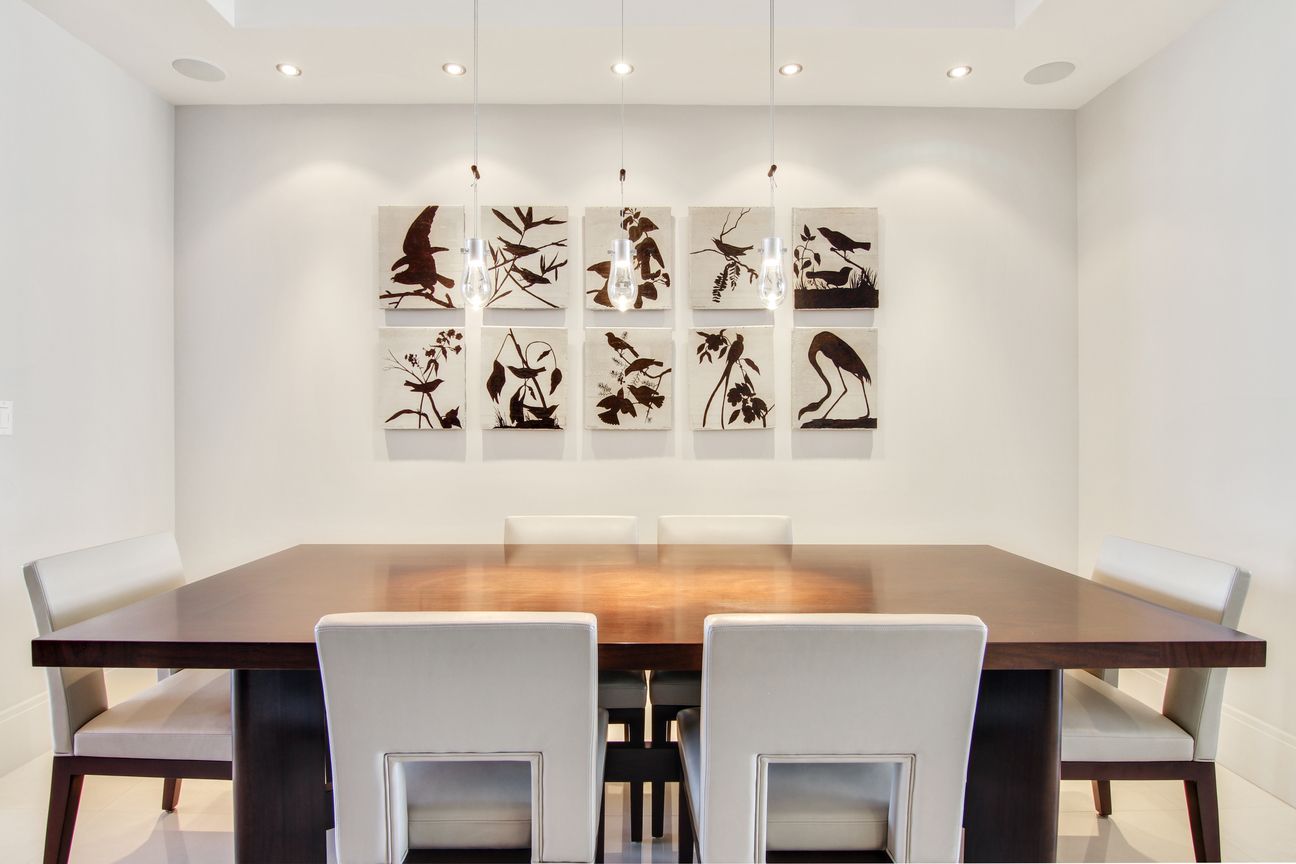 Grigory gathered the family and ushered them outside toward the beach. It was approaching 7:00am as they stood out on the sand and waited for the sun to appear.
The sunrise was spectacular when Ilia's voice filled the air softly, "мы дома."
We're home.
Everyone smiled and laughed at the words. Yes. They were indeed home, and all it took was finding a real estate listing in the least likely place: as a targeted international Facebook ad offered by real estate agent Amit Bhuta at ONE Sotheby's International Realty.
The perfect home was out there. They just needed the right person to find it for them in South Florida.
Post Excerpt
When we make long distance relocations, it feels like we are moving halfway across the universe. Combine the move with rowdy teenagers, and anything can and will happen. Yet we always have to keep in mind that moving is a family affair.
Bringing together the entire family and asking for their opinions about the features they would like in the new home can narrow down your preferences so you move into the right place that everyone loves. This is something I strongly believe in.
This story may or may not be fictitious, but either way, I will definitely make your story come true with an exceptionally happy ending.
Reviews and testimonials. What clients think of Amit Bhuta, Realtors. To see homes in Miam...