Alfred Browning Parker: A Modernist Architectural Footprint in Miami
Selling luxury homes in Miami/Miami Beach really is a dream job. It's not every day that you can say you represent clients buying and selling uniquely-designed in a vacation-esque setting. One of my most recent sellers partnered with me to sell their home at 8800 SW 64th Ct in Pinecrest, crafted by an iconic architectural legend: Alfred Browning Parker.
As one of the most influential architects of our era, Browning Parker was guided by a simple philosophy to build things that were useful and beautiful—what more could you ask for? His novel idea to customize buildings to their surroundings and not the other way around became his mark on architectural history.
Born in Boston, MA, Browning Parker moved to the Miami area with his family at a young age. After graduating from the University of Florida with a degree in Architecture, he went on to serve a short stint in the US Navy as a photographer. When he returned home, he set down roots in the industry with his practice in the Coral Gables-Coconut Grove area.
From the very beginning, Browning Parker fostered a personal connection to the lush and tropical South Florida landscape. His ability to channel the ecological and environmental traits of the outside world into his creations quickly became his trademark and grew into a well-recognized style that continues to influence the approach we have today on construction.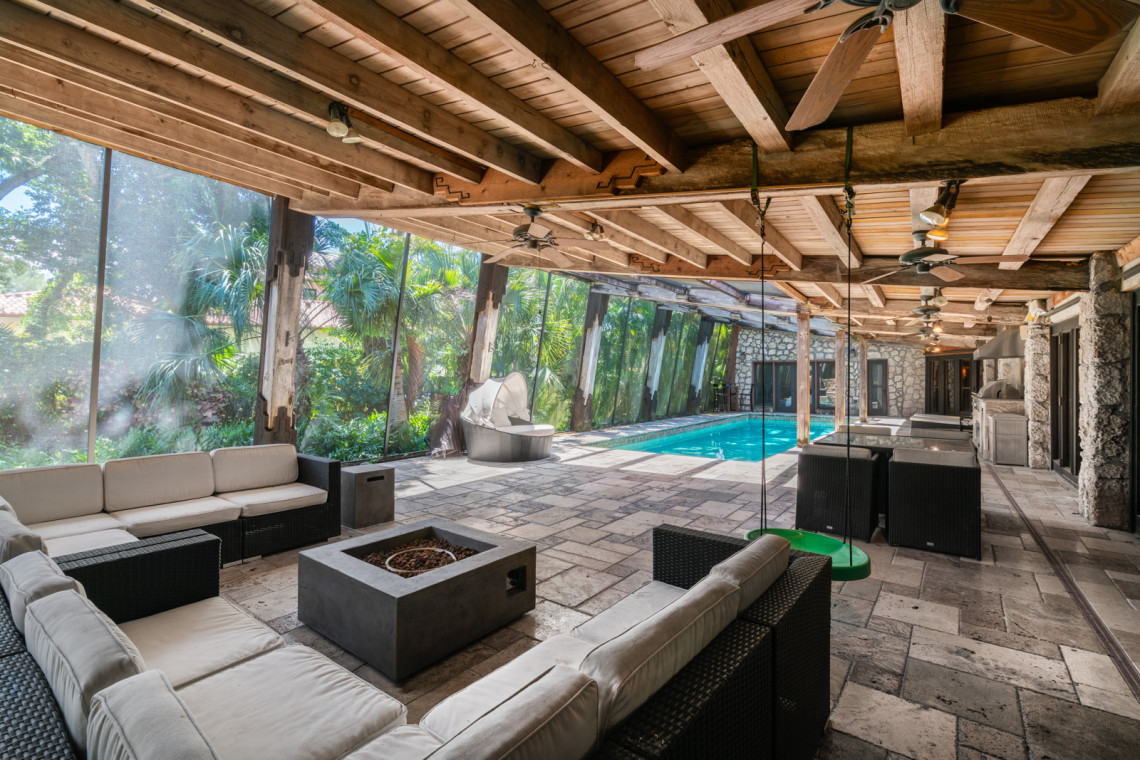 Before Eco-Friendly and Greenwashing
You can't talk building anything today without hearing the words green, eco-friendly, zero carbon, solar-powered and the like. In fact, there is even a word that was coined for the overuse of these trendy little terms: greenwashing! These traits and earth-friendly building practices are innate to our vernacular today and have exceeded trend-status becoming our mainstream way of approaching new construction.
But in the 1940s and 1950s, any one of these ideas would sound as foreign as if somebody today was talking about building homes under the sea to expand diminishing real estate space. (Although, not much said today is shocking to our society—but that one would be a far stretch, even for me!).

Browning Parker, however, didn't skip a beat when met with skepticism. What he saw in his creations was a natural approach to living. While he was heavily influenced by, and later praised by, Frank Lloyd Wright, Browing Parker nourished his own style. He took his South Floridian environment and welded it together with modernism using local materials connecting the environment and climate directly to the designs.
His early work didn't have any air conditioning—if you can imagine that in South Miami! Instead, he created organic air conditioning by opening up the house and providing shelter and shade so you could always feel the ocean breeze. While I say that's a selling point, the thought of having no AC today in our humid Floridian climate can be a deal breaker. Yet these challenges didn't hold Browning Parker back from designing over 500 projects during his 60-year career coining him a 'subtropical master'.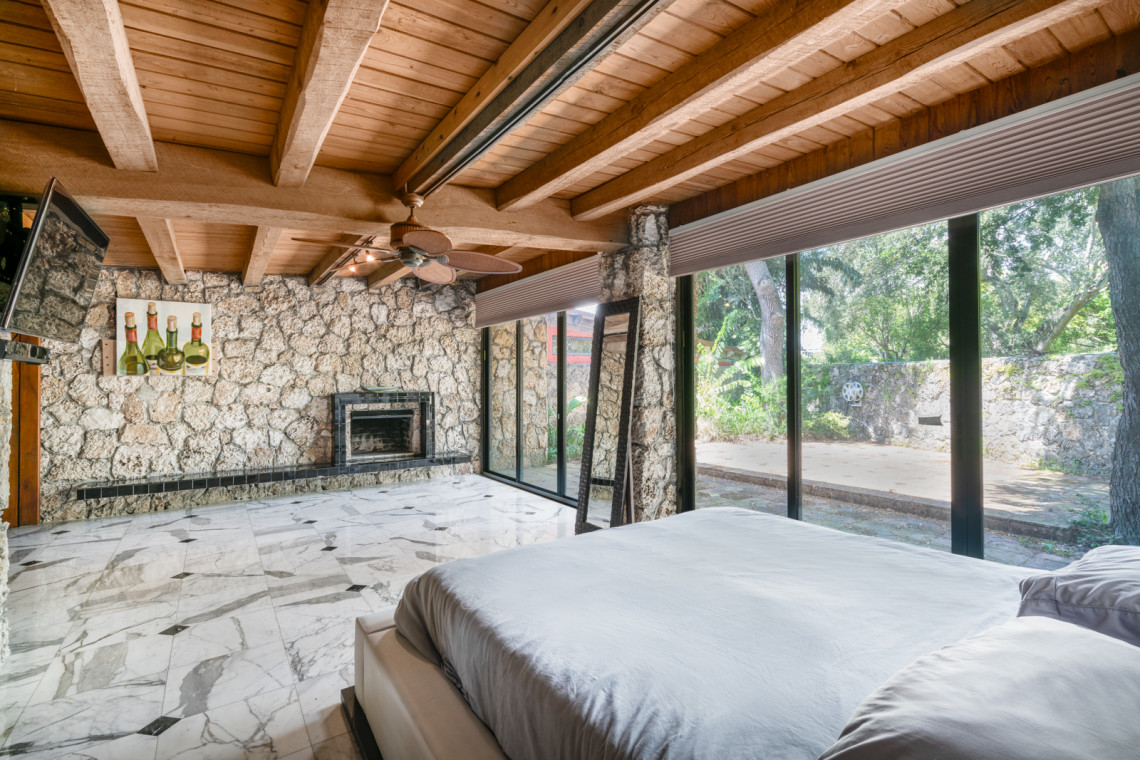 Browning Parker Projects
Browning Parker (1916-2011) was not only a renowned and honored Florida-based architect with nearly rockstar status in his hometown of Miami, but his work also stretched across the US and the Caribbean. His residential reputation was duly formed, most notably in the homes he built for himself and his loved ones. Among them was Browning Parker's former home he called Woodsong in Coconut Grove, still standing today.
Built among a property thriving in banyan trees and constructed with Honduran mahogany, the 3,100-square-foot residence includes multiple pavilions connected by a 90-foot lap pool, with a koi lagoon and waterfall. In 2006, it was named one of the 'ten best residential builds' in the world by Wallpaper Magazine—and rightfully so.
Some of Miami's most noteworthy landmarks were also graced by his innovative mind. He designed the Alliance Machine Company building, the Hope Lutheran Church, the General Capital Corporation building, Miamarina, and Temple Beth El in West Palm Beach to name a few.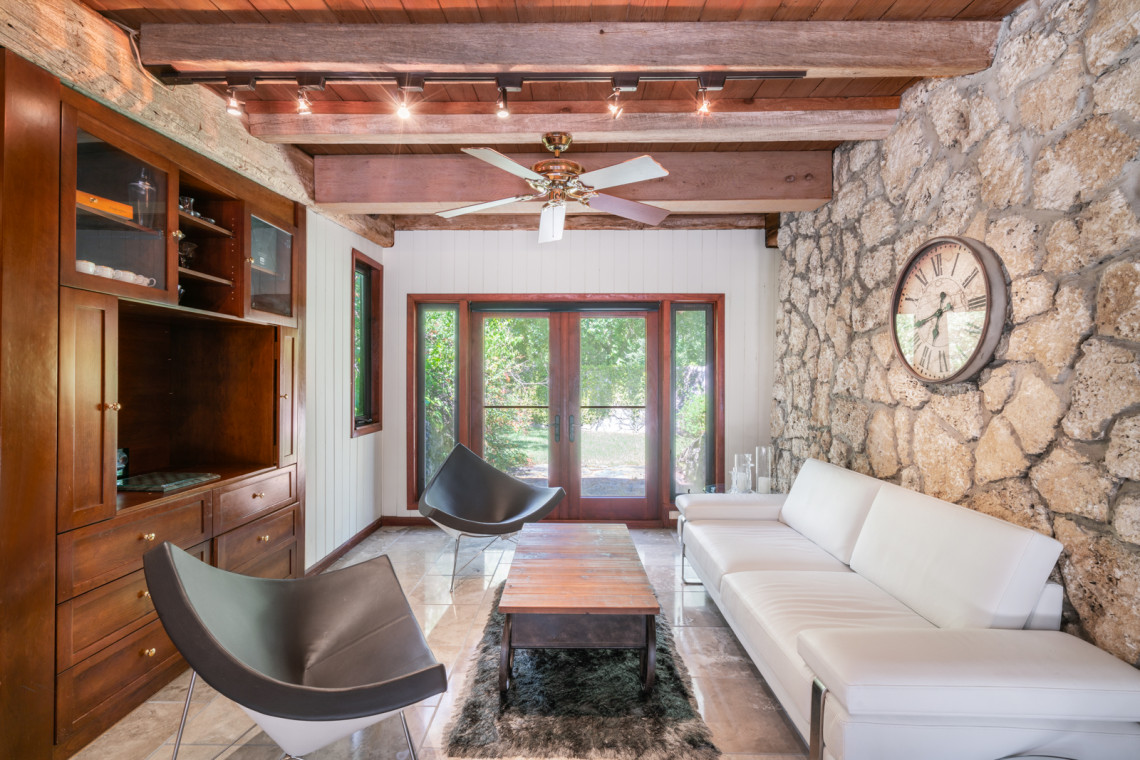 Browning Parker's Presence in Miami Today
What was once a portfolio of over 500 structures, Browning Parker's presence today has dwindled down to less than 100 buildings and homes still standing, simply from the evolution of real estate with the constant rezoning of areas and a steep incline in new construction.

However, his residential properties that have been meticulously maintained, and updated, over the years are still drawing in the masses with the added value of historical significance. The opportunity to own a property from this remarkable architectural pioneer is available with my newest listing at 8800 SW 64th Ct in Pinecrest. An unparalleled value for the money, the home is located in North Pinecrest within the Pinecrest Elementary School boundary and strongly emanates the magical sensory environment Browning Parker is historically remembered by. And yes, it has AC!