Bathroom Cleaning Tips & Tricks
Toilet
Remove toilet stains by turning the water off at the wall then flushing to empty the bowl. Use a pumice stone to scour away stains under the rim and around the waterline, then turn the water back on and flush. As for the seat, try removing it every couple of months for thorough cleaning so you can also get rid of the hidden bacteria that's been lurking in the basin. You'll be surprised at how much bacteria build up lies within the seat bolts.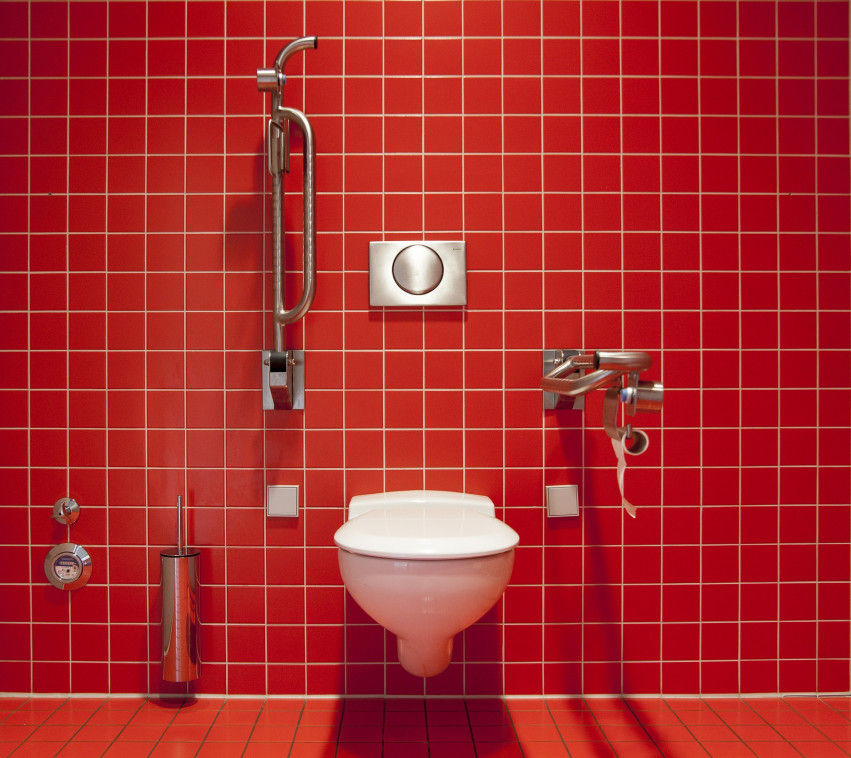 Mirror
To reduce streaks when cleaning mirrors, give them a quick dusting first. Polish tall mirrors by spraying them top to bottom with your favorite glass cleaner then use a microfiber floor mop to wipe them clean. Shorter mirrors are easy to clean by hand with a microfiber cloth. Keep mirrors fog-free after cleaning with shaving foam (not gel): spray it on lightly, then buff with a lint-free cloth until the foam is gone and the glass is streak-free. It works!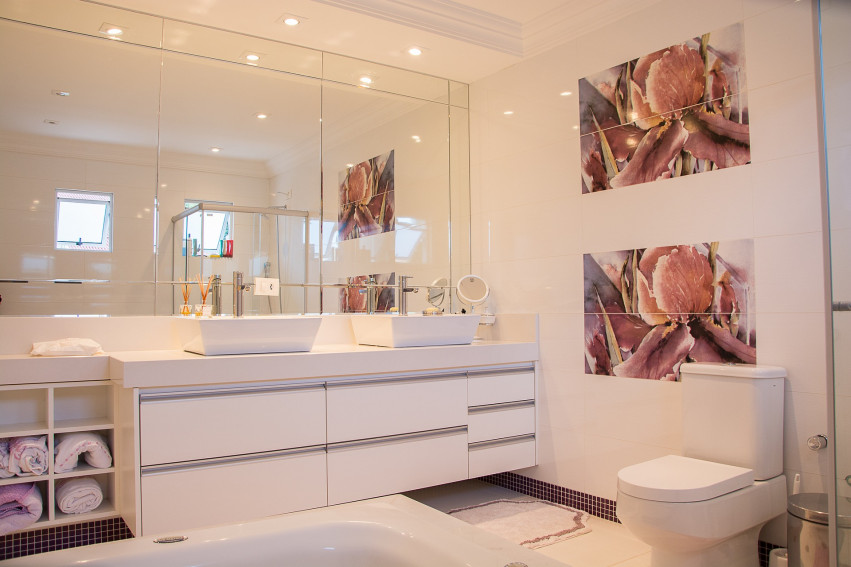 Tub and Shower
Remove stains on the tub surround with a paste of hydrogen peroxide and baking soda. Dab it on the spot and wait at least 1 hour then lightly wipe away. Clean your shower head to remove mold along with calcium and mineral buildup by filling a plastic bag with straight white vinegar and attaching it to your showerhead with a rubber band. Let it sit overnight, remove the bag, and scrub with an old toothbrush then run the water to dislodge any loosened gunk. Wash plastic shower curtains in the washing machine with a hand towel or two to act as scrubbers. Launder on warm using your regular detergent and 1 cup of white vinegar. Hang to dry.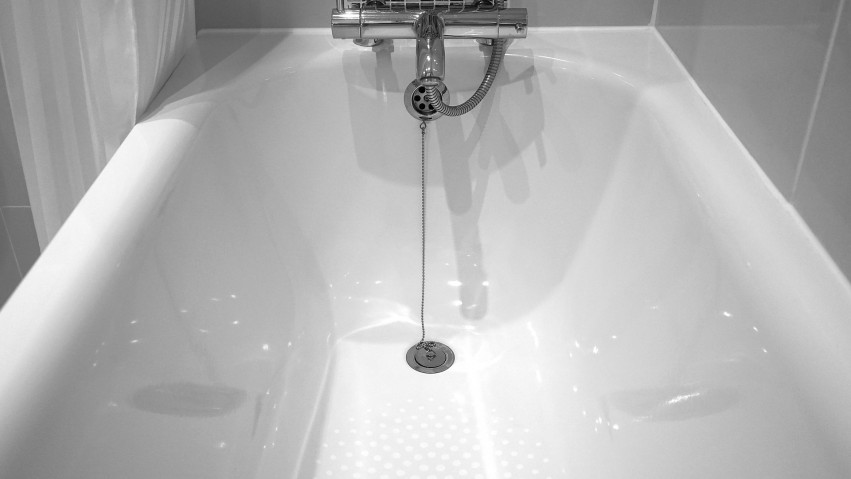 Sinks and Faucets
Keep your drains flowing properly by cleaning them to remove soap scum and other types of buildup. Once a month, remove and wash the plug with hot, soapy water. Sprinkle baking soda into the drain and wait 5 minutes before pouring in 2 cups of very hot white vinegar. The mixture will foam and bubble, scouring away residues in the pipe.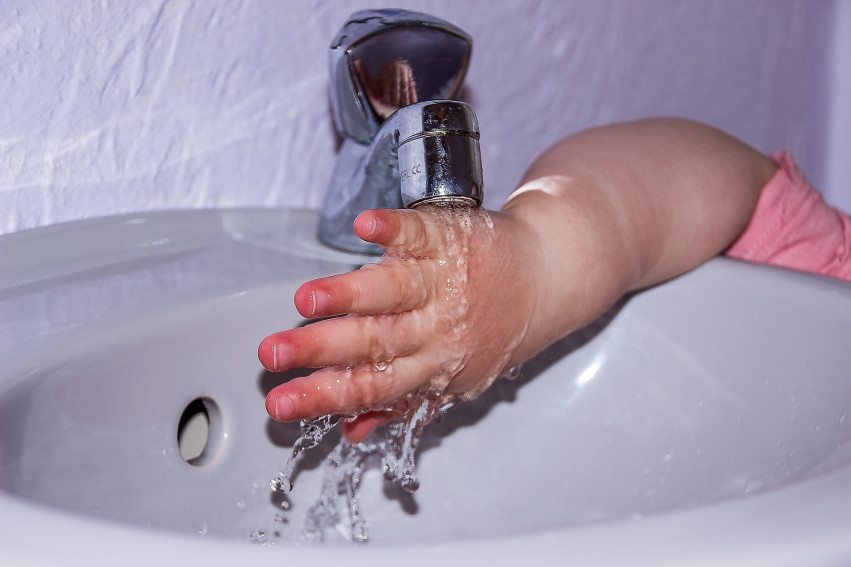 Walls and Ceilings
Ceilings and walls collect an extraordinary amount of dust, even in a bathroom. Give yours a good cleaning with an extension duster.Don't forget to clean the light fixtures too! Also, dirty exhaust fans don't remove humidity efficiently and spread dust everywhere when they run. Blast fans with compressed air to dislodge dirt, or use a vacuum dust attachment.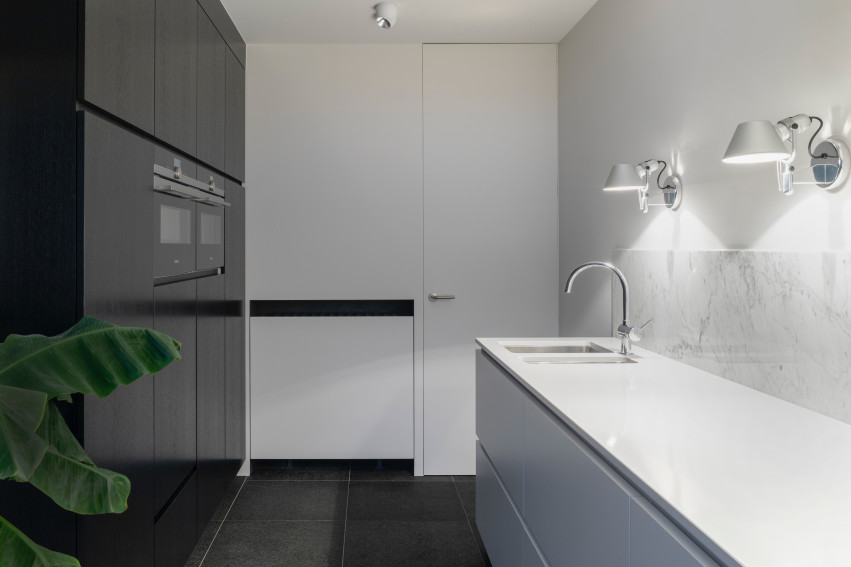 Floors
Remove debris first by sweeping or vacuuming. Don't forget to clean the baseboards, too, since they collect a lot of lint and dust. Mop the worst spots by hand. Mops don't do a good job cleaning around the base of or behind the toilet, so do this small area by hand. If you're potty training boys, you might want to use an old scrub brush around the base of the toilet, too. When that's all clean, switch to a mop.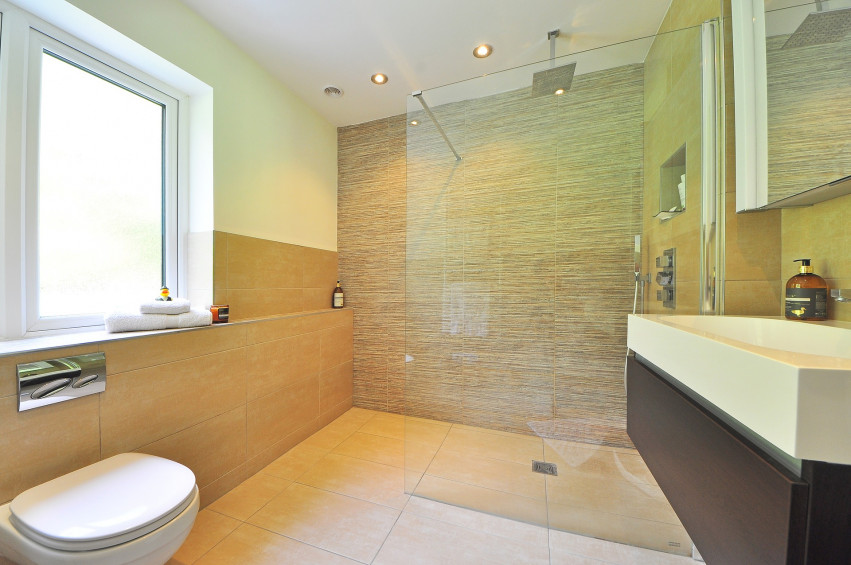 "Our home, priced at $1,225,000 was on the market for ONE YEAR with a local realtor without any offers...... Amit sold it in 34 days at a price we were very happy with."
- Alicia Sandoval
"His high-end, digital marketing for sellers is truly cutting-edge and worlds ahead of the competition. Amit also offers hands-on buyer services that are the best you will find in the Coral Gables area. Hire him for all your real estate needs!"