5 Easy Home Staging Tips That Transform Your Home - GUEST BLOG
By Adrienne Lord - Sell or Dwell Home Staging - 09/05/2017
Home staging tips that will help attract buyers are a must! As the saying goes, "A little goes a long way." This idiom best describes the process of home staging, how simple things can make a huge difference. You don't have to break the bank to make your home look great, just make a few changes.
Home buyers look for homes that stand out from the rest. Make the most of these easy home staging tips and you'll win them over.
1. Home Staging Tips: Move Furniture Away From the Walls
If you are struggling to fit furniture in your living room, worry not. Pull furniture pieces away from the walls to create an "island" and anchor it with an area rug. This improves traffic flow as the seats create corridors and show where foot traffic should flow.
If you have an open-plan living room, floating furniture can help you to create different zones. For instance, you can create a boundary between the living room and the kitchen.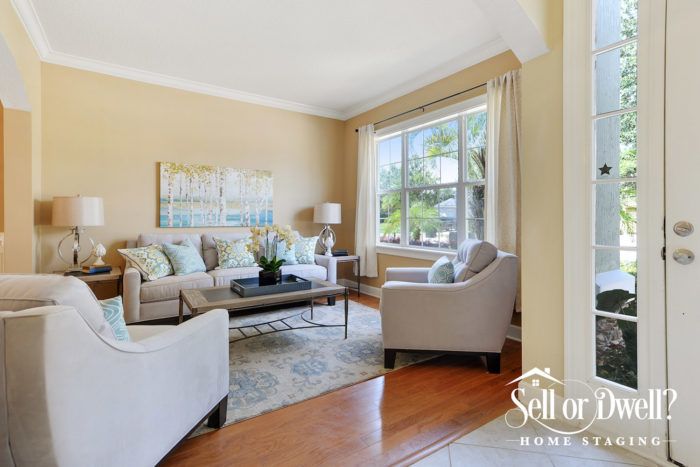 2. Bring More Light Into Your Rooms
You may not know it, but lighting fixtures can make days seem longer. They are inexpensive and have many advantages. They can accentuate the standout features in a room and hide imperfections.
Natural and artificial lighting work well together, take advantage of the two and you'll be sure to attract more home buyers. During the day, open window treatments; at night, turn on the lights. Add table lamps and floor lamps to enhance lighting. Make sure each room has three sources of light and create slight variations of light levels.
3. Help Buyers Envision the Ideal Lifestyle
Always remind yourself that you are not selling your home, you are selling a lifestyle. When a buyer walks into their future home, they get a certain look in their eyes. Show them what life will be like in your home. Put decorative items buyers can connect to without making it seem artificial.
Whether it is using throw blankets across a comfy side chair in the living room or by laying out a few movies and board games in the family room. They will feel right at home and make an offer.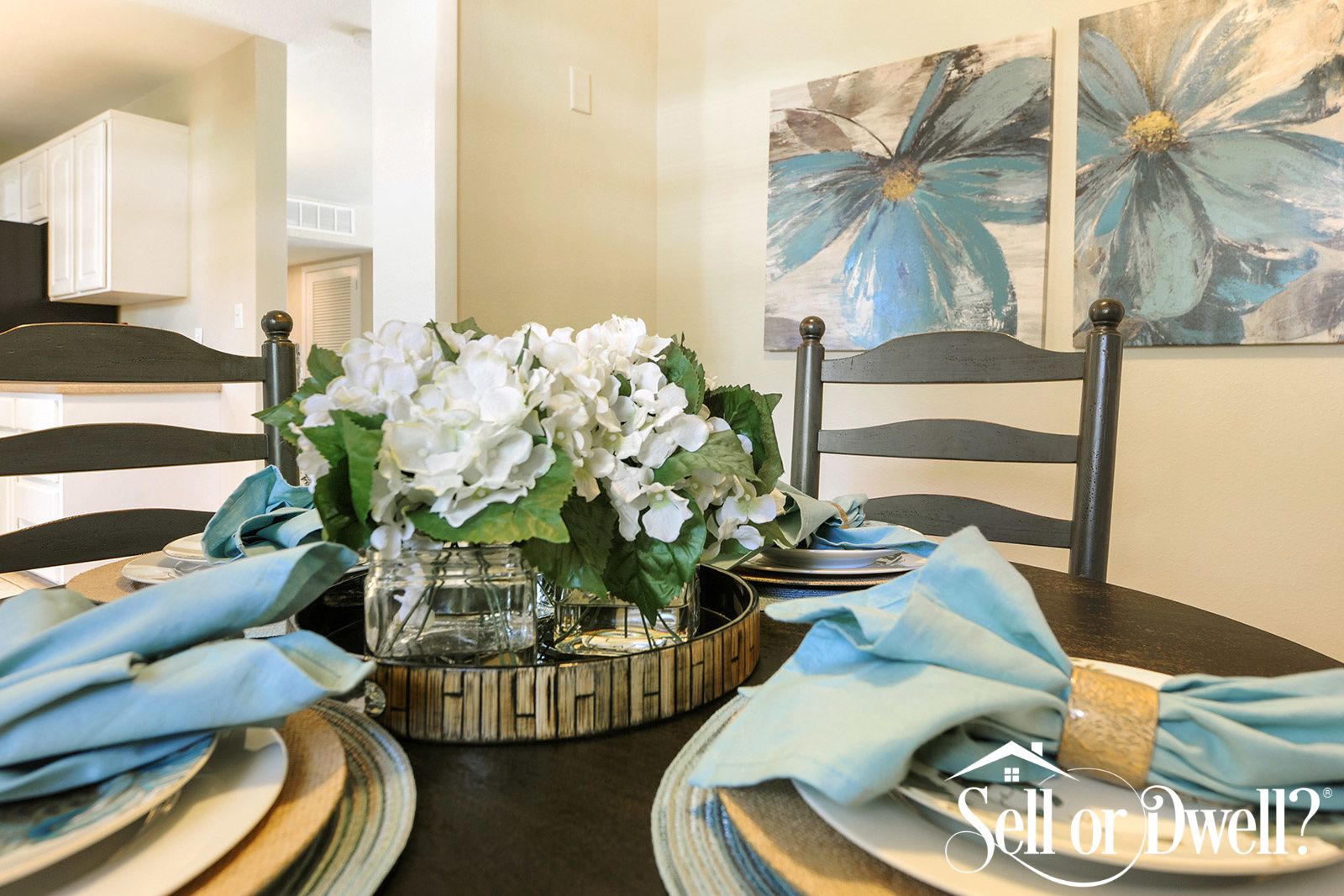 4. Home Staging Tips: Add Natural Elements in your Home Decor
Everybody loves fresh flowers. They not only add color, they add fragrance and character. Place flower vases on your coffee table, the dining table, a kitchen countertop, and a nightstand.
If you love trying out new colors, flowers and plants are perfect. They make rooms feel warm and welcoming and give them a lived-in look. Large plants can also hide a home's unflattering features.
5. Make the Most of White & Neutral Linens
White and neutral linens can give rooms a spa-like ambiance. They also make a space look and feel clean. Use them in bedrooms and bathrooms. Hang white curtains in bathrooms and place white towels on the towel racks.
To enhance the atmosphere consider adding vases of lavender and spa toiletries alongside the bathtub can also enhance your bathrooms.
Cover beds with white cotton duvets and place white pillows on them – your rooms will look like hotel rooms.
Home staging can make potential homebuyers to see your home in a new light. Start seeing it as an important part of the home selling process. Use these easy home staging tips and make buyers fall in love with your home.