4 Exterior Remodeling Projects That Boost a House's Curb Appeal
Although it is true that remodeling projects should aim to improve the structural integrity of the house, the value of making your home look good cannot be understated.
After all, if you plan on listing your house for sale, the best way to generate interest is by having an attractive home that people want to live in, and even if you have no plans of selling, homeowners can take immense pride in a home that looks the part.

Therefore, when considering exterior remodeling projects this autumn, make boosting curb appeal a top priority.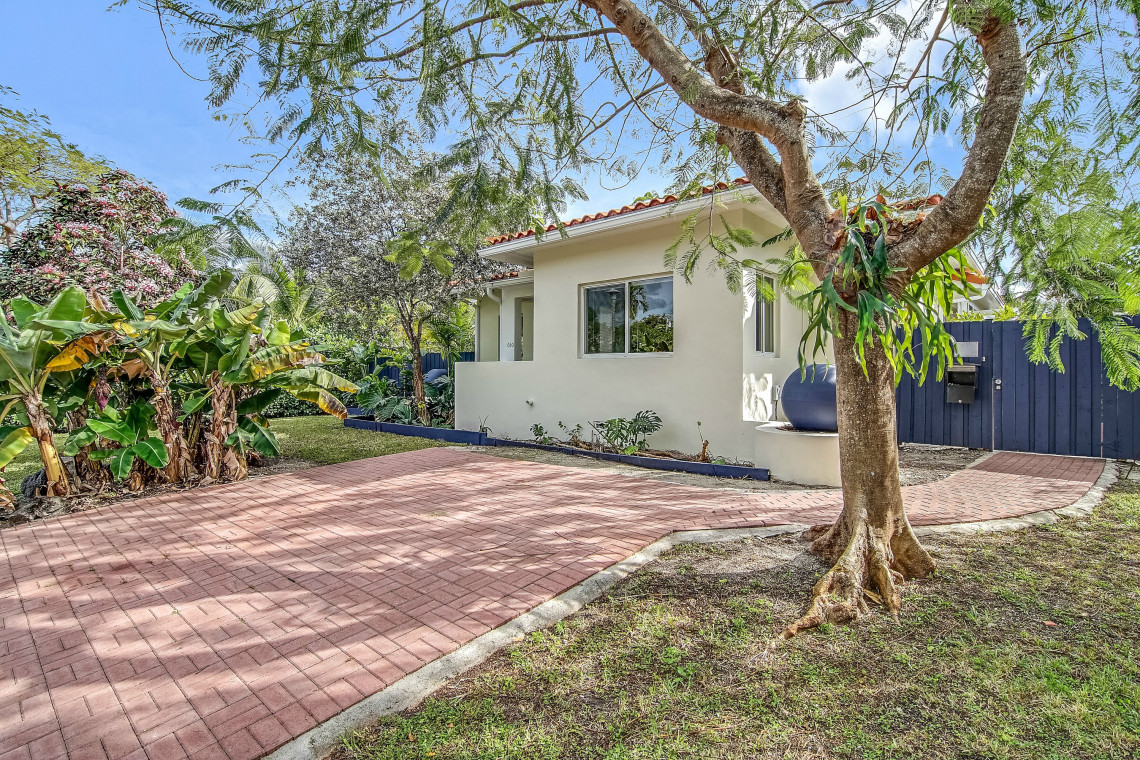 1. Get Rid of the Concrete Driveway

While Miami may not get bombarded with the snow that tends to cause many concrete driveways to crack and degrade, it does face heavy rainfall and is under constant threat of flooding, and concrete does not measure up well in terms of drainability.
With flooding and rain runoff capable of washing away the ground that forms the base of a concrete driveway, running water of as little as 10 MPH is capable of causing sinkholes and soft spots that may make your concrete driveway collapse.

As such, when looking into
driveway paving ideas
, it may be worthwhile to forego the concrete and look into permeable gravel options.
The permeable grids employed by TRUEGRID pavers allow for elite moisture drainage that holds gravel in place without causing rutting or clumping.
While extreme moisture may still undermine the base soil, such issues are much easier remedied when dealing with gravel that can be redistributed than with the much less forgiving concrete that will remain in an unsightly, collapsed state until the professionals can come and re-pour.
2. Upgrade the Garage Door

A beautiful home can often be overlooked when sitting next to a damaged garage door, as many garage doors project out past the front door of the home and are extremely noticeable to passersby, so any dents or dings can be a major negative in terms of curb appeal.

Furthermore, the torsion springs used to raise and lower garage doors wear out after about 10,000 cycles (roughly 7-9 years), so garage doors in this age range may have some minor incongruities in terms of balance and fit that will lead to unsightly gaps where the door meets the pavement, so an upgraded garage door can help ensure a flush, clean, and tidy look.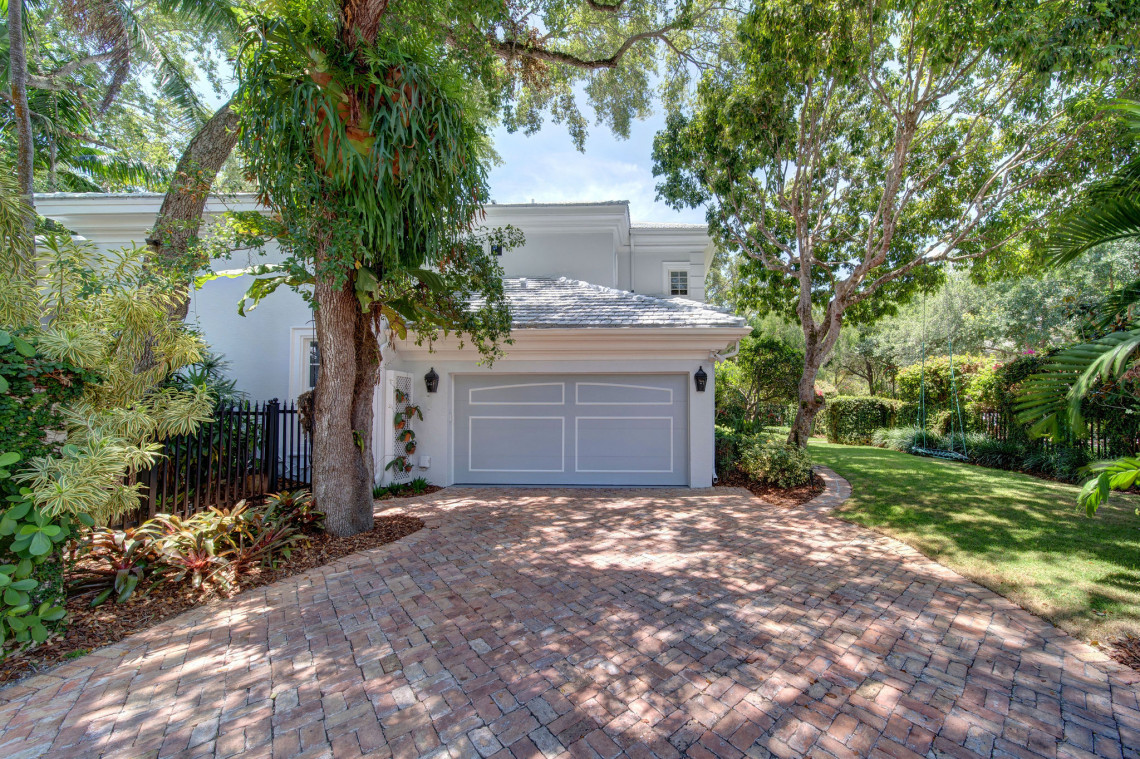 3. Add a Pergola to Outdoor Hangouts
Functional space is a premium feature in homes, so when searching for exterior remodeling projects to boost curb appeal, putting functional space on full display can help catch the eye of observers.

While exterior features such as decks, patios, playgrounds, pools, and outdoor kitchens are all enticing home features, their functionality is further enhanced when paired with a pergola.
While most pergolas featured around Miami homes will be focused on providing shade for these heavily used hangouts, it may also be a good idea to choose a
pergola design
that can be customized for increased protection during rainfall.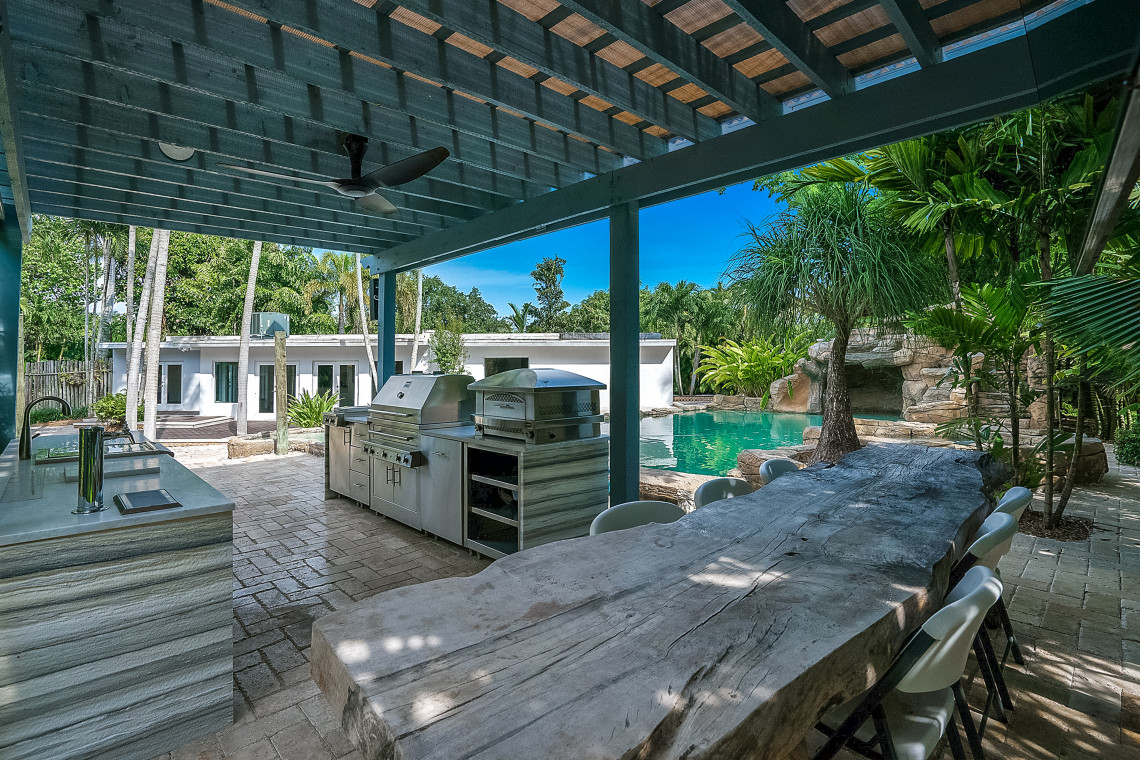 4. Replace the Roof Using Synthetic Materials
Concrete shingles are a decent roofing choice for homes in South Florida thanks to their insulative properties that keep houses from getting as hot as those covered with the asphalt roofing that is common across the country.
However, concrete roofing, while capable of being quite durable, requires consistent maintenance to avoid moisture damage, as concrete tiles are capable of absorbing water at a rate of 13% of their total weight, which can lead to cracking.
Furthermore, this moisture, combined with the Miami humidity, is the perfect breeding ground for moss, and when left unattended, can wreck your home's curb appeal.
As such, consider roofing your house in a composite material that does not require such frequent maintenance and is not at risk of water damage.
These synthetic shingles have all of the elegance of natural concrete, and while they may require periodic cleaning to prevent moss buildup, are not a threat to absorb the water introduced by powerful pressure washers.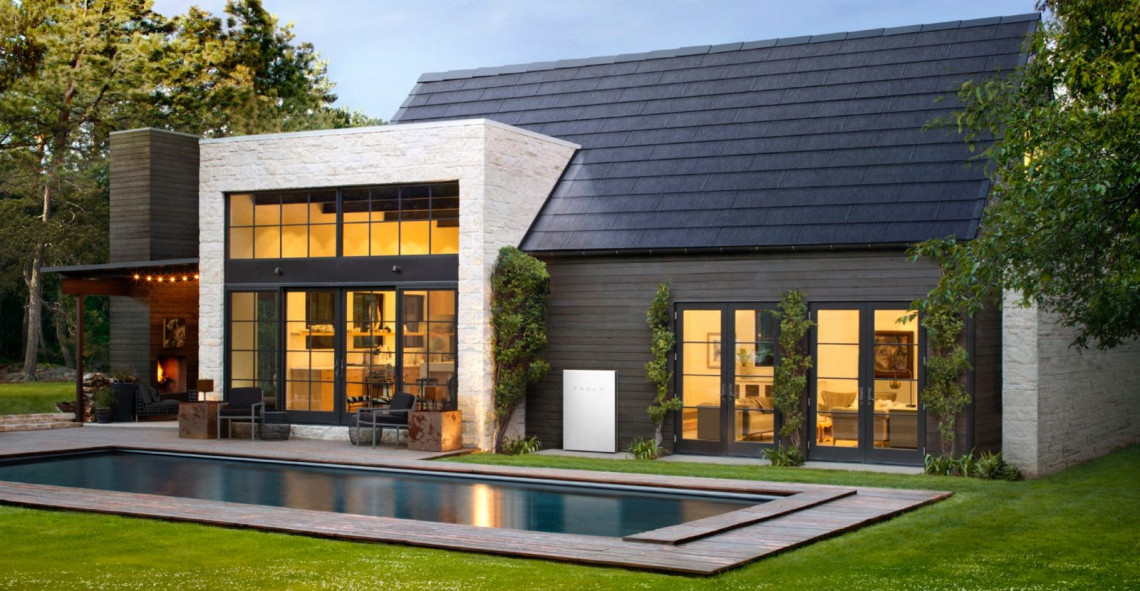 Conclusion
Whether it be to attract potential buyers or for pride in ownership, having a home with strong curb appeal should be a top priority for homeowners.
As such, when considering exterior remodeling projects, consider the value of a gravel driveway, an upgraded garage door, pergolas to cover your outdoor hangouts, and installing synthetic roofing.
Skylar Ross is a contributor to the Innovative Materials blog.
He is a content writer for the construction and home improvement industries with an interest in landscaping, outdoor remodeling, and interior design.
Skylar is focused on educating homeowners, contractors, and architects on innovative materials and methods of construction that increase property value, improve sustainability, and create a warm and welcoming ambiance.

"Our home, priced at $1,225,000 was on the market for ONE YEAR with a local realtor without any offers...... Amit sold it in 34 days at a price we were very happy with."
- Alicia Sandoval
"His high-end, digital marketing for sellers is truly cutting-edge and worlds ahead of the competition. Amit also offers hands-on buyer services that are the best you will find in the Coral Gables area. Hire him for all your real estate needs!"