10 Secrets to Becoming a Successful Realtor
Working in the real estate industry can give you the opportunity to help not only yourself but others make some of the most important decisions of their lives.
Being a realtor isn't inherently difficult, being a successful realtor is difficult.
Everyone wants to be a realtor until they see the work that actually goes into being successful in the industry.
No one is an overnight success in this industry, not without the help of a great mentor at least and a company to support them.
Below is a list of my biggest tips for being a successful realtor, in no particular order.
I would also suggest non-Realtors take this advice and apply it to how you decide who your Realtor will be when buying or selling.
Top 10 Secrets to Becoming a Successful Realtor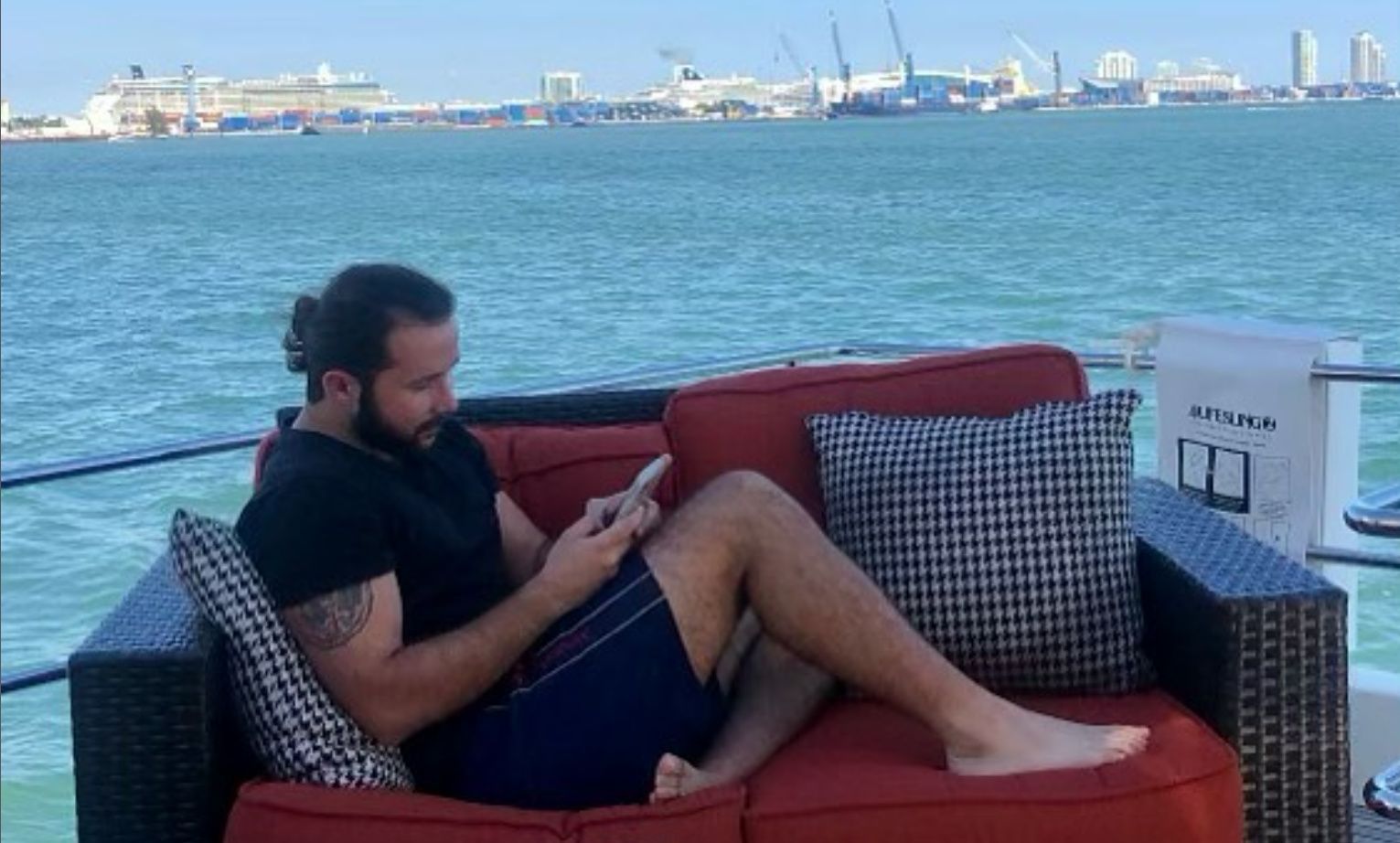 1) Answer the Phone
I can't tell you how many agents don't pick up the phone or answer a text.
We are in an industry that is driven by strong communication and answering the phone should be at the forefront of your business.
Every call or text missed is a potential deal lost.
Now, what are some reasons agents don't respond?
They could have another job and aren't dedicated full time to real estate.
They could be trying to double-end their commission even if that means coercing their seller into accepting a lower price.
They could not like using cell phones, yes I had an agent tell me one time she only communicated via email or her landline, no cell phone.
In an industry where communication between multiple parties needs to be A1 during a transaction at all times, make sure you have a Realtor who answers in any way possible to get the deal done.
I've answered the phone from a mountain in Africa, your agent can answer the phone when you call or at least get back to you in a timely manner.
If you as a Realtor have a hard time with a listing and keeping up with all of the showing requests, I suggest setting up Showing Time in order to easily accept or decline showings rather than have yourself drown in a million calls or texts on a new listing.
Especially if you are an agent that has multiple listings at any given time.
Work smarter, not harder.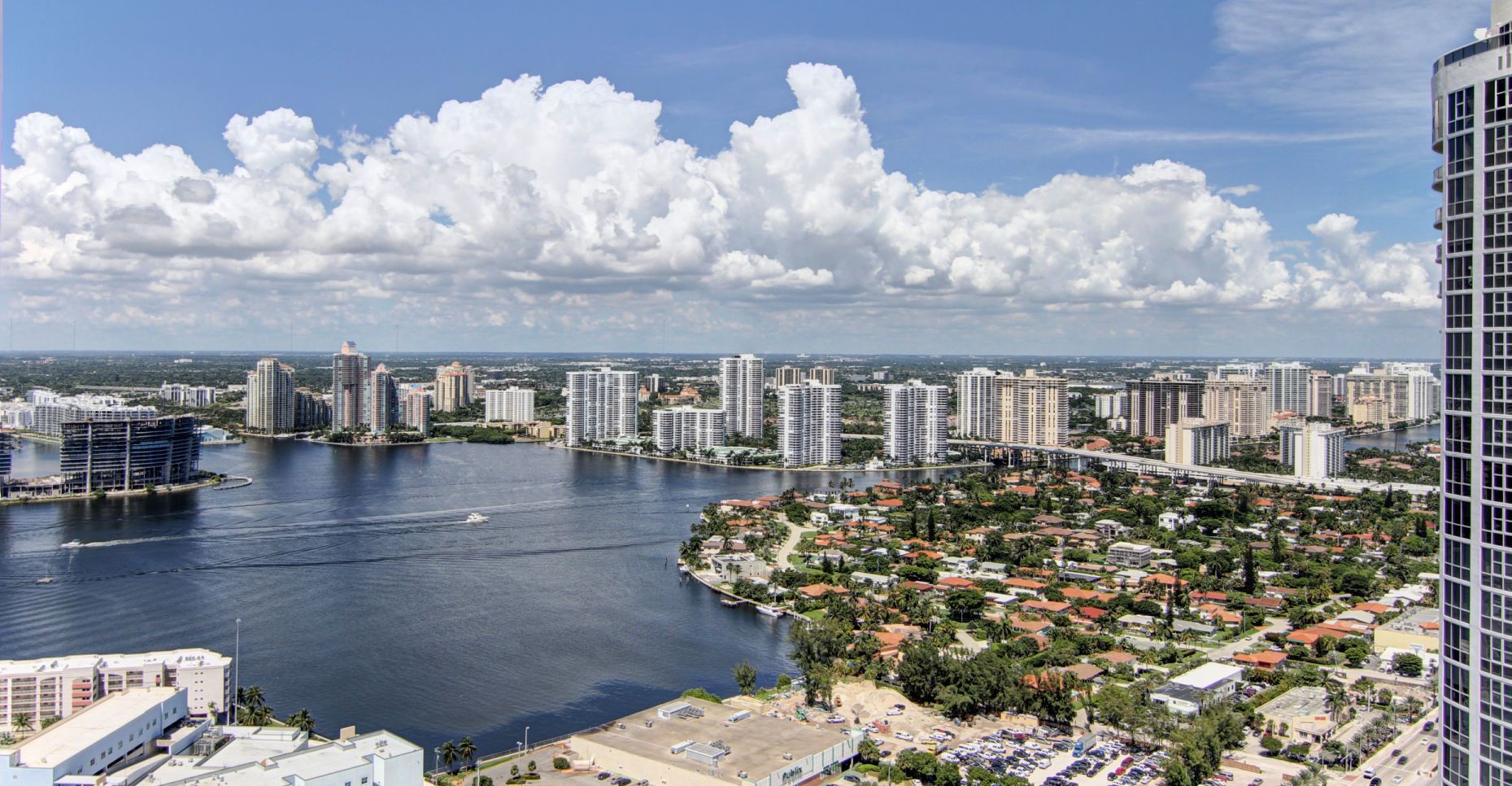 2) Take Professional Videos and Photos
When going to list a new home, make sure to spend the extra dollars on professional videos, photos, and a 3D tour.
Get creative and hire actors to take a lifestyle video if you think it would be good for the listing.
As a seller, do your due diligence and make sure to see previous listings from the realtor you are trying to hire to see what kind of pictures they take.
I've seen $7 Million listings with nine photos and three of them are of a dimly lit kitchen taken on what could've been an old sidekick phone.
Even if you want to go cheap and use a phone, an iPhone could take better pictures than many of the pictures I see on listings these days.
Sellers, make sure to see your listing once it is LIVE and on the market.
Sellers, look at all of the pictures and media and think about how you fell in love with the house when you first bought it.
Ask yourself if the pictures that were taken of your house would make you fall in love and want to come to see it all over again.
If the answer is no, you know something is wrong and why would someone else feel the same way you once felt.
You do not need an agent who has sold a handful of homes in your neighborhood, you need an agent who will take the time to genuinely treat your home with the care it deserves.
No buyer checks how many homes your agent has sold in your neighborhood when they're looking to buy, they're looking at the pictures, videos, tours, and stories the selling agent is able to tell about the home.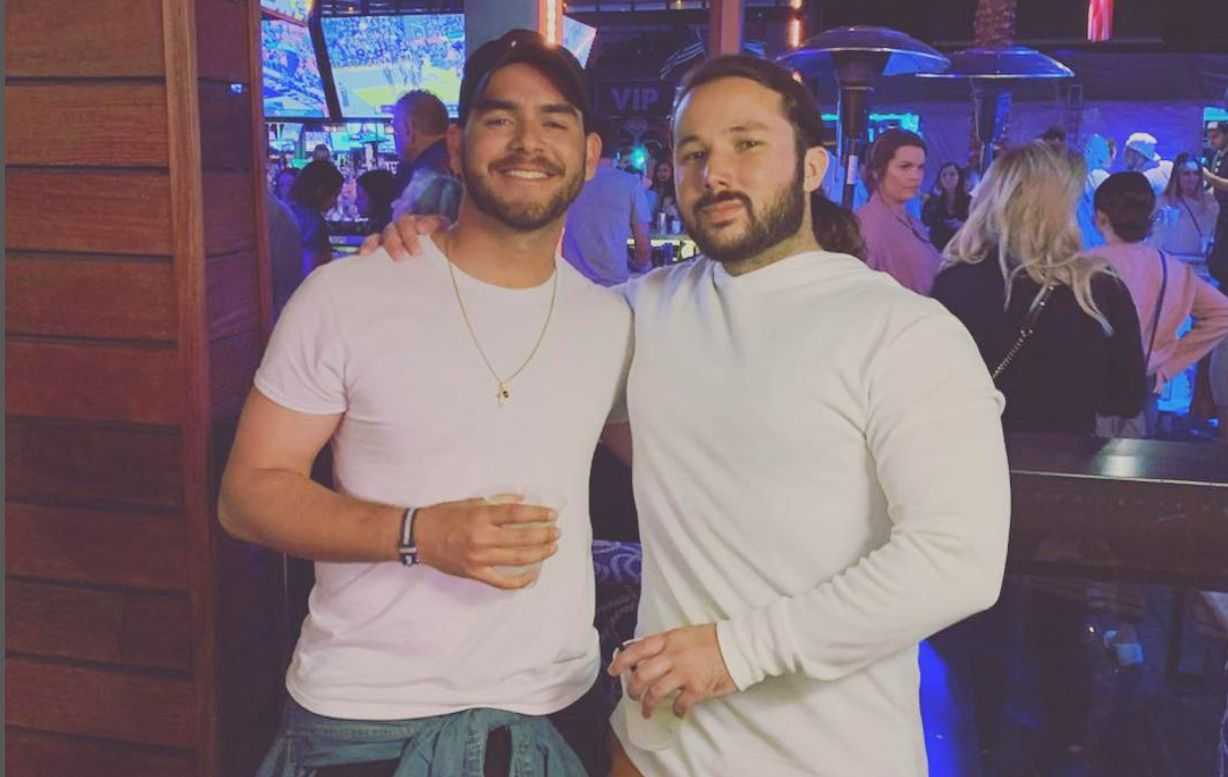 3) Work Together, Not Against Each Other
This one is super important.
Almost every deal I work on it's always the other agent trying to work the transaction like we're playing in the Super Bowl against each other.
Buyers, make sure your Realtor is nice and personable.
Ten times out of ten if I have two offers that are exactly the same to present to my seller and one of the agents was a jerk, I'm definitely going to tell my seller that you will be a pain to work with and said seller will usually choose the agent who was respectful based on my advisement.
Buyers, always ask yourself if your agent is working in your best interest.
The relationship between agent and client should be collaborative and a free-flowing open line of communication.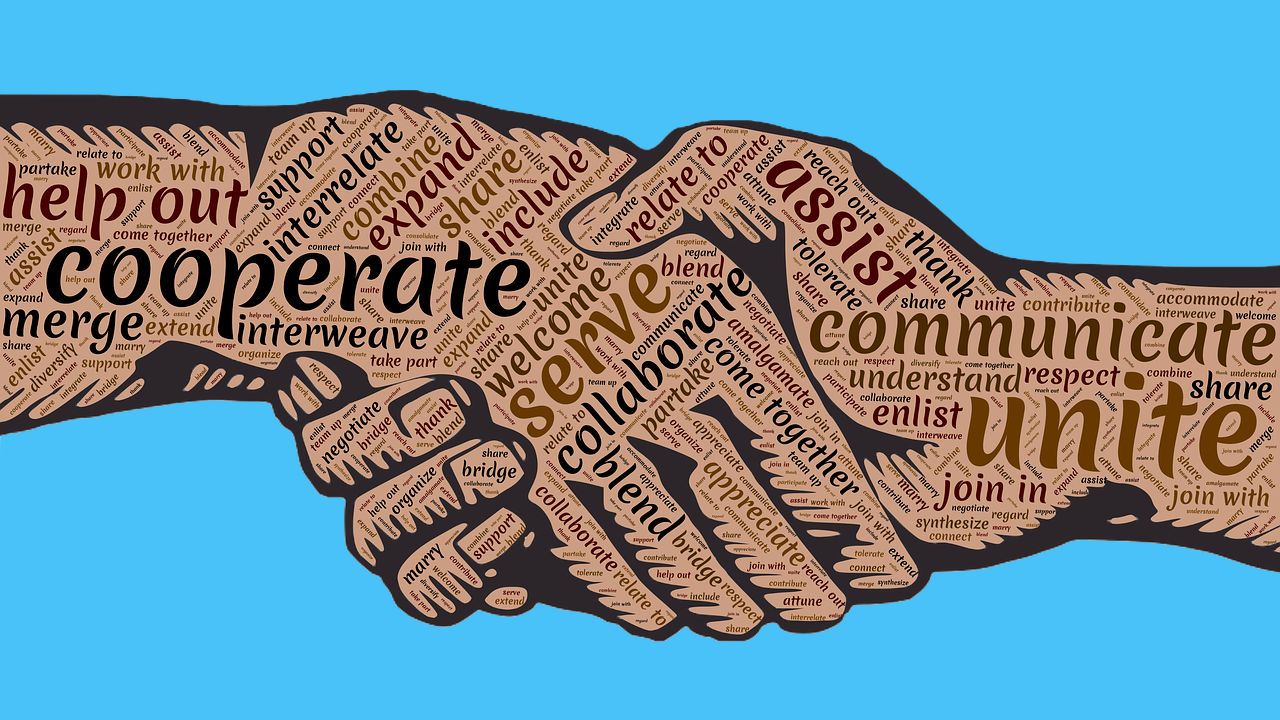 4) Be Respectful
If you have a client who all of a sudden thinks they aren't ready to buy or wants to take their property off the market after you spent all this money on photos, videos, tours, etc, then that's ok!
Make sure you answer any and all questions they will most likely ask you advice on when doing these things.
Take in all of the information and advise them as properly as possible, in their best interest, not yours.
As much as we'd all love to keep that house listed and help them continue to find a house to buy, we need a happy client who will come back for repeat business or refer you other business.
This is a long-term business built upon long-term relationships.
That is where so many agents fail.
Stop asking yourself how can I get ahead now instead of getting ahead later and then being able to stay ahead.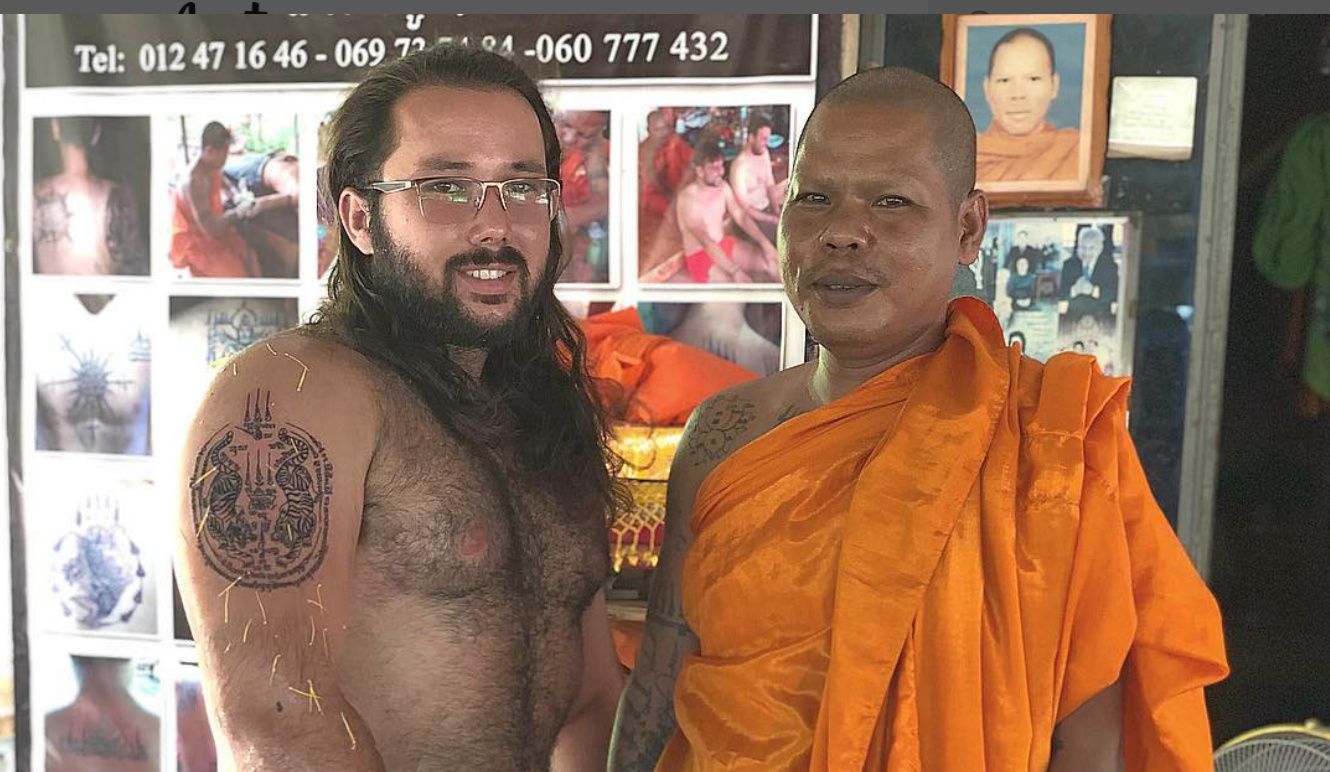 5) Stay Humble
If you as a Realtor get asked something and you don't know the answer, do not answer something and then be wrong later.
Make sure you are able to simply say that you are not sure and then figure out the answer immediately by asking someone who will know.
We are professionals but we are also human.
In the same way that doctors and attorneys collaborate in their fields, we must also do the same when needing help.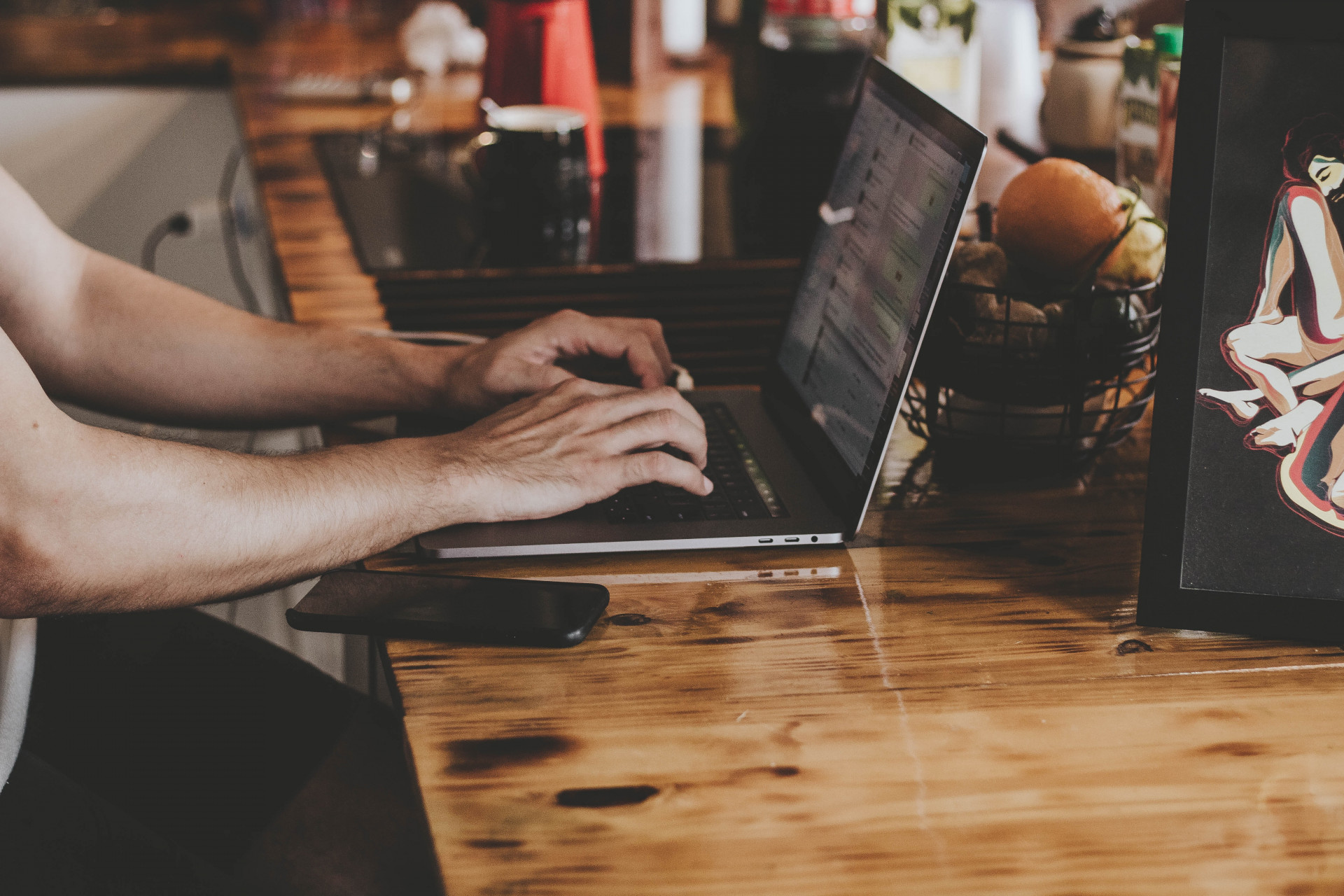 6) Qualify Your Clients Before Working with Them
It's extremely important that your buyer is prequalified if they are getting financing.
(If it is a cash buyer make sure they have the funds required for said home purchase in advance because you will need to submit that with any offer just like you would a pre-qual letter.)
This should be the first thing they do and then you begin the home search, no questions asked.
Why? You tell your buyers exactly what I'm telling all of my buyers reading this, you do not want to go see a home, fall in love with it, and then cannot purchase it.
That is heartbreak at its finest and every home after that will be compared to that dream home that is no longer feasible and you will be searching for a home forever to no avail.
The last thing you want to do as a buyer is waste your time.
Not to mention, you want to have that pre-qual/DU letter ready to go to submit with an offer because if you see a house late in the day, your lender is busy or out of the office, and want to submit an offer on it but don't have the pre-qual letter ready, you're going to have wait until the following day then to get that letter potentially.
If you have to wait until the following day or business day to get that letter that means potentially losing out on the house because of other offers coming in that had that letter ready to go.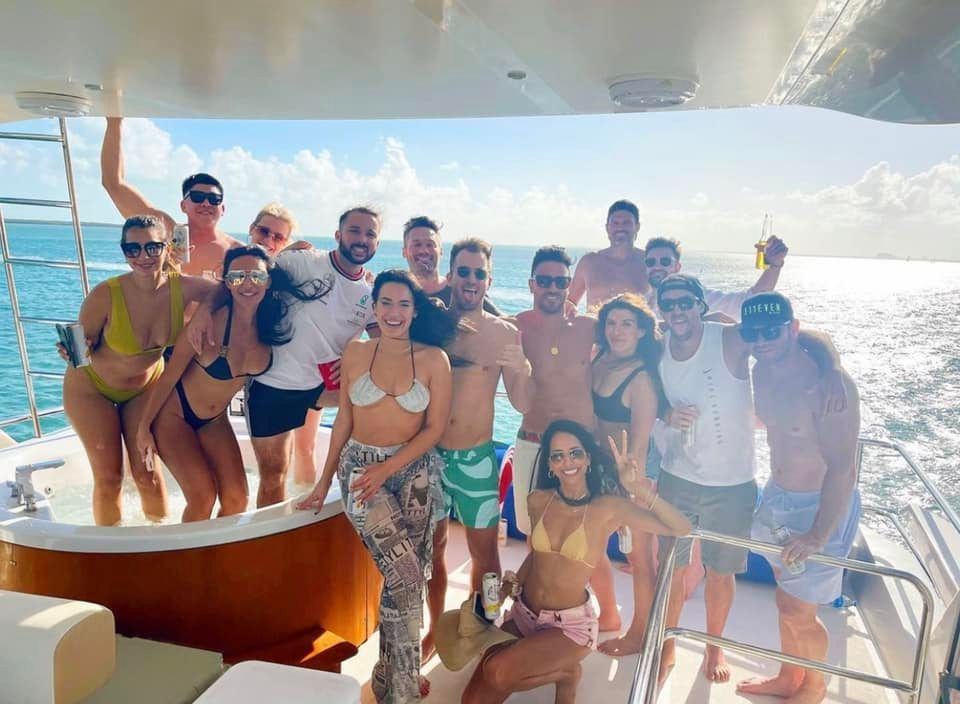 7) Maintain Relationships
Keeping up with friends can be difficult, let alone a stockpile of clients.
Thankfully for me many of my clients and I become friends so it makes maintaining these relationships a lot easier.
Your net worth really is your network.
Maintaining relationships and growing that network is what will help you win repeat referral business on a consistent basis.
Real estate is all about consistency.
So many people give up after a year or two because they thought they would get their license and become an overnight millionaire, that's not how it works.
Growing these relationships with previous clients is the most important thing you can do to help get new business because anytime they know someone who needs real estate advisory they will send them you're way 10/10 if you are fresh in their mind.
It's like a spider web that never stops growing, you have to keep spinning the web as much as you can with contacts so you have the biggest web out there.
Buy your clients a closing gift they will use and remember you for also every time they look at it.
This isn't a gimmick or some mind game trick though, genuinely put some thought into this gift.
Be thoughtful. Again, be thoughtful.
Send them an anniversary gift, wish them a happy birthday, or send a handwritten card.
Whatever it takes to just put yourself out there and back into your client's mind long after the deal has closed.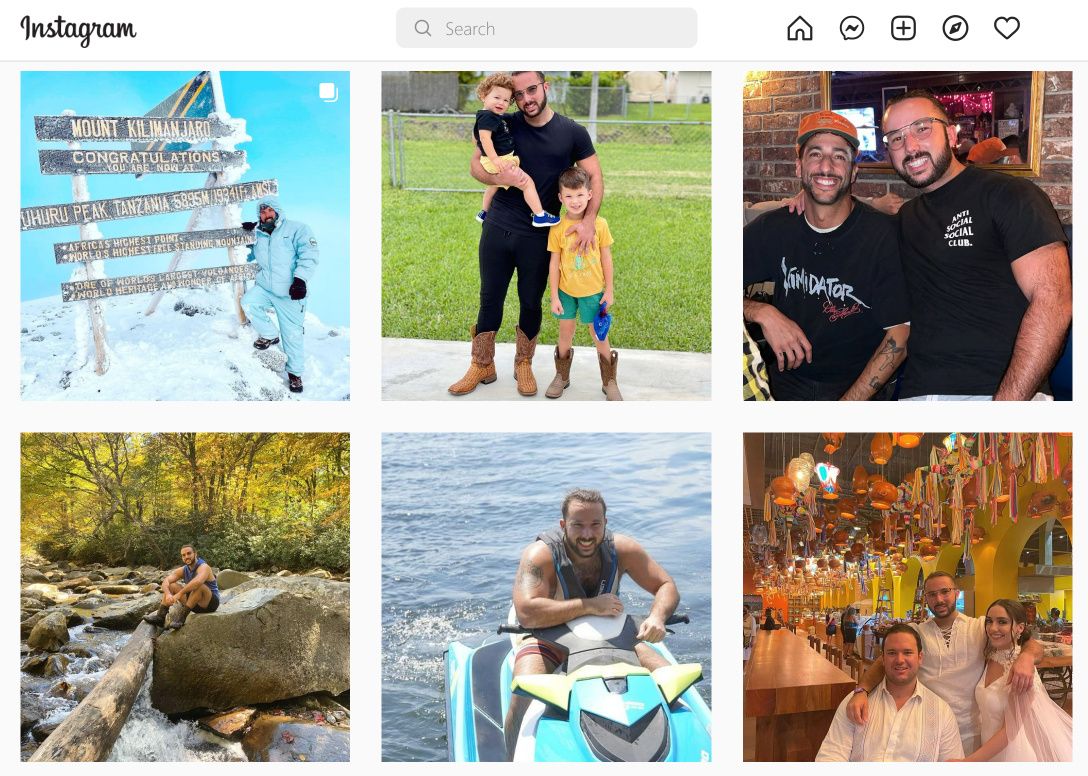 8) Have an Online Presence
Unfortunately, being a Realtor by word of mouth doesn't work for most in this industry.
The last thing you want is for anyone to think, "Oh is this person still a Realtor?"
Leave no doubt that real estate is what you do and what you are good at.
Also, no one is going to trust you to sell their new construction $10 Million home off the bat, you have to usually have years of experience and trust within the community to get those deals.
Which, oddly enough, those deals are typically way easier to handle than a 50-year-old $500,000 home that might have inspection issues from years of wear and tear that need to be renegotiated after you're already under contract for some time on said property.
This is a great experience though nonetheless, you have to bite the bullet up front and work your way up just like at any other job.
The more interactive presence you can have online the better.
You want people to be engaged with your content, you want them to answer questions, have fun with the knowledge you can provide them, educate them also, etc.
Some people have specific platforms that work well for them, for me, it's Instagram and YouTube.
Someone else might be able to provide good content across every social media platform, some maybe just Facebook.
Regardless, figure out which platform suits you best as well as your target demographic and go make some great engaging content on that platform that you think will give you the best return.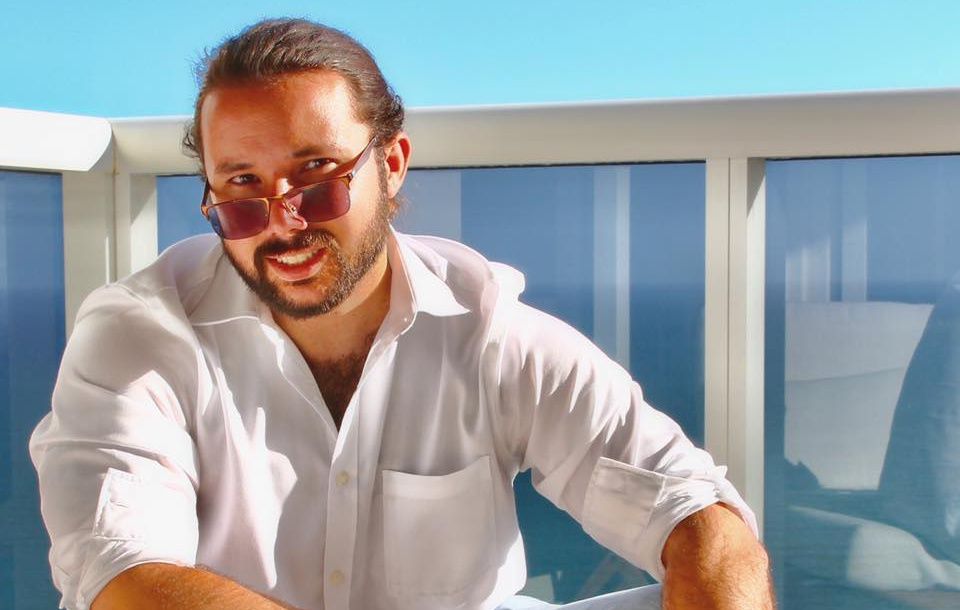 9) Always Listen to Your Clients
Listening I think is one of the most underrated and overlooked facets of the real estate industry.
All too often agents go into a listing appointment talking about all their numbers or start mouthing off to a buyer about themselves or what they think is best before even asking the seller, "Why are you selling this house, it's beautiful," or asking a buyer "What's the number one thing in a house that would make you the happiest person?"
Do you know what sellers really care about?
How are you going to captivate a buyer into purchasing their home, how are you going to create that same passion the sellers had for their house when they were the buyers, for the new buyers.
Do you know what buyers really care about?
That you're on the same page as them, helping them buy their dream home, not yours.
Now, I know you'll say that most sellers want to see someone who has listed a lot in their neighborhood.
But if you don't and you're at a listing appointment they clearly wanted you there for a reason.
I will reiterate what is important to tell them, just because a realtor lists a lot in a specific neighborhood does not mean they are doing the best job.
It just means the sellers have become comfortable using what seems to be the person everyone else is.
Like I said earlier, it's important for sellers to note that a buyer doesn't look at how many houses your Realtor has sold, they look at the marketing and presentation of the house.
That's what sells. The story.
I guarantee no seller has ever looked at a house online and then checked to see how many houses the listing agent has sold when deciding whether to purchase the house or not.
Use this to your advantage, both as a Realtor and non-Realtors reading this.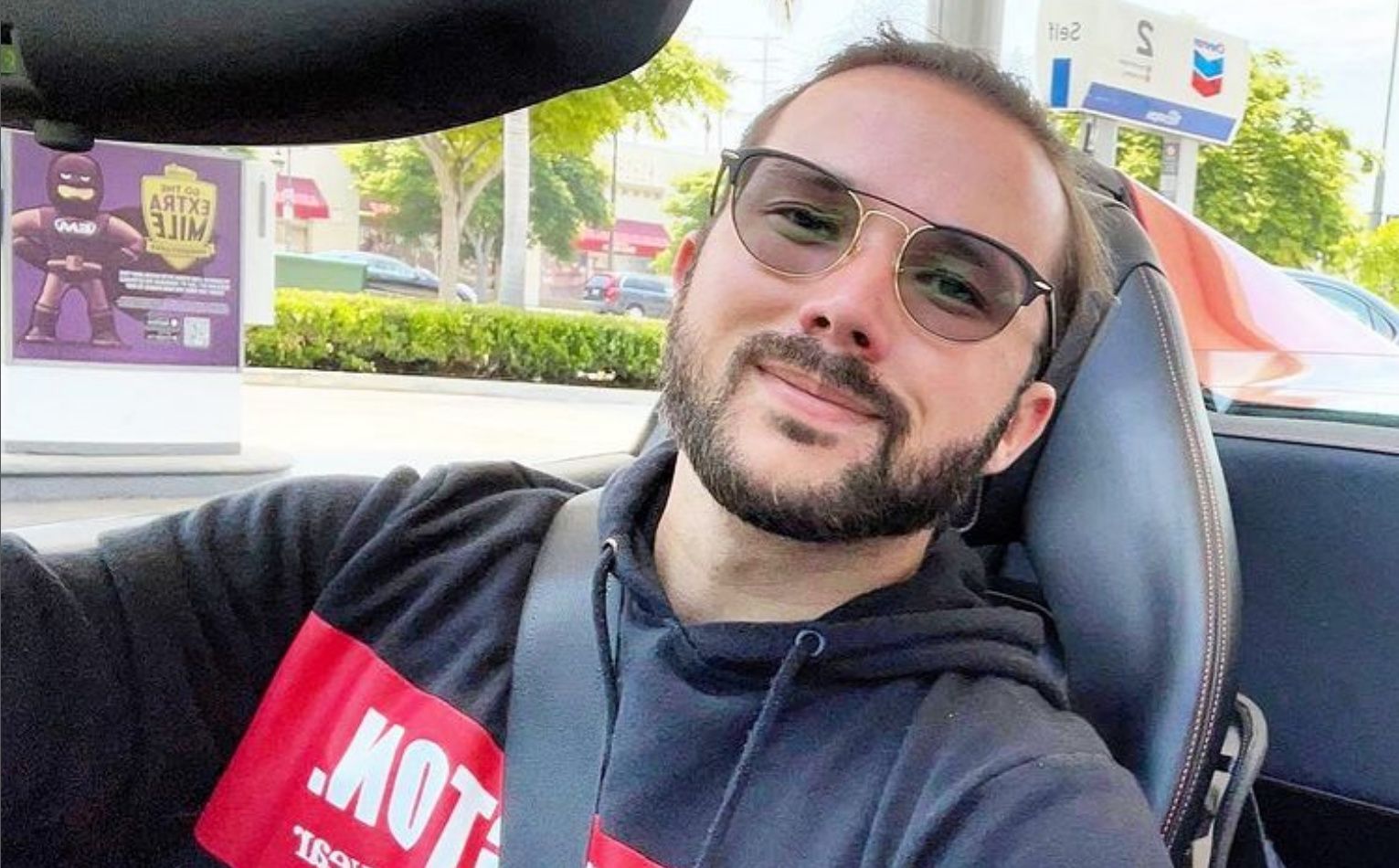 10) Take Care of Yourself Both Physically and Mentally
You're no good to yourself if you can't keep yourself healthy both physically and mentally.
This will spill over into your work life and if you're not 100%, your clients will notice and it will show in your work.
Make sure you're taking enough time off to focus on yourself and the things you need to do to be happy.
Being your own boss can be demanding, especially if you're at a brokerage that has certain expectations of you and your production.
Be the best version of yourself so you can be the best version of yourself to your clients when they need it most.

"Our home, priced at $1,225,000 was on the market for ONE YEAR with a local realtor without any offers...... the team sold it in 34 days at a price we were very happy with."
- Alicia Sandoval
"His high-end, digital marketing for sellers is truly cutting-edge and worlds ahead of the competition. Amit also offers hands-on buyer services that are the best you will find in the Coral Gables area. Hire him for all your real estate needs!"
Who are we?
We are the ALL IN Miami Group out of Miami.
We are Honduran, Filipino, Puerto Rican, Cuban, German, Hispanic, Indian, Syrian, and American.
We are Christian, Hindu, and Jewish.
We are many, but we are one.
We sell luxury homes in Miami, Florida.
Although some of our clients are celebrities, athletes, and people you read about online, we also help young adults find their first place to rent when they are ready to live on their own.
First-time buyers?
All the time!
No matter what your situation or price range is, we feel truly blessed and honored to play such a big part in your life.