10 Amazing Casual Eats in Miami
10 Amazing Casual Eats in Miami
(in no particular order)
#10 - CVI.CHE 105, 105 NE 3rd Avenue, Miami, FL 33132
CVI.CHE 105 is a must when visiting Miami, especially if you like Peruvian food.
Whether it's a light lunch or a dinner out, you can't go wrong with anything on the menu.
I've lived in Miami my whole life, and this is still one of the best spots.
This 13-year-award-winning Peruvian establishment is known for its vast selection of creative and unique ceviches, among several other traditional dishes, CVI.CHE 105 has risen to represent Peruvian gastronomy in one of the most important destinations in the United States, conquering the most demanding palates locally and nationwide.
Its modern and crisp interior is reminiscent of a hip South Beach eatery but with a more local feel.
Favorite Plates:
Causa De Cangrejo Con Palta
Trilogía De Ceviche
Jaleón Imperial
El Arroz Con Pollo De Mis Recuerdos
Acevichado Roll
Pulpo Entero Grillado
Furai Roll
#9 - Sanguich, 2057 SW 8th Street, Miami, FL 33135
Sanguich De Miami is a walk-up window-type place specializing in gourmet Cuban sandwiches and milkshakes.
Serving up authentic, handcrafted Cuban "sanguiches."
Many would go on to say they make some of the best Cuban sandwiches not only in the city but in Little Havana as well, this is a controversial statement.
Favorite Plates:
Croqueta Preparada
Pan con Bistec
Cubano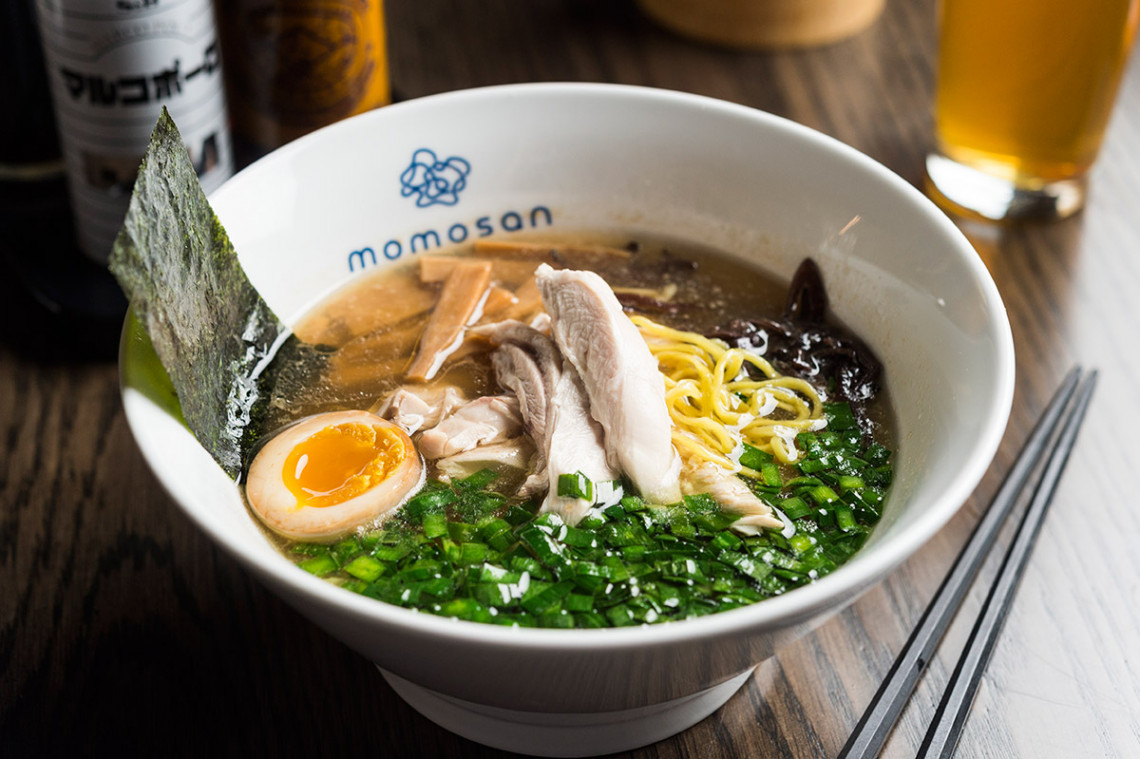 #8 - Momosan, 415 NW 26th Street, Miami, FL 33130
From Iron Chef Morimoto, Momosan is a restaurant in Wynwood that does ramen and other Japanese dishes.
The ramen here is definitely the main attraction, and options include tonkatsu, spicy vegan miso, and gyukotsu, which comes with a prehistoric-looking braised beef rib that sticks out of the bowl like a flag.
The restaurant has an open wall facing the street, so you can do some Wynwood people-watching even if you're sitting inside.
This place isn't too fancy, but still nice enough to bring a date and fun enough to start the night off with some sake and ramen.
They have an incredible sake selection, A5 wagyu selection, and atmosphere.
Many of the dishes are finished off the table side as well.
You'll quickly realize it is quality you can only find dining with an Iron Chef.
Stop by alone, grab a seat at the bar or with a group, and relax at one of the communal tables.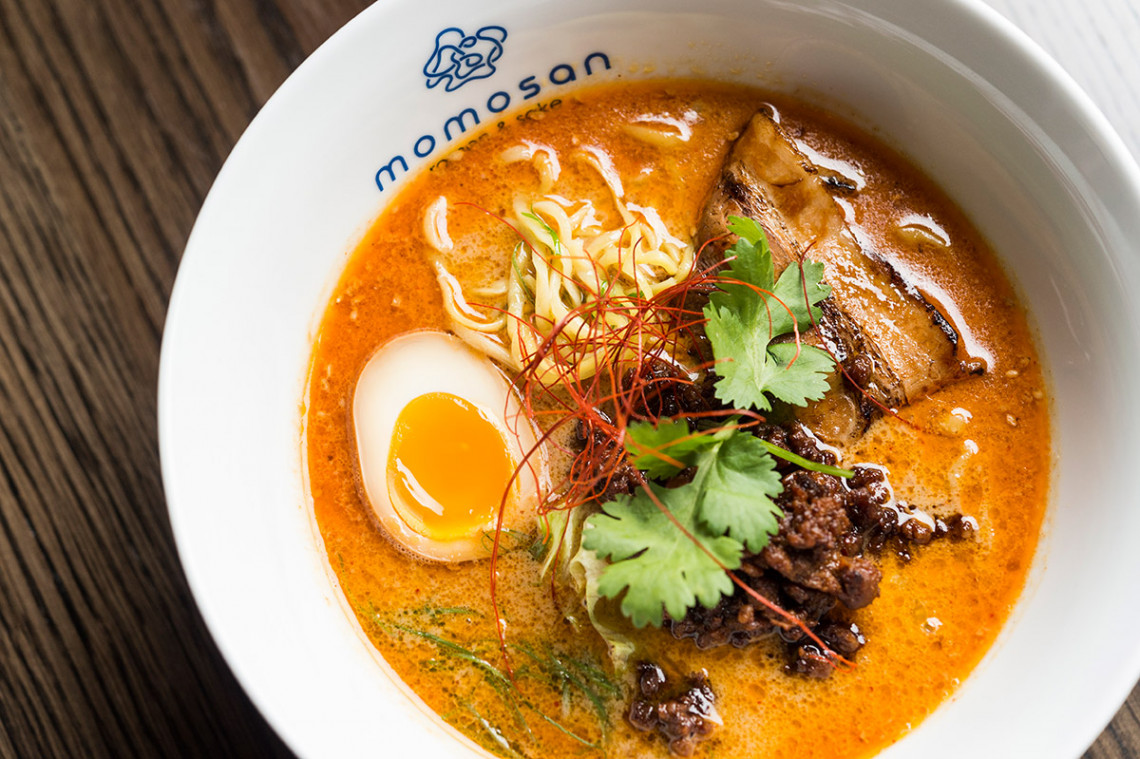 Drop in for a lunch set or feast on appetizers and noodles for dinner.
Wash it down with a Morimoto signature sake, beer, or wine.
No matter which path you choose, with your meal in the hands of Momo san, it's bound to be unforgettable.
This place keeps me returning more often than I'm willing to admit.
Favorite Plates:
Gyokotsu Ramen
Surf and Turf Roll
Sticky Ribs
Duck Tacos
Kakuni Bun
Pork Gyoza
Popcorn Shrimp
Spicy Wontons
Bulgogi Beef Bap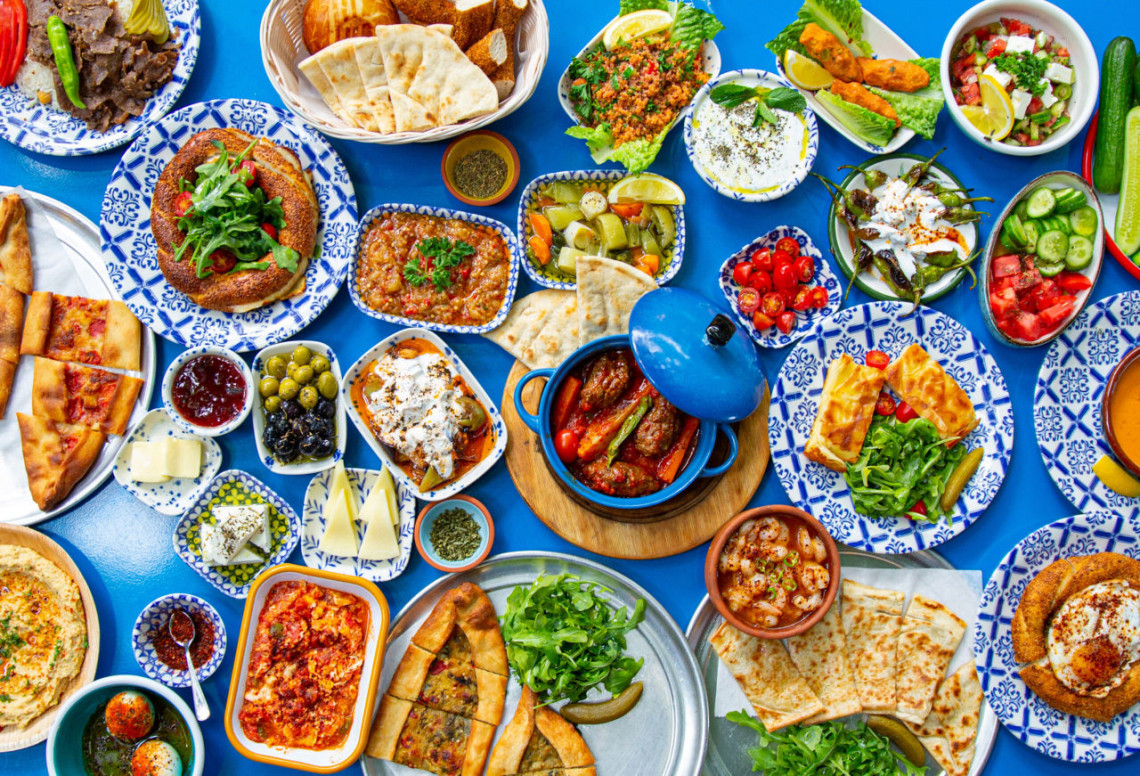 #7 - El Turco Turkish Food, 184 NE 50th Terrace, Miami, FL 33137
Tucked into Miami's Upper Buena Vista, El Turco boasts a rich menu of healthy breakfast and all-day dining menu items.
They have one of the most delicious and super authentic Turkish dishes served all day at the coziest little cafe.
El Turco is a charming café sheltered within a shopping enclave, they host a very loyal following at outdoor tables shaded by age-old oak trees.
Inside, Chef Vural Aydoğan and his team work out of a glass-walled kiosk, dressed up with blue-and-white tile and neatly lined cans and bottles.
The menu has an enticing offering of breakfast fare, featuring organic eggs that support Turkish mezze, manti, and savory pastries like borek.
This burnished coil is stuffed with spinach, sprinkled with sesame seeds, and garnished with cherry tomatoes.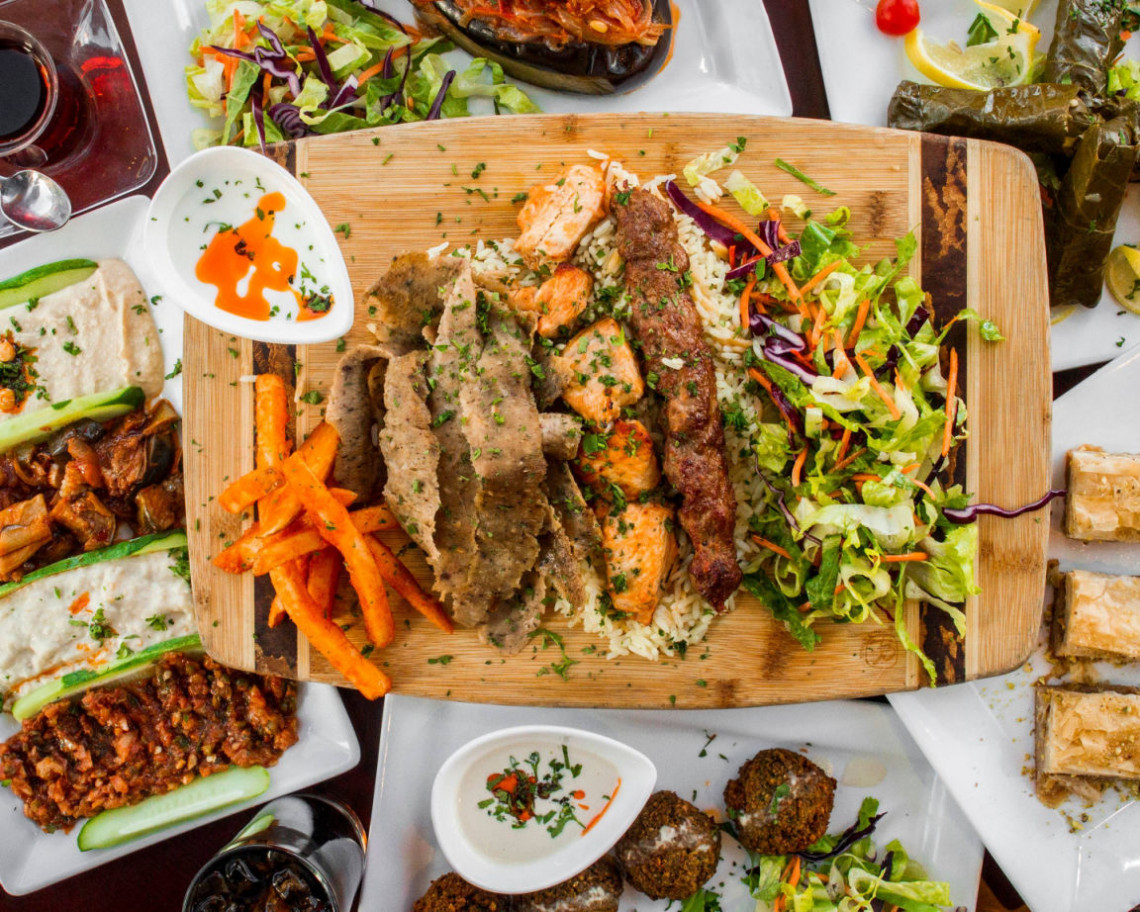 The Izmir kofte arrives in a mini ceramic dish filled with beef meatballs baked in tomato sauce alongside batons of roasted potato.
A single charred jalapeño adds the perfect bit of heat to each mouthful.
The food presentations, flavor, and ambiance of this restaurant are amazing for the price point.
Favorite Plates:
Ottoman Simit
Doner Wrap
Kavurma Pilav
Izmir Kofte Casserolle
Manti
Hummus
Cacik
Turkish Tea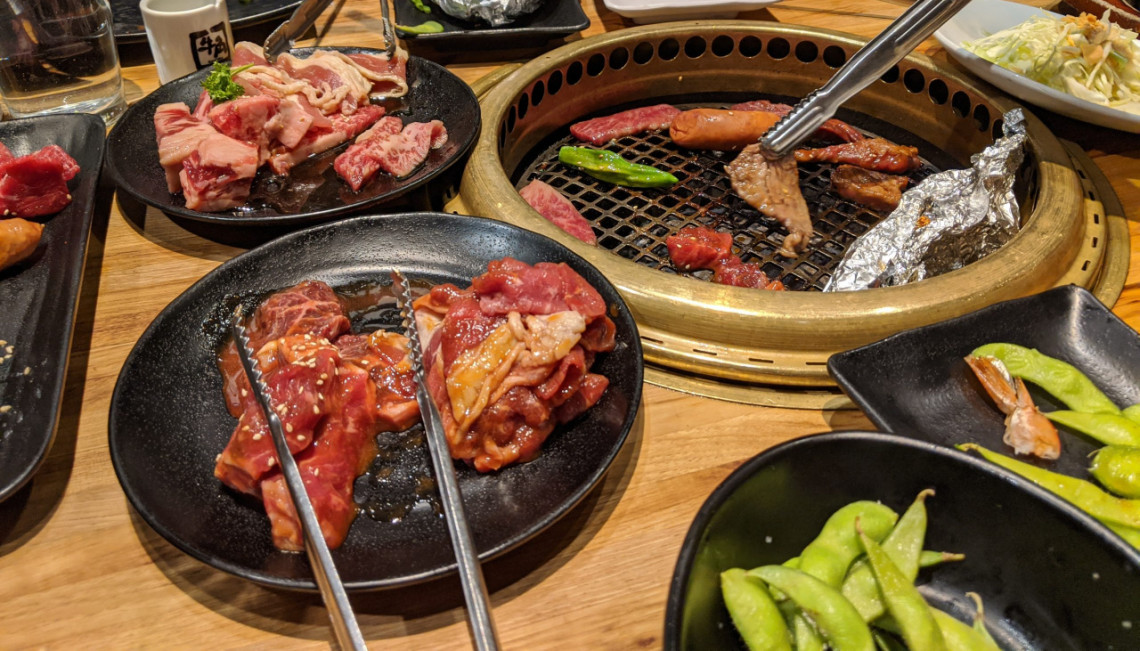 #6 - Gyu-Kaku, 34 SW 13th Street, Unit R1, Miami, FL 33130
Gyu-Kaku is a chain of Japanese yakiniku (grilled meat) restaurants specializing in Japanese barbecue.
From its origins in Japan to its first overseas restaurants in the United States and Taiwan, Gyu-Kaku is an amazing casual bite for the price.
Not to mention, it is an intimate, casual bite since you grill at your table.
Perfect for a first date or to go with a group and talk the night away.
I love coming here for their all-you-can-eat special, which runs Monday through Thursday from 11:30 AM to 3 PM.
There are three different all-you-can-eat menus with absolutely everything you could ask for on any of them.
I posted the link below that goes straight to their all-you-can-eat menu so you can see it yourself.
If you go with a group of friends, chances are you could order the whole all-you-can-eat menu and maybe twice over.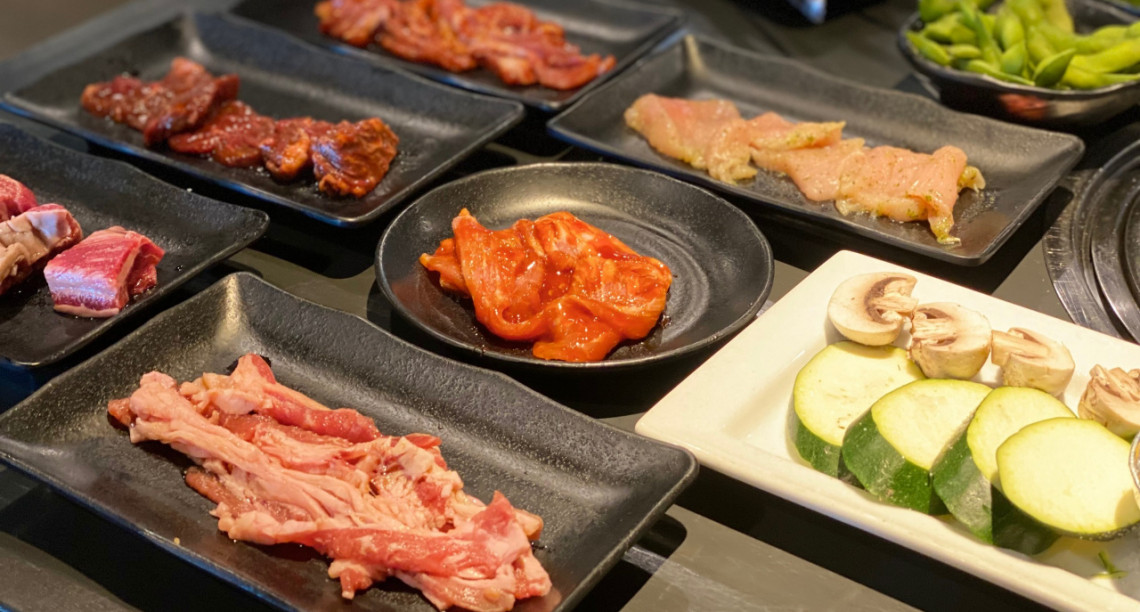 One of the best dining values in Miami.
They also have an A5 wagyu menu if you wish to splurge a little.
For a more upscale experience with better quality food but at a higher price point, definitely go to COTE Miami.
They are also a Korean Barbecue in Miami that will truly leave you wanting more.
Favorite Plates:
Fried Pork Gyoza Dumplings
Harami Skirt Steak
Umakara Ribeye
Pork Belly
Yaki-Shabu Beef
Premium Sirloin
Garlic Shoyu Chicken Thigh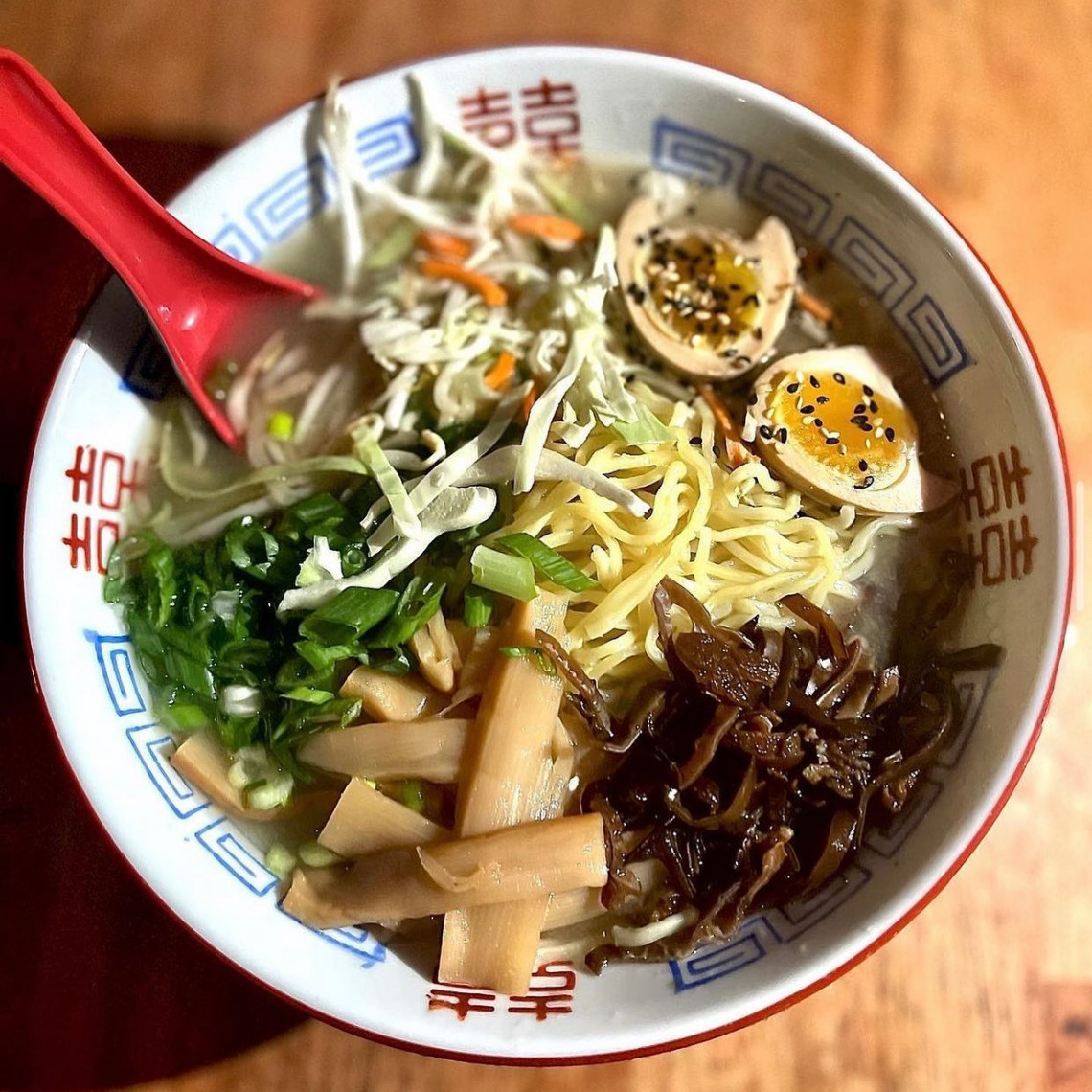 #5 - Baby Jane, 500 Brickell Avenue, Suite 105E, Miami, FL 33131
Baby Jane is one of the best spots in Miami for ramen.
It's a beautiful, neon-lit Brickell bar.
They serve great Japanese-inspired drinks as well as food.
The kitchen closes at midnight, so make sure to order food before then.
It can be hard to get a comfortable spot to eat here when it's packed, so try to come around typical dining hours because as the night progresses, the place turns more into a bar.
This Asian-inspired hotspot offers indoor and outdoor seating, but don't be surprised if there's a bit of a wait to get in.
The intimate space is outfitted with booths that line the sides of the bar, a few high tops, and seating that allows just enough space to dance around once the place fades into an after-hours spot.
Favorite Plates:
Dumplings
Shiro Shoyu Ramen
Steak Fried Rice
Rock Shrimp Tempura
Tuna Poke Taco
Pork Bao Bun
#4 - La Sandwicherie, 229 14th Street, Miami Beach, FL 33139
La Sandwicherie has been serving sandwiches in Miami since 1988.
La Sandwicherie captures the best French savoir-faire in the simplest of settings to transport your taste buds to another world without costing you the earth.
Daily fresh ingredients, crisp baguettes or soft croissants, and the added magic of the infamous vinaigrette make for a true taste sensation.
I personally prefer my sandwich in a baguette as opposed to a croissant, but there's something for everyone.
You can purchase their house-made vinaigrette to use at home as well.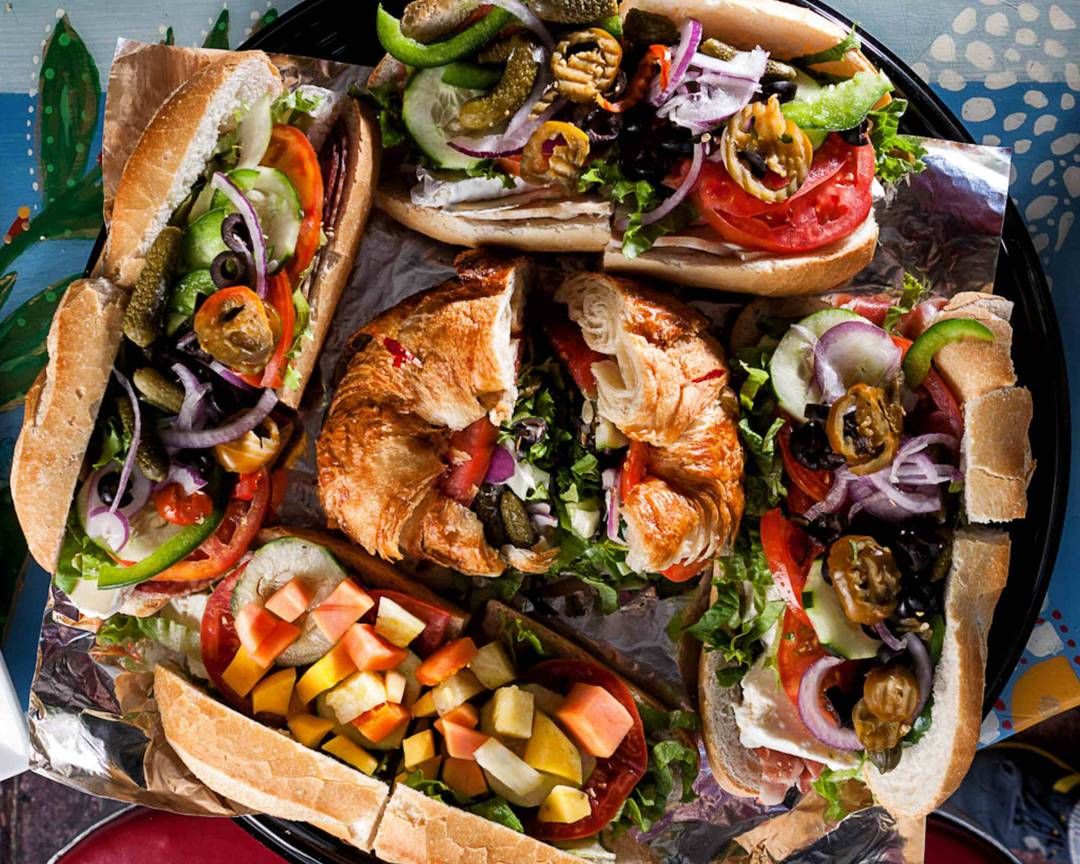 Try not to come here late at night as it will be packed thanks to being a coveted late food night spot in Miami, especially on a weekend.
The sandwich options are endless.
Unless otherwise asked to remove, every sandwich comes with the following: lettuce, tomatoes, green and hot peppers, black olives, onions, cucumbers, cornichons, mayonnaise, and their famous vinaigrette dressing.
Favorite Plate:
Prosciutto on Baguette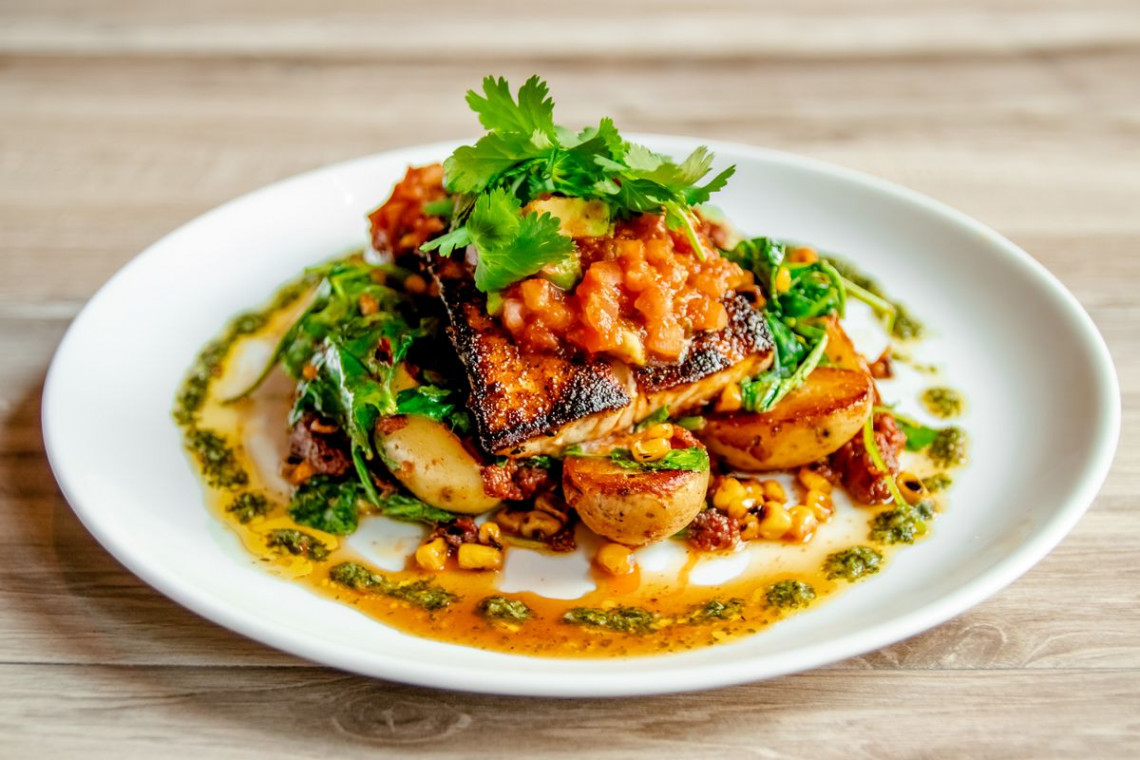 #3 - Moxies, 900 S Miami Avenue, Suite 161, Miami, FL 33130
Moxies is a casual dining restaurant featuring extensive food and drinks menus with the best of everything for everyone.
I've come to describe it to many as an upscale Flannigan's, if you know what Flannigan's is, for that matter.
Their menu is globally inspired, and you know what you're getting when you come here.
The atmosphere is vibrant, and you can always start a night or end it here too.
Moxies has over 50 locations across Canada and 5 in the United States between Dallas, Houston, and Miami.
This contemporary casual restaurant is never a bad idea when looking for something quick yet sit down.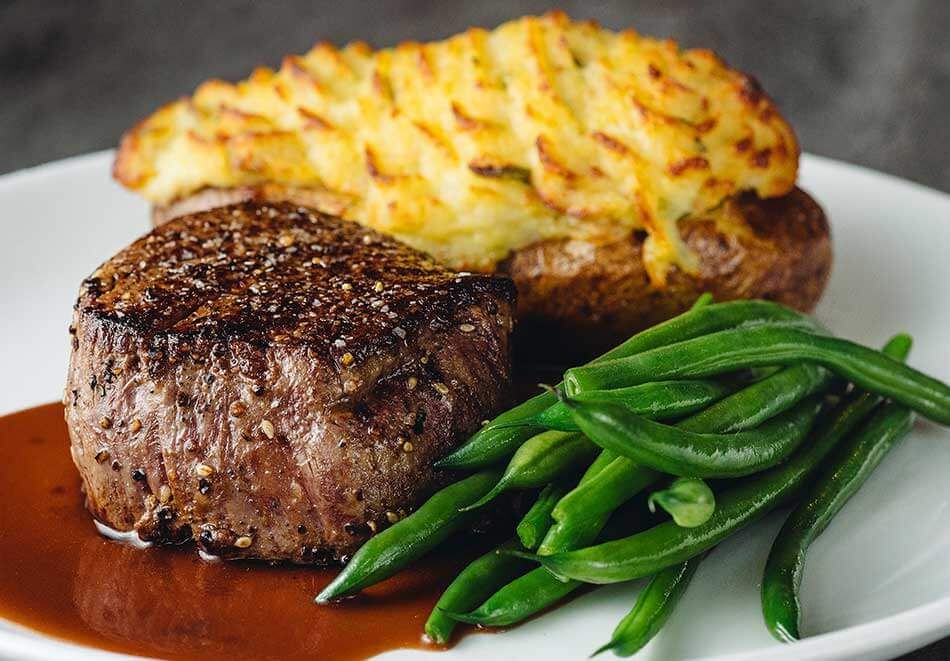 Moxies also has tons of TVs, so it's perfect for watching any sporting event, although don't count on it playing through the speakers or getting to listen to it.
Its location within Mary Brickell Village makes it very accessible and within walking distance of most of the city center of Miami.
Favorite Dishes:
Steaks Bites
Poutine
1LB Nachos
Spicy Tuna Roll
Roasted Tomato Bruschetta
Chicken Madeira Rigatoni
Onion Soup
Pork Dumplings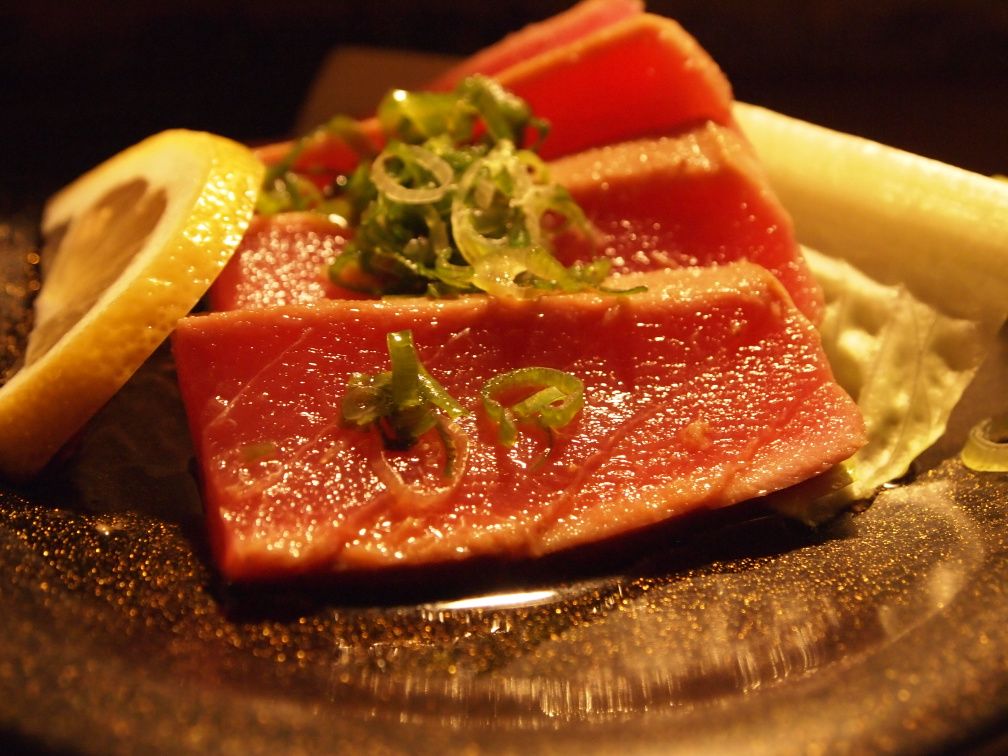 #2 - Katana, 920 71st Street, Miami Beach, FL 33141
Katana has long been a staple of casual Japanese dining in mining.
No frills.
Just a lively eatery delivering sushi and Japanese fare via a conveyor belt or à la carte in kitschy digs.
To be clear, this is one of those sushi places where the food comes by on little boats you pick it up from.
A perfect spot for a small group of less than four or for a date.
The restaurant is very tiny and only has 25 seats, which makes it what it is.
No reservations.
There will be a wait unless you immediately go when they open at 6 PM every day or go at about 9 PM.
If you find yourself waiting the usual 45 minutes or so, there is a bar next door, and you can grab a drink instead of waiting at the restaurant.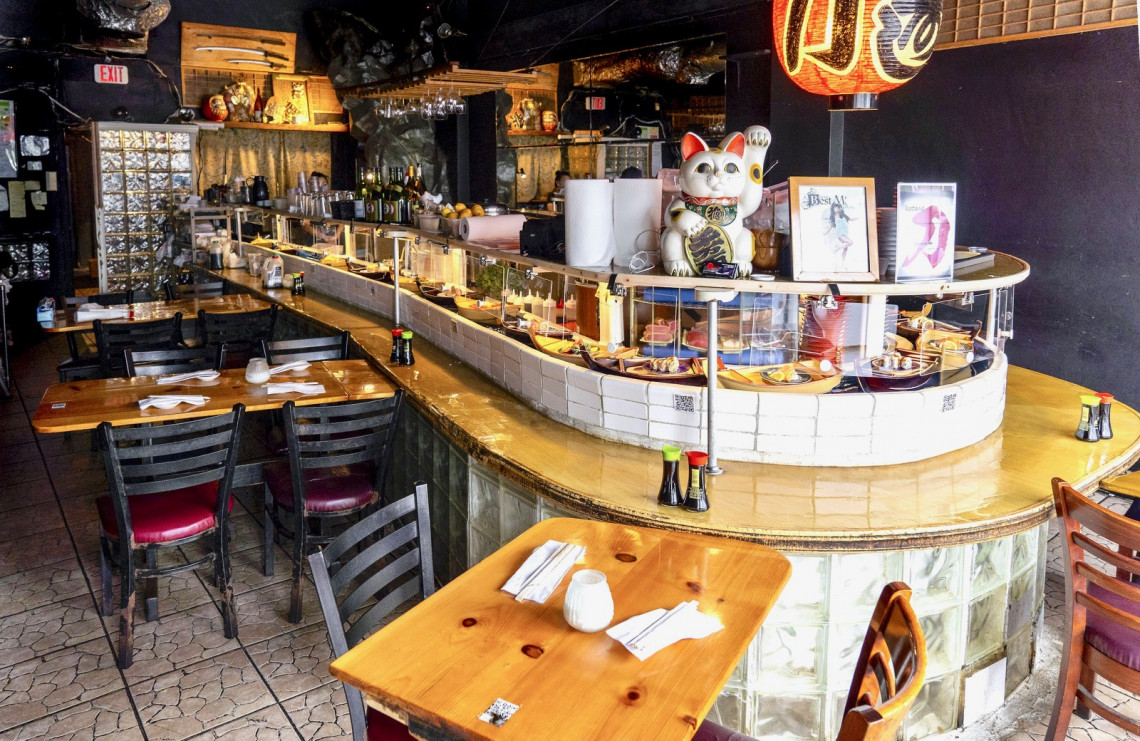 If you want to wait at the restaurant, you can ask for beer or sake while you wait.
The color of the plate is the price you pay per item if you've never been to this style of Japanese restaurant.
The atmosphere, service, and food quality are all amazing, especially because of the very reasonable pricing.
Eat away and stack your plates.
The tea and sake quality is also one of the best, given the size of the place.
This is the type of place I have seen Japanese nationals come to eat as well as speak with the staff, who all speak Japanese as well.
It's a slice of home for them, and it shows.
Favorite Plates:
Absolutely everything you can get your hands on as it comes by in front of you via boat, and that is not a joke.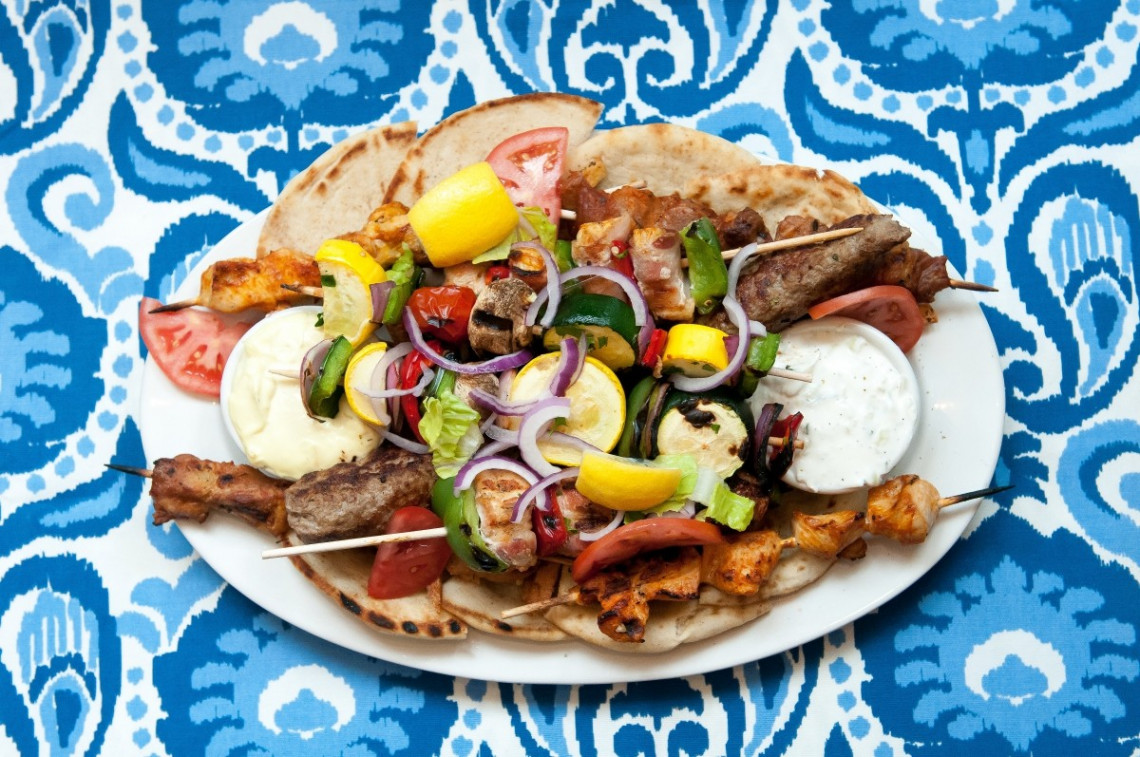 #1 - Meraki Greek Bistro, 142 SE 1st Ave, Miami, FL 33131
Hidden away in the center of historic Downtown Miami, Meraki Greek Bistro brings an authentic Mediterranean experience to Miami.
Their carefully designed interior, decor, and patio complement their modern approach to traditional Greek cuisine.
The restaurant is a breath of fresh air by providing quality Mediterranean food and ambiance without the snobbish feel many new similar restaurants in Miami have cultivated.
They also have a location in Coconut Grove, but the original in Downtown has a feel that unfortunately can't be replicated by the Coconut Grove location.
The food is just as amazing at either location, though.
Meraki is the Greek word for artistry, passion, and love for your craft.
It's no wonder they were voted Top 10 best new restaurants in 2018 by USA Today.
They truly bring you some of the best Greek food in a beautiful atmosphere that will move you.
They also have Greek wine tasting on Thursdays by reservation.
Four wines paired with four mezes (small appendixes).
A limited number of wine tastings are offered each week, so be sure to book in advance.
Favorite Plates:
Trio of Spreads
Marinated Grilled Octopus
Tender Crispy Calamari
Lemon Potatoes
Mykonos Seafood
Meraki Gyro Platter
Who are we?
We are the ALL IN Miami Group out of Miami.
We are Honduran, Filipino, Puerto Rican, Cuban, German, Hispanic, Indian, Syrian, and American.
We are Christian, Hindu, and Jewish.
We are many, but we are one.
We sell luxury homes in Miami, Florida.
Although some of our clients are celebrities, athletes, and people you read about online, we also help young adults find their first place to rent when they are ready to live on their own.
First-time buyers?
All the time!
No matter what your situation or price range is, we feel truly blessed and honored to play such a big part in your life.